Global Media Makers
About

A cultural exchange program designed to foster relationships between American and international film professionals
Global Media Makers is supported through a partnership between Film Independent and the U.S. Department of State's Bureau of Educational and Cultural Affairs.
The program connects international filmmakers with leading U.S. entertainment professionals through comprehensive filmmaker education, business training, professional networking opportunities and tailored mentorships.
Over 300 U.S. Mentors from the entertainment industry have participated in the program to offer project support and networking opportunities and foster creative connections for participating international filmmakers.
Past Creative Advisors and Mentors include Len Amato (HBO), Effie Brown (Dear White People), Alix Madigan (Winter's Bone), Robin Swicord (Memoirs of a Geisha) and Ron Yerxa (Little Miss Sunshine).
Since the program's inception, more than 80 Fellows have been served through GMM residencies, leading to 16 produced projects, including Amr Salama's Sheikh Jackson, Egypt's official submission to the Academy Awards' Best Foreign Language Film category in 2018, and Ayten Amin's Souad, which was an official selection of the Cannes Film Festival in 2020.
From 2016–18, the program operated in the Arab world and Turkey, including the nations of Algeria, Egypt, Jordan, Lebanon, Morocco, Saudi Arabia, Tunisia, Turkey and the United Arab Emirates. Since 2019, GMM has broadened its scope to South Asia, including Bangladesh, India, Nepal, Pakistan and Sri Lanka, while continuing to build upon an established foundation of success.
Check out our Global Media Makers Blog for updates and program coverage.
Fellowship, Residency & International Outreach

Up to 18 Fellows are selected for a year-long mentorship program that includes a Residency in Los Angeles.
Fellows participate in filmmaking labs focused on screenwriting, directing, creative producing and documentary filmmaking where they develop their current projects with a team of U.S. Mentors. The program provides master classes, industry sessions, field trips, cultural engagement and access to individual Mentors for project support and networking.
Global Media Makers Fellows also participate in hands-on production during the residency that provides exposure to the latest tools and technology to make film, television and new media.
In addition to the LA Residency, GMM travels abroad to better understand the media landscape and organize in-depth workshops in the various program countries.
Workshops focus on a specific area of film and television and are led by prominent filmmakers and industry leaders from the U.S. To date, the program has served more than 2,000 participants in the Arab world, Turkey and South Asia.
GMM marked the culmination of its third year by producing a summit that greatly strengthened the program's alumni network, bringing together 26 GMM Fellows, six U.S. Mentors and Film Independent/GMM staff during Cairo Industry Days in Egypt.
Learn more about the LA Residency.
Nominations & Eligibility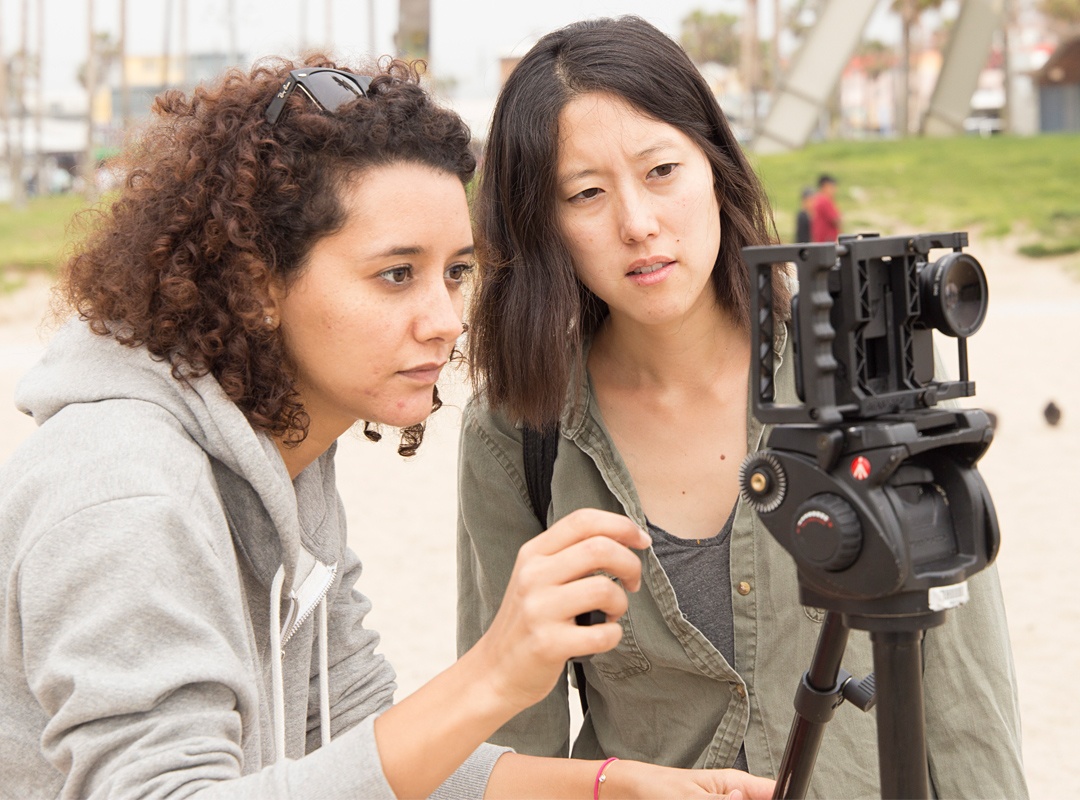 Global Media Makers Fellowships are considered by nomination only.
Currently, GMM offers two types of Fellowships: the LA Residency is a six-week program that takes place in October. GMM Fellowships associated with Film Independent Artist Development Labs take place at different times throughout the year.
Nominated applicants must be a citizen and/or current resident of one of the eligible countries and submit an online application about a project currently in advanced development or production that addresses an issue of local importance in the applicant's home country or region.
Learn more about Nominations & Eligibility.
Global Media Makers

About Film Independent
Film Independent is a nonprofit arts organization that champions independent film and supports a community of artists who embody diversity, innovation and uniqueness of vision. Film Independent helps filmmakers make their movies, builds an audience for their projects, and works to diversify the film industry. Film Independent's Board of Directors, filmmakers, staff and constituents is comprised of an inclusive community of individuals across ability, age, ethnicity, gender, race and sexual orientation. Anyone passionate about film can become a Member, whether you are a filmmaker, industry professional or a film lover.
About The U.S. Department of State's Bureau of Educational and Cultural Affairs
The U.S. Department of State's Bureau of Educational and Cultural Affairs (ECA) builds relations between the people of the United States and the people of other countries through academic, cultural, sports, professional and private exchanges, as well as public-private partnerships and mentoring programs. These exchange programs improve foreign relations and strengthen the national security of the United States, support U.S. international leadership, and provide a broad range of domestic benefits by helping break down barriers that often divide us. Visit eca.state.gov.