Meet the Fellows

Introducing the 2017 class of Global Media Makers Fellows
View previous Global Media Makers classes: 2016
In 2017 – the second year of Global Media Makers – 16 film, television and new media makers were selected as participants from Egypt, Jordan, Lebanon, Morocco, Tunisia, Turkey and the United Arab Emirates. These Global Media Makers Fellows traveled to Los Angeles for a seven-week residency which included filmmaker education, business training and professional networking opportunities.
Additionally, Fellows participated in intensive filmmaking labs focused on screenwriting, directing and creative producing in which, with a team of American mentors, they advanced projects they currently have in development. Mentorship continued remotely through the remainder of 2017.
Yahya Alabdalah
Jordan
Project Title: Me, Myself & Murdoch
Project Type: Fiction Feature
Logline: Following an accident, a young Palestinian wakes up totally amnesic and only able to speak Hebrew.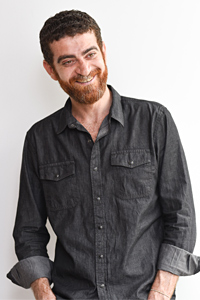 Yahya Alabdalah (writer/director) is a Jordanian independent filmmaker, born in Libya in 1978 and raised in Saudi Arabia. He is a writer, director, producer and literary critic with master's degrees in literature and film from ECAIR Cinema School in Paris. He has written and directed many short films, including SMS (2008), which participated in the 38th International Film Festival Rotterdam and the Tangier International Film Festival. His first feature, The Last Friday (2011), screened at multiple festivals and won many awards, including the Special Jury Award, Festival International de Films de Fribourg, 2012; Special Jury Award, Best Music and Best Acting at the Dubai International Film Festival, 2012; and was an Official Selection of the Berlinale Film Festival (Forum Section). The film was also completed through a grant from Cinema in Motion at the San Sebastian Film Festival, 2011. Alabdalah is currently at work on his second comedy feature, Me, Myself & Murdoch (Cannes International Film Festival, L'Atelier 2013).
Nejib Belkadhi
Tunisia
Project Title: Look at Me
Project Type: Fiction Feature
Logline: Lotfi, an estranged father, returns to Tunisia to place his autistic son in an institution. When the boy opens up through a video camera, Lotfi is confronted with fatherhood.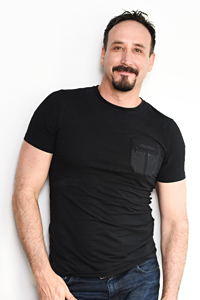 Nejib Belkadhi (writer/director/producer) was born on May 13, 1972 in Tunis. After studying business and marketing, Nejib began an acting career in film and theatre. In 2005, he directed his first short narrative movie, Tsawer. The film was selected for more than 30 festivals in 11 countries. In 2007, his feature documentary, VHS-Kahloucha, was selected for more than 50 festivals—including a world premiere at the Cannes Film Festival—and was selected for competition at the Sundance Film Festival. The film won seven awards at various festivals, including Best Documentary at the Dubai International Film Festival. In 2013, his first feature film, Bastardo, had a world premiere at the Toronto International Film Festival. 30 festivals later, the film has won 11 awards, including Best Film at the Festival of African, Asian and Latin American Cinema in Milan; Tetouan International Mediterranean Film Festival; and Alexandria International Film Festival for Mediterranean Countries.
Aysha El-Shamayleh
Jordan
Project Title: Clinic 42
Project Type: Fiction Series
Logline: In a hyper-capitalist world, an "inner-beauty" surgeon gives people any virtue they want. A troubled couple opts for the opposite qualities of guardedness and vulnerability. Who made the best choice?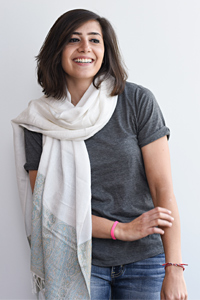 Aysha El-Shamayleh (writer) is the founder & CEO of Writers' Cell, a screenwriting company bringing original series and films to the Arab world and beyond. Aysha began her writing career while attending the University of Pennsylvania and joining The Excelano Project. She is a two-time national collegiate poetry slam champion in the United States (College Union Poetry Slam Invitational, 2007, 2nd place; CUPSI, 2009, 1st place), and a world youth poetry slam finalist (Brave New Voices, 2008). She was featured on Russell Simmons' documentary on top teen poets, Brave New Voices, which aired on HBO in 2009. Aysha assisted in founding a number of creative writing projects in Jordan and the surrounding region. Most notably, she was the co-founder of Project Pen, a Middle Eastern digital publisher. Currently, as the Founder & CEO of Writers' Cell, she is responsible for the startup's business and creative vision, and is the lead writer and Head of the Writing Department, spearheading three original Arabic series currently in the pipeline. Aysha graduated from the University of Pennsylvania with honors. She holds a bachelor's degree in politics, philosophy and economics.
Lara Saba
Lebanon
Project Title: After the Floods
Project Type: Fiction Feature
Logline: In 1998, lawyer Marianne returns to Beirut after exile and—along with Hiba, a prostitute—embarks on a quest to find a poet who disappeared in Syrian secret service jails.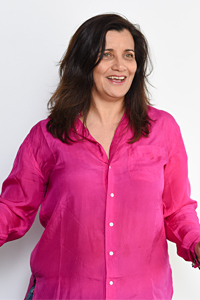 Lara Saba (writer/director) has taken every opportunity since her college years to gain experience in filmmaking—working as a director or assistant director on series, commercials and movies. In 1998, she directed her first film, Passage, which was acclaimed by the Lebanese press. In addition to various film jobs, she also tackled documentary filmmaking, directing Suspended Return (United Nations Development Programme Documentary Prize). Her credits also include Death Fields; Cinecaravane; Shattered Memories; Beirut, Truth and Versions (awarded Best Editing at the Brussels International Film Festival, 2013) and Blind Intersections (screened and recognized at more than 30 international festivals), which was the 2014 Lebanese entry to the Academy Awards Best Foreign Film section. In other words, she is a passionate filmmaker—a true storyteller with a poignant means of expression.
Ali Vatansever
Turkey
Project Title: Saf
Project Type: Fiction Feature
Logline: In Turkey, Kamil is conflicted about accepting a construction job. The former jobholder, a Syrian refugee, wants Kamil gone. Tensions lead to Kamil's death, and his wife faces the consequences.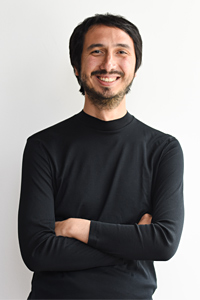 Ali Vatansever (writer/director) was born in Istanbul in 1981. He graduated from Istanbul Technical University with a bachelor's degree in industrial product design, and from Istanbul Bilgi University with a master's degree in cinema and TV. He completed his Master of Fine Arts in film production at Rochester Institute of Technology with a Fulbright Grant. In 2003, he started his film career by directing short films and music videos. Ali is pursuing his directing career within Terminal Film, a production company he co-founded in 2008. He teaches film at Koc University. Ali is also an urban activist, working closely with NGOs on local democracy and governance. His debut feature, El Yazisi (One Day or Another, 2012), was distributed in theaters across Turkey and premiered at the Istanbul Film Festival. Its international premiere was at the Cairo International Film Festival. He is currently developing his second feature, Saf.
Nazli Durlu and Anna Maria Aslanoglu
Turkey
Project Title: Zuhal
Project Type: Fiction Feature
Logline: In Istanbul, a city on high security alert, Zuhal struggles with her daily routine. Her day becomes complicated when she hears a cat meowing and realizes no one else does.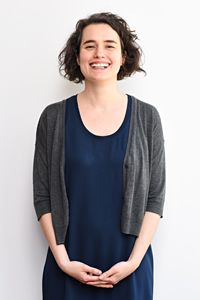 Nazli Durlu (writer/director) was born in Ankara, Turkey. She studied Film and TV in the Netherlands and got her master's degree from the University of Utrecht. After working in the Netherlands and then in Los Angeles as a screenwriter, she returned to Turkey in 2009. She has written and directed three short films (Trust Me, 2009; Later, 2012; and The Horse and the Nightingale, 2013) which were screened at international film festivals such as the Uppsala International Short Film Festival, Hamptons International Film Festival and Sao Paulo International Film Festival. In 2010, she worked as one of the screenwriters of the omnibus called Do Not Forget Me Istanbul, for which Hany Abu-Assad shot the story she wrote. Since then, she has been working as a screenwriter for TV series and feature films for productions in Turkey and the Netherlands. Zuhal will be her debut feature.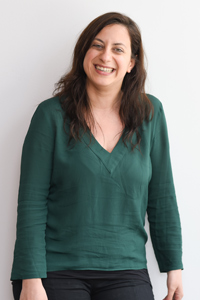 Anna Maria Aslanoglu (producer) was born in Istanbul in 1984. She holds a bachelor's degree in political science and a master's in history. She started working as an assistant in documentary films and then as an assistant director for various short and feature films such as Eye Am (2013), The Blue Wave (2014) and Sivas (2014). Meanwhile she has worked as production manager for foreign documentary productions in Turkey. She's among the founders of Istos Publishing & Film, founded in 2012 to produce books and films. She is the producer of Tuesday, the short film directed by Ziya Demirel, which premiered in competition at the Cannes Film Festival in 2015, and the associate producer of Innocence of Memories, directed by Grant Gee, which premiered at Venice Days, 2015. Apart from Zuhal, she's the producer of The Gulf by Emre Yeksan (in post-production), Idle Moments by Cem Öztüfekçi (now in the financing stage) and Ela and Hilmi by Ziya Demirel (currently in development). She's among the graduates of the European Audiovisual Entrepreneurs 2016 Producers Workshop.
Alwiya Thani
United Arab Emirates
Project Title: The Chauffeur
Project Type: Fiction Feature
Logline: In LA, Adam, an Arab-American limo driver, meets Noora, a gorgeous and quirky client. His life turns upside-down as he's dragged along to complete a New Year's Eve bucket list.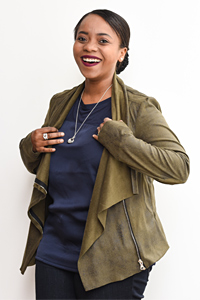 Alwiya Thani (director) used to work for a bank and decided to shake up her boring routine by taking filmmaking courses. They grew on her quickly, and the next thing she knew she'd quit her job. She got her start working for major TV Channels in the UAE, and now—almost six years later—she is building her network and learning technical and field work. Her dream has come true while working at Image Nation Abu Dhabi as a production manager. Over the years, she has developed her skills through making short films, as well as working on many Image Nation projects as an executive producer.


Rami Yasin
United Arab Emirates
Project Title: A Dog's Tail
Project Type: Fiction Feature
Logline: Samer's secret plan to qualify for a dance show and win his father's acceptance triggers events that fracture his dysfunctional Jordanian family's veneer and threaten to break it up.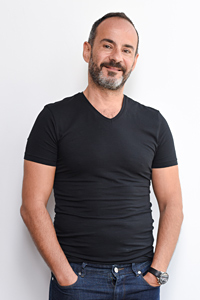 Rami Yasin (writer/director) is a Jordanian and Canadian citizen currently residing in the UAE and working as a director, producer, screenwriter and actor. After eight years spent directing and producing TV campaigns, he branched out to work on feature films such as Syriana and The Kingdom. He left his post as Head of Production at Filmworks Dubai in 2008 to focus on building a career in independent Arab cinema. He joined Image Nation Abu Dhabi as their Head of Production in 2010 to produce their first Arab film, and has since produced numerous highly-acclaimed Arab feature films as well as directing a number of shorts. Rami was born in Saudi Arabia and raised in the UAE. He holds a Bachelor of Liberal Arts with a commendation for the Dean's Award from Richmond University in London, a diploma in directing from the New York Film Academy, and a diploma in writing from Vancouver Film School.
Mayye Zayed
Egypt
Project Title: Rainbows Don't Last Long
Project Type: Fiction Feature
Logline: A separated couple takes their six-year-old daughter on a road trip across Egypt after realizing she will soon lose her eyesight.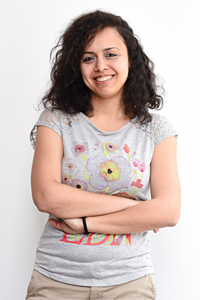 Mayye Zayed (writer/director/producer) is an Egyptian filmmaker and a co-founder of Rufy's Films, an independent film production house based in Alexandria. After studying engineering at Alexandria University, she studied filmmaking at the Jesuits Cultural Centre's workshop in Alexandria in 2009 and 2010. Later, she was granted a Fulbright scholarship to study cinema and media studies at Wellesley College in 2011 and 2012, which also enabled her to take the comparative media class, "Innovations in Documentary," at MIT. She is also an alumna of Berlinale Talents; Documentary Campus Masterschool; and the American Film Showcase documentary program at the USC School of Cinematic Arts. In 2013, she co-directed and co-produced the collaborative feature The Mice Room with five other filmmakers. In 2016, she made the award-winning short A Stroll Down Sunflower Lane, which had its world premiere at the Berlinale 2016 and was an official selection at AFI Fest 2016. She is currently at work on her first feature documentary, Lift Like a Girl.
Ahmad Abdalla
Egypt
Project Title: Tea
Project Type: Fiction Feature
Logline: Hossam lives an isolated life of fantasy and illusion in Beirut. Over the course of one night, memories of long lost friends force him to face his past.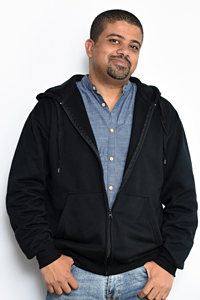 Ahmad Abdalla (writer/director) was born in 1979 in Cairo, Egypt. He studied classical music and viola in the '90s and has worked as a film editor since 2003. He edited a number of commercial Egyptian films between 2003 and 2009, and worked on many documentary films. Heliopolis (2008) was his first feature film as a director. Abdalla also directed Microphone (2010), Rags and Tatters (2013) and Decor (2014). His films have played at numerous festivals including the Toronto International Film Festival, Dubai International Film Festival, and Munich International Film Festival. He is currently at work on his new feature, Tea.


Hossam Elouan
Egypt
Project Title: You Will Die at Twenty
Project Type: Fiction Feature
Logline: In a Sudanese village, a man struggles between digging his own grave and living his life following the Sufi prophecy that he will die at the age of 20.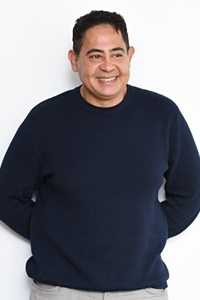 Hossam Elouan (producer) received his master's degree in cinema studies from San Francisco State University in 2008. In 2011, Hossam received a postgraduate diploma in international co-production from European Audiovisual Entrepreneurs, and post-production training from the EP2C Post-Production Workshop. Elouan founded his company, Transit Films, in June of 2013. Transit Films aims to produce films that have original narratives and to offer fresh cinematic representations in cinema, video, audiovisual arts, documentaries and experimental films. Transit Films also hopes to collaborate with filmmakers who have the potential to become film auteurs, and visual artists who want to cross the border between visual arts and cinema. Hossam's recent projects include Ali, the Goat, and Ibrahim which screened at the Dubai International Film Festival in 2016, and Cactus Flower, which screened at the Bright Future Competition and Rotterdam International Film Festival in 2017.
Cemre Kutluay
Turkey
Project Title: More
Project Type: Fiction Feature
Logline: A smuggler transporting refugees in Turkey hires his 14-year-old son Gaza, who will either follow in his father's footsteps to perpetuate violence and oppression or become a migrant himself.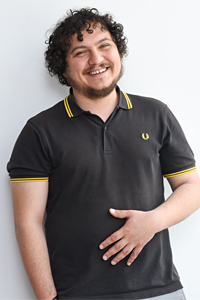 Cemre Kutluay (producer) has been working on storytelling with technology and new media, and producing audiovisual and performance-based narratives since 2009. He produced Orman (The Jungle), a short film by Onur Saylak and Doğu Yasar Akal in 2015. He studied theoretical and applied physics at Universidad Autonoma de Barcelona.






Çiğdem Mater
Turkey
Project Title: The Last Step
Project Type: Fiction Feature
Logline: Ali barely makes ends meet in Istanbul and lives with his grandmother. His life changes when she asks to be buried in her hometown.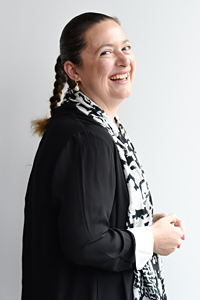 Çiğdem Mater (producer) studied film at Anadolu University and media sociology at 
Marmara University. She worked as a translator, correspondent and producer for foreign media outlets such as ABC News, The Boston Globe, Sky News, ARTE and The Los Angeles Times. From 2005 to 2009, she was program coordinator for Anadolu Kultur. From 2009 to 2010, she was the coordinator for Mithat Alam Film Center. Since 2010, she has produced the documentary The Layer and feature films including Dust Cloth and The Crooked House, which is currently in development. Cigdem co-produced the film Sivas, winner of a Special Jury Prize at the Venice Film Festival in 2014, and associate produced 2010 Lion of the Future winner, Majority. She is the founding coordinator for Armenia Turkey Cinema Platform.
Layal Rhanem
Morocco
Project Title: Ihedjamen, Remembrance of Skins Past
Project Type: Documentary Feature
Logline: Giving a voice to the last generation of traditionally tattooed women in Morocco, the film discusses women's right to govern their bodies.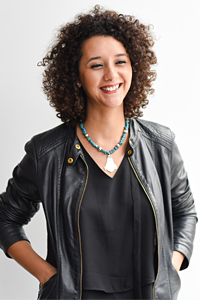 Layal Rhanem (writer/director) was born in 1986, studied journalism and communication, then graduated with a degree in marketing in Rabat, Morocco. After a rewarding experience as a journalist and news anchor at Atlantic Radio, she has since 2012 hosted Culture Pop, an interactive program on 2M Radio that focuses on popular and urban culture. Layal is a true music enthusiast and has served the local cultural scene for many years. In addition to major national events, she has long cooperated with the EAC L'Boulvart organization, which organizes a unique festival dedicated to urban music in Morocco: L'Boulevard. She was also behind the Mghrib Music Awards in 2006 and 2007, of which she was co-founder.
Mohamed Siam
Egypt
Project Title: Amal
Project Type: Documentary Feature
Logline: Set against the backdrop of the Egyptian Revolution, this journey follows teenager Amal for 5 years, as she searches for her identity in a male-dominated country with shifting politics.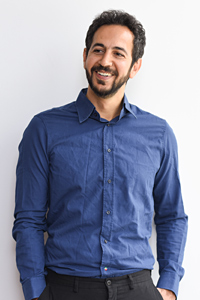 Mohamed Siam (writer/director/producer) is a film director and cinematographer who has received several international grants and prizes in support of his films (from Sundance, the CNC Aide aux Cinémas du Monde, the IDFA Bertha Fund, OIF, the Catapult Film Fund, the Hot Docs Blue Ice Fund and the Arab Fund for Arts and Culture, among others). His films have screened at festivals such as the New York Film Festival, Karlovy Vary, Hot Docs and the IDFA Documentary Festival. Prior to filmmaking, Siam studied psychology. He is an alumnus of many prestigious film institutions including the Sundance Labs and IDFA Academy. He has won the Robert Bosch Film Prize, the AfriDocs Prize at Durban FilmMart and the Thessaloniki Docs-In-Progress Award. Siam is a 2016 recipient of The MacDowell Colony Fellowship. He has locally produced The Trials of Spring (directed by Gini Reticker, produced by Abigail Disney and Fork Films) and was the cinematographer for The Path (directed by Senain Kheshgi), both of which were co-produced with ITVS. Siam is the producer of Whose Country? and the recent Libyan-Canadian film, Searching for Kikhia.