Free Members-Only Screening: The Shape of Water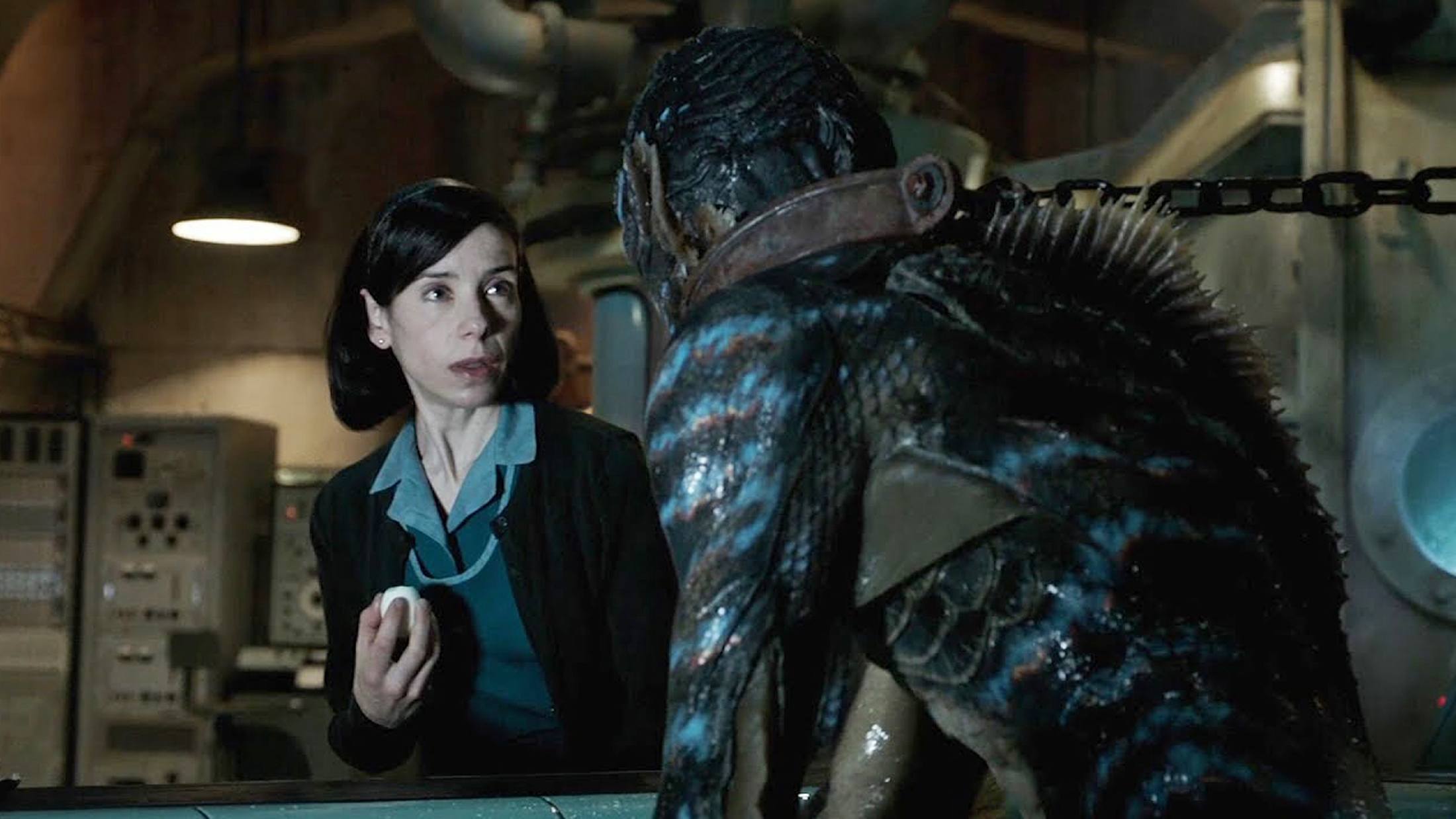 Free Members-Only Screening: The Shape of Water
Includes a conversation with writer/director Guillermo Del Toro
From Oscar-nominated writer/director Guillermo del Toro—whose projects from Hellboy to Cronos to Pan's Labyrinth to Pacific Rim—displays the heart-on-his-ruffled-sleeves loamy romanticism (and lurking horrors) of Bryon, turns to a story that puts all of his influences and inspirations in the same pot. The ingredients simmer glorious. Quiet, intense Eliza (Sally Hawkins) labors in custodial work at a government facility along with co-worker Zelda (Octavia Spencer)—their friendship being one of the lights in their lives. Until Eliza stumbles on a secreta humanoid amphibian (Doug Jones)—and begins a relationship with it that causes her, and everyone in her circle, to ask questions about their lives they'd never imagined. Water has the quality of a fable in which its protagonist, roused from her mute somnolence by love, becomes a heroine. The filmmaker gets the best from his unusual cast, which also includes Michael Shannon and Michael Stuhlbarg. Del Toro will speak about his work, which won the Golden Lion at the Venice Film Festival, in conversation following the film.
2017, 123 minutes, color | Screenplay by Guillermo del Toro and Vanessa Taylor, story by Guillermo del Toro; directed by Guillermo del Toro; with Sally Hawkins, Octavia Spencer, Doug Jones, Michael Shannon, Michael Stuhlbarg
Ticketing Information
Film Independent and LACMA Film Club Members can reserve tickets starting at 12:00 pm on Thursday, October 19. | Free; limit two tickets per membership. | Proof of Member status is required to reserve tickets during advance reservation period.
PLEASE NOTE: Pre-reserved tickets for this event can be picked up at LACMA's Ticket Office, located in the Hammer Building, on the day of the event—as early as 11 am. Tickets are for general, unreserved Bing Theater seating. Ticketed guests must be in their Bing Theater seat 15 minutes prior to the advertised start time or seat(s) may be released. Reservations do not guarantee entry, even with a ticket in hand. Entry is first come, first served, so please arrive early. Program and guest participation subject to change or cancellation without prior notice. Tickets are nontransferable and can only be picked up by the individual who purchased or reserved them.