Free Screening: American Gods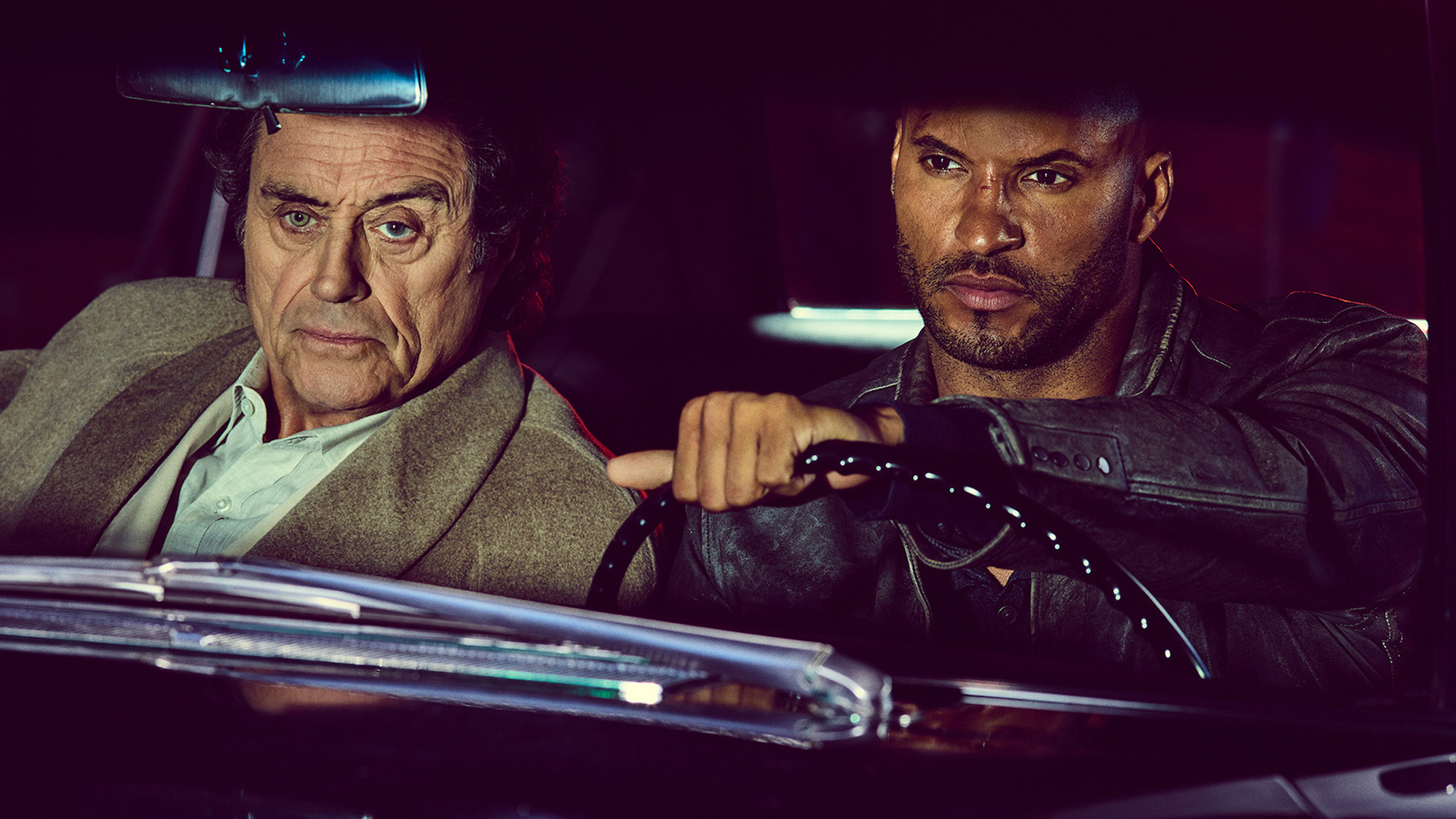 Free Screening: American Gods
Includes a conversation with executive producers and showrunners Bryan Fuller and Michael Green, and actors Ricky Whittle and Ian McShane
Episode 101: "The Bone Orchard"
Neil Gaiman's 2001 best-selling fantasy novel that baked myth, belief, and luck with wild streaks of action, violence, and humor has been served up as a new television series by noted small screen creator Bryan Fuller (Hannibal, Pushing Daisies, Wonderfall, and the upcoming Star Trek: Discovery) for Starz. Gods deals with what happens when immigrants to America's shores bring the deities of their homelands along with them—it may be keeping touch with tradition and a vestigial part of themselves, but also the source of trouble, too. Especially when these beings include the likes of the pleasure-addict raconteur Mr. Wednesday (Ian McShane), the two-fisted leprechaun Mad Sweeney (Pablo Schreiber), the unpredictable Mr. Nancy (Orlando Jones), and the new god, Media (Gillian Anderson). They stomp around in the lives of mortals, stirring up the most dust for the unfortunate Shadow Moon (Ricky Whittle). McShane and series co-creator Fuller, among others, will participate in a Q&A after the screening.
2017, 61 minutes, color, DCP | Written by Bryan Fuller and Michael Green, based on the novel by Neil Gaiman; directed by David Slade; with Ricky Whittle, Ian McShane, Emily Browning, Pablo Schreiber, Crispin Glover, Orlando Jones, Gillian Anderson, Yetide Badaki, Bruce Langley
Ticketing Information
UPDATE (3/30/17): This screening is now open to the general public.
Film Independent and LACMA Film Club members can reserve tickets starting at 12 pm on Thursday, March 16. | Free; limit two tickets per membership. | Proof of member status is required to reserve tickets during advance reservation period.
LACMA and general admission tickets can be reserved starting at 12 pm on Thursday, March 30. | Free; limit two tickets.
PLEASE NOTE: Pre-reserved tickets for this event can be picked up at LACMA's Ticket Office, located in the Hammer Building, on the day of the event—as early as 11 am. Tickets are for general, unreserved Bing Theater seating. Ticketed guests must be in their Bing Theater seat 15 minutes prior to the advertised start time or seat(s) may be released. Reservations do not guarantee entry, even with a ticket in hand. Entry is first come, first served, so please arrive early. Program and guest participation subject to change or cancellation without prior notice. Tickets are nontransferable and can only be picked up by the individual who purchased or reserved them.