Free Screening: Americanish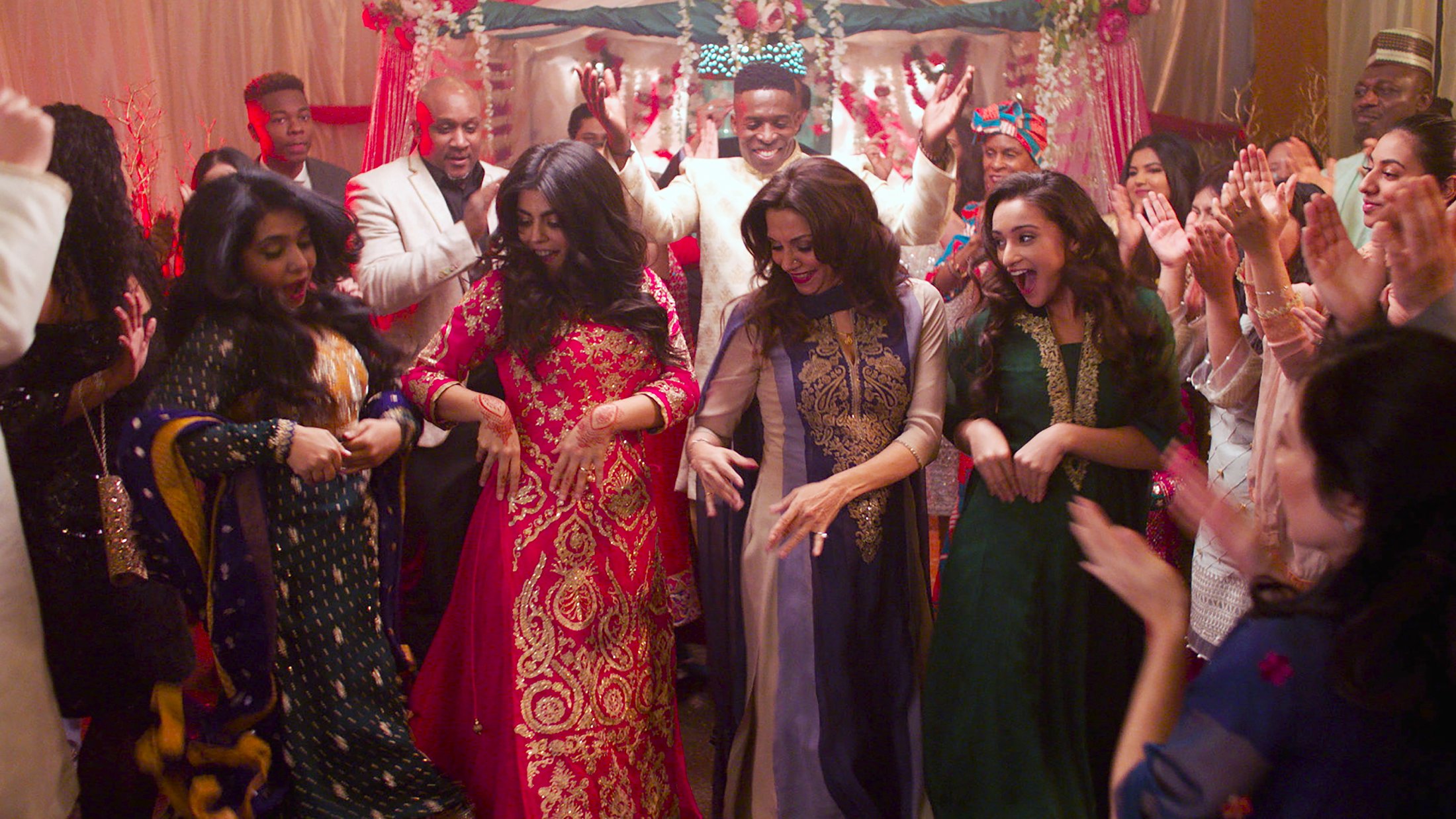 Free Screening: Americanish

You're invited to join us for a theatrical screening of Americanish, followed by an in-person conversation with writer/director Iman Zawahry, writer/actor Aizzah Fatima and producers Roy Wol and Paul Seetachit, moderated by Louay Khraish, Associate Director of International Programs, Film Independent.
Welcome to America: where dreams come true… ish. A break from the traditional romantic comedy, Americanish highlights different layers of womanhood as they intersect with cultural and societal expectations. Americanish invites viewers into the home and lives of three marriage-aged women as they navigate the often turbulent waters of romance, culture, career and family. We follow the joys and tribulations of career-driven sisters Maryam and Sam Khan, and their fish-out-of-water cousin Ameera. Set in Jackson Heights, Queens, New York, the film follows a relatable and endearing storyline offering a fresh perspective on classic rom-com tropes. Americanish delves into the complexity of trying to both honor and break from cultural traditions, while balancing personal values and career goals in a society that does not always accommodate both.
Zawahry is a Sundance Momentum fellow whose first feature, Americanish, won the Audience Award at San Francisco's CAAMFest before going on to win 25 festival awards around the world, including the Grand Jury Prize at Heartland Film Festival and the Spark Award at River Run Film Festival. The film's cast includes Mo's Mo Amer, as well as Salena Qureshi (The Society), Shenaz Treasury (The Big Sick), Lillette Dubey (The Best Exotic Marigold Hotel), Kapil Talwalkar (Charmed), Ajay Naidu (The Good Nurse), Godfrey (South Side), George Wendt (Christmas with the Campbells), David Rasche (Succession), Natasha Chandel (SEALTeam), Purva Bedi (One of Us Is Lying) and Anuja Joshi (The Resident).
From Sony Home Entertainment, Americanish will be available digitally, and have a limited theatrical release, on November 14.

2021, 90 minutes, color | Directed by Iman Zawahry | Featuring Aizzah Fatima, Salena Qureshi, Shenaz Treasury, Lillete Dubey, Godfrey, David Rasche, Kapil Talwalkar, Mohammed Amer, Ajay Naidu, George Wendt | Produced by Roy Wol, Paul Seetachitt, Iman Zawahry, Aizzah Fatima, Maddie Shapiro | Executive Produced by Ann Chaudhary, Mohannad Malas, Tarak Ben Ammar

Registration Information
Film Lover Members are guaranteed access to, and receive priority entry at this event. Arts Circle Members are guaranteed access, and receive both priority entry and reserved seating. Email membership@filmindependent.org for more.
All Film Independent Members and the general public can register for this event starting at 10:00 am on Thursday, September 13. | Registration is free; one registration transaction per Membership. | Proof of Member status is required to complete registration.

Tickets/Parking
On the day of the event, registrants may pick up tickets as early as 30 minutes prior to the scheduled start time – look for Film Independent signage. Tickets are nontransferable and for general, unreserved theater seating only (except for Arts Circle Members). Attendees must be in their seat(s) at least 15 minutes prior to the advertised start time or seat(s) may be released. Entry/seating will be handled on a first-come, first-served basis. Guests may not enter the venue without the Member who registered them present. Registration does not guarantee entry, even with a ticket in hand.
Masks are recommended, but not required. This is subject to change as we continue to monitor public health guidance.
The first three hours of parking are free with validation from AMC.

Accessibility
Film Independent is committed to hosting events that are accessible. For inquiries regarding accessibility, or to request an accommodation, please contact us at accessibility@filmindependent.org or 323 556 9305.

Screening Policies
Availability window and registration capacity may vary; always register as early as possible. Limit one registration per Membership, per event.
Members/registrants are required to follow all rules and guidelines as laid out by Film Independent and/or its partners. If a guest has been registered for an event by a Member, these policies shall apply to that guest. Violation of policies may result in suspension or termination of Membership.
Event details and guest participation are subject to change or cancellation without prior notice.