Free Screening: The Glorias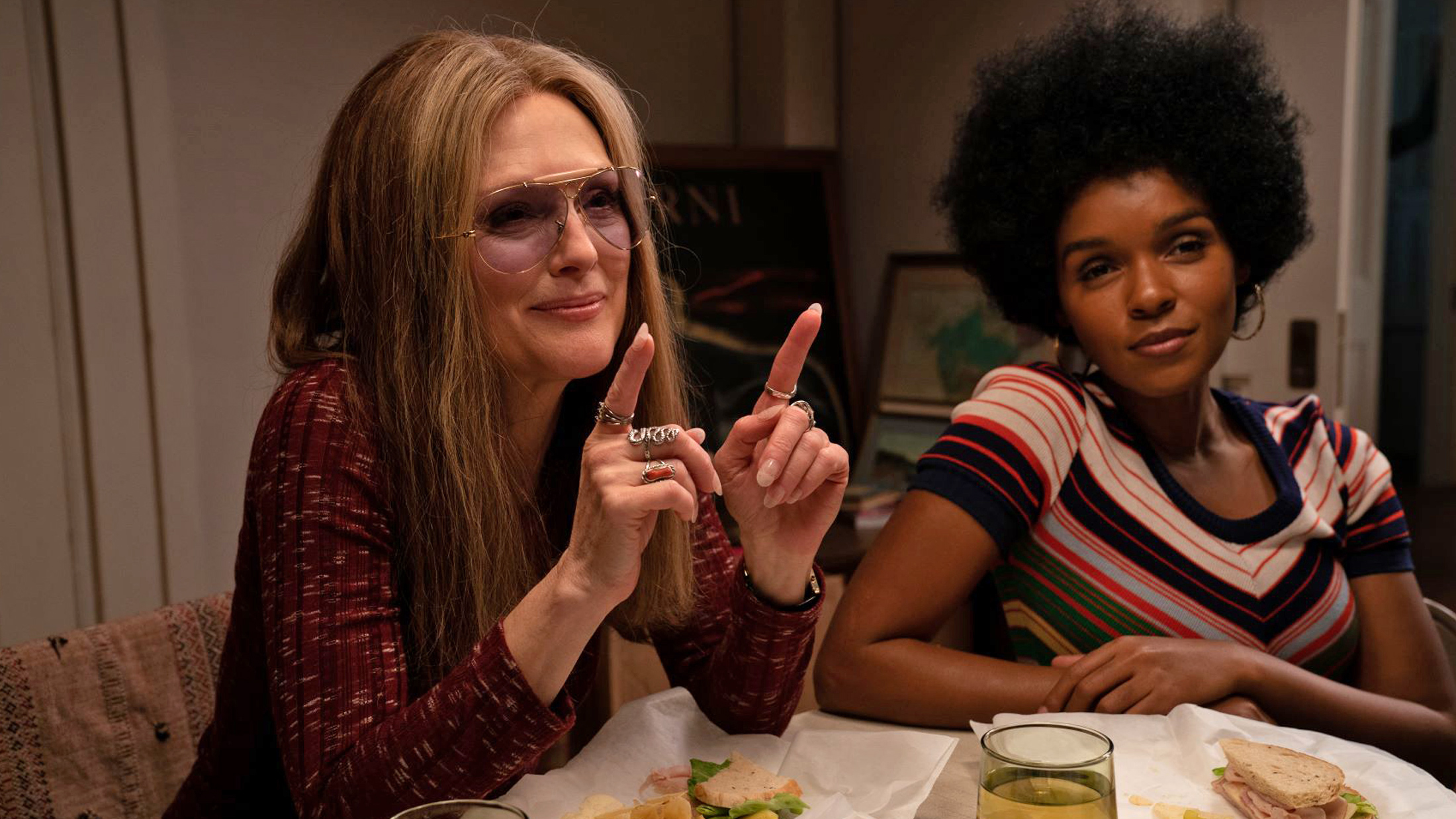 Free Screening: The Glorias
Please note…
This screening has reached its registration capacity.
Don't miss the Q&A…
After you register for this Film Independent Goes to Washington screening, be sure to register for the follow-up event, The Glorias Q&A, featuring director Julie Taymor and Gloria Steinem. (Tuesday, September 29 – 3:00 pm PT)

Julie Taymor's The Glorias, based on Gloria ​Steinem's autobiographical book, My Life on the Road, weaves a compelling, nontraditional tapestry of Steinem's life, spanning five decades with Oscar®-winning actresses Julianne Moore and Alicia Vikander joined by Lulu Wilson and Ryan Keira Armstrong in portraying Steinem at different ages. The film also introduces a number of iconic women who had a profound influence on Gloria and the women's movement; including Dorothy Pitman Hughes (Janelle Monáe), Flo Kennedy (Lorraine Toussaint), Bella Abzug (Bette Midler), Dolores Huerta (Monica Sanchez) and Wilma Mankiller (Kimberly Guerrero).
2020, 139 minutes color | Directed by Julie Taymor | Screenplay by Julie Taymor and Sarah Ruhl | Based on the book My Life on the Road by Gloria Steinem | Produced by Alex Saks, Julie Taymor and Lynn Hendee
Registration Information
Film Independent Members and the general public can register for this online screening starting at 11:00 am on Thursday, September 17. | Registration is free; one registration per individual.
Arts Circle and Film Lover Members are guaranteed access to this event; email membership@filmindependent.org for more information.
How to Watch
On the first day of screening availability, registered Members (and guests, when applicable) will be emailed a secure link by our partner Vision Media to watch this title in the Film Independent Presents Online Screening Room.
Please note: for this screening, you must begin your viewing of the film during its availability window of 4:00 pm – 8:00 pm PT on Monday, September 28.
Online Screening Policies
Availability window and registration capacity may vary; always register as early as possible to ensure access. Links are watermarked, nontransferable and may only be used by the individual who completed the registration. Limit one link per registrant, per event.
Registrants are required to follow all rules and guidelines as laid out by Film Independent and/or its partners. If a guest has been registered for an event by a Member, these policies shall apply to that guest. Violation of policies may result in suspension or termination of Membership and/or loss of access to future events.
Event details and guest participation are subject to change or cancellation without prior notice.