Members-Only Screening: Mutt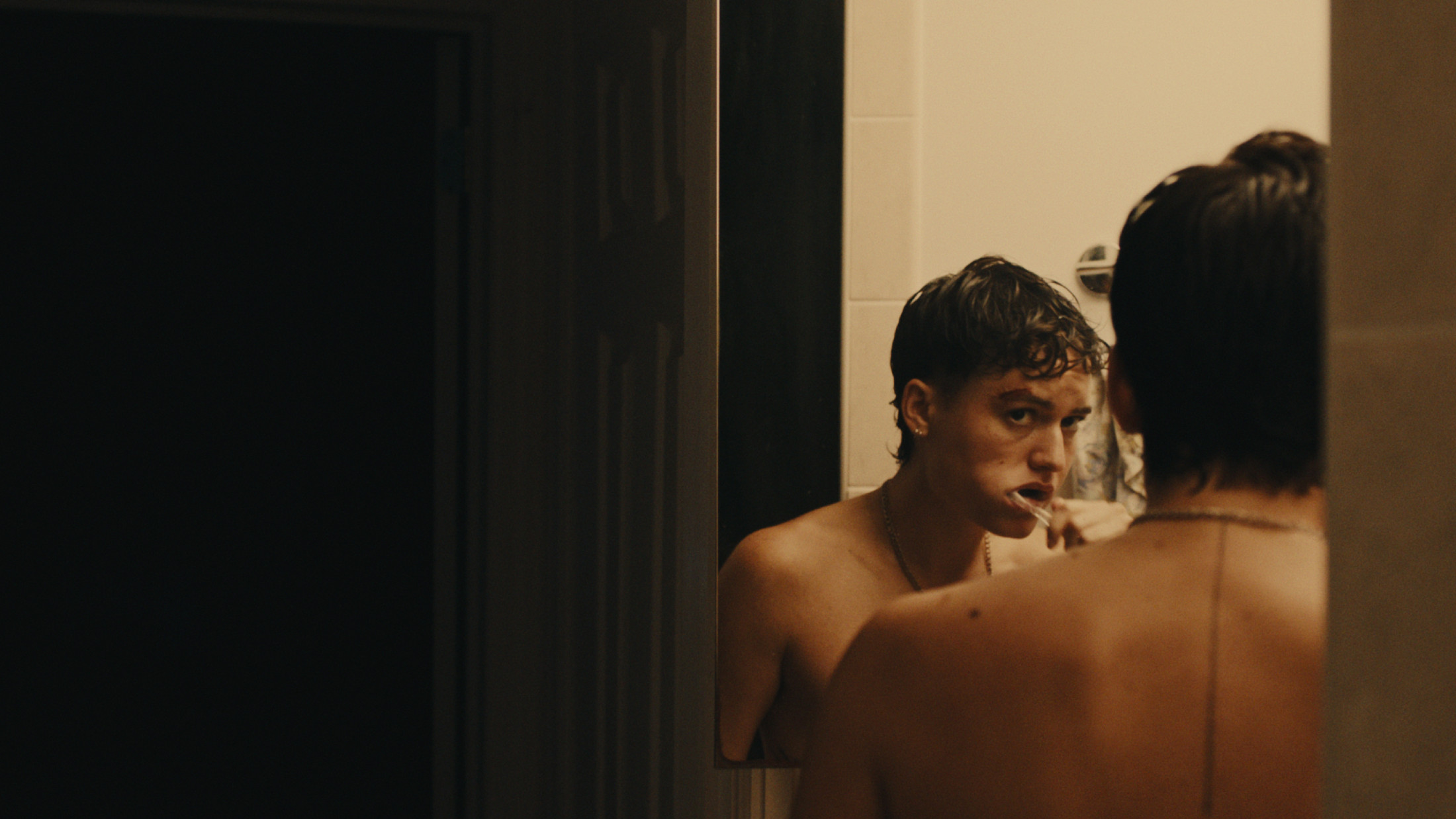 Members-Only Screening: Mutt

Arts Circle and Film Lover Members, you and a guest are invited to join us for a theatrical screening of Mutt, followed by an in-person conversation with director Vuk Lungulov-Klotz and executive producers Silas Howard and Andrew Carlberg, moderated by Alana Waksman (Film Independent Artist Development).
Beverages will be served prior to the screening, starting at 7:00 pm PT.
Silas Howard and Andrew Carlberg are Film Independent Fellows who both took part in our Fast Track finance market (2007 and 2014, respectively). Silas Howard also participated in the 2007 Directing Lab.
This year we're celebrating #AD30, in recognition of our three-decade journey working with and for independent artists. Join the celebration and donate today to support our next 30 years of Artist Development.
Feña, a young trans guy bustling through life in New York City, is afflicted with an incessantly challenging day that resurrects ghosts from his past. Laundromats, subway turnstiles and airport transfers are the hectic background to this emotional drama that overlaps past, present and future. Settling the disharmony of transitional upheaval in relationships familial, romantic and platonic is Feña's task at hand, and his resulting juggling act is equal parts skillful, fumbling and honest. In negotiating his obliqueness, the poignant moments he finds between himself and others – as the distance between them closes – are warm, true and touching. Vuk Lungulov-Klotz's directorial debut is at once precise in its specificity and wholly relatable in its grand humanity. A dexterous, visceral lead performance by Lío Mehiel embodies in-betweenness in many forms. Mutt earns its most difficult discussions through its tenderness towards each character's struggle with the complexity of trans life, Latinx life in America, and human life at large.
Mutt was an official selection of the 2023 Sundance Film Festival (Grand Jury Award Nominee, Special Jury Prize for Acting: Lío Mehiel) and 2023 Berlin International Film Festival (Special Mention Award, Teddy Prize Nominee).

2023, 87 minutes, color | Written by Vuk Lungulov-Klotz | Directed by Vuk Lungulov-Klotz | Starring Lío Mehiel, Cole Doman, MiMi Ryder | Produced by Alexander Stegmaier, Stephen Scott Scarpulla, Vuk Lungulov-Klotz, Jennifer Kuczaj, Joel Michaely | Executive Produced by Silas Howard, Sarah Herrman, Hannah D. Kettering, Susie Hile, Andrew Carlberg, Lucky 13 Productions, Spark Features

Registration Information
For information about Arts Circle, learn more, or contact Jennifer Murby at jmurby@filmindependent.org.

Arts Circle and Film Lover Members can register for this event starting at 5:00 pm on Monday, August 14. | Registration is free; one registration per Membership. | Proof of Member status is required to complete registration.

Tickets/Parking
On the day of the event, registered Members may pick up tickets as early as one hour prior to the scheduled start time – look for Film Independent signage. Tickets are nontransferable and for general, unreserved theater seating only (except for Arts Circle Members). Attendees must be in their seat(s) at least 15 minutes prior to the advertised start time or seat(s) may be released. Entry/seating will be handled on a first-come, first-served basis. Guests may not enter the venue without the Member who registered them present. Registration does not guarantee entry, even with a ticket in hand.
Masks are recommended, but not required. This is subject to change as we continue to monitor public health guidance.
Complimentary parking provided with validation. Garage entrance on Masselin.

Accessibility
Film Independent is committed to hosting events that are accessible. For inquiries regarding accessibility, or to request an accommodation, please contact us at accessibility@filmindependent.org or 323 556 9305.

Screening Policies
Availability window and registration capacity may vary; always register as early as possible. Limit one registration per Membership, per event.
Members are required to follow all rules and guidelines as laid out by Film Independent and/or its partners. If a guest has been registered for an event by a Member, these policies shall apply to that guest. Violation of policies may result in suspension or termination of Membership.
Event details and guest participation are subject to change or cancellation without prior notice.