New York Screening: The Lost Daughter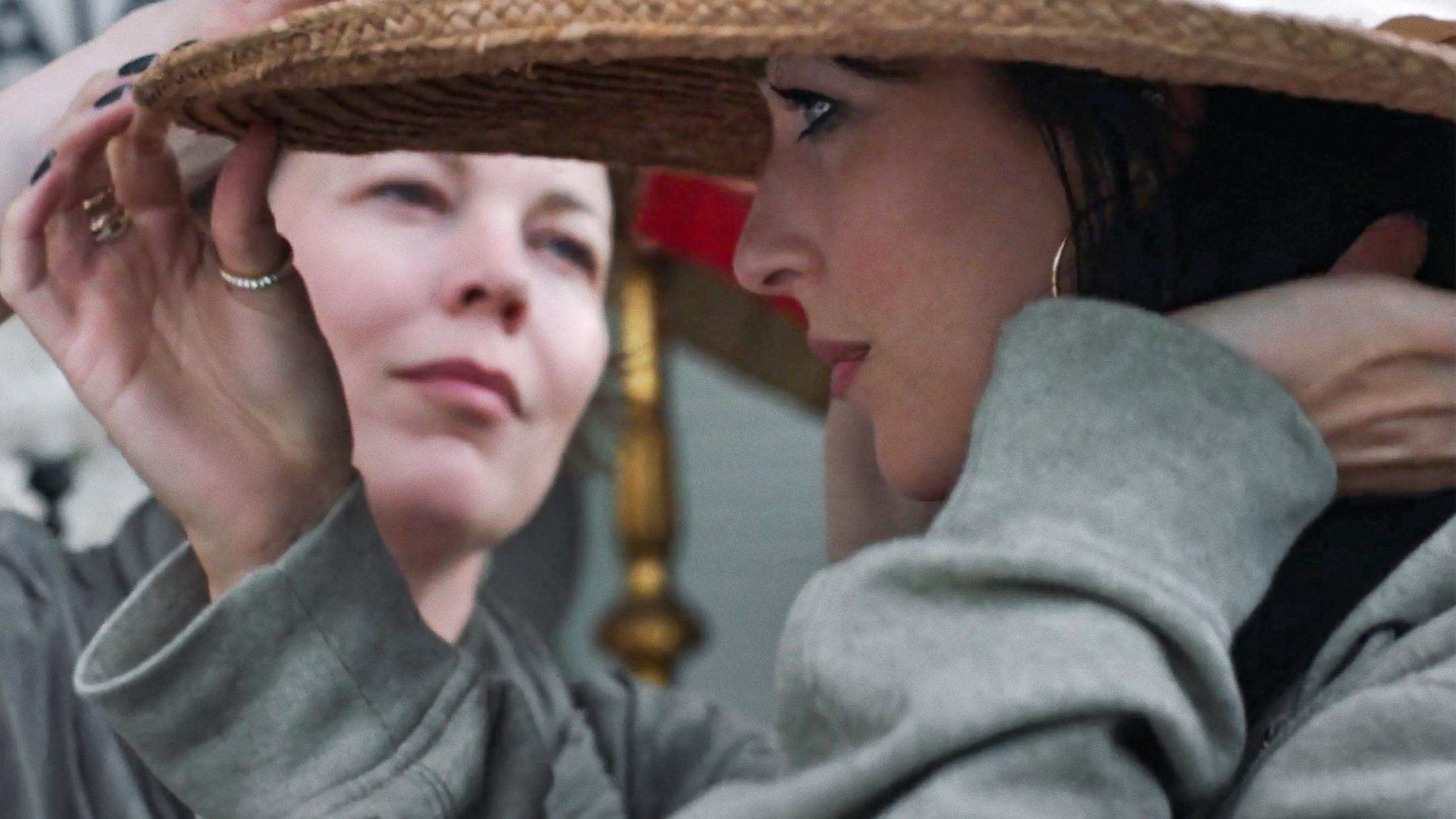 New York Screening: The Lost Daughter

Film Independent Members, you and a guest are invited to join us for a theatrical screening* of The Lost Daughter, followed by an in-person conversation with writer/director/producer Maggie Gyllenhaal, and actors Dakota Johnson, Peter Sarsgaard and Olivia Colman (via Zoom), moderated by Esther Zuckerman (Senior Entertainment Writer, Thrillist).
* Those attending this in-person event must provide proof of COVID-19 vaccination to enter, and wear a mask or face covering at all times.
Alone on a seaside vacation, Leda (Olivia Colman) becomes consumed with a young mother and daughter as she watches them on the beach. Unnerved by their compelling relationship, (and their raucous and menacing extended family), Leda is overwhelmed by her own memories of the terror, confusion and intensity of early motherhood. An impulsive act shocks Leda into the strange and ominous world of her own mind, where she is forced to face the unconventional choices she made as a young mother and their consequences. Maggie Gyllenhaal makes her directorial debut with a script she adapted from the novel by Elena Ferrante. The Lost Daughter also stars Dakota Johnson, Jessie Buckley, Ed Harris, Peter Sarsgaard, Paul Mescal and Dagmara Domińczyk.
The Lost Daughter will be showing in select theaters December 17, then available to stream on Netflix December 31.

2021, 121 minutes, color | Written and Directed by Maggie Gyllenhaal | Starring Olivia Colman, Jessie Buckley, Dakota Johnson, Ed Harris, Peter Sarsgaard, Dagmara Domińczyk, Paul Mescal, Oliver Jackson-Cohen | Produced by Maggie Gyllenhaal, Osnat Handelsman-Keren, Talia Kleinhendler, Charles Dorfman

Registration Information
Film Lover Members are guaranteed access to, and receive priority entry at this event. Arts Circle Members are guaranteed access, and receive both priority entry and reserved seating. Email membership@filmindependent.org for more.
Film Independent Members can register for this event starting at 2:00 pm on Monday, November 22. | Registration is free; one registration per Membership. | Proof of Member status is required to complete registration.
Tickets
On the day of the event, registrants may pick up tickets as early as one hour prior to the scheduled start time – look for Film Independent signage. Tickets are nontransferable and for general, unreserved theater seating only (except for Arts Circle Members). Attendees must be in their seat(s) at least 15 minutes prior to the advertised start time or seat(s) may be released. Entry/seating will be handled on a first-come, first-served basis. Registration does not guarantee entry, even with a ticket in hand.
Proof of vaccination and masks are required. All guests must wear a mask or face covering upon entering and remaining within the venue. The mask or face covering must cover the nose, mouth and chin at all times.
Screening Policies
Availability window and registration capacity may vary; always register as early as possible. Limit one registration per event.
Registrants are required to follow all rules and guidelines as laid out by Film Independent and/or its partners. If a guest has been registered for an event by a Member, these policies shall apply to that guest. Violation of policies may result in suspension or termination of access.
Event details and guest participation are subject to change or cancellation without prior notice.