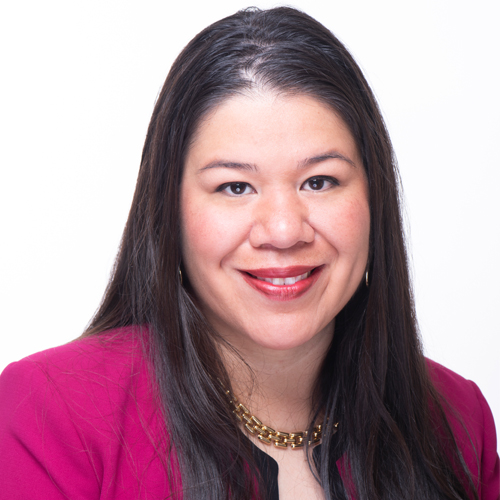 Time's Up Activist, Civil Rights Attorney, Author
Latinx Representation in Cinema
Saturday, October 19 – 3:00 pm
MOCA Geffen, Warehouse
A panel highlighting the urgent conversation of the dearth of Latinx representation in American cinema and media while spotlighting the achievements of trailblazers.

Tickets are available now to Film Independent Members and the general public.
Click the button below to get started. See you at The New Wave!
---
Mónica Ramírez is a long-time advocate, organizer, and attorney fighting to eliminate gender-based violence and secure gender equity. For over two decades, she has fought for the civil and human rights of women, children, and immigrants. In 2003, Mónica created the first legal project in the United States dedicated to addressing gender discrimination against farmworker women, which she later expanded 
to create Esperanza: The Immigrant Women's Legal Initiative of the Southern Poverty Law Center.
In 2014, Mónica founded Justice for Migrant Women and she is also a co-founder of Alianza Nacional de Campesinas (The National Farmworker Women's Alliance), which is the first national farmworker women's organization in the US.
In November 2017, Mónica wrote a letter to women in the entertainment industry on behalf of Alianza that was published in TIME magazine and has been credited with helping to spark the TIME'S UP movement. In 2018, she attended the Golden Globes with Laura Dern as a part of TIME'S UP.
Mónica has received numerous
 awards and recognitions for her work, including Harvard Kennedy School's inaugural Gender Equity Changemaker Award, the Feminist Majority's Global Women's Rights Award, and Forbes Mexico included her on its 2018 list 
of 100 Powerful Women, among other recognitions. In November 2018, she was awarded the Smithsonian Ingenuity Award for Social Progress on behalf of Alianza Nacional de Campesinas for the "Dear Sisters" letter and their role in the TIME'S UP movement.