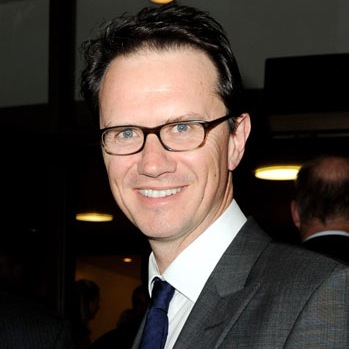 Peter Rice was appointed Chairman, Entertainment, for Fox Broadcasting Company in March 2009.  His responsibilities include oversight of all FOX programming, scheduling, marketing and business affairs, as well as its digital extensions onto FOX.com.
Having recently served as President, Fox Searchlight Pictures and Fox Atomic, Mr. Rice began his tenure at Fox Searchlight Pictures in 2000, during which he released some of the most critically acclaimed films of the decade and some of the highest grossing films in Fox Searchlight's history. While at the helm of the company, Mr. Rice generated 51 Academy Award and 42 Golden Globe nominations, including a record of 12 nominations and eight wins at the 81st Annual Academy Awards.  Notable films released under Mr. Rice's leadership include Best Picture winner Slumdog Millionaire and the highly celebrated The Wrestler, as well as Juno, Napoleon Dynamite, Little Miss Sunshine, The Last King Of Scotland, 28 Days Later, Sideways, Garden State, The Savages, Once, Notes On A Scandal, Water, Thank You For Smoking, Bend It Like Beckham, In America, One Hour Photo, The Good Girl, The Deep End and Sexy Beast.
Prior to heading up Fox Searchlight Pictures, Mr. Rice was Executive Vice President, Production for Twentieth Century Fox, where he served as creative executive on Best Picture nominee Moulin Rouge directed by Baz Luhrmann, X-Men, directed by Bryan Singer; William Shakespeare's Romeo & Juliet; From Hell; The Beach; A Life Less Ordinary; Independence Day and Alien Resurrection.  Mr. Rice began his career as a marketing intern at Twentieth Century Fox in July 1989. Subsequently, he held posts as director of acquisitions, vice president of production and senior vice president.