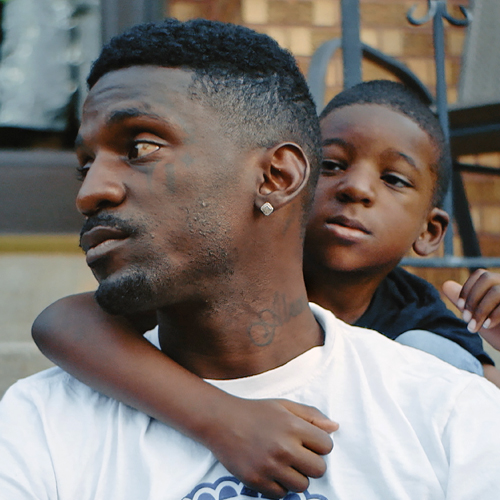 Documentary Short
Documentary Short Films
St. Louis Superman – dir. Smriti Mundhra, Sami Khan
Sunday, October 20 – 12:00 pm
MOCA Grand Avenue, Ahmanson Auditorium
The New Wave's Documentary Short Film program highlights award-winning nonfiction storytelling from some of today's most urgent voices. Films include Edgecombe (dir. Crystal Kayiza), Enforcement Hours (dir. Paloma Martinez), Ghosts of Sugar Land (dir. Bassam Tariq), Sound of Waves (dir. Vanessa Ishel Castillo Ortega), St. Louis Superman (dir. Smriti Mundhra, Sami Khan) and Sweetheart Dancers (dir. Ben-Alex Dupris).

Tickets are available now to Film Independent Members and the general public.
Click the button below to get started. See you at The New Wave!
---
Bruce Franks Jr. is a 34-year-old battle rapper, leading Ferguson activist and state representative from St. Louis, Missouri. Known as Superman to his constituents, he's a political figure the likes of which you've never seen — full of contradictions and deep insights, who has overcome unspeakable loss to become one of the most dynamic and unapologetic young leaders in the country. This verite documentary follows Bruce at a critical juncture in his life. He's forced to deal with the mental trauma he's been carrying for nearly 30 years, ever since his 9-year-old brother was shot and killed in front of him. Only by confronting his pain can Bruce find peace and truly fulfill his destiny as a leader for his community.
2019, 25 minutes, Qatar/USA/Canada | Written and directed by Smriti Mundhra and Sami Khan