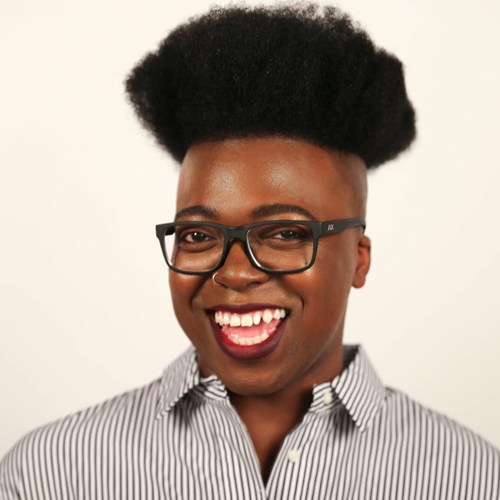 Director of Culture and Entertainment at
Out
Magazine
The Inclusion Diaspora: Intersectional Stories & Audiences
Saturday, October 19 – 5:00 pm
MOCA Geffen, Warehouse
For many people, inclusion means being a member of multiple overlapping groups centered around culture, gender and ethnicity, as well as disability. This intersectionality can inform the story development process, and the marketing and promotion of content as we strive to reach and build global audiences for the ever-evolving entertainment industry.

Tickets are available now to Film Independent Members and the general public.
Click the button below to get started. See you at The New Wave!
---
Tre'vell Anderson is an award-winning journalist, social curator and world-changer who always comes to slay! Currently the Director of Culture and Entertainment at
Out
magazine, they have dedicated their career to centering those in the margins, gray spaces and at the intersections of life, through a pop culture lens.
Prior to Out, Tre'vell got their start in journalism at the Los Angeles Times where they created the beat of diversity in Hollywood with a focus on Black and queer film. Tre'vell has also authored articles and spearheaded projects that received industry-wide attention, such as a feature on Black comedic actresses, a business analysis of the "Black films don't travel" myth in Hollywood, and a commentary piece on how race, white privilege and bad attitudes impacted the 2017 Academy Awards conversation. Their work at the Los Angeles Times was recognized by the Online News Association, National Association of Black Journalists, NLGJA: The Association of LGBTQ Journalists, the Shorty Awards and the Los Angeles Press Club.
A native of Charleston, SC, Tre'vell received their Bachelor's degree in sociology Morehouse College. A year later, the gender-nonconformer earned their Master's degree in journalism from Stanford University. In 2018, Tre'vell received the "Passing the Torch Award" from Better Brothers Los Angeles for their work in media.