Dating Now

Love, relationships, and race in the social media age...
Film Independent's Fiscal Sponsorship program opens the door to nonprofit funding for independent filmmakers and media artists. Donate today and help bring Dating Now to life.
Logline
A young black woman navigates everything from f*ckboys to ghosting to thirst traps on her misadventures through the dating world of 2017.
Synopsis
Dating in LA is hard enough. For ALICIA, dating in LA is an even bigger struggle as she is part of one of the least desirable dating groups – black women. The few guys who are interested in her are usually white men who fetishize her blackness, or f*ckboys – men who are only interested in one night stands. Alicia is determined to find the man of her dreams, which is why she thinks her fate has finally changed when she matches with JORDAN on Tinder. In addition to being fine as hell, he's smart, funny, and everything Alicia wants in a guy. Unfortunately, Jordan doesn't see Alicia the same way. After their first date, Jordan stops answering Alicia's calls, texts, and, worst of all, ignores her Facebook friend request. Not wanting to give up on love, Alicia employs every tactic in the book, from sending illicit thirst traps (the dick pic of 2018) through Snapchat, to liking several of Jordan's photos on Instagram. As the series progresses we see Alicia learn to not settle for the first guy who comes along as she meets ADRIAN, an Asian man, who, next to black women, are the least sought-after demographic on dating sites.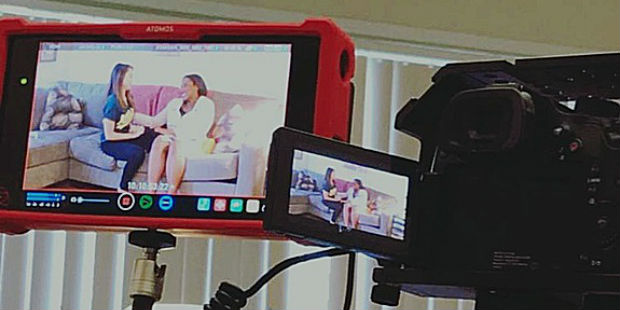 Meet the Filmmakers
Tasha Henderson — Writer/Producer
Tasha Henderson was born in Dallas, Texas, the land of vicious smiles and backhanded compliments. Her writing style is a mix of charm with a dash of grit. After graduating from Oklahoma State University, with a B.A. in Film Studies, Henderson went on to earn her M.F.A in Screenwriting from Loyola Marymount University. Henderson co-wrote the short film Labyrinth, winner of the CineCause Women's Initiative and the Britt Penrod Audience Award. She co-wrote and produced complex[ion] woman, a play that explores the intricacies of Black womanhood and won the Encore Producer's Award at the 2016 Hollywood Fringe Festival. Most recently, Henderson was a writer on the web series Hard Medicine, which aired on the Urban Movie Channel. She is currently an LMU Incubator Lab and Project Involve Fellow.
Brett Takeshita — Producer
Brett Takeshita is a Los Angeles-based producer and director who received a B.A. in Film and Television Production, and a minor in Film, Television, and Media Studies from Loyola Marymount University. He has worked on over 100 web series, short films, commercials and features, with most of them being comedies that appeal to adults who embrace their inner 13-year-old. Brett serves as a writer and producer of the mockumentary web series, Hard Medicine, which is executive produced by Jay Ellis (star of HBO's Insecure) and currently airing on Urban Movie Channel.
Justin Lee — Cinematographer
Justin grew up in the Bay Area where he was first introduced to filmmaking. He took a documentary class and shot a number of documentaries of his own, focusing on the culture and characters of San Francisco. After high school, Justin attended the School of Film and Television at Loyola Marymount University. Since graduating, he has been freelancing in Los Angeles and shooting short films, documentaries, music videos, and commercial projects. 
Laura Franco — Assistant Director
Born and raised in Colombia, Laura studied communication in Argentina. There, she collaborated with several international filmmakers to make independent short films. After working in the industry in South America, she moved base to LA. Currently, she is a production coordinator at Big Review TV, a multimedia platform that offers local businesses an opportunity to be searched and reviewed through videos. Before that, she worked as a production coordinator for the Netflix show, The Hollywood Masters. Most recently, she was selected among 19 other emerging Latino filmmakers for the Tomorrow's Filmmakers Today program, sponsored by The Academy of Motion Pictures Arts and Sciences, UNAM LA and the Hola Mexico Film Festival.
Diana Lu — Actress
Diana Lu is a San Francisco native and as the first of her family to be born in America, she often finds herself reconciling the differences between being American and being Chinese. This desire to expose the Asian American experience and find a sense of belonging is what fuels her desires as an actress and writer. She recently completed a Summer Theater Company at Royal Central School of Speech and Drama in London and you can catch her in comedies such as Brooklyn Nine-Nine or the fun daytime drama, The Bold and The Beautiful.
Contact
For inquiries, please contact fiscalsponsorship@filmindependent.org.