Death of Nintendo

A 90's coming-of-age set in the Philippines...
Project type: Fiction Feature
Project status: Completed
Writer/Producer: Valerie Castillo Martinez
Director: Raya Martin
Cinematographer: Ante Cheng
Editor: Cyril Aris

Email: indieflipmedia@gmail.com

This project is no longer soliciting donations.
Logline
The story takes us into the colorful pop-culture world of these four 13-year old friends, back in the days when video games were still a novelty. Mimaw and her friends Paolo, Kachi and Gilligan go on a journey of self-discovery together as they play games and wrestle with new dilemmas – puppy love, circumcision and other horror stories.
Synopsis
Death of Nintendo begins with Paolo, a sheltered and obedient son who is stifled by his overprotective mother – and ends with his friend Mimaw, a tomboy who finds herself after getting her heart broken for the first time.
A series of earthquakes leading up to Mt. Pinatubo's historic volcanic eruption has been causing blackouts across the country, preventing kids from playing video games. After roaming the streets and getting beat up, Paolo and his friends, Kachi and Gilligan, decide on traditional circumcision as the ultimate answer to their problems.
Paolo gets sidetracked and falls in love with the neighborhood "It" girl Shiara. Against his mother's wishes, he makes an elaborate plan to take her on a ghost-hunting trip on Good Friday, coercing Mimaw to help him along. Mimaw agrees, out of secret feelings of infatuation that she is developing towards him.
On the night of the hunt, everything goes wrong and the friends realize that not everything is fun and games. Mimaw realizes she must become her own person and no longer be one of the boys. They reunite the next summer, changed.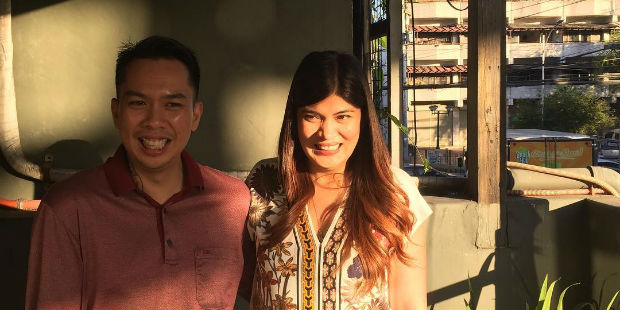 Meet the Filmmakers
Valerie Castillo Martinez — Writer/Producer
Valerie is a Filipina-American writer and producer. With her recent work playing in top festivals such as Venice, Toronto, Busan and winning multiple awards around the globe, she is an original and innovative emerging talent in the creative and producing space. She has an MBA from Wilmington University, an MFA in Film from Columbia University in New York and is a US Air Force veteran. She started IndieFlip to make films on underrepresented communities and subjects with cross cultural themes.
Gathering support from institutions such as Doha Film Institute, Caucus Foundation, Katharina Otto Bernstein, Tribeca Film Institute and Film Independent, she has won accolades such as the Entertainment Partners Best Producer award while her first feature screenplay Death of Nintendo also received faculty honors at the CUFF screenwriting competition. She participated in Tribeca Film Institute Network 2017 and is an inaugural grantee of the TFI Pond5 Program.
Raya Martin — Director
Named one of the 50 most important filmmakers under 50 by Cinema Scope, Raya Martin's films have screened in Cannes, Toronto, Locarno, and New York. His breakthrough feature Independencia, hailed as a singular mix of Filipino history and Hollywood fantasy, screened in Un Certain Regard at the Cannes Film Festival in 2009. Taking striking cinematic forms, his work is inspired by everything from Tarkovsky to The Simpsons.
His most recent feature, Smaller and Smaller Circles, based on the best-selling Filipino crime novel by F.H. Batacan, premiered at the 2017 Busan Film Festival.

Contact
For inquiries, please contact fiscalsponsorship@filmindependent.org.