In Tow

Film Independent's Fiscal Sponsorship program opens the door to nonprofit funding for independent filmmakers and media artists. Donate today and help bring In Tow to life.

Logline
A self-involved teen and her overworked, single mom come to a head with their differences as their mobile home is repossessed … with them inside of it.
Synopsis
On the morning of her senior homecoming game, a self-involved high school cheerleader (Sheila) and her overworked single mom (Bonnie) wake up to find that their mobile home is being repossessed… with them inside of it!
Although living under the same roof, the women's relationship has become estranged over the last five years – part due to Sheila's adolescent and first-generation Mexican-American goals to become more than where she comes from, and part due to her mother's fatigue from trying to keep their heads above water. The women argue inside the shaking, single-wide trailer, as they are towed through the roads of rural Texas, fighting to get what they want. Bonnie tries to save the home she's worked so hard for, while Sheila desperately attempts to escape the moving home so that she can cheer at her last homecoming game.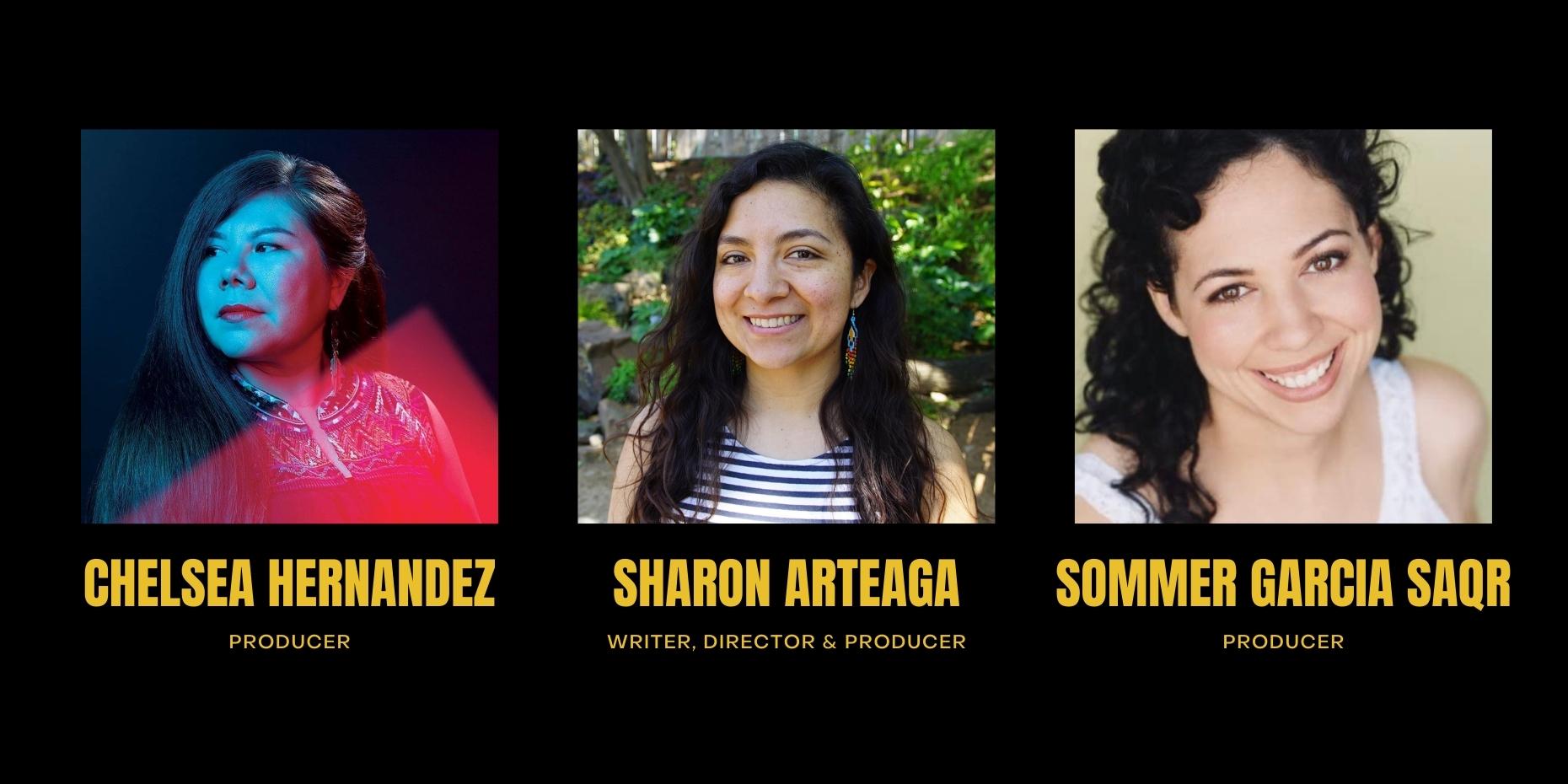 Meet the Filmmakers
Sharon Arteaga – Director/Producer/Writer
Sharon Arteaga is a first-generation Mexican-American filmmaker, from Corpus Christi, Texas, who convinced her mom to buy her a video camera instead of a Quinceañera. Recognized in NALIP's 2019 List of "Latinx Directors to Know," Arteaga's work playfully incorporates themes of generational, linguistic, and cultural differences between people. She has won numerous short film competitions including the 2021 HBO Latinx Short Film Competition. Arteaga was a 2019 Tribeca Chanel Through Her Lens finalist for her short screenplay In Tow. The project was a runner up at the 2020 New Orleans Film Festival South Pitch and won a 2021 Austin Film Society Grant for Short Projects, a 2021 Mexican-American Cultural Education Foundation Filmmaker Grant, and a grant from the Santa Fe Film Institute. In Tow was also a Semifinalist in ScreenCraft's Film Fund. Arteaga is currently developing her first feature film. She is also a passionate educator who loves empowering others to also tell their stories through film. sharonarte.com
Chelsea Hernandez – Producer
Chelsea Hernandez is an Emmy®-nominated Mexican-American Director and Producer based in Texas. Named as one of Texas Monthly's "10 Filmmakers on the Rise," she is a 2021 Telly Award Winner for her feature documentary Building The American Dream, which was also nominated for a National Emmy® the same year. Chelsea's producing work spans 10 years in television and film including PBS special, Fixing The Future, hosted by NPR's David Brancaccio and directed by Ellen Spiro; United Tacos Of America (El Rey Network series); and That Animal Rescue Show executive produced by Richard Linklater (CBS All-Access). Chelsea co-directed/produced the short documentary, An Uncertain Future (2018 SXSW Texas Short Jury Winner, Field of Vision, Firelight Media). She is a member of the Documentary Producers Alliance and Brown Girls Doc Mafia. pandabearfilms.com
Sommer Garcia Saqr – Producer
Born and raised in Houston, Texas, Sommer Garcia Saqr is a Mexican-American and a first generation Palestinian-American producer, filmmaker and actor. She holds a BA in American Literature from USC and a Masters in Film & Media Production from NYFA. She produced the award-winning short film Sepia, which premiered at the 2018 El Paso Film Festival. She is producing the indie feature Carnage Radio, which was filmed in West Texas in September 2020, and is currently in post production. Her work focuses on the struggle to find community and belonging, greatly informed by her multicultural upbringing and her time working in the entertainment industry in Los Angeles. In addition to being a filmmaker, she is a proud member of SAG-AFTRA, having worked in TV & Film with acclaimed directors such as Ron Howard and Gregory Nava. IMDB
Ashley Landavazo – Production Designer
Ashley Landavazo is an award-winning Production Designer whose films have premiered at festivals like SXSW, Fantastic Fest, Tribeca, Chattanooga Film Festival, and many others. She has designed for numerous features, shorts, and commercials. Ashley has also designed items for social media projects on SnapChat including a horror short called First Kiss. Her first design project titled Givertaker, has been viewed online over 300k times. Believing the Art Department to be her destiny, Ashley founded and runs her own production design company Hola Productions in Austin, Texas. holaproductiondesign.com
Contact
For inquiries, please contact fiscalsponsorship@filmindependent.org.