It Hurts

The queer girl coming-of-age film we wish we had when we were 17
Project type: Narrative Short
Project status: Development
Writer/Director: Tusk
Production Company: Tusk Creative & Japonica Films
Producer: Cookie Walukas
Producer: Gerard Rodríguez
Producer: Laura Fernández-Hormigo
Producer: Frank Lucas
Email: olivia@tusk-creative.com
Website: tusk-creative.com

Help independent filmmakers tell their stories.
Make a donation to It Hurts today.
Film Independent's Fiscal Sponsorship program opens the door to nonprofit funding for independent filmmakers and media artists. Donate today and help bring It Hurts to life.
Logline
In rural Spain, a tumultuous romance blossoms between a visiting American and a local soccer rival.
Synopsis
When Sophie, a reticent American teen adrift in rural Spain for the summer, bumps into Gloria, a bold and unapologetic Catalan teen with a broken arm, it is immediately clear that these girls have beef. Gloria offers Sophie an unusual bargain in the middle of a local market: "cook me dinner and I will forgive you."
As the two awkwardly reconnect over Sophie's cooking, it is revealed that Sophie broke Gloria's arm playing soccer, and while the fallout was intense, so is their palpable chemistry. They continue hanging out and a magnetic pull intensifies. Sophie's reserved demeanor is the perfect foil for Gloria's impulsive spirit, and the two are soon engaged in a prideful will-they-won't-they — until Gloria points out that maybe it's not pride; it's shame. A vulnerable conversation leads to a kiss in the middle of the Mediterranean Sea.
Just as their romance heats up, Sophie's long-term boyfriend Henry arrives unexpectedly, adding a punch line to their romance and begging the question of which relationship – if any – is more real.

Meet the Filmmakers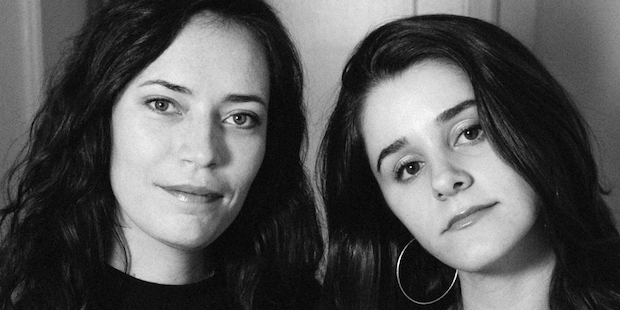 Tusk – Writer/Director/Producer
Tusk is a directing duo & production company based in LA made up of Kerry Furrh & Olivia Mitchell. The duo met at USC where shortly after graduating their short Girl Band premiered at Tribeca, was covered in New York Mag, and sold to Freeform. They have since directed commercials for notable brands including Google and the Met Gala, as well as music videos for platinum pop artists including Camila Cabello, Brandy & Alessia Cara. Tusk values relatable, complex characters and tackling difficult subjects with honesty & heart.
Cookie Walukas – Producer
Cookie Walukas is a queer filmmaker and artist originally from Raleigh, North Carolina. She has produced films for fine artists, filmmakers and musicians. Clients include: Beyoncé, Prince Harry and Meghan Markle, Mariah Carey, Apple, ABC, Disney, Milk Makeup, Milk Agency, and all of the major record labels. She is also an alumna of University of Southern California's School of Cinematic Arts and works in Los Angeles and New York City.
Gerard Rodríguez – Producer
Gerard Rodríguez studied at ESCAC and worked at Zentropa Barcelona and Buffalo 8 Productions in Los Angeles before co-founding Japonica Films in Barcelona. Japonica's feature film The Mystery of the Pink Flamingo debuted at SXSW in 2020 to fantastic reviews. Gerard has a Master's Degree in Film Marketing (2018), is a Rotterdam Lab Alumni (2019) and has been featured in Variety as Producer on the Rise.
Laura Fernández-Hormigo – Producer
Laura Fernández-Hormigo graduated in Social and Cultural Anthropology (University of Barcelona) with a degree in Filmic Studies (Pompeu Fabra). An integral part of the team, Laura takes care of Japonica's everyday life and plays the good cop on set when Gerard wants to cut expenses. Her engaging spirit and willingness to dive deeply into positive collaboration is an asset to any project.
Frank Lucas – Producer
Frank Lucas is a director, producer and screenwriter born in Barcelona. In 2017, after his time at ESCAC and his beginnings in the world of advertising, he co-founded Japonica Films where he handles the fun part, developing and supervising the projects. He has directed Ruina and other works such as Alegría de Vivir, N03M1 and Bum-Bum which have been critically acclaimed by specialized media and festivals.
Contact
For inquiries, please contact fiscalsponsorship@filmindependent.org.