Lost/Found

The propulsive power of an unshakeable bond.
Project type: Narrative Short
Project status: Development
Writer/Director/Producer: Paula Puryear
Producer: Preston Holmes
Co-Producer: Tyrone Dixon
Cinematographer: Dennis Flippin
Unit Production Manager/Location Manager: Carlyn Couch

Email: lostfoundshort@gmail.com
Facebook: @LostFound-Short-Film

Help independent filmmakers tell their stories.
Make a donation to Lost/Found today.
Film Independent's Fiscal Sponsorship program opens the door to nonprofit funding for independent filmmakers and media artists. Donate today and help bring Lost/Found to life.
Logline
On her way to college freshman year, 18-year old Lynn makes a detour, behind the back of her emotionally desperate mother, to see the father from whom she was forcibly separated six years earlier.
Synopsis
It's been six years since 18 year-old Lynn and her father Lionel were torn apart in a courthouse hallway. In the years since, Lynn has navigated her difficult relationship with her mother Mae by being the obedient, super-achieving daughter Mae needs, and delayed an inevitable reckoning with trauma and loss by suppressing her memories of the deep bond she and Lionel once shared.
But now, as Lynn prepares to leave home, and nears escape velocity from Mae's awful gravitational pull, memories of her deep connection to Lionel flood, propelling her to reach out to the father Mae villainized whom Lynn has been taught doesn't want her anymore — and make the long roadtrip back to him.
Set in pre-cell phone 1992, Lost/Found tells an aching and ultimately uplifting tale of father/daughter love, and one woman's efforts to outrun the long shadow that intergenerational trauma and collective trauma cast over her family relationships.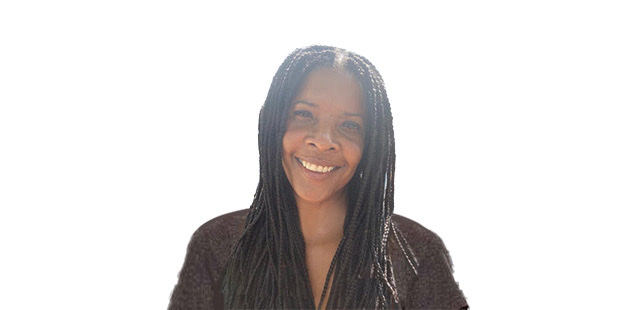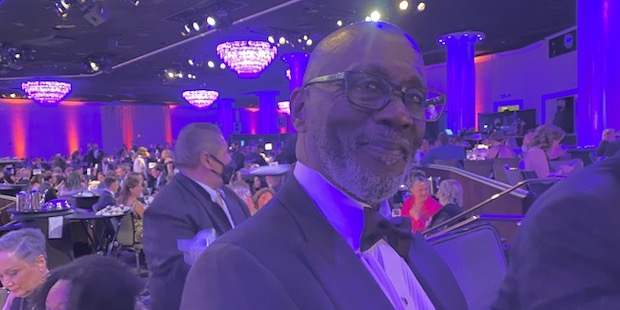 Meet the Filmmakers
Paula Puryear – Writer/Director/Producer
Paula Puryear is a member of the Writers Guild of America, west, and a former Film Independent Project: Involve Fellow. Paula has written feature film and long-form television for Twentieth Century Fox, Showtime, Lifetime, and other studios, networks and production companies, and she spent three seasons on the writing staff of The Rookie on ABC. Born in the American South to a political scientist and civil rights activist father and an educator mother, Paula graduated from Duke University, where she co-founded the Duke Women's Center, and Columbia University School of Law, where she served on the Human Rights Law Review, and spent a summer of intrigue in Kenya on a human rights internship, during which her boss was held in political detention, and the magazine she worked for was confiscated off the newsstands by armed men during a dust storm on the eve of a failed coup, after which she received a call from CIA. While at Columbia, Paula took coursework in film and television at Columbia's Film School and at The New School. She later studied acting at Beverly Hills Playhouse and with Meisner coach Sandy Marshall, which fueled her passions for working with actors. Paula currently lives in Los Angeles with her husband. Lost/Found is her official directorial debut.
Preston Holmes – Producer
Preston Holmes is a member of the Producers Branch of Academy of Motion Picture Arts and Sciences (AMPAS), and of the Director's Guild of America (DGA). Preston attended Princeton University and is an alumnus of the DGA Training Program. An accomplished creative producer and line producer, Preston has a long list of credits that include Till, Birth of A Nation, Malcolm X, Girls Trip, Boycott, Oscar nominated documentary Tupac: Resurrection, Netflix limited series Colin In Black & White, and many more. A native of Kansas City, Kansas, Preston currently lives in Los Angeles with his wife.
Tyrone Dixon – Co-Producer
Dr. Tyrone Dixon graduated from the American Film Institute (AFI) in the Producing Program, and he also holds a PhD in Media Psychology. He has produced and directed music videos and short films, worked as an executive at Def Pictures and as Line Producer of the Oscar-nominated documentary Tupac: Resurrection. Tyrone produced and directed the award-winning documentary 8 Wheels and Some Soul Brotha Music, and was an associate producer of the feature film Roll Bounce. Tyrone currently teaches film production at Texas Southern University. He lives in Los Angeles with his wife and two children.
Dennis Flippin – Cinematographer
When Dennis Flippin was 12-years old, his parents bought him his first video camera, and he never put it down. In high school, Dennis interned at NBC news in Denver, Colorado, and KUSA Channel 9, where his first editing work appeared. He has since been Director of Photography on multiple films, and is currently working on his own projects, including a documentary. He has shot multiple Nike campaigns, and has worked with Warren Miller Entertainment, Michael Jordan, Floyd Mayweather, Danny Trejo, Adidas, Deloitte, NBC, HBO, and Twitch. Born in New Jersey, Dennis currently lives in Los Angeles.
Contact
For inquiries, please contact fiscalsponsorship@filmindependent.org.