Oscillation Transia Film Festival
A traveling solar-powered showcase of independent cinema
Film Independent's Fiscal Sponsorship program opens the door to nonprofit funding for independent filmmakers and media artists. Donate today and help bring Oscillation Transia Film Festival to life.
Logline
Oscillation Transia Film Festival is a non-profit traveling event, exploring the intersection of solar energy application and environmental awareness through the art of film.
Synopsis
Combining the love for nature and outdoor cinema, Oscillation Transia Film Festival is screening works in outdoor and rural areas around the U.S. Films will be exploring both fictional and non-fictional themes of movement, nomadic living, adventure, and the natural world.
Oscillation Transia will be screening works by national and international filmmakers for it's 3rd Annual Tour in the contiguous United States, summer/fall 2019.
We will be utilizing amphitheaters located within many parks, and also incorporating "pop up" screenings in more rural locations. Using a projector and solar generator, we are able to screen in a wide range of remote locations — usually uncharted territory for traditional film festivals.
Make a donation to Oscillation Transia Film Festival.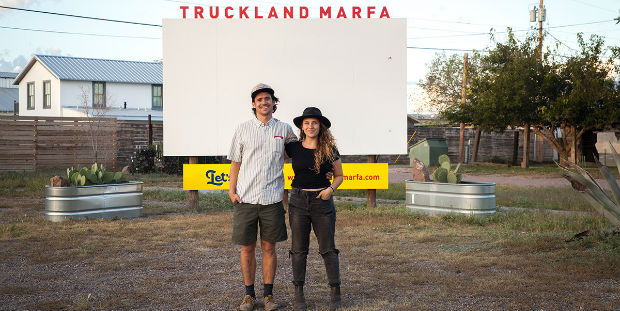 Meet the Team
Jess Giacobbe — Festival Director
Jess grew up running around the backwoods of rural northeastern Pennsylvania. Since graduating from Philadelphia's University of the Arts, she has lived and worked in Los Angeles and Brooklyn as a freelance artist, photographer and filmmaker. To date, she has traveled across the country by car six times and plans to keep that number growing. It was her travels throughout the U.S. that directly inspired her to start Oscillation Transia, in order to share the art of film in some of the most inspirational places in the United States.
Austin Krause — Festival Engineer
Austin spent his childhood hiking, biking, and snowboarding in the mountains of Montana and Wyoming. In 2015, he graduated from Cal Poly in San Luis Obispo, CA with his degree in Mechanical Engineering. Since graduation, he has lived in Los Angeles, Telluride, CO, Brooklyn, NY, and upstate New York working in the solar industry. Sharing Jess' passion for adventure, Austin was quick to offer his knowledge and experience to design and build the festival's solar generator, and as well as co-coordinate the tour.
Make a donation to Oscillation Transia Film Festival.
Contact
For inquiries, please contact fiscalsponsorship@filmindependent.org.