Sunset

A pregnant mother's journey can be complicated as she fights for a new day.
Film Independent's Fiscal Sponsorship program opens the door to nonprofit funding for independent filmmakers and media artists. Donate today and help bring Sunset to life.
Logline
The sun sets too often on pregnant women in Nigeria who face an inescapable reality – to live or die. In Sunset, we follow some women on a journey to remove the veil of Nigeria's dichotomic healthcare system.
Synopsis
Sunset is the story of mothers in Nigeria and their journey to childbirth. We learn about family members and relatives, how their lives are forever changed, after the loss of a mother during childbirth. We are introduced to a complicated two-tiered medical system that leaves all mothers vulnerable to maternal mortality. While the budding middle class may trust the hospital system, poor and rural women often seek traditional midwives and doulas. But all women are at risk for some of the worst outcomes in the world. We follow as they try to access maternal care, from confirmation to delivery, and learn about the challenging journey women face in Lagos, Nigeria, and globally. Questioning the people responsible for health care policy at the very top. For too many, the sun has already set, but these women fight for a new day.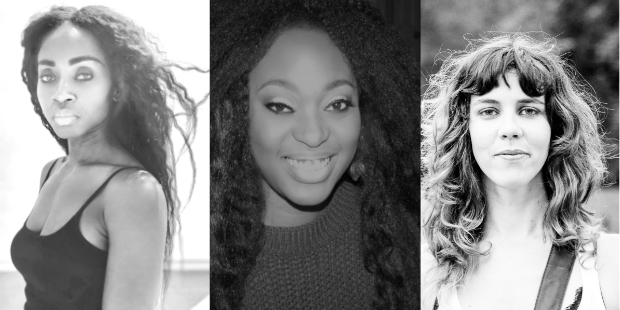 Meet the Filmmakers
Adaku Uwandu — Director/Producer
Adaku Uwandu is an American-born Nigerian living in Houston, Texas, USA. She is an actress, filmmaker, photographer and a Registered Nurse with a Bachelor of Science in Nursing degree from Adelphi University, New York.
As an RN, she has twelve years under her belt managing the care of a diverse population of patients in various care settings, from critical to managed care. She has experienced firsthand the differences in the care modalities between the United States and Nigeria, especially when it comes to women's health.
As a filmmaker and a photographer she has work collaborations in fashion shows, concerts and private events. The combination of her love for filmmaking and global impact gave birth to Sunset, focusing first hand on disenfranchised women of color. Her goal is to help elevate the platform of women across the globe. Sunset is a film that is three years in the making, leading to numerous journeys to different regions in Nigeria, conducting studies in the population.
Her current screen credit include supporting actress in the award winning psychological thriller The Place We Hide.
Ife Olatunji – Producer
Ife Olatunji is a practicing visual anthropologist specializing in observational cinema and longitudinal ethnographic fieldwork and independent distribution.
Ife graduated with her Masters in Anthropology, Observational Ethnographic Documentary Cinematography from University of Manchester, she's also a Kartemquin Documentary Fellow.
Ife has conducted comparative observational fieldwork in Brazil, Ghana, Dominican Republic, India and most recently Nigeria. She works with women, girls and children to examine complex social issues through short ethnographic film. She makes films that document the daily lives of people of color, especially women, using cinéma vérité.
Her film work include several short award winning films Brooks People 2017, My Name Here 2018, Lessons from the Tiger 2010, Fidel 2006.
Ife is known for creating a space where stories are told for the people, by the people. Her projects tend to include the themes of racism, gender, ethnicity, identity construction, and about the impact of politics on everyday life.
Gilliam De La Torre (Gigi) – Cinematographer
Gilliam de la Torre (Gigi) is a Cuban visual artist focused on Cinematography and Photography. She studied cinematography at University of the Arts in Havana / ISA and completed DP workshops at EICTV San Antonio de los Baños and documentary studies at TISCH NYU.
Her career has been centered on her passion for documentaries, working as DP in features like Cuban Food Stories (premiered at Berlinale Film Festival, exhibited in a dozen of festivals including FICG, Guadalajara, Seattle, Newport… featured on Amazon Prime, iTunes, DVD and Delta Airlines), Meeting Jim (premiered at the Edinburg Film Festival and exhibited in several festivals around the globe including Odessa, HOF, SEMINCI Valladolid, Central Scotland Documentary Fest, Krakow, Parnu Film Fest… Winner of the Best Documentary Award at Boston Turkish Film Festival 2020. Broadcasted on prime time by BBC Scotland and the rest of UK and also on BLU TV on Turkey). Me Japanese (in post, winner of the Wave Maker Grant by Cannonball and Andy Warhol Foundation), Garage Rendevouz on the closure of the oldest flea market in Manhattan, NY and Call me Lucky (currently in post, sponsored by Women Make Movies).
Additional film work includes art and dance related videos like Once Broken (a collaboration with visual artist Kate Gourney) and Story of O (a collaboration with dancer and theater director Gabriela Burdsall and William Ruiz, from Living Away Art platform). Her photographs have been published by been published by Shots, Theater Geist and Tablas magazines.
Gigi is currently at work on healing and migration in the context during the global pandemic for the production of a visual poem titled Primavera Adentro (Spring Inside). She is also developing her first feature documentary as Director, a piece on La Lupe. She resides between Bedford-Stuyvesant, Brooklyn, New York and Vedado in Havana.
Contact
For inquiries, please contact fiscalsponsorship@filmindependent.org.