The Bears on Pine Ridge

A story about perseverance and hope, honoring life against insurmountable odds.
Film Independent's Fiscal Sponsorship program opens the door to nonprofit funding for independent filmmakers and media artists. Donate today and help bring The Bears on Pine Ridge to life.
Logline
A respected female elder boldly leads the Oglala Lakota's shorthanded suicide prevention unit, during a mental health State-of-Emergency crisis. In an effort to spread hope and awareness, throughout the community and beyond, she recruits several young suicide-survivors for a unique and empowering theatrical group.
Synopsis
The Bears on Pine Ridge is a visually cinematic POV feature length documentary project, hoping to open up a crucial conversation about suicide in indigenous communities. The project began 5 years ago on the Pine Ridge Indian Reservation, during a declared State-of-Emergency for suicides. Viewers are given unprecedented access to the leaders in prevention on the Pine Ridge Reservation, as the Oglala Lakota Sioux Tribe is devastated by a shocking youth mental health crisis. With little to no assistance from the Federal Government, these residents sacrifice their own health to tend to the many needs in the community.
Though the film covers a very critical issue happening in Native communities, The Bears on Pine Ridge is ultimately a story of hope and resilience, detailing the perseverance of the residents who have put this crisis on their backs. "Tiny" DeCory, a highly respected and life-saving female Lakota elder, is a charismatic and fearless leader who is largely considered the "voice" on the issue. The film follows Tiny closely as she answers the many needs on the reservation, collaborating with fellow life-savers, counseling youth, holding community discussions, and speaking publicly about the need to bring awareness. The film also shines a light on an inspirational youth project. In an effort to empower young suicide-survivors, Tiny creates a platform for struggling youth to voice themselves through a youth performance project, called The BEAR Program.
The BEAR Program is a one-of-a-kind empowerment project, where a resilient group of young suicide-survivors (most still struggling with depression, self-harm, or PTSD) band together to perform truly dynamic skits for their community. Dressed in big colorful animal costumes, most tattered with rips and tears, the group dances energetically to upbeat pop music, performing uplifting comedic sketches for the community. These performances help lift spirits during the crisis, while empowering the survivors in costume. Afterward, the "Bears" remove their outfits to open up to the community, speaking courageously to young audiences about their own personal struggles with suicide ideations. Through the Bear Program, these resilient youth find their strength, courageously speaking out to bring awareness, while bringing joy and hope to other youth in the community.
The Bears on Pine Ridge began production in 2015, mostly through volunteered efforts. The filmmakers put together the multiple award-winning short documentary (of the same title) in 2021, which caught the attention of Native-owned Vision Maker Media (Executive Producer). VMM, in collaboration with the Corporation of Public Broadcasting, will help to bring the The Bears on Pine Ridge to Public Television in 2022.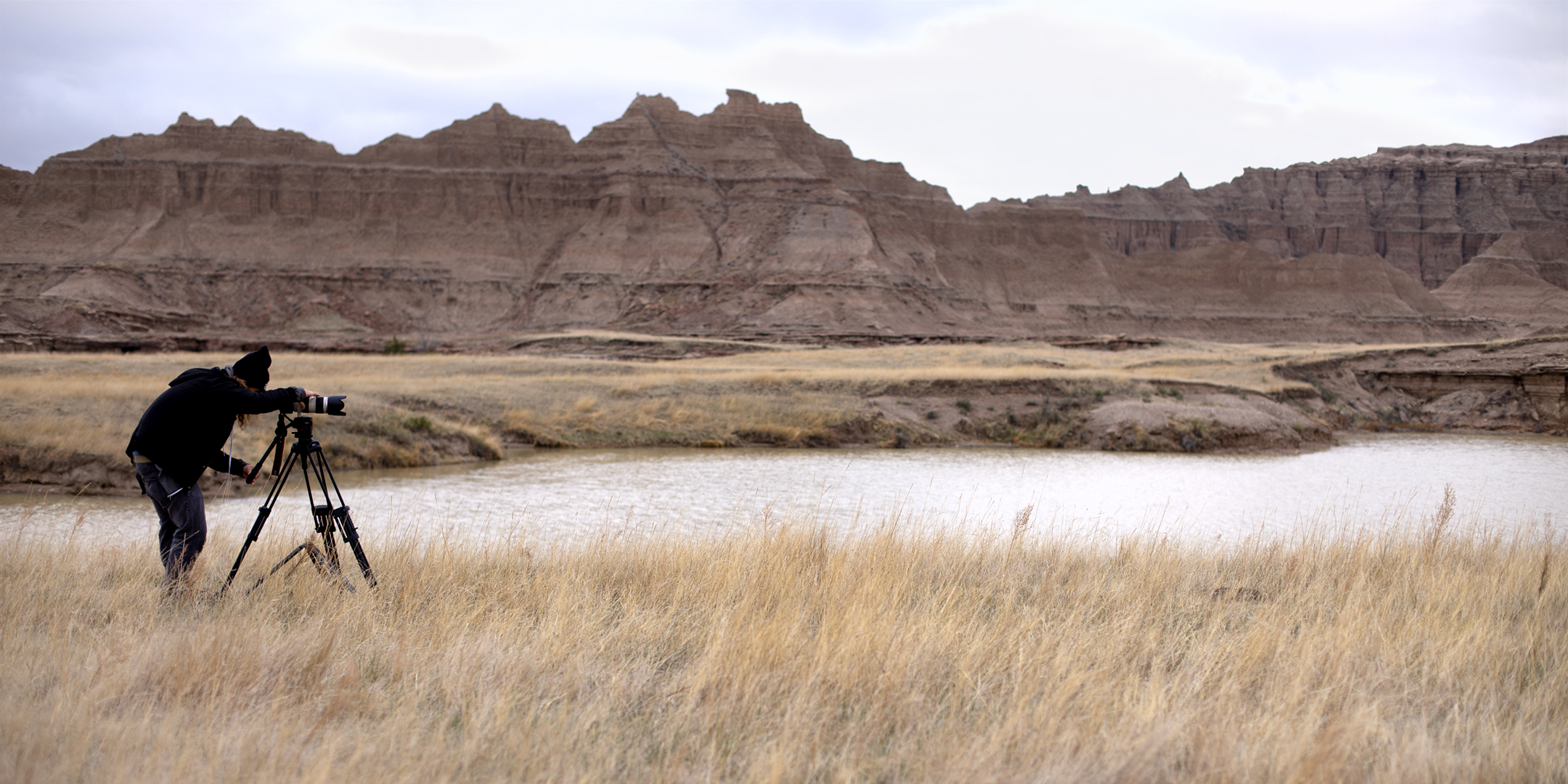 Meet the Filmmakers
Noel Bass — Director/Producer
Noel Bass is a Latino American artist, son of an immigrant with Mexican-Indigenous roots. Noel spent 15 years in Los Angeles as a professional photographer before moving to the midwest, where he began filming his award winning debut short documentary, The Bears on Pine Ridge (short). The filmmaker has since been funded by Vision Maker Media and The Corporation for Public Broadcasting to expand The Bears on Pine Ridge into this feature length film. Noel's journey into filmmaking began after experiencing his own struggles with depression, which led him to begin learning and volunteering on the Pine Ridge Reservation during a Lakota youth mental health crisis, eventually documenting the first responders and prevention leaders on the reservation from 2015-2020 (during a declared Suicide State of Emergency). Noel formed strong familial relationships with the leaders on the suicide crisis and has created an intimate and unique documentary that showcases the bravery and perseverance of the Lakota residents.
Sonny Skyhawk — Executive Producer
Producer, Sonny Skyhawk (Sicangu Lakota) grew up on the Rosebud Reservation in South Dakota near Pine Ridge, which shares many of the same struggles in regards to poverty, unemployment, substance abuse addictions and suicide rates. Sonny moved to Los Angeles as a young man, having made a career in Hollywood for 40 years, most recognized for his acting roles during the western era. Since then, Sonny has been a strong advocate for people of color and equality in Hollywood, through his organization American Indians in Film and Television. Sonny is a member of the prestigious Academy of Motion Pictures Arts and Sciences.
Contact
For inquiries, please contact fiscalsponsorship@filmindependent.org.