The Golden Cage

Project type: Fiction Short
Project status: Production
Director/Writer: Francisco Lopez
Producer/Writer: Mitchka Saberi
Producer: Gareth Kelly
Co-Producer: Joey Szalkiewicz
Director of Photography: Alex Gorman
Sound Mixer: Adam Cox

Email: goldencagefilm@gmail.com
Website: goldencagefilm.com
Help independent filmmakers tell their stories.
Make a donation to The Golden Cage today.
Film Independent's Fiscal Sponsorship program opens the door to nonprofit funding for independent filmmakers and media artists. Donate today and help bring The Golden Cage to life.
Logline
A mother and son drive towards opposite sides of the Mexico-US border wall to reunite after decades apart.
Synopsis
Santiago lives with his family in California after emigrating from Mexico many years ago. One day, he gets in his car and starts to make a trip South- his destination unclear. As an undocumented immigrant, the drive can be risky and we watch Santiago as he nervously navigates the journey. At the same time, Elena, an older woman living in Mexico, begins to pack her things for a journey North, embarking on a long bus ride to Tijuana. Santiago and Elena, mother and son, reunite at the beach on opposite sides of the Mexico-US border where the wall stretches out into the ocean to share an afternoon together before each returns to their separate lives in their respective countries.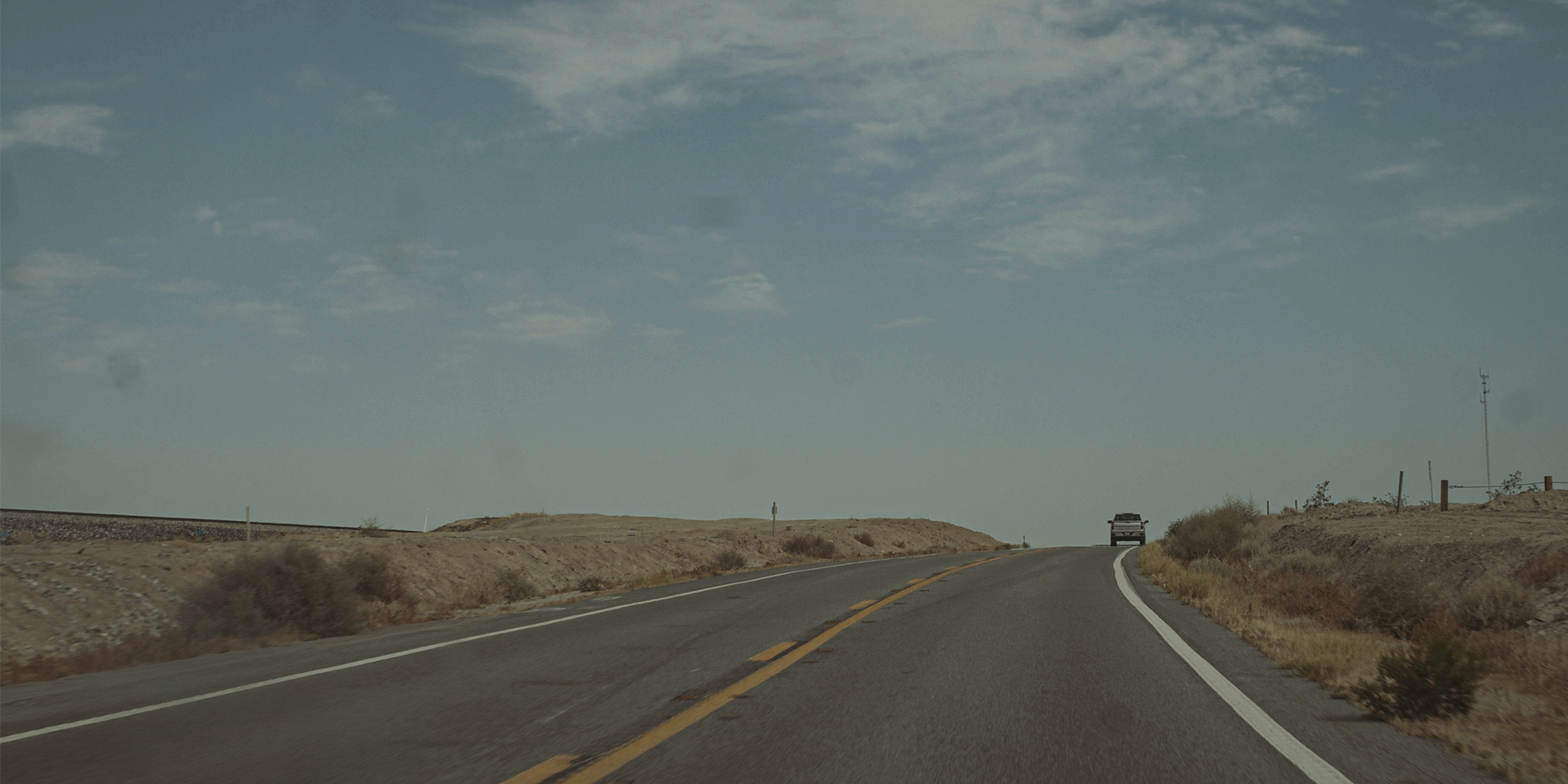 Meet the Filmmakers
Francisco Lopez — Director/Writer
Francisco is a recent UC Santa Barbara film graduate. In his time at university, he served as head editor for numerous projects, several of which played at festivals. He also works as a freelance editor, and has done promotional videos for several startups.
Mitchka Saberi — Producer/Writer
Mitchka is a recent UC Santa Barbara film graduate who spent her time at university producing and assistant directing several projects, including Mother of Chernobyl, which was selected to play at several festivals around the country and worldwide. Mitchka won several awards for the film, including Best Student Film at Swindon Independent Film Festival and the Hollywood Filmmaker Awards.
Gareth Kelly — Producer
Gareth Kelly, himself a former undocumented immigrant, is a film industry professional from the UK who currently operates in California. Kelly's career in Journalism began during the historically chaotic coverage of the 2016 Presidential election in Florida working for a variety of regional, national, and international news organizations. He would return to California and take a position with Chicago Pacific Entertainment, the production company of director Andrew Davis (The Fugitive). Kelly was an Associate Producer on CPE's critically acclaimed documentary, Mentors – Tony & Santi. Kelly has focused on forging professional relationships with industry colleagues as well as writing and developing projects of his own.
Joey Szalkiewicz — Co-Producer
Joey is a recent UC Santa Barbara graduate with a degree in Economics and in Film/Media Studies. A strong passion for both film and the outdoors has led him to work in some of the world's most remote locations including on the summit of Denali, from a RIB Boat in the Arctic Circle, and within a submerged cage at Guadalupe Island off the coast of Mexico.
Alex Gorman — Director of Photography
Alex is a cinematographer and camera operator who recently graduated from UC Santa Barbara. During his time at school, he was the cinematographer for numerous projects in the department, one of which won him Best Cinematography at the 28th Reel Loud Film Festival.
Adam Cox — Sound Mixer
Adam is a UCSB Alumni and audio magician who has done sound design and mixing for several documentaries and narrative projects. Adam's post-grad work includes projects for Magnolia Pictures and Apple, with eyes on future productions.
Contact
For inquiries, please contact fiscalsponsorship@filmindependent.org.