The Lore of Alice

Film Independent's Fiscal Sponsorship program opens the door to nonprofit funding for independent filmmakers and media artists. Donate today and help bring The Lore of Alice to life.
Logline
This is a film about a witch pretending to be a babysitter.
Synopsis
Our story begins in a quiet, suburban neighborhood with Jahna and Frank hiring Alice, an adorned babysitter, last minute. While the children, Rachel, Josh, and the newborn Denise are left in her care, Alice entertains them with games, extra cheesy mac n cheese, and bestows her favorite activity of the night: Reading a bedtime story. But as the evening unfolds Jahna and Frank soon realize that this sitter is not who she claimed to be.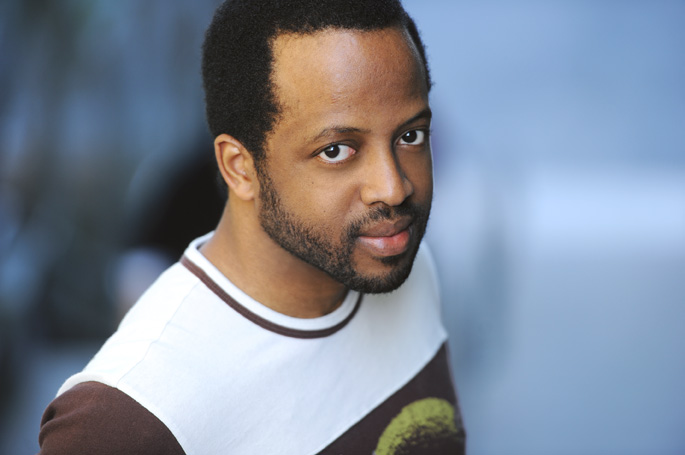 Meet the Filmmakers
Donaldo Prescod – Writer/Director
Donaldo Prescod is an award-winning filmmaker from Boston, Mass. After receiving his BA in Cinema at SFSU he moved to New York to earn an MA in Acting at The New School for Drama. As an actor Donaldo has appeared in: Angels in America, Lend Me a Tenor, The New York premiere of The Recommendation (Craig Noel Award, Best New Play, 2014 Ovation Best Play) by Jonathan Caren, The Wundelsteipen by Nick Jones, True Bible Tales by Rob Askins, Patrick's Story and The End: When God Gave Up by Golden Globe winner Kyle Bradstreet, Richard III, Burn This, and Dylan directed by Liz Carlson, and The Feast by Cory Finley, directed by Courtney Ulrich. As a writer Donaldo has written numerous plays for the late night episodic #serials@theflea including The 1's and 2's, now a full length which had its NY premiere at The Tank, and 2014 semifinalist for the Eugene O'Neill center's National Playwright Conference. His film Black People Are Dangerous won Best Narrative Short at the Urban Film Festival and the Honorable Mention Award at the 10th Annual Bushwick Film Festival.
Rebecca Hamm – Producer
Rebecca Hamm is an award-winning producer who creates content across an array of entertainment platforms. In 2018, Rebecca received an Emmy nomination, Parents Choice Award, and Communicator Award for her producing/directing work on Storyline Online, a program that promotes global literacy. In 2017, Rebecca won a Cilo for her documentary, Beauty Re-defined, which explored the falsification of beauty in advertising. In 2016, she produced and sold the dark Christmas comedy feature film, Uncle Nick, starring Brian Posen and Paget Brewster. Rebecca has produced branded content for clients such as AT&T, Radio Flyer, TLC, HBO, Mary Kay and a host of fashion brands. Rebecca is focused on creating compelling content that supports women, children and under-served communities. Her father is double amputee who earned a purple heart for his services in Vietnam.
Contact
For inquiries, please contact fiscalsponsorship@filmindependent.org.