Film Independent at LACMA
About

A year-round weekly film series offering unique cinematic experiences for the Los Angeles creative community and general public
The program presents classic and contemporary narrative and documentary films, the acclaimed Live Read series directed by Jason Reitman and in-depth conversations with today's most visionary artists.
All films are screened digitally, unless otherwise noted.
Information & Policies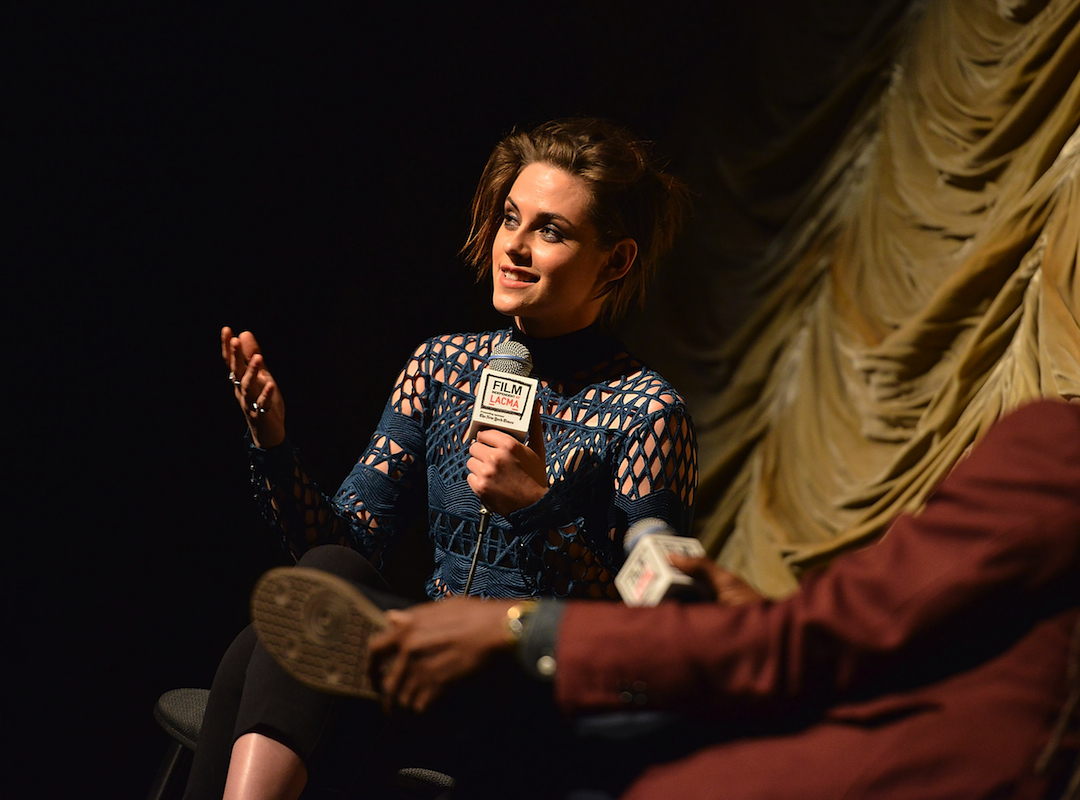 A detailed outline of Film Independent at LACMA series policies, procedures and guidelines can be found here.
Location: Film Independent at LACMA events are held at the Leo S. Bing Theater at LACMA, located at 5905 Wilshire Blvd.
Member Ticketing: Film Independent, LACMA Film Club, and NYT Film Club members have the opportunity to purchase tickets before the general public. They also receive discounted tickets and access to
exclusive preview screenings.
LACMA Ticket Office: 323 857 6010 or [email protected]
Eventbrite Ticket Registration

All ticketing for Film Independent at LACMA events is processed through Eventbrite.com. Here's how to register for tickets through Eventbrite:
Step 1: Visit the Film Independent at LACMA home page to view the event lineup. Click "Get Tickets" on your desired event page. You will be automatically directed to Eventbrite registration.
Step 2: Select ticket quantity and proceed with registration.
At this time, you will have the option to create a login to save your details for future registration.
Step 3: Complete the single event registration.
Step 4: A confirmation webpage will appear, with links to more Film Independent at LACMA events listed on the right-hand side of the screen. Click on the event links to register for additional events.
Step 5: If you created a new account during the registration process, you will receive an email confirmation requiring you to verify your new account. You must click on the link in this email to verify your account. This will allow you to register for additional events without having to reenter your information.
For technical questions about using Eventbrite during the registration process, contact Eventbrite customer service: 1 888 810 2063.
Note: If an Eventbrite ticket quantity is listed as "pending," an at-capacity ticket is in another customer's basket. If that customer does not complete their transaction within the time limit, or chooses to cancel, the ticket will be released.
Pricing

Live Read:
Jason Reitman's acclaimed series of canonical film script readings. Cast members including Sharon Stone, Jason Bateman, Amy Poehler, Joseph Gordon-Levitt, Keegan Michael Key and Jordan Peele have starred in script readings of Boogie Nights, Tootsie, Raising Arizona, American Pie, Pulp Fiction, The Graduate and Groundhog Day.
$25 for Film Independent, LACMA Film Club and NYT Film Club Members
$35 for LACMA members, students and seniors
$50 for the general public
Live Read Series Pass:
A limited number of Live Read Series Passes are available each September, allowing access to all six Live Reads of the upcoming season. One Live Read is held per month in October, November, January, February, March and April (Live Read is dark in December).
Each pass includes:
One ticket to all six upcoming Live Reads at LACMA
Priority check-in and entrance into the Bing Theater
One (1) limited edition poster for each Live Read
$350 per pass | Limit two per individual (not two per applicable membership)
Free Screenings:
Last season, 37 free screenings were showcased at LACMA, including The Skeleton Twins, The Judge, Gracepoint, Whiplash, The Case Against 8, Birdman, Big Eyes, A Most Violent Year, The LEGO Movie, Mommy, Kroll Show, Jane The Virgin, Kingsman: The Secret Service, American Crime, While We're Young, Going Clear: Scientology and the Prison of Belief, Mad Men, Clouds of Sils Maria, Iris, Welcome To Me, Bessie, Me and Earl and The Dying Girl, What Happened, Miss Simone?, Cartel Land, The Brink and Blunt Talk.
Film Independent Members must be in active standing in order to attend Free Screenings; most Free Screenings are reserved especially for our Members.
An Evening With...:
These special evenings include an extended conversation with curator Elvis Mitchell and a special guest, as well as a screening. Last year, Richard Linklater joined Mitchell onstage to discuss his life and career. The creators and cast of Hannibal and Brooklyn Nine-Nine also participated in long-form Q&As with Mitchell.
$15 for Film Independent, LACMA Film Club and NYT Film Club Members
$20 for LACMA members, students and seniors
$25 for the general public
Classic and Contemporary Screenings:
Several screenings take place each month that include Q&As with filmmaker(s), cast and crew (schedule permitting).
$5 for Film Independent, LACMA Film Club and NYT Film Club Members
$7 for LACMA members, students and seniors
$10 for the general public
Post-Screening Receptions:
Receptions with complimentary wine and cheese will continue to follow select screenings and events throughout the year, offering the opportunity for the Los Angeles creative community to come together in a social setting.
Member Pre-Sale:
Film Independent Members can purchase tickets one week in advance of the general public. Many screenings sell out during the Member pre-sale window.