10 Indies We Love About Fresh Starts & New Beginnings
In addition to our monthly "Don't Miss Indies" blog where we try and keep our readers in the loop about cool new films that are in theaters and on VOD, we thought it would be fun to take a trip down memory lane and recall some of our favorite indie flicks from the past.
Since the start of a new year puts most of us in a place of making resolutions, big life changes or moving in a new direction, we've dedicated January to movies about starting over. Since we love strong female characters, they also all happen to women in the lead role. Here are 10 Indie (and indie-adjacent) Films we love about making strides toward a better life.
---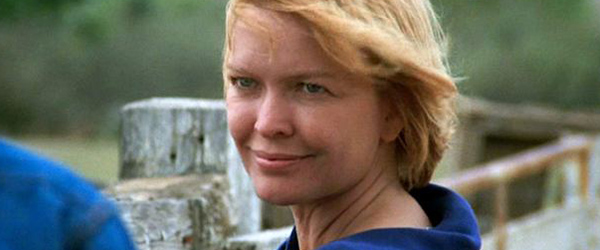 Alice Doesn't Live Here Anymore (1974)
Director: Martin Scorsese
Stars: Ellen Burstyn, Kris Kristofferson, Diane Ladd
Where You Can Watch: Amazon, Vudu, iTunes
Why We Love It: This is the quintessential cinematic example of our theme this month. The poster for Scorsese's acclaimed drama even reads, "a movie for everyone who has ever dreamed of a second chance." In the film that won her an Oscar for Best Actress, Ellen Burstyn stars as a woman who decides to pack up her life in New Mexico and hit the road back toward her California hometown after her husband suddenly dies. We love movies with strong female lead characters who aren't one dimensional, and Alice has so many beautiful layers. She's a widow, a mother, a daughter and a singer determined to make it home to the last place she was ever truly happy. After the unexpected occurs, Alice will soon learn that second chances exist, and that when one door closes another one opens.
---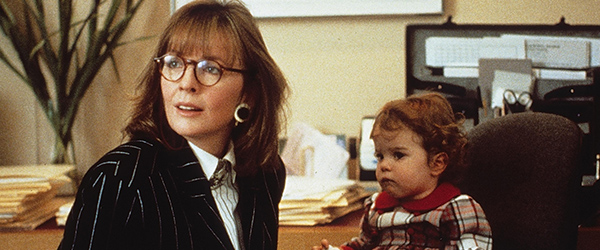 Baby Boom (1987)
Director: Charles Shyer
Stars: Diane Keaton, Sam Shephard
Where You Can Watch: Amazon, Vudu, iTunes
Why We Love It: Diane Keaton had already proven herself as one of Hollywood's most charming leading ladies before this 80's comedy came along, but there was something special about her headlining this film. Keaton's character J.C. is very independent and successful, but also super uptight and coldhearted. Her life takes a 180-degree turn once she's informed of an inheritance after the death of a distant relative. Thinking she's come into some money, J.C. is in disbelief with the news that she is now the legal guardian of her dead relative's baby. Unprepared for motherhood and obsessed with her career, Keaton's character undergoes some major changes as she becomes more attached to the precious child and starts to realize a more quiet life may be in the making. Anyone want some applesauce now?
---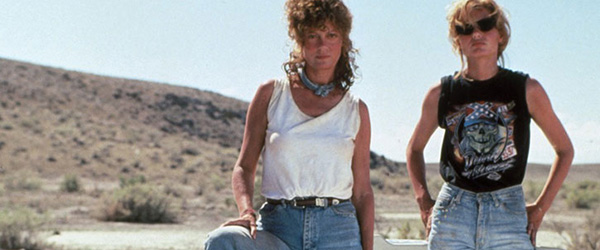 Thelma & Louise (1991)
Director: Ridley Scott
Stars: Susan Sarandon, Geena Davis
Where You Can Watch: Amazon, iTunes, HBO Now
Why We Love It: Fed up with day-to-day monotony and the men in their lives, Thelma and Louise decide to hit the road in a '66 Thunderbird and have a little fun. What starts as a gal-pal adventure for a good time quickly turns sour. Louise kills a man in self defense after she finds him raping Thelma and next thing they know the gun-slingin' duo are bandits on the run. Okay, so Thelma & Louise's fresh start and new beginning didn't really end that well for them, but it was their fearlessness and brazen efforts to emancipate themselves from their lives that makes them heroes (or at least anti-heroes.) Perfectly cast, Susan Sarandon and Geena Davis each received Academy Award nominations for Best Actress and Callie Khouri won the Oscar for her unforgettable original screenplay.
---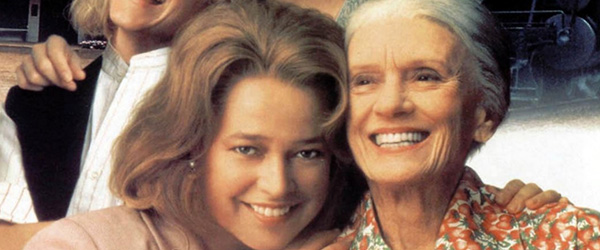 Fried Green Tomatoes (1991)
Director: Jon Avnet
Stars: Kathy Bates, Jessica Tandy, Mary Stuart Masterson, Mary Louise Parker
Where You Can Watch: Amazon, iTunes, Vudu, Google Play
Why We Love It: Based on the beloved novel by Fannie Flagg, this moving drama spanned generations and told the story of four exceptionally tough women who stood up for what they believed in and fought to live more fulfilling lives. Kathy Bates is hilarious as the menopausal and overweight Evelyn Couch, a woman stuck in a bland marriage that embarks on a personal journey of self-improvement after meeting Ninny (Jessica Tandy) and hearing the inspirational story of two badass best friends. Ninny's story about Ruth, Idgie and the Whistlestop Café is filled with life-affirming moments and tears of joy. The four women (perfectly portrayed by some of our finest actors) each exemplify characters that embark on courageous journeys, often starting fresh for a second or third time as they consistently strive toward living a fulfilling life. Together their interconnecting stories prove how powerful friendship can be and that the "secrets in the sauce."
---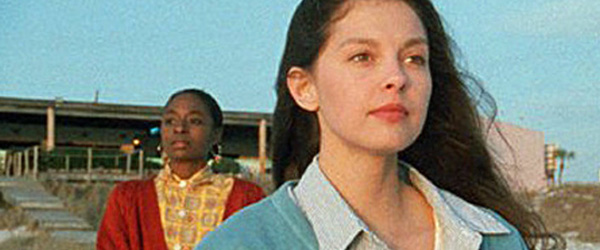 Ruby in Paradise (1993)
Director: Victor Nunez
Stars: Ashley Judd
Where You Can Watch: DVD
Why We Love It: This low-budget indie was a quiet, simple drama but it managed to make a big impact on the indie film world of the early '90s, mainly due to Ashley Judd's breakthrough performance as Ruby, a young woman with a mysterious past who relocates from Tennessee to Florida in hopes of getting a fresh start some place where nobody knows her. The character study follows Ruby on her journey of self discovery as she starts a new job, dates different men, recalls her past and builds her future. It was nominated for Best Feature and five other Film Independent Spirit Awards in 1994, including Best Female Lead, which Judd won.
---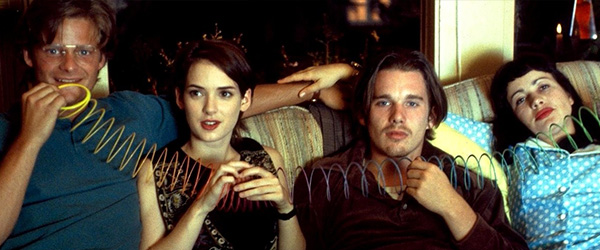 Reality Bites (1994)
Director: Ben Stiller
Stars: Winona Ryder, Ethan Hawke, Janeane Garofalo, Ben Stiller
Where You Can Watch: Amazon, Vudu
Why We Love It: Most of us can relate to the tidal wave of anxiety that comes along when you've graduated college and the uncertainty of your future is all at stake. This unavoidable new beginning is forced upon valedictorian Lelaina Pierce (Ryder) at the start of Ben Stiller's directorial debut. Lelaina and her other Gen-X buddies smoke cigarettes, have philosophical conversations, ponder their existence and worry about the future. On top of facing the challenges that come with post-grad job hunts and harsh parental expectations, Ryder's character is also thrust into the fresh start of a relationship with Ben Stiller, all while still dating Ethan Hawke. The cast rules, the screenplay is smart and the soundtrack is timeless.
---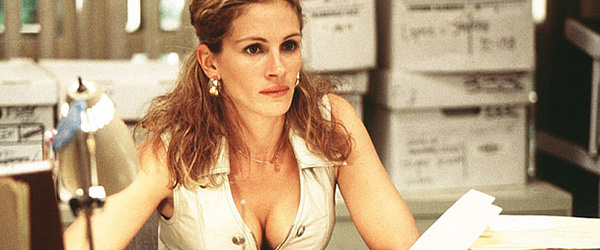 Erin Brockovich (2000)
Director: Steven Soderbergh
Stars: Julia Roberts, Aaron Eckhart, Albert Finney
Where You Can Watch: Amazon, iTunes, Vudu, Google Play
Why We Love It: In the stand-up-and-cheer film that earned her an Oscar for Best Actress, Julia Roberts stars as the unstoppable Erin Brockovich. Roberts shined in this role of a lifetime, based on the titular real-life crusader and her unbelievable true story. Brockovich was a single mother, down on her luck, trying to earn a living and feed three children when she forced her way into a job at her lawyer's office. While she didn't have a law degree, Erin certainly had the life experience and street smarts necessary to ensure this new beginning wouldn't leave her broke and struggling like she had been all of her life. What starts as an attempt to earn a paycheck becomes an extraordinary quest against a multi-billion dollar corporation. Aside from what she accomplished or how many people's lives were changed because of her, Erin's story is one that proves it's never too late to start fresh and work toward a better life.
---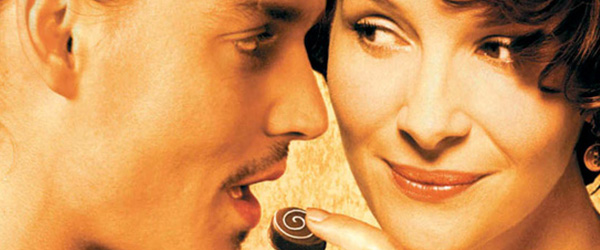 Chocolat (2000)
Director: Lasse Hallström
Stars: Juilette Binoche, Johnny Depp, Judi Dench
Where You Can Watch: Amazon, iTunes, Vudu, Google Play
Why We Love It: Lasse Hallström's delectable romantic comedy was a dark horse of sorts and unexpected Oscar nominee for Best Picture. Juliette Binoche stars as a beautiful single mother who is craving a fresh start. She decides to move to a small town in France with her young daughter and causes a stir when she opens up a chocolate shop across from the church. The religious townspeople are left with a poor taste in their mouths after discovering she keeps her shop open on Sundays, but before long the delicious deserts, open arms, wise advice and warm heart of Binoche's character creates a ripple effect amongst the people of the town who have all been set in their stagnant ways for far too long. Passions are awakened, lives are forever changed and new relationships brew in this charming, delightful dramedy.
---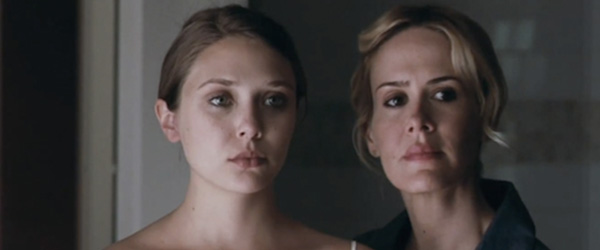 Martha Marcy May Marlene (2011)
Director: Sean Durkin
Stars: Elizabeth Olsen, Sarah Paulson, John Hawkes
Where You Can Watch: Amazon, iTunes, Vudu, Google Play
Why We Love It: In Sean Durkin's feature film debut, a young woman escapes the dangerous cult she's been living with for two years. It's a new beginning for Martha, and for Mary Kate and Ashley Olsen's younger sister Elizabeth, who plays her. Delivering an acclaimed, breakthrough performance, Olsen's Martha (or Marcy May or Marlene) is having trouble adjusting to life outside the cult but is making a solid effort in-between awkward interactions with her sister and brother-in-law. Unfortunately, she's having trouble differentiating reality from her dreams, and is incapable of being free from the haunting memories of her cult life. Paranoia quickly spoils Martha's attempt at a fresh start, though her fears of cult members trying to track her down may not be delusional after all. It may be another example that explores the darker side of this month's theme, but who says a fresh start guarantees a happy ending?
---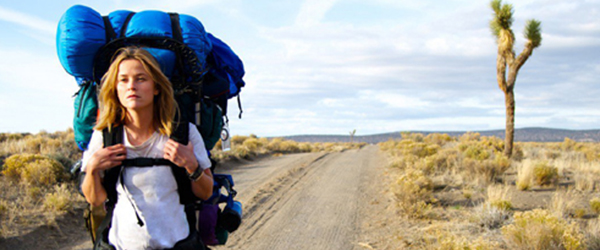 Wild (2014)
Director: Jean-Marc Valleé
Stars: Reese Witherspoon, Laura Dern
Where You Can Watch: DVD/VOD
Why We Love It: The big screen adaptation of Cheryl Strayed's New York Times Bestselling memoir is still fresh in our minds from last year. Reese Witherspoon earned another Best Actress Oscar nomination for her portrayal of Strayed, an intelligent, ambitious, happy young woman whose life falls apart after her mother dies at a very young age. Strayed leaves a happy marriage and promising future behind, trading it for four years of addiction to heroin and sex with random strangers. The book and film follow her on the journey back to becoming the kind woman her mother would've been proud of, hiking over three thousand miles up the Pacific Crest Trail alone over the course of several weeks. It's a heartbreaking, refreshingly honest portrait of how flawed we are as humans and Strayed is living proof that it is never too late for a fresh start.
To subscribe to Film Independent's YouTube channel, click here. To learn how to become a Member of Film Independent, click here.
Chris Lombardi / Film Independent Blogger