The Must-List: Eleven Authentic and Riveting Military Films in Honor of Veterans Day
This Veterans Day, we're celebrating the importance of Veterans as storytellers. Film Independent is inviting 100 U.S. Military Veteran (working or aspiring) filmmakers or actors in the entertainment industry to receive a Film Independent Membership, for a contribution of just $1.00!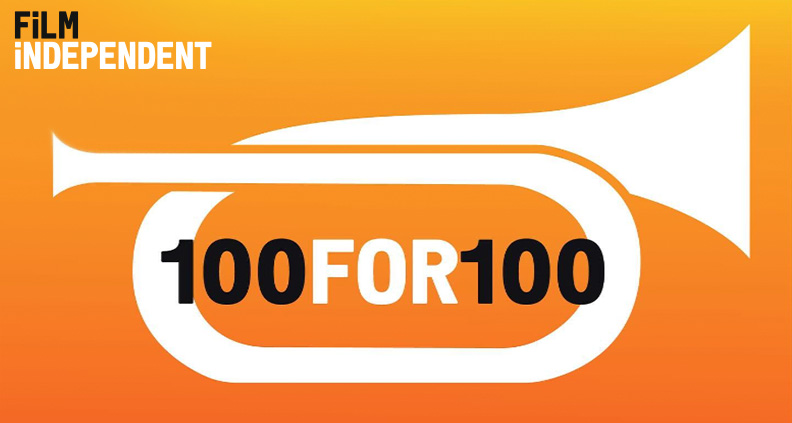 Veterans Day is a federal public holiday that always falls on the 11th of November – but why is that? The day's origins date back to World War I. At 11:00 am Paris local time on November 11, 1918, the Armistice of Compiègne was signed to officially end WWI. In honor of this special day, we've curated 10 films (and one limited series!) that embody the values and spirit of the service members across all five branches: the Air Force, Army, Coast Guard, Marine Corps and Navy.
PATTON (1970)
Branch: U.S. Army
Director: Franklin J. Schaffner
Cast: George C. Scott, Karl Malden, Stephen Young, Michael Strong, Carey Loftin
Where to Watch: VOD rental, all platforms
Why We Love It: Winner of seven Academy Awards including Best Picture, Best Original Screenplay (for scribes Francis Ford Coppola and Edmund H. North), and Best Actor (for actor George C. Scott), this critical darling and box office success from 20th Century Fox is universally regarded as a time-honored gem in the combat biopic genre. The epic war drama is based on two biographies/memoirs: General Omar Bradley's 1951 autobiography A Soldier's Story and Patton's 1963 biography by Ladislas Farago–Patton: Ordeal and Triumph. The bold and bloody battlefield drama famously opens with a six-minute monologue where the General addresses his soldiers before the final push into Germany-occupied France during WWII, with the colossal American flag behind him filling the 70-mm screen. Clocking in at 172 minutes (screenings of the film often include an intermission), the feature that won Coppola his first Oscar begins with the North Africa campaign in 1943 before we return to Patton's push through France after "D-Day." The 18-week shoot took place in 71 locations across six countries, mostly in Spain, with some portions filmed in England, Morocco and Greece.
BORN ON THE FOURTH OF JULY (1989)
Branch: U.S. Marine Corps
Director: Oliver Stone
Cast: Tom Cruise, Kyra Sedgwick, Raymond J. Barry, Jerry Levine, Frank Whaley, Willem Dafoe
Where to Watch: VOD rental, all platforms
Why We Love It: "Let every nation know, we shall pay any price, bear any burden, support any friend, oppose any foe, to assure the survival and the success of liberty ….. Ask not what your country can do for you, ask what you can do for your country." These words from President John F. Kennedy would forever change the trajectory of Ron Kovic's life. A few years after hearing those very words, 18-year-old Kovic (Tom Cruise, in a stunning performance that would earn him his first Oscar nomination) enlists in the Marine Corps and is soon sent to South Vietnam in December 1965. Then, three years later, he volunteers – yes, you read that right, volunteers – for a second tour of duty to Vietnam, where he is later wounded in action, paralyzing him from the waist down. Once he returns home Stateside, not only does he have to contend with the ramifications from his injuries, the venomous hostility he receives from the anti-war movement is also deeply hurtful. Fellow IRL Vietnam War veteran and 1989 Spirit Awards winner for the gritty war drama Platoon, writer-director Oliver Stone, adapted the screenplay from Kovic's 1976 autobiography by the same title.
RESCUE DAWN (2006)
Branch: U.S. Navy
Director: Werner Herzog
Cast: Christian Bale, Steve Zahn, Jeremy Davies, Pat Healy
Where to Watch: Kanopy
Why We Love It: Spirit Awards nominee for two documentaries–Encounters at the End of the World and Grizzly Man–writer-director Herzog adapted this war drama from his own 1997 documentary feature, Little Dieter Needs to Fly. Based on the true story of German-born U.S. Navy aviator Lt. Dieter Dengler (a hauntingly transcendent portrayal by Bale, Robert Altman Award winner for I'm Not There), the Vietnam War drama follows the charismatic pilot's harrowing tale of survival after being shot down in Laos while on an interdiction mission in North Vietnam. After six months of being tortured in the Pathet Lao prison camp, he becomes only the second captured U.S. airman to escape enemy captivity–along with six other fellow prisoners–after 23 days on the run. To accommodate the 44-day shooting schedule in Thailand, the film was shot in reverse order so that Bale and the other actors portraying the POWs were able to fully regain weight during the course of principal photography.
THE TILLMAN STORY (2010)
Branch: U.S. Army
Director: Amir Bar-Lev
Where to Watch: Fubo, Vudu, Tubi
Why We Love It: Illuminated by insightful comments from his family and fellow soldiers, and through home videos and archival footage, director Bar-Lev's documentary sheds light on the football hero turned national symbol for patriotism. A defensive back with the Arizona Cardinals in 2002, Pat Tillman turns down multimillion-dollar contracts to serve his country when he joins the U.S. Army Rangers in the early days of post-9/11 elevated patriotic fervor. Two years later, he is killed in action in Afghanistan, first reportedly after saving his fellow soldiers from the Taliban, but later, it is revealed that he might have been caught up in a friendly fire incident. In the months that follow, Tillman's mother Dannie would begin a long journey– including sifting through 3,000 pages of redacted government documents–to unearth the true circumstances of her son's death. Nominated for the Grand Jury Prize at Sundance, the film is narrated by Spirit Awards nominee for Inherent Vice, Josh Brolin.
RESTREPO (2010)
Branch: U.S. Army
Director: Tim Hetherington, Sebastian Junger
Where to Watch: Apple TV+ (rental)
Why We Love It: Dubbed "The Valley of Death," Afghanistan's Korengal Valley–once thought to be a key strategic position along the Taliban's transport route–had been occupied by American military forces in one form or another ever since "Operation Red Wings" (see below on Lone Survivor). So named after a medic killed in the same area in 2007 – PFC Juan S. Restrepo–Restrepo was the outpost where wave after wave of 15-20 American soldiers were sent from 2006 and 2010. Best Documentary nominee in the 2011 Spirit Awards, this intense doc was directed by the late British war photographer Tim Hetherington and American journalist Sebastian Junger, who were embedded with the Army's 173rd Airborne Brigade Combat Team between 2007 and 2008. During a June 2005 op in the notoriously desolate, jagged, and unforgiving terrain, 19 Navy SEALs were killed in what would become the deadliest single mission in recent special ops history. Even before that day, the men faced heavy artillery fire from the Taliban on a daily basis. Captain Kearney, the 27-year-old commanding officer of Battle Company, recalled 13 firefights in a 24-hour period. As Staff Sergeant Joshua McDonaugh shared: "There's no research on how to treat us. They haven't had to deal with guys like us since WWII and Vietnam, guys who are coming back from 51 deployments with as much fighting as we went through." In April 2010, after almost 50 soldiers had given the ultimate sacrifice, the U.S. Army withdrew from the outpost.
LONE SURVIVOR (2013)
Branch: U.S. Navy
Director: Peter Berg
Cast: Mark Wahlberg, Taylor Kitsch, Emile Hirsch, Ben Foster, Eric Bana
Where to Watch: Rental, all platforms
Why We Love It: Nominated for two Academy Awards (for Sound Mixing and Sound Editing), Lone Survivor is an intense and painstaking reconstruction of "Operation Red Wings"–a doomed mission that claimed the lives of 19 U.S. Navy SEALs in Afghanistan in June 2005 (see Restrepo, above). The realism and authenticity that permeates the film is no accident. Before writing the screenplay based on Petty Officer Marcus Luttrel (Ret.) and British novelist Patrick Robinson's best-selling memoir, writer-director Berg (Patriots Day, Deepwater Horizon) embedded with a team of Navy SEALs in Iraq to watch how the sailors operate in the field. In the film, the pulse-pounding combat action begins when Luttrel's four-man reconnaissance and surveillance team are dropped into the Hindu Kush in Korangal Valley to locate an Afghani militia leader allegedly responsible for killing more than 20 U.S. Marines. But the mission goes awry when they come across three goat herders. The SEALs' dilemma: do they ensure their own safety by killing the civilians, or set them free in compliance with the rules of engagement? The SEALs do the honorable thing, and what follows is a 40-minute sequence of unflinchingly ferocious combat vérité as the men are engaged by 100+ resistance fighters with RPGs, AK-47s, mortars, and machine guns. As Spirit Awards alum Ben Foster's Matt "Axe" Axelson quips: "You can die for your country, but I'm gonna live for mine."
GOOD KILL (2014)
Branch: U.S. Air Force
Director: Andrew Niccol
Cast: Ethan Hawke, Bruce Greenwood, Zoë Kravitz, Jake Abel, January Jones
Where to Watch: Tubi, Kanopy, Pluto TV, Plex
Why We Love It: The director of refreshingly thought-provoking sci-fi thrillers such as Gattaca and In Time, Niccol's drone warfare morality drama centers on Major Thomas Egan (2019 Spirit Awards winner for First Reformed, Hawke), a former F-16 Falcon pilot. A veteran of six tours with 3,000 flight hours on sorties over war zones, he now sits on base all day killing the enemy with MQ-9 Reaper drones – more widely known as UAVs (unmanned aerial vehicles). But he soon grows disillusioned with his job and begins to question his role in the Air Force: "I am a pilot, and I'm not flying. I don't know what it is that I am doing, but it's not flying." As some of his missions and orders grow more morally ambiguous, he finds himself at a crossroads. When at home with his wife Molly (Mad Men's January Jones), he grows even quieter and retreats into alcohol, further splintering the cracks of his already fragile marriage.
AMERICAN SNIPER (2014)
Branch: U.S. Navy
Director: Clint Eastwood
Cast: Bradley Cooper, Sienna Miller, Luke Grimes, Jake McDorman, Cory Hardrict
Where to Watch: Max
Why We Love It: Bringing the storied career of one of the most lethal snipers in American military history to the big screen, prolific director Clint Eastwood (Mystic River, Million Dollar Baby) entrusted the adaptation of Chief Petty Officer Chris Kyle's memoir to screenwriter Jason Hall (Thank You for Your Service, Paranoia). The biographical war drama follows the Navy SEAL marksman Kyle (an exquisite portrayal by Spirit Awards nominee Cooper) from when he is first inspired to enlist in the Navy–after the 1998 U.S. embassy bombings in Tanzania and Kenya – to his arduous experience in the SEAL BUD/S training, and later, meeting his future wife Taya (Spirit Awards nominee Miller). With 255 kills across four tours of duty during the Iraq War–160 of which were confirmed kills according to the Department of Defense–Kyle was awarded the Silver Star, four Bronze Star Medals, and many other commendations. What drove the filmmakers to maximize authenticity on screen and remain true to Kyle's journey? Two days after Hall turned in the finished script, Kyle was killed at a gun range Stateside. Hall recalls Taya's appeal days later: "If you're gonna do this, you're gonna have to do this right, because this will be a big part of how my children remember their father."
HACKSAW RIDGE (2016)
Branch: U.S. Army
Director: Mel Gibson
Cast: Andrew Garfield, Sam Worthington, Luke Bracey, Hugo Weaving, Rachel Griffiths, Vince Vaughn
Where to Watch: Netflix
Why We Love It: "With the world so set on tearing itself apart, it don't seem like such a bad thing to want to put a little bit of it back together," Private Desmond Doss (played by Garfield with a tender earnestness that earned him an Oscar nod) explains thusly at his court martial, where he is charged for disobeying a direct order–to carry a gun. As a faithful Seventh-day Adventist, he refuses to carry or use a firearm or weapon of any kind. As a result, he becomes the subject of harassment and ridicule within his unit, until – in his role as an Army combat medic – he single-handedly saves 75 infantrymen in the face of brutal enemy fire during the Battle of Okinawa, without firing off a single shot. His unit is ordered to ascend a 400-foot vertical cliff to secure the Maeda Escarpment ("Hacksaw Ridge"), where they suffer heavy losses. All by himself, Doss then carries and drags each wounded man to the edge of the cliff and belays each one down the cliff by rope, each time praying that he would be allowed to save one more. Based on the 2004 documentary The Conscientious Objector, the powerful real-life tale of bravery and heroism was nominated for six Oscars, with John Gilbert winning the Best Editing prize. To hear candid insights on Garfield's filmography and career thus far, check out the Film Independent Presents' An Evening With …. Andrew Garfield conversation from last year.
MEGAN LEAVEY (2017)
Branch: U.S. Marine Corps
Director: Gabriela Cowperthwaite
Cast: Kate Mara, Edie Falco, Common, and Ramón Rodríguez
Where to Watch: Starz, Hoopla, Kanopy
Why We Love It: BAFTA-nominated director Cowperthwaite's (Blackfish) biographical drama shines the light on a military sub-culture that rarely gets cinematic attention–it takes us deep into the world of the military's K-9 units. Based on IRL U.S. Marine Corporal Megan Leavey's life, Spirit Awards alum Mara portrays the titular Leavey, who is paired with a military working dog–German Shepherd "Rex"–as a military police dog handler with the 2nd Military Police Battalion, II Marine Expeditionary Force. Together, they serve deployments in Iraq, where both are injured in an IED attack in Ramadi in 2005. After both are discharged from the Corps, it takes years for her to be able to adopt Rex, after the assistance of many parties including U.S. Senator Chuck Schumer. The film was shot in Charleston, South Carolina–including scenes shot at The Citadel, The Military College of South Carolina–with some desert combat scenes shot in Spain.
THE LONG ROAD HOME (2017)
Branch: U.S. Army
Creator: Mikko Alanne
Cast: Michael Kelly, Jason Ritter, Jon Beavers, Kate Bosworth, Jeremy Sisto, and Noel Fisher
Why We Love It: Fubo, NatGeo
Why We Love It: April 4, 2004. Sadr City, Iraq. The time and place where America's military mission in Iraq was abruptly transformed from nation building to fighting a Shiite insurgency. Frequently referred to as "the safest place in Iraq" prior to this harrowing day, the Baghdad suburb of Sadr City would rob the young lives of eight soldiers from the Army's 1st Cavalry Division in a brutal two-day siege, and wound 65 more. Based on ABC Chief Global Affairs Correspondent Martha Raddatz's 2007 nonfiction book of the same title, National Geographic's pulse-pounding military action is a gritty dramatization of the attack that later came to be known as "Black Sunday." The eight-episode limited series also takes us through the raw and maddening anxiety of the men's families back home in real-time as news of the attack trickles in. The drama owes its visceral feel to the production's unwavering commitment to authenticity, which came down to minutiae such as the right way to fasten the Velcro on Kevlar vests and the proper way to apply the chinstraps on the helmets. The Army also allowed filming on base in Fort Hood, Texas, where the actors lived and worked as a tight-knit team during the two-month shoot.
Film Independent promotes unique independent voices by helping filmmakers create and advance new work. To become a Member of Film Independent, just click here. To support us with a donation, click here.
Want to receive screeners and vote for the winners of the 2024 Film Independent Spirit Awards? Join. Watch. Vote.
More Film Independent…
(Header: Good Kill)