2017 Documentary Lab Fellows Announced, Plus a New Way to Get Funding for Your Next Project
It may sound counterintuitive, but even as the modern media landscape seems dominated by "fake news" and blatant misinformation broadcast from the highest seat in the land, it's nonetheless a boom time for fact-based, nonfiction storytellers. Hardly anyone makes it out of the calendar week without ingesting at least some form of documentary filmmaking, either on purpose or (perhaps more often) as the result of falling into some sort of algorithmic streaming-recommendations rabbit-hole on Netflix or Amazon Prime. Whatever the case, documentaries are more mainstream than ever; an exciting fact for nonfiction moviemakers of all kinds.
Likewise, even in the face of government threats to eradicate national arts funding, there are still plenty of creative ways to find the money to make your film. Key among these: Fiscal Sponsorship. Put simply, fiscal sponsorship is a legal arrangement between a 501(c)(3) nonprofit (like say, Film Independent) and an independent artist that makes the artist (you?) eligible to apply for grants and to solicit tax-deductible donations for their project. Put even more simply, fiscal sponsorship allows access to charitable funding for your project without the hassle of actually setting up your own 501(c)(3) nonprofit. So stop those passionate entreaties to your well-to-do dental surgeon uncle (or don't: they might be able to make a tax deduction!) and put aside those Powerball scratchers. Now there's a better way.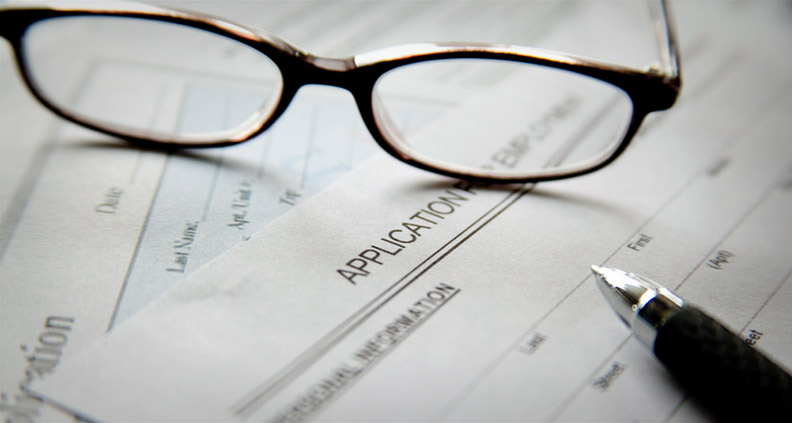 To learn more about Film Independent's new Fiscal Sponsorship program, please visit our website. And if you're Film Independent Member who just so happens to be near our offices in Los Angeles next Tuesday, March 28 you can pop in for an in-depth primer on the new initiative with Lisa Hasko, Film Independent's Manager of Documentary Projects and Fiscal Sponsorship. More info here.
"In response to what our members have told us they need, we're happy to deepen our support and help filmmakers gain access to new sources of project funding," said Jennifer Kushner, Film Independent Director of Artist Development.
Fiscal sponsorship is available to creators of scripted narrative projects as well as documentaries. Which, returning to our opening paragraph, is apropos. Today, Film Independent is proud to announce the 10 individual Fellows (representing six projects) participating in our 2017 Documentary Lab. This year's films are:
Brooklyn/Alaska (Erica Sterne, director/producer)
Teenage boys from tough Brooklyn neighborhoods discover the natural world on an unlikely adventure through the remote Alaskan wilderness and are transformed by the physical and emotional challenges encountered along the way.
Minding the Gap (Bing Liu, director/producer; Diane Quon, producer)
Bing, a 25-year-old Chinese-American skateboarder and filmmaker, returns to his hometown and reconnects with two skateboarders: Keire, an African-American 17-year-old and Zack, a white 23-year-old, who all share a history of childhood trauma. Over the next three years their freewheeling lives unravel as they figure out who they hope to be.
Shadow of His Wings (Lucas Habte, director/producer; Isidore Bethel, producer/editor)
Hoping to understand his Ethiopian father's history of forced migration, an American filmmaker moves to Addis Ababa and falls in love with a young man who soon must flee homophobic death threats at home to become France's first LGBT refugee from Ethiopia.
A Taste of Sky (Michael Lei, director/producer)
In the dizzying heights of Bolivia's capital of La Paz, a gastronomical revolution is offering the possibility of hope to the country's impoverished youth. We follow the trials and tribulations of GUSTU, the innovative cooking school and world-class restaurant of South America's poorest country.
A Woman's Work (Yu Gu, director; Elizabeth Ai, producer)
Football and feminism collide in this feature documentary following three former NFL cheerleaders as they battle against their former teams and the NFL to reverse 50 years of illegal employment practices.
Waiting for Kate…(female is not a genre) (Amy Goldstein, director/producer; Anouchka van Riel, producer)
Waiting for Kate…(female is not a genre) takes us on the roller coaster of contemporary pop stardom, with an unprecedented inside look at the euphoric highs and destructive lows on the cutting edge of today's music industry.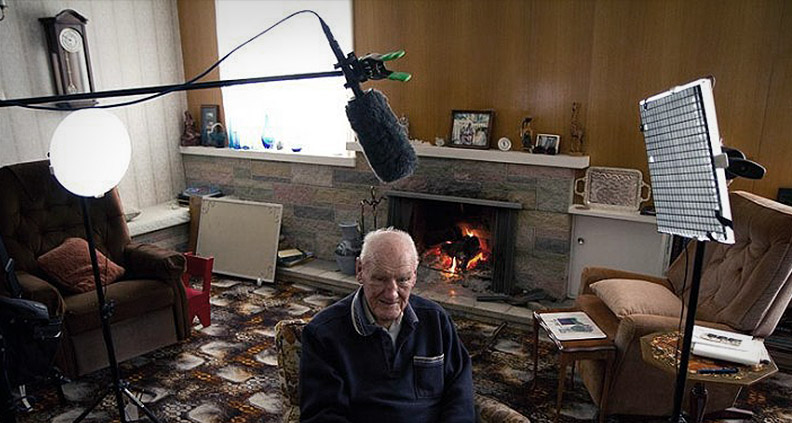 This year's Documentary Lab Advisors and Guest Speakers include Jennifer Arnold (Tig, A Small Act), Nels Bangerter (editor, Cameraperson), Peter Broderick (president, Paradigm Consulting), Greg Finton (editor, He Named Me Malala), Keith Fulton (The Bad Kids), Simon Kilmurry (executive director, International Documentary Association), Peter Nicks (The Force), Lou Pepe (The Bad Kids) and Chris Perez (partner, Donaldson + Callif LLP). So yeah: pretty much every kind of perspective you'd need in order to make your project a reality.
But now that we know about their films, let's get to know this year's filmmakers. These are your 2017 Documentary Lab Fellows:
---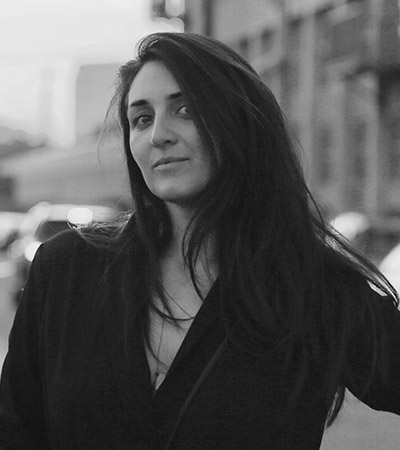 Erica Sterne (director/producer, Brooklyn/Alaska)
Erica Sterne is a LA-based director and producer. Raised in Brooklyn, she comes from a family of rabble-rousing union organizers and intends to carry on her family's legacy of activism through socially impactful films. After studying film at USC's School of Cinematic Arts, Sterne eventually joined The Weinstein Company as Director of Post Production. Her short films have premiered at SXSW, Slamdance and Venice International. Most recently, Sterne produced the award-winning film Hi How Are You Daniel Johnston? With Brooklyn/Alaska, Erica returns to her directing roots and goal of using cinema for social change.
---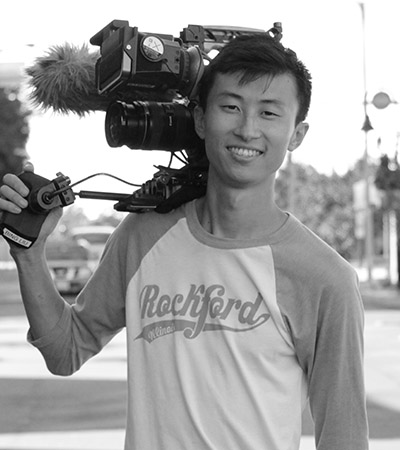 Bing Liu (director/producer, Minding the Gap)
Born in China, Bing Liu moved to Alabama, California and eventually Illinois all before he was eight-years-old. Since July 2011, he has been a member of the International Cinematographer's Guild, working on projects like Chi-Raq, Empire and Shameless. His short documentary Nuoc won "Best-Directed Documentary" at the Collected Voices Film Festival. Liu is currently collaborating with Kartemquin Films on his directorial feature Minding the Gap, an exploration of masculinity and domestic violence filmed over a three-year journey. Liu holds a B.A. in Literature from University of Illinois in Chicago.
---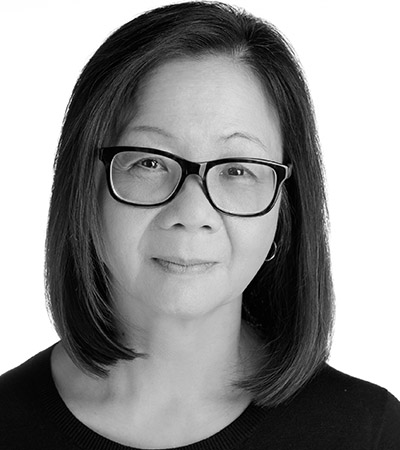 Diane Quon (producer, Minding the Gap)
Diane lived in Los Angeles for over 17 years before moving back to her hometown of Chicago. While in LA, Diane worked at NBC and at Paramount Pictures where she was last the Vice President of Marketing. Since 2015, Diane has been working on multiple Kartemquin Films including producing Minding the Gap, Left-Handed Pianist (directed by Gordon Quinn) and The Dilemma of Desire (directed by Peabody award-winning Maria Finitzo). She is also overseeing the outreach for recent Kartemquin films Unbroken Glass and In the Game. In addition, Diane's short documentary, "Cliff, Superfan!" began its festival run October 2016.  In early 2016, Diane joined Maria's production company, FilmArts Productions.
---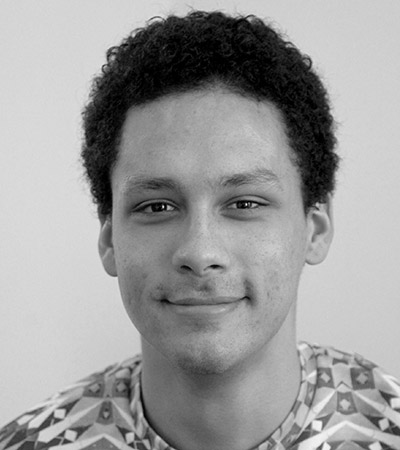 Lucas Habte (director/producer, Shadow of His Wings)
Lucas Habte is an Ethiopian-American filmmaker based in New York City. He began making documentaries as a student at Harvard University, studying at the Sensory Ethnography Lab under Lucien Castaing-Taylor. In 2009 he was awarded a grant from the Reischauer Institute of Japanese Studies to spend the summer shooting a short documentary in Tokyo, Masa, Non-chan and Me. In 2011 Habte was awarded a grant to make films with Aboriginal people in the remote communities of the Australian outback. Over the course of 2015 and 2016 he shot his first feature documentary, Shadow of His Wings.
---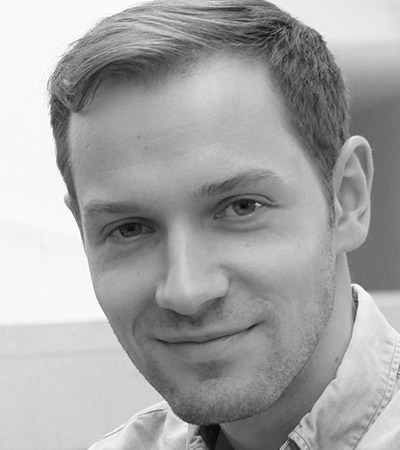 Isidore Bethel (producer/editor, Shadow of His Wings)
Isidore Bethel is a French-American filmmaker. A graduate of Harvard College, the École Normale Supérieure (Paris-Ulm), and the School of the Art Institute of Chicago, he has edited and/or produced works by directors Jean-Xavier de Lestrade, Dominique Cabrera, Laurent Bécue-Renard and Juan Manuel Sepúlveda, with films screening at the Cannes Film Festival, IDFA, LA Film Festival, Museum of Modern Art and the Pompidou Center. Bethel is a Lagardère Foundation Fellow, a Jack Kent Cooke Fellow for the Arts, an artist-in-residence with the Institut Français and a Film Independent Fellow.
---
Michael Lei (director/producer, A Taste of Sky)
Michael Lei was born in China and raised in New Orleans, New York City and San Francisco. Since graduating from USC, Lei has directed acclaimed music videos which have been featured on VICE and MTV. His narrative short Catch a Monster was selected to premiere at the 2016 Tribeca Film Festival and has continued to screen around the world. He has been named a Fellow by the Camden International Film Festival as well as the San Francisco Film Society Filmhouse Residency program. Additionally, he has photographed artists including Joe Walsh, the xx, Alt-J and Outkast for various music publications.
---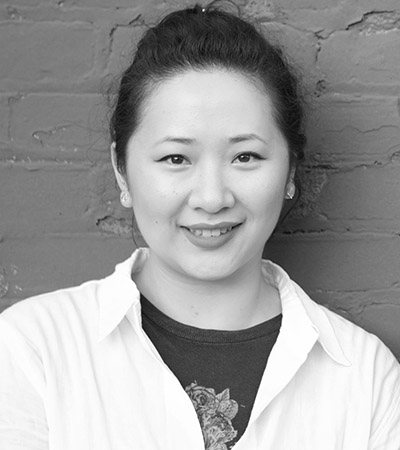 Yu Gu (director, A Woman's Work)
Yu Gu is a filmmaker born in Chongqing, China and raised in Vancouver, Canada. Working in both narrative and documentary she uses a lyrical approach to explore themes of identity, migration and artistic freedom. Her feature documentaries Who Is Arthur Chu? and A Woman's Work are currently supported by the Center for Asian-American Media, Sundance Institute, ITVS, Tribeca Film Institute, Firelight Media and Film Independent. Gu received her MFA in film production from the University of Southern California. She also works as an editor, recently completing The Walk, a short film for HBO.
---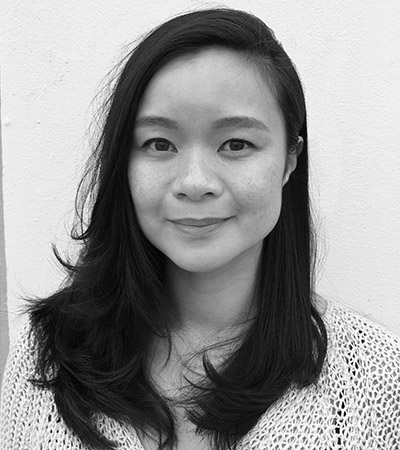 Elizabeth Ai (producer, A Woman's Work)
Elizabeth Ai has logged 10+ years of experience producing narrative, documentary and branded content. She writes and produces for various companies such as VICE, ESPN, Fox International and National Geographic, for which she and her team won a News & Documentary Emmy in 2012. Her independent documentary and narrative projects have received support from the Sundance Institute, Berlin Talent Campus, Tribeca Film Institute, Film Independent, National Association of Latino Independent Producers, Independent Television Service and the Corporation for Public Broadcasting.
---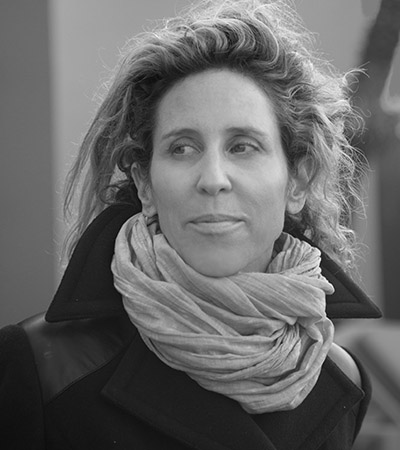 Amy Goldstein (director/producer, Waiting for Kate…female is not a genre)
Amy Goldstein is a music video writer/director whose work includes Rod Stewart's "Downtown Train." Other credits include the features The Silencer and East of A and the documentary The Hooping Life, an Official Selection at the Montreal World Film Festival, introduced by Shaquille O'Neal and later released by Cinedigm. She has written original pilots for HBO, CBS, Fox, Showtime and MTV and is a member of the DGA, WGA and has served on the board of Outfest. She's an HBO/DGA and Louis B. Mayer Fellow, Film Independent Fellow and Best Director recipient of NYU's GFS.
---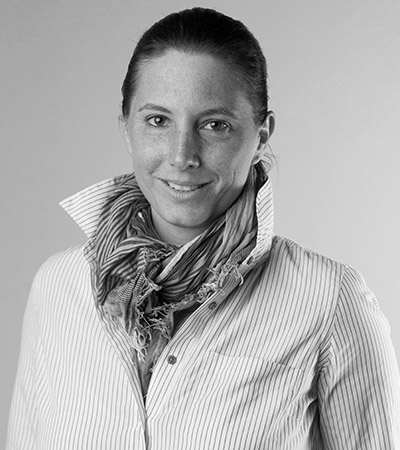 Anouchka van Riel (producer, Waiting for Kate…female is not a genre)
Anouchka van Riel started her career in finance at Vivendi Universal's gaming division, where she was responsible for analyzing movie franchises (Ice Age 2, Scarface, Eragon, etc.) to evaluate new publishing and distribution deals. She founded Span Productions with Amy Goldstein in 2008, a production company delivering independent films and episodic series with an edge. Since 2004, she's been an organizer at the largest French film festival in the world, COLCOA, promoting French artists and their films in the US. She graduated from ESCP Europe and studied at the Indian Institute of Management, Ahmedabad.
---
Best of luck to all of this year's Fellows—not that you'll need it!
The 2017 Film Independent Documentary Lab is supported by Artist Development Lead Funder Time Warner Foundation and is sponsored by Netflix and the National Endowment for the Arts.
To learn more about the Documentary Lab and additional Film Independent Artist Development programs and grants, click here. For additional information about Fiscal Sponsorship, click here. And to learn how to become a Member of Film Independent, just click here.