FiSpo Updates: Double Feature Download – 'Salsa' and 'Lumpia' at the Movies!
Film Independent's Fiscal Sponsorship program supports a huge variety of projects. And while we take time to tout rookie Fi Fiscal Sponsorship projects (and encourage your support of them!) in each month's Fiscal Spotlight column, you may be wondering how some of that column's previous subjects have been progressing. So it's once again time for FiSpo Updates, highlighting recent achievements of projects that are part of the program.
Film Independent's Fiscal Sponsorship program opens the door to nonprofit funding for independent filmmakers and media artists. The projects and makers participating in the program express a uniqueness of vision, celebrate diversity and advance the craft of filmmaking through the creation of these special works. To see the full range of projects that are part of our program, visit our Sponsored Projects page.
To learn how Fiscal Sponsorship works, check out the above video or watch our full discussion with Film Independent's Artist Development team way down at the bottom of this article.
If you're already part of our Fiscal Sponsorship program and you have a production milestone you'd like to see in the next post, please email us.
LUMPIA WITH A VENGEANCE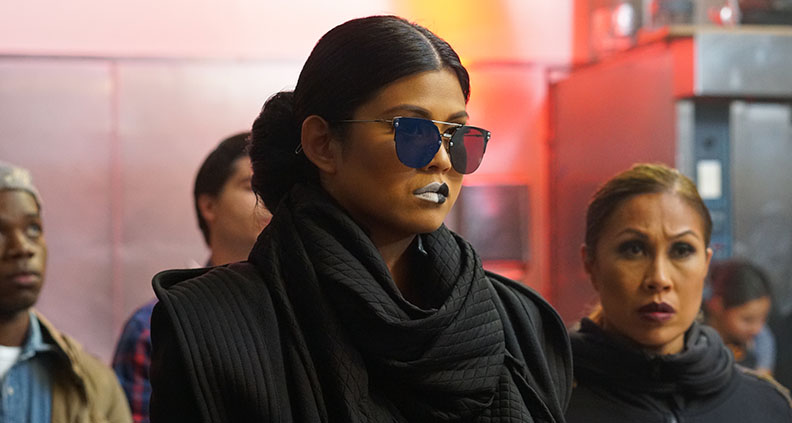 Project Type: Narrative Feature
Project Status: Exhibition
Filmmaker: Patricio Ginelsa
Cast: Mark Muñoz, April Absynth, Katrina Dimaranan, Earl Baylon, Danny Trejo
Synopsis: Fifteen years after the cult classic original, the eggroll-armed avenger returns to Fogtown in a reboot/sequel to 2003's Lumpia—the homemade movie that became a surprise viral hit inside the Filipino-American community. In celebration of Lumpia's 10th anniversary comes Lumpia 2: Lumpia With a Vengeance, starring former UFC fighter Mark Muñoz, April Labson, Darion Basco and cult film icon Danny Trejo, who star alongside much of the reunited cast from the original film. On its surface, Lumpia With a Vengeance may be an action comedy, but at heart, it's a community film—developed, funded and starring the Filipino-American community. Plus, it makes use of the one iconic food that defines the community: LUMPIA!
Updates: Culminating a remarkable film festival circuit run that began with an Audience Award for Best Narrative Film at the Hawai'i International Film Festival, Lumpia with a Vengeance premiered at San Diego Comic-Con this past July to a packed panel and sold-out screening. In front of an SDCC audience of over 400 panel attendees, it was announced that the film will roll out nationally in theaters. The movie's long journey began back in September 2013, when the project was first successfully crowdfunded. Now, the movie will be rolling out in select theaters nationwide starting September 30 with expanded locations to follow depending on strength of pre-sales.  Screening information here.
GOD & SALSA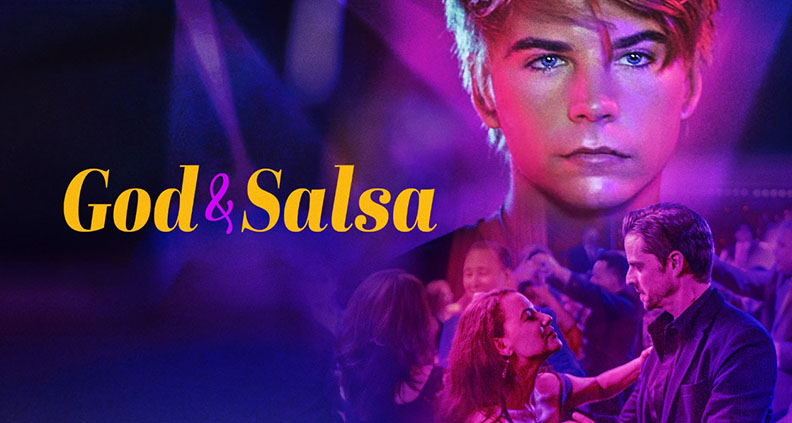 Project type: Narrative Feature
Project status: Exhibition
Filmmakers: Jess Thomas, Anayancy Thomas
Cast: Jovanna Vidal, Javier Luna, Sarah Hernandez, Brian Fortuna
Synopsis: Raquel is a divorced single mother in her 40s reeling from the loss of her daughter to suicide. Shane is a disgruntled teenager whose parents are in the midst of a nasty divorce. Both are seeking answers; both angry, hurting, yet are completely different people in two different phases of life. In a beautiful, emotional collision, their stories become one. Shane and Raquel are about to change each other's lives, with a little bit of help from a father who won't give up, a sage-yet-flamboyant dance instructor, a wise elder nun and a sermon. These two polar opposites each have what the other needs: Shane receives someone who listens, someone who sees his struggle; Raquel receives a second chance and an opportunity for closure. How often in life do you meet someone who understands exactly what you're going through, because they've lived it?
Updates: From filmmaker Jess Thomas: "After years of development, my wife Anayancy and I were able to shoot our feature film God & Salsa last Summer with the invaluable help and support of Film Independent's Fiscal Sponsorship program, as well as the collaboration of a talented cast, crew and a great number of kind hearts that believed in the importance of delivering a redemptive message. It's been a challenging but rewarding journey. We have had a successful festival run with 11 wins so far, and multiple Nominations and selections at several Film Festivals: Malibu International Film Fest, Los Angeles Annual Film Awards, Content 22, Great Lakes Film Fest, New York International Film Awards among others. Our premier was last May at the Christian International Film Festival in Orlando, FL. We are also very excited to announce that we have been picked up for distribution by BMG-Global with an October 15, 2022 release date on major streamers." For more, check out the film's IMDb.
Film Independent promotes unique independent voices by helping filmmakers create and advance new work. To become a Member of Film Independent, just click here. To support us with a donation, click here. Your donation – and impact – will be doubled through our Board Members and Friends Matching Challenge, available through September 29.
Keep up with Film Independent…
(Header: Lumpia with a Vengeance)