2023 Film Independent Producing Lab Fellows Unite. Bonus: $80,000 in Sloan Grants!
Even amid the concurrent strikes of the past year, there's been a lot of bonus hand-wringing over the state of the independent producer. Producers, after all, have no SAG or WGA equivalent. Where then does the workaday, blue-collar movie producer find community support? Or work with peers to advance their collective interests?
Well… linking up with a good Artist Development cohort is a great place to star. Which is why we're thrilled to announce seven new Fellows representing six new projects to kick off the 2023 edition (and 23rd overall!) of the Film Independent Producing Lab.
"We're delighted to shepherd this group of devoted creative producers through the Lab and give them a dedicated space to further their projects and careers," says Dea Vazquez, Film Independent's Associate Director of Fiction Programs.
"We're thrilled to have feature films in both development and post-production, to support producers at various stages of the filmmaking process."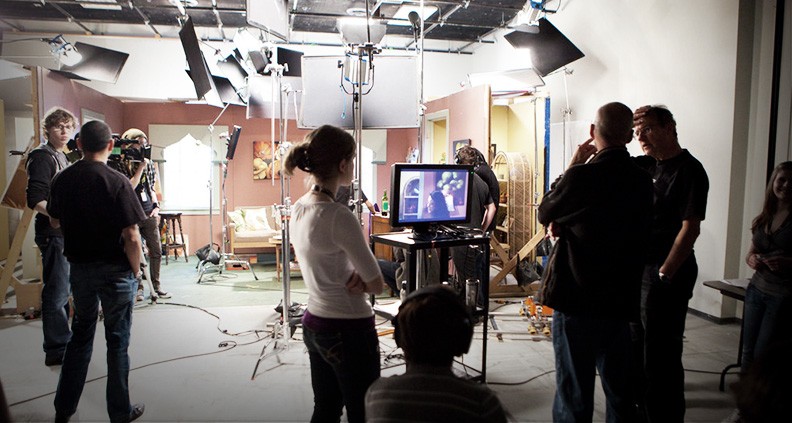 ​​That's right: 23 years! That means the Film Independent Producing Lab has been developing bold new cinematic voices ever since Carlos Santana and and Rob Thomas first brought us "Smooth." Products of the Lab include A24's The Inspection (2022), Cannes Un Certain Regard winner Joyland (2023) and the Angela C. Lee-produced Songs My Brothers Taught Me (2015), the debut film of Oscar winner Chloé Zhao.
This year's lead creative advisor is Rebecca Green and guest speakers include Jason Michael Berman, Apoorva Charan, Marissa Frobes, Nate Kamiya, Kristen Konvitz, Stephen Lee, Alex Lo, Lauren Mann, Jack Pearkes, Shira Rockowitz, Anita Surendran, Sheila Hanahan Taylor, Lena Vurma and Maria Zuckerman.
The six projects selected for 2023 are:
Title:

AmeriGirl

Producers:

Camila Grimaldi, Farah Jabir

Stage:

Development

Logline:

At Camp AmeriGirl, 12-year-old Aaliyah has one goal: to make a friend. When the cooler Brown girl arrives, Aaliyah will do anything to fit in.
Title:

Gone by Morning

Producer:

Rob Cristiano

Stage:

Development

Logline:

Lucy, a free-spirited dancer and single mother, returns to the family ranch she desperately wanted to escape, realizing her life might be

there

.
Title:

In the Summers

Producer:

Daniel Tantalean

Stage:

Post-Production

Logline:

Culminating over four summer vignettes, Latinx sisters visit their father in an expansive story exploring the growing pains of childhood to the reflections of adulthood.
Title:

Not My Name

Producer:

Valeria Contreras

Stage:

Development

Logline:

1996—When a Columbian family must travel on a perilous rural road with fake identities, fear exposes their child to realities of war.
Title:

Obsolete

Producer:

Annalisa Shoemaker

Stage:

Development

Logline:

When retired programmer Eleanor is kidnapped for a bank heist, her captors soon realize their elderly hostage may be more in control than they are.
Title:

Smoke Country

Producer:

Fiona Hardingham

Stage:

Development

Logline:

After a wildfire destroys their Australian farm, 12-year-old Mikey battles to unite her family amidst environmental fallout while her father turns to crime.
Now that we know a bit about their films, let's meet our 2023 Producing Lab Fellows: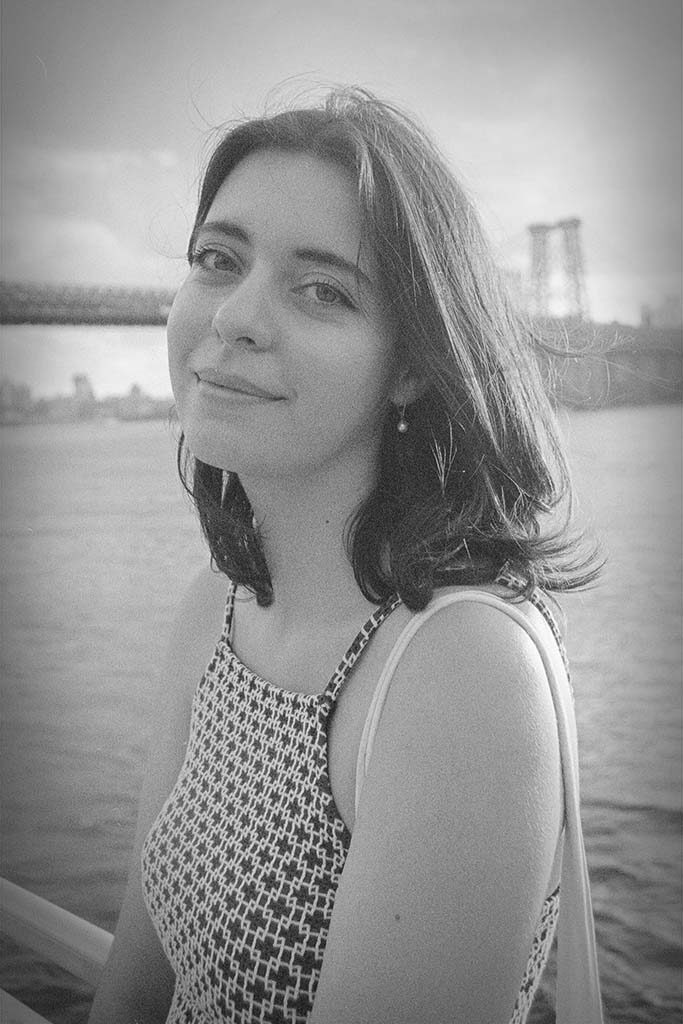 Camila Grimaldi (AmeriGirl)
Camila Grimaldi (she/her) is an Argentine-American filmmaker based in Brooklyn. Under the banner Fazed Films (now operating as Ser Nocturna), a production company she co-founded, she has produced music videos for artists like Sarah Kinsley, ivri and Raia Was, and worked with clients like Atlantic Records, Warner Music Group and Universal Music. She has produced multiple award-winning narrative and animated shorts which have screened at Woodstock Film Festival, Cleveland International Film Festival, NFFTY and Athena Film Festival.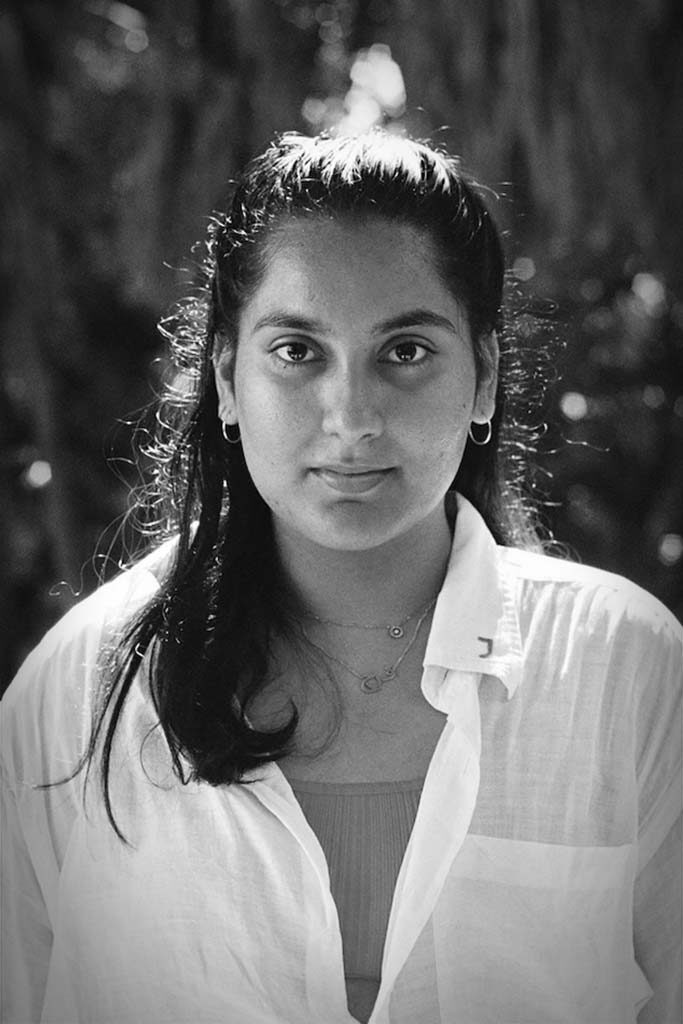 Farah Jabir (AmeriGirl)
Farah Jabir (she/her) is a Malaysian-American filmmaker based in NYC. She recently created Ingrained NY with Welcome to Chinatown, wrote for a TV show at Netflix MENA and produced the documentary Sandcastles (IF/Then Tribeca Film). Her latest feature pitch, Tigers Don't Sleep, was a finalist at Impact x Netflix. She was a fellow at Mentorship Matters (Amazon/AMC/Sony), The Thousand Miles Project's (Universal Content Productions) inaugural classes and PBS and A-Docs for the Asian-American Stories of Resilience program. She has produced commercials and music videos for clients like Conde Nast, Nissan and Atlantic and Geffen Records.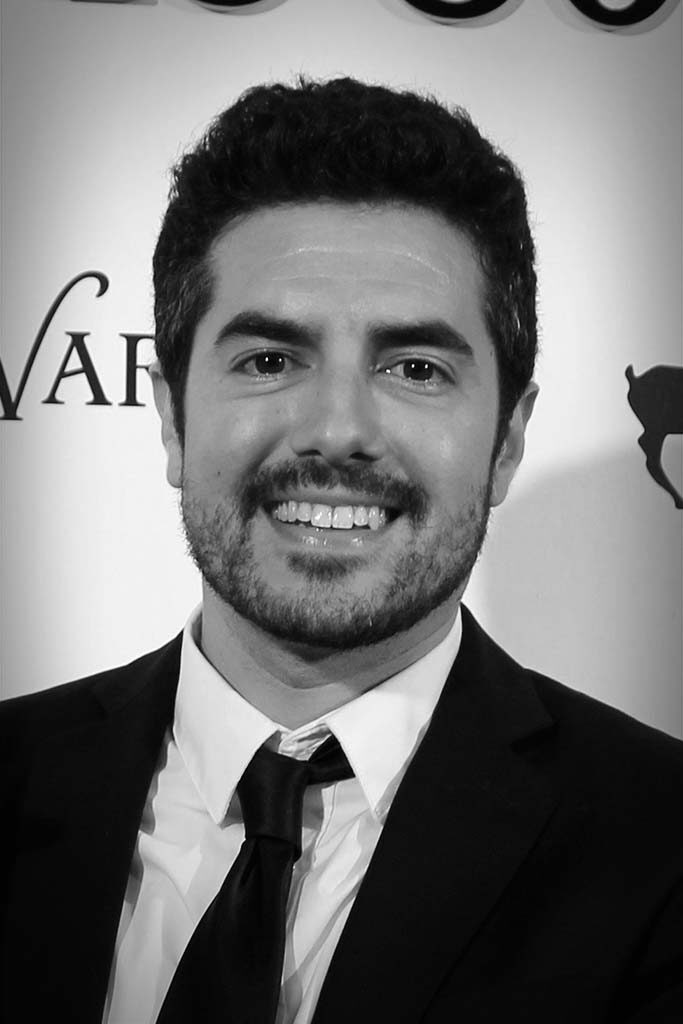 Rob Cristiano (Gone By Morning)
Rob Cristiano is the Brooklyn-born independent producer of Down with the King (Cannes Film Festival, L'Acid Selection; Winner, Grand Prize, Deauville Film Festival), The Miseducation of Cameron Post (Winner, Sundance Grand Jury Prize), Bob And The Trees (Sundance; Winner, Karlovy Vary Int'l Film Festival) and Keep the Change (Winner, Tribeca, Best Narrative Film). Cristiano got his MFA in Creative Producing at Columbia University and received the PGA's prestigious Debra Hill Fellowship for emerging producers. He is an alum of Film Independent's Fast Track, Tribeca's All Access, Berlinale Talent Campus and the Trans-Atlantic Partners Co-Production program.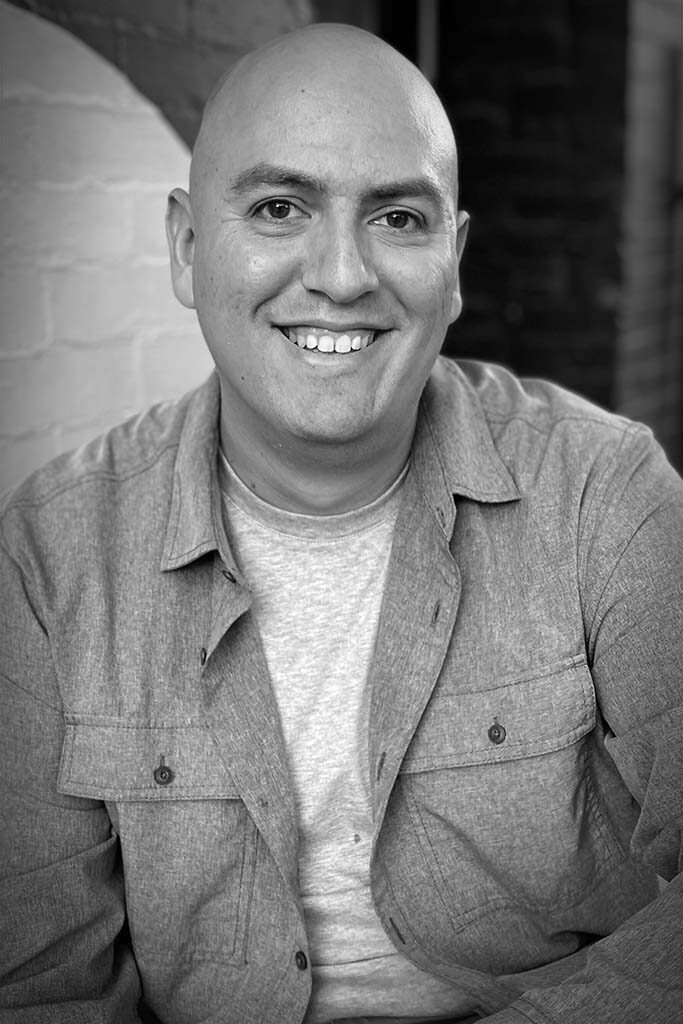 Daniel Tantalean (In the Summers)
Daniel is an award-winning Latinx Producer from Brooklyn, NY. He is a 2020 and 2022 NALIP Latino Media Market Fellow and part of the 2021 Tribeca Creators Market. Daniel focuses on stories about cultural identity and the ever-evolving concept of home. His shorts have shown at Aspen ShortsFest, SFFilm, Hot Docs and Big Sky Documentary Film Festival. He produced the award-winning short doc Ale Libre directed by Maya Cueva, featured in The New Yorker. Recently, he completed production on In the Summers, written and directed by Alessandra Lacorazza, featuring René "Residente" Pérez Joglar, Sasha Calle, Lío Mehiel and Leslie Grace.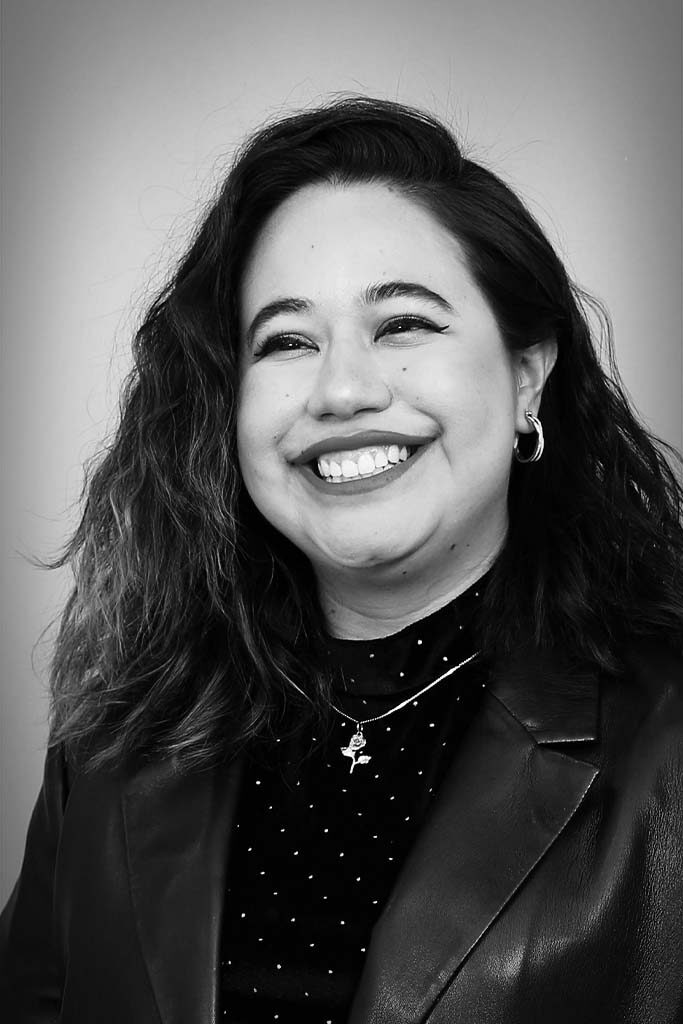 Valeria Contreras (Not My Name)
Valeria Contreras is a Mexican-American producer, writer, and director from El Paso, Texas. Valeria aims to champion global, underrepresented narratives, in hopes of using the power of story to advance social change. Valeria has produced a slate of short films including "Not My Name," filmed in Colombia. Valeria is a graduate of the University of Chicago and Columbia University, where she received her MFA in Film and Creative Producing and was recognized with the Michael Hausman/Buffalo Mike Filmhaus Foundation Award. She is a Film Independent Producing Lab Fellow and alumni of the Atlanta Film Festival and Femme Frontera Filmmaker Showcase.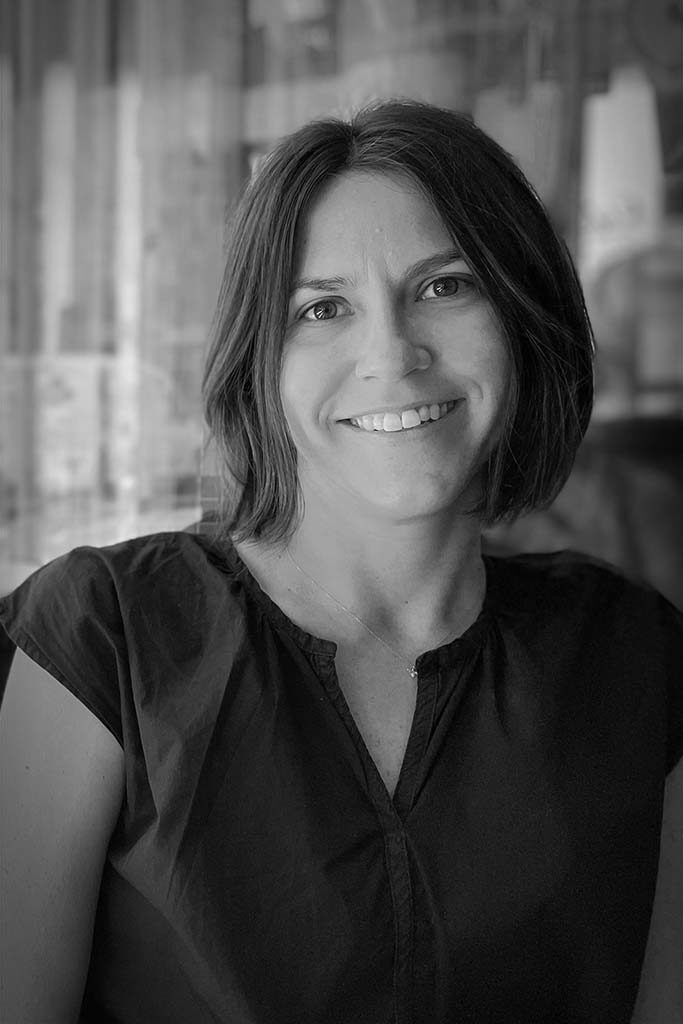 Annalisa Shoemaker (Obsolete)
Annalisa Shoemaker is a creative producer, distributor and founder of Suncatcher Productions. Her goal is to offer audiences intentional, representative stories that awaken—especially about women, people with disabilities and the environment. Prior to Suncatcher, Annalisa spent over a decade leading theatrical distribution campaigns at Amazon Studios and Focus Features. Annalisa was the associate producer of the feature documentary The Last Animals, which chronicled the global event of the ivory and rhino horn trade, premiering at Tribeca and winning the Disruptive Innovation Award. She is a proud member of Film Independent, Filmmakers with Disabilities (FWD-Doc) and Women In Film.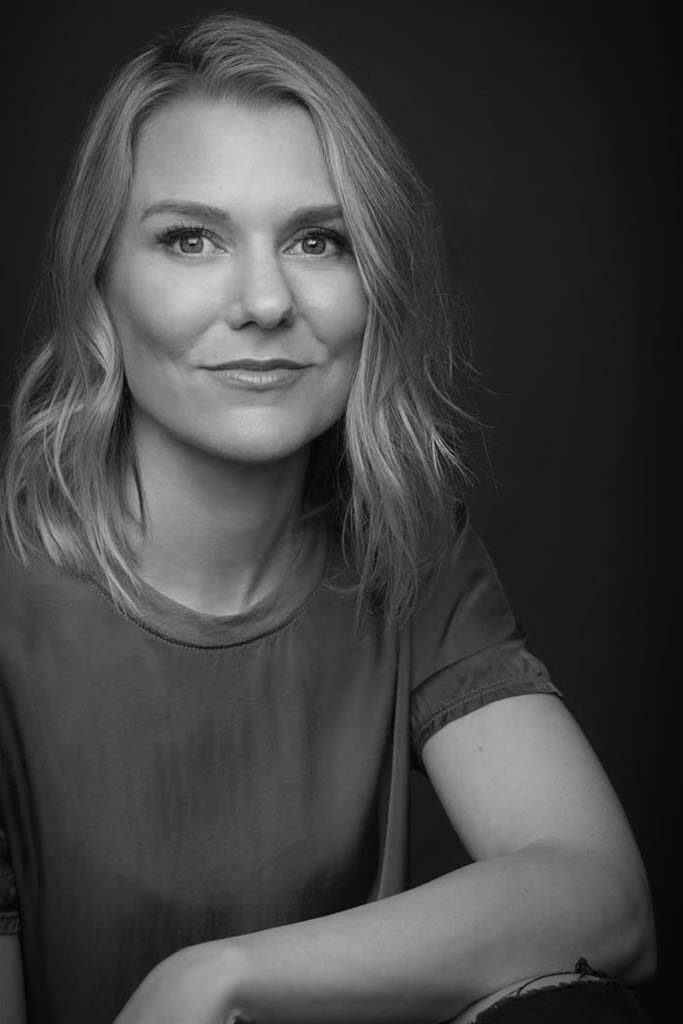 Fiona Hardingham (Smoke Country)
Fiona Hardingham is a British-born, Los Angeles-based producer. Most recently, she produced a documentary series hosted by climate activists Bonnie Wright and Pattie Gonia with Emmy-nominated Dash Pictures. Fiona's other roles include 2nd Unit Production Manager on Netflix's Queen Charlotte: A Bridgerton Story and Series Associate Producer for IDA-nominated My Love: Six Stories of True Love. Fiona produced the BFI Network and Tribeca Film Institute Pond5-funded short "Our Sister," which premiered at BFI's LFF and won Best British Short at LIFF. As a Film Independent Project Involve Fellow, she produced the award-winning shorts "The Mason Ring" and "All I Ever Wanted."
But it gets even better. Film Independent is awarding a total of $80,000 across two filmmaker grants—the Sloan Producers Grant and Sloan Distribution grant—to "outstanding projects whose screenplays integrate themes of science and technology into dramatic stories," per the ongoing mission of the Alfred P. Sloan Foundation.
The $30,000 Sloan Producers grant was awarded to Fiona Hardingham for her Producing Lab project, Smoke Country. "Our film interweaves the climate crisis with an intimate portrait of a family displaced by wildfires," says Hardingham, adding: "I'm deeply appreciative of the Sloan Foundation for recognizing me with this grant and for their dedication to bringing science-themed narratives to the screen."
The $50,000 Sloan Distribution Grant was awarded to non-Lab project Radical, written and directed by Christopher Zalla and produced by Benjamin Odell, Joshua Davis and Eugenio Derbez. "We're truly grateful," says Odell. "Radical is a vital story about how we educate our children and heroes who are the teachers."
"We are pleased to partner with Film Independent for our second decade and to support two outstanding projects, Smoke Country and Radical, the former a screenplay about the impact of climate change on a working-class family in rural Australia and the latter an inspiring true story about a maverick teacher who transforms the lives of underprivileged students in Mexico," said Doron Weber, Vice President and Program Director at the Sloan Foundation.
Congratulations, Fellows! 
The 2023 Producing Lab is supported by the Alfred P. Sloan Foundation. Additional support is provided by the National Endowment for the Arts. All Producing Lab Fellows are being provided with complimentary access to Studio System to assist in their project development.
Film Independent promotes unique independent voices by helping filmmakers create and advance new work. To become a Member of Film Independent, just click here. To support us with a donation, click here.
More Film Independent…