A New Live Read Season = A New Batch of Cool Posters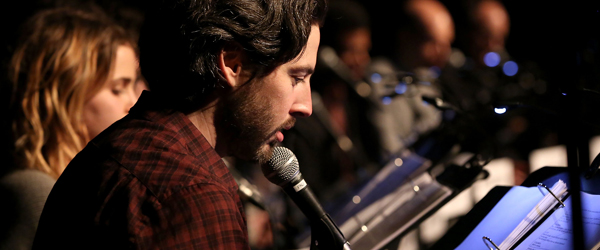 So much of the excitement surrounding the Live Read series stems from the mystery of it all. As soon as Jason Reitman finally reveals which iconic film he's chosen next, the buzz spreads across the office. Then we can't wait for Jason's tweets naming each member of the cast. And don't forget the other fun surprise: what will the movie poster look like?
Created by Little Rock-based artist Matt Owen, the minimalist posters are the perfect emblem of the event that strips away everything but the acting and script: sleek, sparse visual depictions based on one iconic image that symbolizes the ethos of the film.
Now that we're counting down to the October 10 kickoff of the third Live Read season — tickets go on sale to Members at 5:00 pm on September 17 — we thought it would be fun to share our favorite Live Read posters so far and find out more about the artist and his work.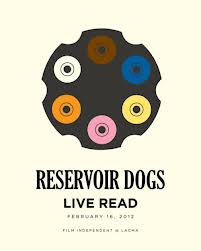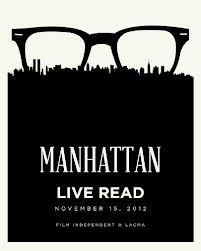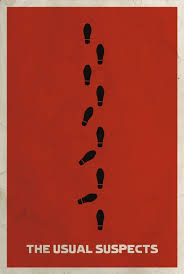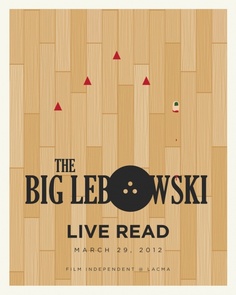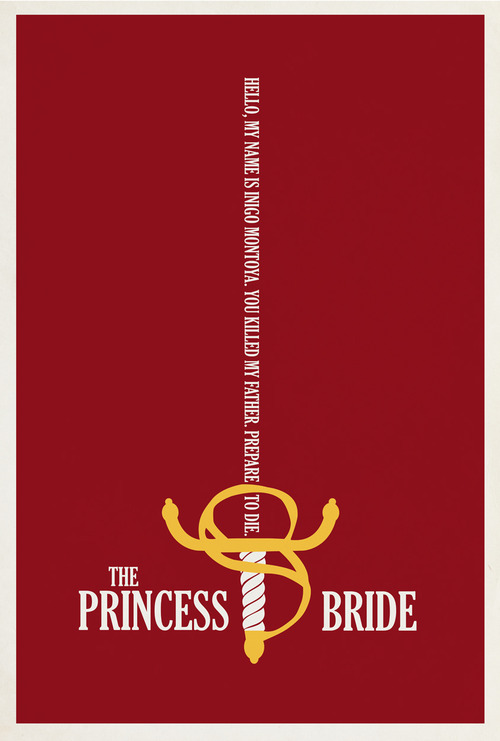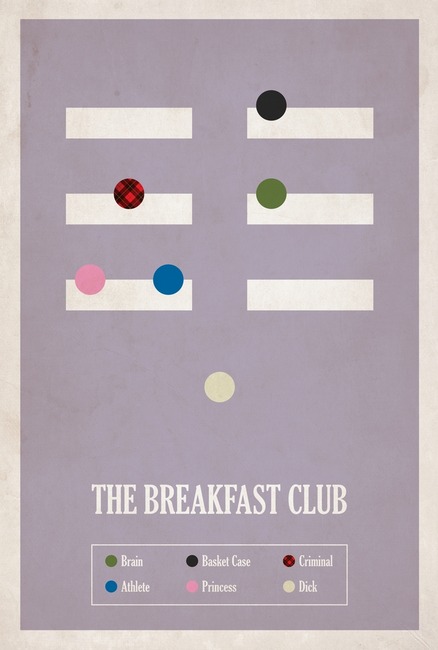 It all started in 2010 with a Crazy 4 Cult show at Gallery 1988, where Jason saw Matt's posters for Ghostbusters and The Breakfast Club. "Jason is a big fan of minimalism, and he bought the Ghostbusters print for his dad, which is totally awesome. I could have died just there," said Matt. "He was about to start the Live Reads and thought he could repurpose print for the Live Read." Jason was so happy with the results, he kept coming back for more.
It's a dream gig for an artist who's also a film fanatic. "I absolutely love it when he goes with '80s films," says Matt. "I'm hopelessly in love with 80s films. I'm child of the '80s, so it's what I grew up on…The Breakfast Club and Ghostbusters—I love those films and so it's easy to do posters for them because some of aspects are ingrained." Matt says his most vivid memory about the first time he saw The Breakfast Club, was "being really scared my parents were going to walk in because I was six." Ghostbusters imprinted the Stay Puft Marshmallow Man on his formative years. "My mind was blown."
Matt relies on those indelible mental images to create his posters. "I hardly ever go back and rewatch the films," he says. "I want to be in same mindset as audience. All the films are so iconic already, they're already in the public psyche." So when he wants to come up with a representative object, it makes sense he says, "to go with something in my head."
"My job is to try to make a connection," he says, "to give someone that aha moment when they see the poster."
In addition to the Live Read posters, Matt was commissioned by Paramount to do the poster for Mission Impossible: Ghost Protocol. It was a challenge because the film hadn't come out yet, so he had to memorable images to draw upon—except one. "What always sticks out to me is the fuse." Paramount loved it. Everyone who went to see Mission Impossible: Ghost Protocol at an IMAX theater the first week of release got to take a poster home.
Another cool project was initiated by The Academy, which selected him as one of nine artists form around the world commissioned to create posters for each of the Best Picture nominees. Matt got Amour. He was thrilled to be in the company of "a lot of super talented artists."
Matt admits that he hasn't started working yet on the first poster for the upcoming Live Read season; he doesn't find out the film choice until about two weeks beforehand, but doesn't mind the tight deadline. He says it suits his ADD. "That's the beauty of minimalism," says Matt. "When I get an idea in my head, I like to get it out and get on with it."
By Pamela Miller / Website & Grants Manager