Fiscal Updates: 'Peas', 'Gidon Lev' and 'The Chosen One'
As many beneficiaries of the program well know, Film Independent's Fiscal Sponsorship program supports an inclusive variety of projects: shorts, features, both narrative and nonfiction. Plus the occasional new media project, special event or advocacy initiative. And in each month's Fiscal Spotlight column, we announce three new projects entering the program worth of your support. But maybe you're curious how some of those prior subjects have turned out. Today's your lucky day! Because it's time for another FiSpo Update highlighting the recent achievements of previous Fiscal Spotlight subjects.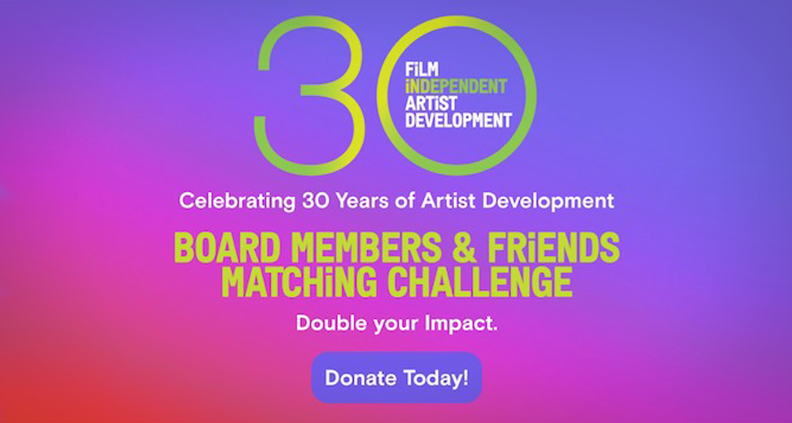 Film Independent's Fiscal Sponsorship program opens the door to nonprofit funding for independent filmmakers and media artists. The projects and makers participating in the program express a uniqueness of vision, celebrate diversity and advance the craft of filmmaking through the creation of these special works. To see the full range of projects that are part of our program, visit our Sponsored Projects page.
PEAS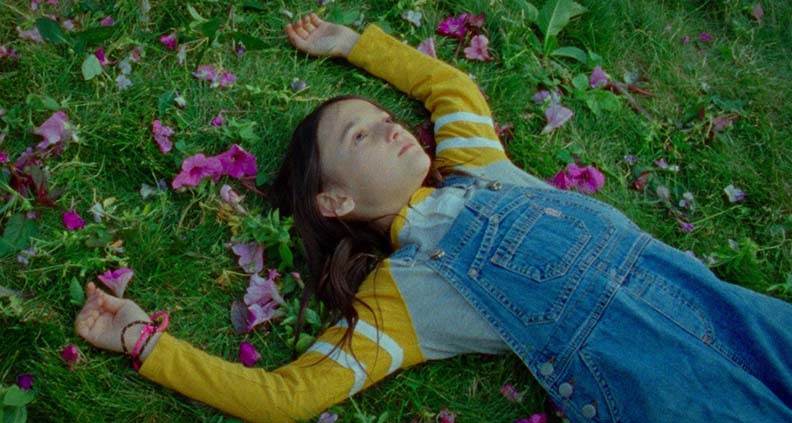 Project type: Narrative Short
Project status: Post Production
Filmmakers: Maky Rupert, Kaela Francesca, Emmett Kowalski, Dominique Grund
Synopsis: Susan lives a mundane, lonely life in suburban New York with her mother, grandmother and younger sister. It's been over a year since her father died, and she's been unable to cope. Her mother, Mary, isn't much help at all. In fact they never really talk, unless it's a lecture about the importance of finishing your peas (gross). Susan spends her listless days going to school, dancing to her dad's old rock and roll band and trying to connect with her mother in any way she can–who seems to do everything in her power to not let that happen. This cycle seems endless and uncontrollable… until things suddenly change when Mary brings a new man over to the house for the first time. Susan's reaction is rash and explosive and utterly immature… but as the emotional dust settles, one thing becomes totally clear: if Susan ever wants to move on, the only person she can count on to make that happen is herself 
Updates from the filmmakers: "The Peas team is thrilled to have successfully completed our three-day shoot in White Plains, New York on May 29th. Our film was processed that same night by the wonderful folks at the Kodak Lab in Long Island City and flown to LA the next day (guarded safely on the lap of our director), where it was scanned and delivered with the gracious help of Company 3 only a few hours later. It was a whirlwind prelude to our tight post-production schedule that has us on track to finish the film by mid-August for festival submission deadlines. Thanks largely to our fearless 10-year-old lead actress Lexie Foley, who braved her hatred of peas for the sake of art, Lucia Rinaldi's lush and nostalgic 16mm cinematography, our incredible producers and the rest of our cast and crew, the film is turning out beautifully. With principal photography behind us, we're focused on getting the edit in shape and raising finishing funds that will cover our post-production costs. We're actively looking at potential grants and funding opportunities as well as reaching out to individual donors. More to come on our little Italian-American story soon!"
THE NEW ADVENTURES OF GIDON LEV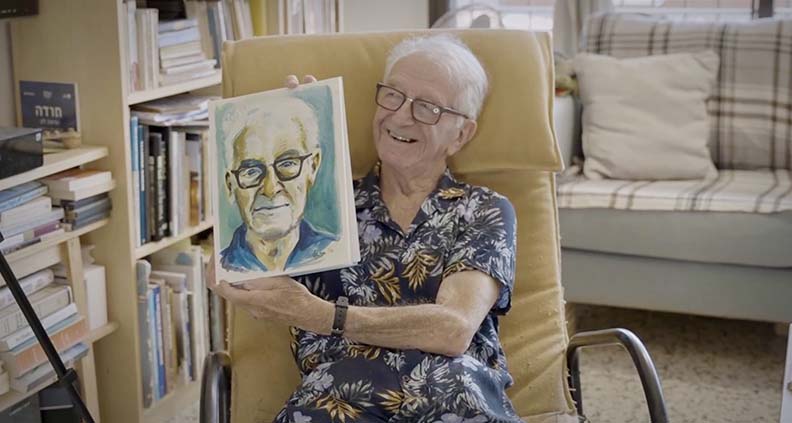 Project Type: Documentary Feature
Project Status: Production
Filmmakers: Yaniv Rokah, Jackii Chun, Vickie Rose Sampson, Elliot V. Kotek
Synopsis: In 2017, an elderly Holocaust survivor met an American woman who had moved to Israel on the heels of grief and loss. Then, something delightful and totally unexpected happened. Despite their almost 30-year age difference, the two fell in love. Very quickly, Julie discovered there's a lot more to Gidon than the Holocaust. He is also a former kibbutznik, served in the IDF, survived cancer–twice!–delivers flowers, has piles of unpaid parking tickets and loves political demonstrations. He also experienced the kidnapping of a daughter… and then he kidnapped her back. Gidon, in other words, is not the average octogenarian. Gidon discovered that Julie, a writer from California, lost her brother to suicide in 2010 and moved to Israel for much-needed reinvention and healing. She needed to regain a sense of purpose and meaning. Neither Gidon nor Julie knew it at the time, but they were about to change the direction of each other's lives forever. Julie and Gidon's relationship blossomed into something truly special. Together they wrote an award-winning book, produced a podcast series, and to their surprise, went viral on TikTok.
Updates from the filmmakers: "Exciting updates continue to shape our documentary, The New Adventures of Gidon Lev. In addition to the collaborations with renowned cellist Inbal Segev, the USC Shoah Foundation and the impactful interview with Montana Tucker, a significant discovery has emerged: a remarkable drawing by Gidon, dating back to his time in the concentration camp, has been uncovered. This poignant artifact adds another layer of depth and historical significance to Gidon's story, providing a tangible connection to his past and the resilience he displayed throughout his life. As the editing phase progresses and with the support of a new co-financier, the team is eager to weave together these elements into a powerful and captivating narrative. Stay tuned for more updates as this extraordinary documentary takes shape, illuminating the journey of Gidon Lev and inspiring audiences with his indomitable spirit. Curious? Check out our new sizzle reel."
THE CHOSEN ONE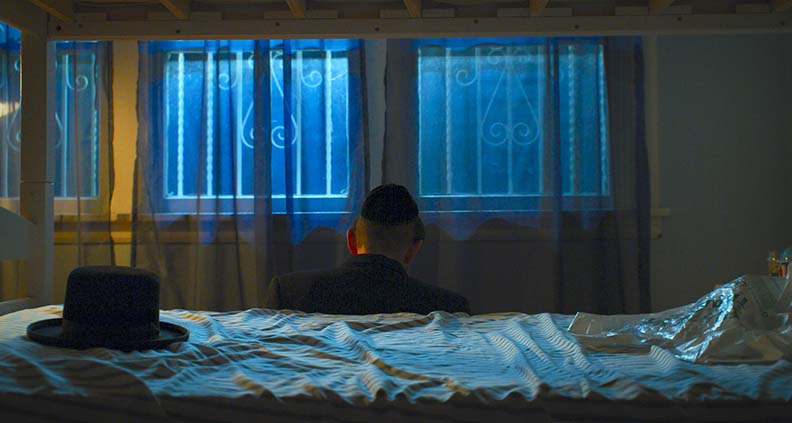 Project Type: Narrative Short
Project Status: Festivals
Filmmakers: Elazar Fine, Kale Davidoff, Jake Bridgman
Synopsis: After impulsively shaving off his beard and sidelocks, Efrayim Eisenstein is violently thrown out of his family home. He finds refuge with his estranged, ex-religious aunt Stephanie, but flees her apartment in the middle of the night after she walks in on him in a particularly shameful moment. Stumbling through the streets in a fragile state of mind, Efrayim experiences a nightmarish transformation that leads him right back to where he started. Over the course of this one painful night, Efrayim will come to realize that it's much easier to shave your beard than to shed who you are. 
Updates from the filmmakers: "Elazar Fine's debut short film The Chosen One, starring Luzer Twersky (Felix and Meira, Amazon's Undone), Malky Goldman (Blumhouse's The Vigil) and featuring Mike Burstyn (Juda) had its California premiere at the Dances With Films Film Festival in Los Angeles on Sunday, June 25. The film had its world premiere at the 2023 Miami Jewish Film Festival's virtual lineup and has played a wide range of festivals in 2023, including the Spokane International Film Festival, the Capital City Film Festival, the Indy Film Festival, Lighthouse International Film Festival and more. The Chosen One screened at the Creative Artists Agency (CAA) as part of Emerson College's '6 in 60' Industry Showcase event earlier this year. Performed in Yiddish, The Chosen One displays an authenticity often lacking in pop culture portrayals of ultra-Orthodox and Hasidic Jews. Director Elazar Fine and several cast members brought with them their own life experiences to ensure the film's genuine representation. Please check out the film's official trailer."
For more information about any of our Film Independent programs (including Fiscal Sponsorship) and how to apply to them see our Artist Development page.
Celebrating 30 years, Film Independent Artist Development promotes unique independent voices by helping filmmakers create and advance new work. Become a Member of Film Independent today.
More Film Independent…
(Header: The Chosen One)