Brian Tyree Henry and Lena Waithe to Host 2019 Spirit Awards Nominee Brunch
So—do you have your New Year's resolutions yet? Sure, sure… There's still one or two big holidays left to survive before casting your mind ahead to not-so-distant year 2019. But it never hurts to start letting your goals for the New Year percolate. And while objectives like losing another 20 pounds or finally writing that pesky novel are admirable (and you totally can!) we recommend starting with something a little more manageable. Like absolutely crushing your 2019 Film Independent Spirit Awards ballot.
The 2019 Spirit Awards will take place February 23 at 5pm EST / 2pm PST, broadcast live exclusively on IFC. And hopefully by now you're already keenly anticipating the great Aubrey Plaza's turn as 2019 Spirit Awards host. And you've also (hopefully) watched Gemma Chan and Molly Shannon reveal this year's illustrious class of nominees. But! Are you ready to really get to know this year's nominees on a more intimate, personal level?
One way to get to know our nominees—if only vicariously—is to follow along on Film Independent's myriad social media channels and YouTube to catch all the action from the upcoming Spirit Award Nominee Brunch, to be held January 5 in West Hollywood. This annual event is an opportunity for Spirit Awards nominees past and present to rub shoulders, as well to award $125,000 in grant money.
And while some shows may have trouble finding a host for their event (ahem) we have more hosts than you can shake a stick at. Including, for the brunch, two of Hollywood's most acclaimed and exciting new voices. Let's meet them!
BRIAN TYREE HENRY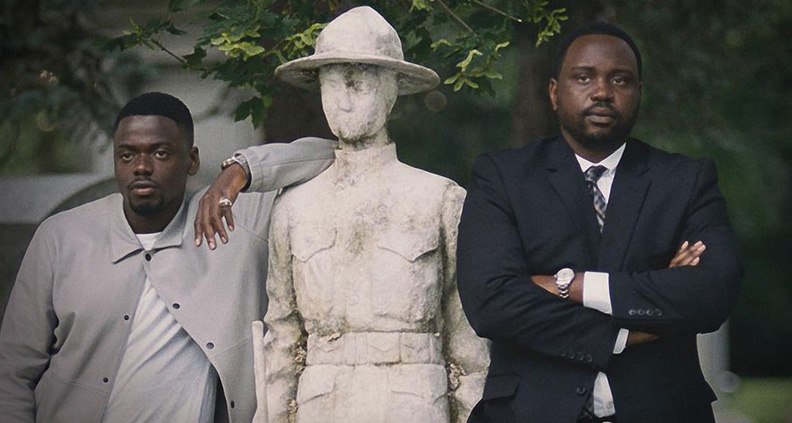 You Know Him: From delivering three of the most unforgettable on-screen performances of 2018. The first: as up-and-coming Peach State hip-hop artist Paper Boi—aka Alfred—in the critically acclaimed FX series Atlanta. Then, as ambitious, would-be Chicago city alderman Jamal Manning in Widows, one of the many male heavies bedeviling the film's larcenous female foursome. And most recently, in a single scene-stealing performance in Barry Jenkins' James Baldwin adaptation If Beale Street Could Talk, playing a soulful ex-con whose gregarious exterior gives way to reveal the damaged individual lurking inside.
You Will Know Him: Henry recently wrapped production on four feature films, including Child's Play, alongside Aubrey Plaza, Superintelligence, alongside Melissa McCarthy, The Woman in the Window, alongside Amy Adams and Gary Oldman and The Outsie Story, from writer and director Saimir Nozkowski. He'll soon begin production on Legendary's Godzilla vs. Kong and will also be in the new Blumhouse thriller Relive, to premiere at Sundance 2019.
Evidence Submitted as Proof of Awesomeness: This long-ish clip from GQ wherein the always-game Henry breaks down some of Atlanta's most memorable moments, divulging tidbits like just how late rappers Migos were to set for their one scene cameo (answer: eight hours) as well as bigger-picture insights into just what exactly makes a multi-layered character like Arthur tick.
LENA WAITHE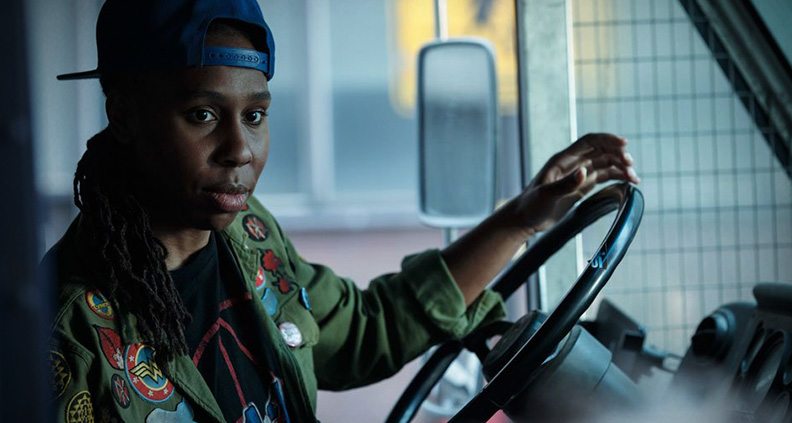 You Know Her: As the creator of the Showtime original series The Chi, chronicling life among a tight-knit group of neighbors on Chicago's South side. She's also earned acclaim as a writer and actor for the Netflix's original series Master of None, for which Waithe earned a historic TV writing Emmy for the show's much-praised "Thanksgiving" episode in Season Two. Elsewhere, Waithe has been seen fighting CGI bad guys in director Steven Spielberg's 2018 blockbuster Ready Player One and making further small screen appearances in shows like Dear White People and This is Us.
You Will Know Her: Making her feature film screenwriting debut with Queen & Slim, starring Daniel Kaluuya and Jodie Turner Smith. The film, described by Variety as "an exploration of America's social and political climate through the lens of a genre-defying love story" will be released in 2019. Waithe is also set to work on BET's reboot of Boomerang, in addition to a Season Two of The Chi.
Evidence Submitted as Proof of Awesomeness: Demonstrating her classic NBA and sweet kicks bona fides shopping for sneakers in this clip from Complex, where she talks about growing up a fan of Michael Jordan in 1990s Chicago and the merits of the new Yeezy Boost, likening the shoe's timeless appeal to her own goals as a writer trying to create something with multi-generational appeal.
To learn more about the Film Independent Spirit Awards, please visit our website. For more Spirit Awards clips, exclusive interviews and other fun stuff, be sure subscribe to our YouTube channel.
To see who's nominated at this year's 34th Film Independent Spirit Awards click here. The 2019 Film Independent Sprit Awards will be held Saturday, February 23 back on the beach in Santa Monica and broadcast live EXCLUSIVELY on IFC at 5:00pm ET / 2:00pm PT.
The 2019 Spirit Awards is sponsored by Premier Sponsors American Airlines, AT&T, IFC and Subaru of America, Inc. Rocket Mortgage® by Quicken Loans® is the Official Sponsor of the Voting Process. FIJI Water is the Official Water. Hangar One Vodka and Maestro Dobel Tequila are the Official Spirits. JNSQ Wines is the Official Wine. Getty Images is the Official Photographer. Town & Country Event Rentals is the Exclusive Rental Company.