Bringing the Realness: Announcing the 2021 Film Independent Docuseries Intensive
If cinema is—as Roger Ebert once put it—"a machine that generates empathy," the modern docuseries is, similarly, a machine that generates fascination. And particularly fascination in topics you might otherwise have no native interest in, like meth-addicted tiger wranglers, the nefarious machinations of a brightly colored leggings manufacturer, Formula One racing, or even the simple act of tidying up your home or business (albeit under the relentless smile of a tiny, terrifying Japanese woman). In short: docuseries dominate the water cooler.
Today, Film Independent Artist Development is thrilled to announce the 10 projects and 21 participants selected for our second annual Docuseries Intensive. Supported by Founding Sponsor CNN Original Series—the brand behind award-winning nonfiction series such as Anthony Bourdain: Parts Unknown, United Shades of America and Stanley Tucci: Searching for Italy—the intensive is a three-day remote workshop giving filmmakers the tools and access needed to develop and present their nonfiction series to potential collaborators.
"Building on the success of last year's program, we have selected 10 diverse and talented teams bringing their specific points of view to a wide range of subjects," says Daniel Cardone, Artist Development Associate, "From African American healthcare and police corruption, to economic inequity and the ongoing shockwaves of the AIDS epidemic."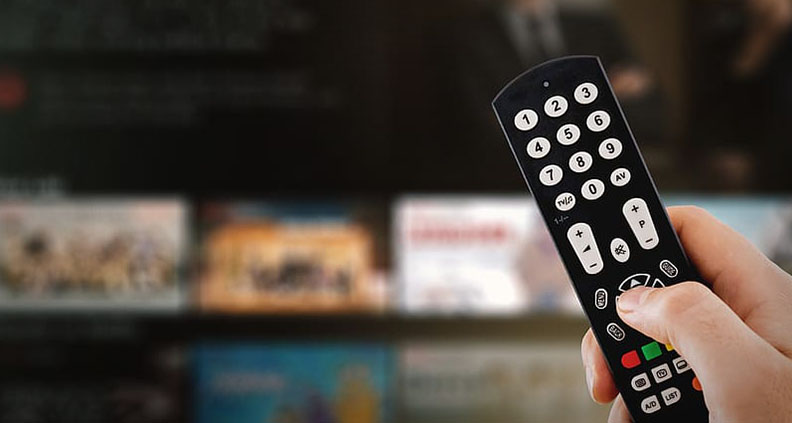 Says Amy Entelis, EVP for Talent & Content Development, CNN Worldwide: "We're excited to once again partner with Film Independent, for the second year, to help support young filmmakers in the nonfiction space." And, courtesy of CNN Original Series, each filmmaker or filmmaking team will receive a $3,500 stipend to utilize as they see fit for their docuseries project.
The 2021 Docuseries Intensive creative advisors and guest speakers include: Lynne Kirby, Elissa Johnson, Rushie Perera, Karin Hayes, Raeshem Nijhon, Katie Doering, Cullen Hoback, Q: Into the Storm; Brittany Clemons, Senain Kheshgi; Mikaela Shwer, Parker Laramie and Sara Newens, Allen v. Farrow; Maureen A. Ryan, Dick Johnson is Dead; John Ealer, History of the Sitcom; and Jon Adler, Lyle Gamm, Katie Isaacson, Rishika Advani, CNN. The 10 projects selected this year are:
Title: Black Minds Matter
Producers: Michael L. Brown, Garland McLaurin
Logline: The human mind can break down in the face of police brutality, voter suppression, poor healthcare, the prison industrial complex, poor government representation, education inequalities and media bias. How do we carve out a space for healing and restoration? This docuseries will be guided by producer and host Dr. Thema Bryant-Davis and filmed in a cinéma vérité style format.
Title: Bootstraps
Director/Producer: Deia Schlosberg
Producer: Vanessa Bergonzoli
Logline: The very ethics of the American economic system are rooted deeply in the idea of "bootstrapping" one's way to success, making something from nothing in this land of unbounded opportunity. The reality, however, is that the odds of realizing that success are long, and they're heavily stacked against the majority of the population. Could Basic Income revive the American Dream? The Bootstraps docuseries shows what happens in the lives of everyday Americans when they receive $1,000 a month, no strings attached.
Title: Dear Appalachia
Director/Producer: Ashley York
Producers: Crystal Good, John Fee
Logline: Dear Appalachia is a documentary series that highlights a commonly misunderstood place within the United States. Each episode has its own narrative arc and interweaves multiple narrative threads, using cinéma vérité storytelling combined with personal interviews and archival material. Each episode will be directed and produced by filmmakers from the region in an effort to empower Appalachians to tell their own stories.
Title: Driving the Green Book
Producers: Mike De Caro, Saro Varjabedian, Alvin Hall
Logline: An author and his young students take and enlightening road trip across America looking for locations once listed in The Negro Motorist Green Book while also discovering new spaces and facets of Black culture.
Title: Fighting Time
Director/Writer/Producer: Margaret Byrne
Producer: Rachel Pikelny
Logline: Fighting Time reveals dozens of Chicago murder frame-ups tied to one retired detective. As innocent Latino and Black men fight for freedom, a former cop becomes an unlikely ally, risking his own safety to pursue the truth.
Title: The Final Season
Director/Writer/Producer: Luke Slendebroek
Logline: The Final Season is a seven-part episodic docuseries that chronicles the #1 high school football team in Michigan, the Farmington Hills Harrison Hawks, as they embark on their final season before their school closes down forever. Undersized, undermanned and without a quarterback, does this team have what it takes to live up to the Harrison legacy? Or will the weight of the moment be too much?
Title: From the Top
Producer/Writer: Chinisha Scott
Producer: Miss TLC
Logline: From the Top does for music what Anthony Bourdain does for food—with a very POC lens. Chinisha & Rem explore the places, stories and sounds that have given birth to the most impactful and enduring music created.
Title: Ghost Lights: Reclaiming Theatre in the Age of AIDS
Director/Writer/Producer: Kieran Turner
Producer: Christianne Tisdale
Logline: What happens when you go in search of your legacy to find it stolen by an insidious plague? Ghost Lights explores the lasting impact of the AIDS crisis on theater.
Title: Growing up in America: Life After the Taliban
Producer/Writer/Director: Isabel Soloaga
Editor: Daniel Chávez-Ontiveros
Logline: America's longest war is over. Aaina has not known life without it. After fleeing from Taliban-controlled Afghanistan, eight-year-old Aaina tells her story of growing up in America.
Title: Where You From? The Search for a Filipino-American Cultural Identity
Writer/Producer: Dani de Jesus
Director/Writer/Producer: Leslie Alejandro
Logline: The rise and fall of Filipino gangs. Overshadowed by the Crips and Bloods, Filipino Americans had a defining cultural moment in 1980s/90s Los Angeles. This series is an intimate look at how the youth of an immigrant community—the Filipino Gangs of Los Angeles—were simultaneously rebelling against the Asian "model minority" myth while struggling to create their own cultural identity as Americans.
Great! Now let's meet the filmmakers themselves…
Michael L. Brown (producer, Black Minds Matter)
Mike L. Brown is a filmmaker based in New York City. He went to Howard University and NYU's film school. Michael started in the industry as the personal videographer for Sean "Love" Combs. Later, Mike received support from Sundance Institute, Firelight Media, The Gotham and Ford Foundation for his feature documentary 25 to Life. 25 to Life won the top prize at American Black Film Festival and streamed on Netflix. Mike's latest narrative short film, Thousand Lights of Sun, premiered on Revolt TV. Mike works to illuminate the complexity and humanity of Black people on film.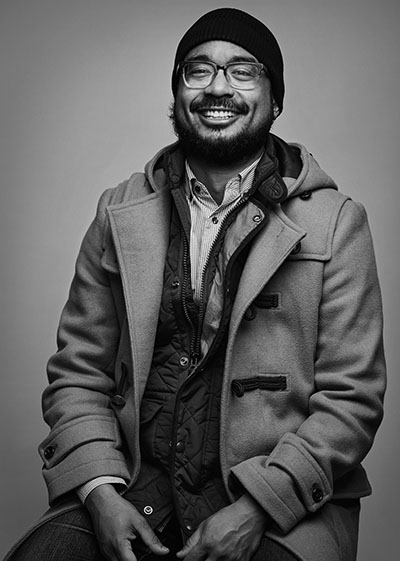 Garland Mclaurin (producer, Black Minds Matter)
Garland Mclaurin won a Peabody Award for the PBS program 180 Days: A Year Inside an American High School. His project POPS documents African-American men and fatherhood and is one of the first web-based docuseries supported collaboratively by Black Public Media, CPB, and ITVS. Garland also co-directed the PBS series Family Pictures USA, combining family storytelling with innovative audience engagement. Most recently, he co-directed The Black American Fight for Freedom (2021) for the BBC. Garland has freelanced as a cinematographer on projects with BET, CNN, NY Times Video, PBS Newshour, Frontline, Jigsaw and other prominent networks and companies.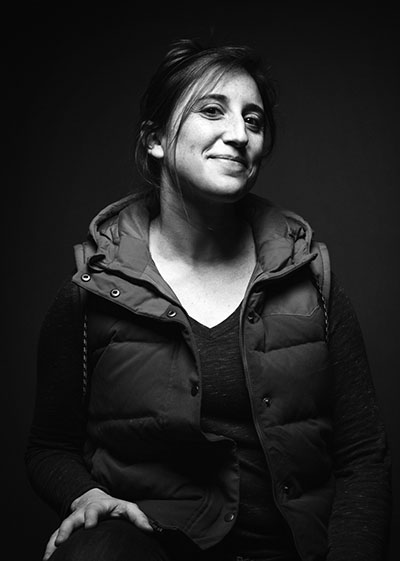 Deia Schlosberg (director/producer, Bootstraps)
Deia made national news in October 2016, when she was arrested and charged with 45 years' worth of felonies for filming a pipeline protest in North Dakota. Deia's feature directorial debut, The Story of Plastic (2019), is currently nominated for an Emmy. Previously, Deia produced Josh Fox's climate change film, How to Let Go of the World… and co-produced Awake, A Dream from Staning Rock. Shlosberg earned an MFA in Science & Natural History Filmmaking at Montana State University, where she directed Backyard, which won two student Emmys. In 2019 she was named one of DOC NYC's "40 under 40."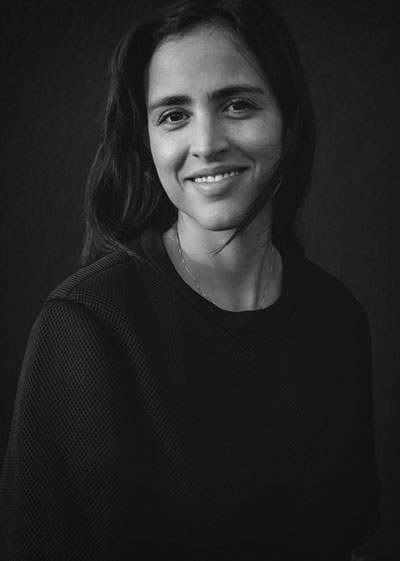 Vanessa Bergonzoli (producer, Bootstraps)
Vanessa Bergonzoli is an award-winning filmmaker who promotes cross-cultural awareness in her everyday practice. Her commitment to bringing stories of the underdog to the big screen guided her documentaries Cinta Amarilla (2019), about a controversial monument to Colombia's Civil War and Our Own House (2020) which addresses rising plastic pollution in Belize. Her producing work garnered significant award recognition including the CLIO-winning commercial "Selfie" (2014) for Dove; the HBO, Academy Award-nominated documentary Mondays at Racine (2013) and the Emmy Award-winning Sesame Street special Growing Hope Against Hunger (2012). Vanessa is producing Bootstraps, directed by Deia Schlosberg, on Universal Basic Income.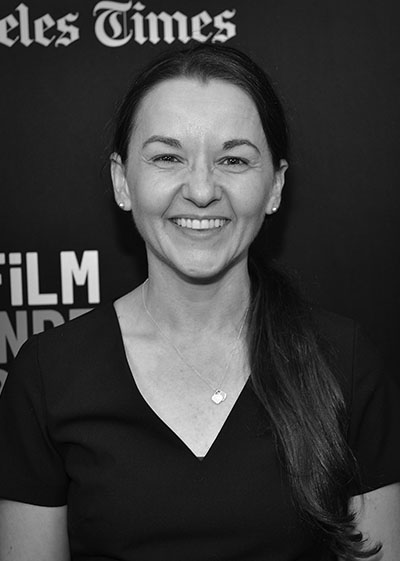 Ashley York (director/producer, Dear Appalachia)
Ashley York is a journalist and filmmaker who is committed to a feminist approach. She has worked on Academy Award-winning teams and on projects that have won top honors at the Sundance, Los Angeles and SXSW film festivals as well as on Apple TV+, Netflix and HBO. Her film "Hillbilly" won a London Foreign Press Award and the Best Documentary Award at the LA Film Festival. She directed and produced the Netflix Original Documentary Tig, an Official Selection of the Sundance Film Festival. Her work has been recognized for its commitment to highlighting women and girls and the LGBTQi+ community.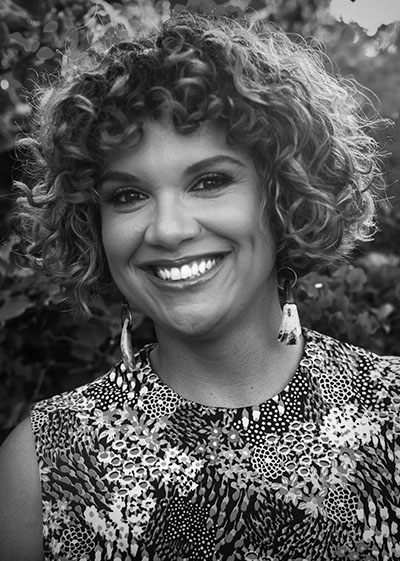 Crystal Good (producer, Dear Appalachia)
Crystal Good is finally in recovery from many ƙɑɾʍíϲ lessons. Crystal is hard to put in one category; the poet and performer prefers: artist, advocate, entrepreneur. Crystal is a three-time Ted-X talker and Folkreporter building BlackbyGod.org a news and storytelling organization to center Black voices in West Virginia. She is the author of a poetry collection titled "Valley Girl" and is a known US Supreme Court nominee dissenter. She serves in the completely made up but totally real office of Social Media Senator for The Digital District Of West Virginia and sells panties on the internet: BoomBoomPanties.com.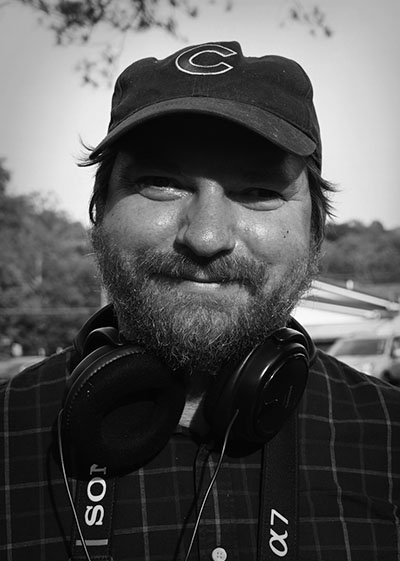 John Fee (producer, Dear Appalachia)
John Fee is a producer and composer who is currently producing Appalachian Futures, a film for the Smithsonian. His composing credits include the Guillermo del Toro-produced Netflix animated series Wizards, the Hulu documentary "Hillbilly" and the 2017 Film Independent Project Involve short, "The Station." John has written additional music for numerous film and television projects including Pixar's Onward and Netflix's Alias Grace. The documentary "Hillbilly" won the LA Film Festival's Best Documentary Award. John's score for "Hillbilly" also won the Best Documentary Score Award at the Scruffy City Film & Music Festival.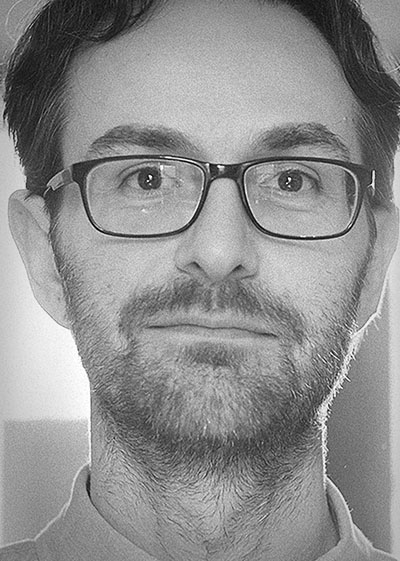 Mike De Caro (producer, Driving the Green Book)
After graduating in History at the University of Rome, Mike embraced Cinema and came to America where he studied Film at Columbia University. He directed and produced several narrative and documentary projects that had the privileged to screen in prestigious festivals like SXSW, Slamdance, Telluride, Aspen and more. Today Mike leads New Heritage Films, a production company and arts organization based in Harlem focused in making projects about the empowerment of minorities and overcoming socioeconomic injustice in America.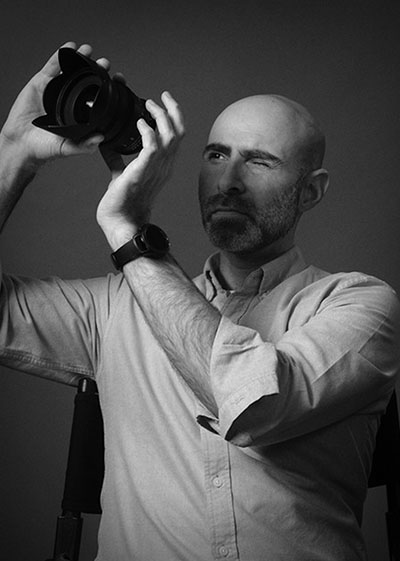 Saro Varjabedian (producer, Driving the Green Book)
Saro Varjabedian is an award-winning filmmaker. As a cinematographer, he has photographed several feature films and documentaries, including Me To Play, which screened at the 2021 Slamdance film festival. In 2018, he was nominated for Best Cinematography at the 2018 Lebanese Movie Awards for his work on The Traveler. As a director, he has directed five short films, a feature film and a TV pilot. His first narrative feature, Respite, is currently available on most VOD platforms. Varjabedian is a Columbia MFA Graduate and has taught cinematography and directing at New York Film Academy.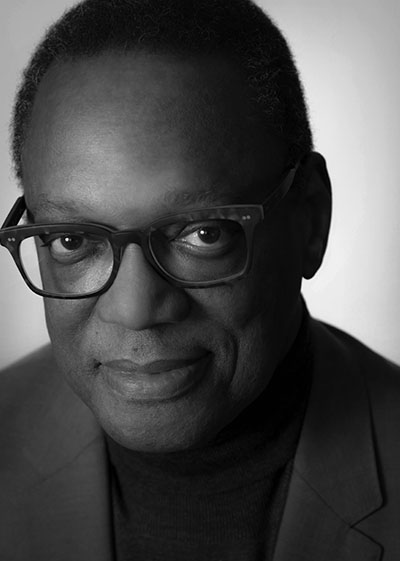 Alvin Hall (producer, Driving the Green Book)
Alvin Hall is a broadcaster, author and educator. His podcast series, Driving the Green Book, won an Ambie Award as the 2021 Best History Podcast. His radio programs include: The Green Book (BBC Radio 4), Alvin Hall Goes Back to School (PRI/WNYC, NY Association of Black Journalists Award), Who Sold the Soul? (BBC Radio 4, Radio Academy Award) and Jay-Z: From Brooklyn to the Boardroom (BBC Radio 4, Wincott Award for Journalism and Broadcasting). He presented BBC television series, notably the landmark Your Money or Your Life. On NPR's The Moth, he performed his autobiographical story, "Beyond My Viewmaster Dreams."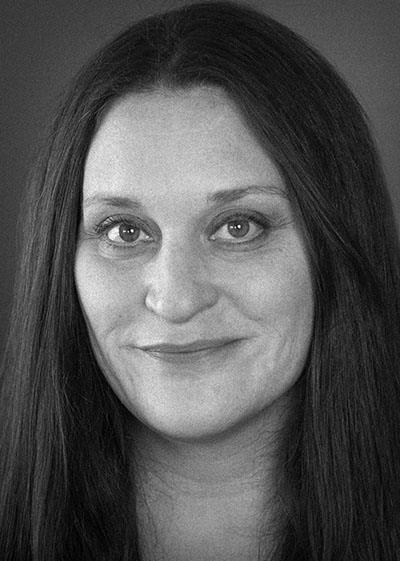 Margaret Byrne (filmmaker, Fighting Time)
Award-winning filmmaker Margaret Byrne directed and produced Any Given Day (2021) and Raising Bertie (2017). She is currently in production on Fighting Time, a series that follows a former homicide detective and dozens of men that were allegedly framed with murder. She has worked as a cinematographer on over a dozen films including Surge (2020), Waging Change (2019), Generation Wealth (2018), All the Queen's Horses (2017), and Amerian Promise (2014). She is the founder of Beti Films, an all-women film collective based in Chicago.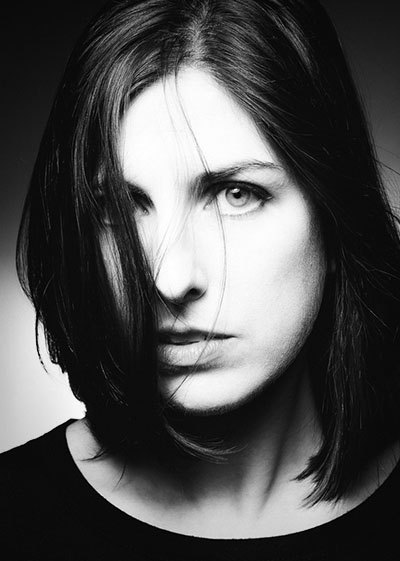 Rachel Pikelny (producer, Fighting Time)
Producer Rachel Pikelny is an Emmy-winning filmmaker, named to DOC NYC and Topic Studios' inaugural "40 Under 40" List. In 2020, she released three films: The Road Up, Audience Award-winner at the Chicago International Film Festival; Represent, which recently had its national broadcast on PBS/Independent Lens; and the early childhood education impact film No Small Matter, shown throughout all 50 states and on Capitol Hill. Previously, she produced The Trials of Muhammad Ali (2014), which won an Emmy for Best Historical Long-Form Program. She also directed and produced several episodes of the docuseries Cold Case Files and American Greed.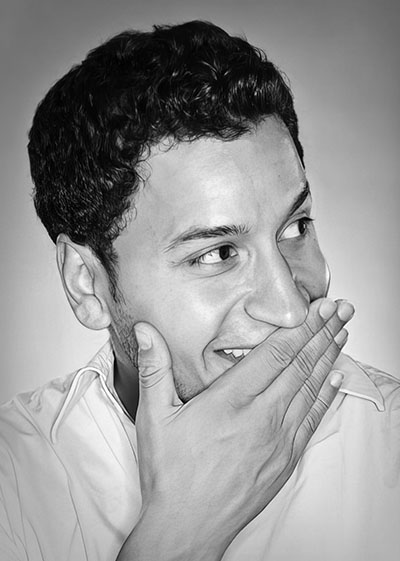 Luke Slendebroek (filmmaker, The Final Season)
Luke Uriah Slendebroek (Director/Editor) is a graduate of the UCLA School of Theater, Film and Television MFA directing program. While at UCLA, his films have been awarded The Hollywood Foreign Press Award, The Four Sister's Award, The Carroll Sax Award and the Edie and Lew Wasserman Fellowship. Luke has directed content for The Bill and Melinda Gates Foundation and Eli Lilly. He most recently directed the feature documentary Break Into a Musical. Previously, Luke was a Sundance Writer's Intensive fellow.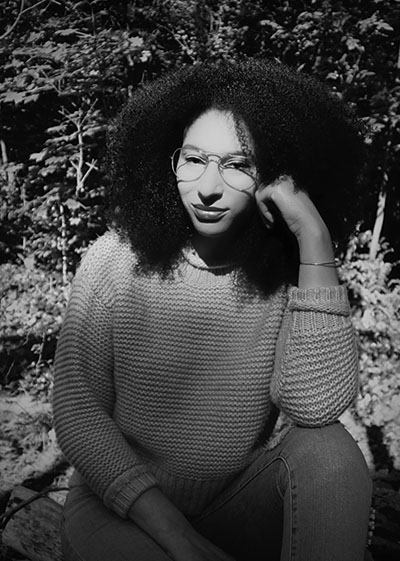 Chinisha Scott (producer/writer, From the Top)
Chinisha is a producer, writer, director, & performer who has created work for ZPZ, Sesame Street, Firelight, Left/Right, Caveat and more. Her work on Our Cameras, Our Stories (PBS) has been recognized with a NY Emmy nomination (2015) and an RFK Award in Journalism (2016). She is CEO of the production company Cosmic Dust Productions. She attended The New School, receiving her MA in Media Studies and a BA in Cinema Studies with a minor in African-American Studies from CUNY Macaulay Honors College, cum laude. She enjoys doing the NY Times puzzle in pen, but prefers the app on her phone.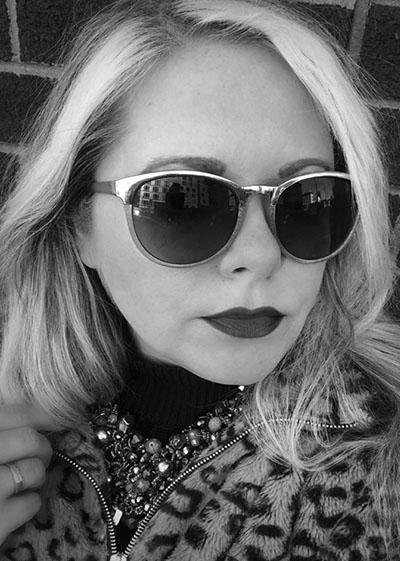 Miss TLC (producer, From the Top)
Miss TLC is an entertainment industry veteran with over 15 years of experience in the business of pop culture. As a graduate of NYU's prestigious Music Business program, with a resume that includes Arista Records, MTV Networks, Jive Records and Universal Motown Republic Group; Miss TLC has studied music through the eyes of commerce and creativity. While working as a consultant in 2016, Miss TLC's world was rocked by the news surrounding her most treasured artist—Prince. Connecting holidays, world events, various artists and special dates to Prince, the "Princerversaries" concept was born in September 2016.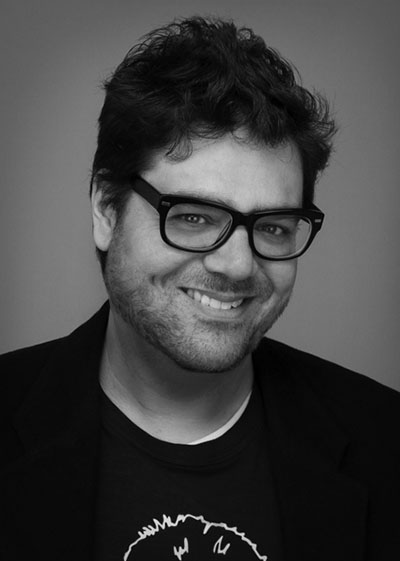 Kiernan Turner (filmmaker, Ghost Lights)
Turner produced and directed the acclaimed documentary Jobriath A.D. The award-winning film was released theatrically by Factory 25. He created and produced the online television show Wallflowers, now on the streaming channel Dekkoo. At Cinemarket, Turner worked on the financing and/or marketing of such films as W., Terminator Salvation, Love & Mercy, From the Rough, Very Good Girls and Dylan Dog: Dead of Night. Turner has a BFA and MFA in Filmmaking from NYU. His first feature film, 24 Nights, which he wrote, produced and directed, was made as his graduate thesis and picked up for distribution by TLA Releasing.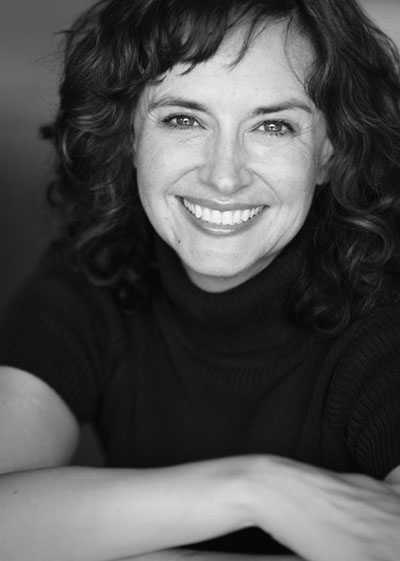 Christianne Tisdale (producer, Ghost Lights)
Christianne Tisdale produced the online TV show Wallflowers, streaming on Dekkoo. In the aftermath of 9/11, she produced, arranged and performed the debut album Just a Map: A Lullaby to the World," donating a portion of the proceeds to Women for Women International. A Broadway performer, Christianne has been an integral part of the New York arts community since the late 1980s, maintaining and fostering relationships in her industry for the past three decades as a cast member of Beauty and the Beast, Triumph of Love, On a Clear Day…, Les Miserables and, currently, Wicked.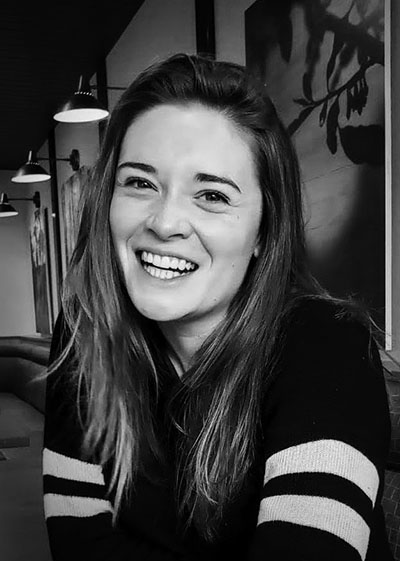 Isabel Soloaga (filmmaker, Growing up in America)
Isabel Soloaga is a filmmaker and freelance journalist who places viewers into the shoes of strangers through dynamic, reflexive approaches and vérité. As a humanitarian and scholar in the fields of migration and human rights, she brings over five years of international experience to the subjects explored in this docuseries. This is her reflection on the meaning of home and identity, written together with the families it follows as they transition from life in war-torn Afghanistan to their new homes in the U.S.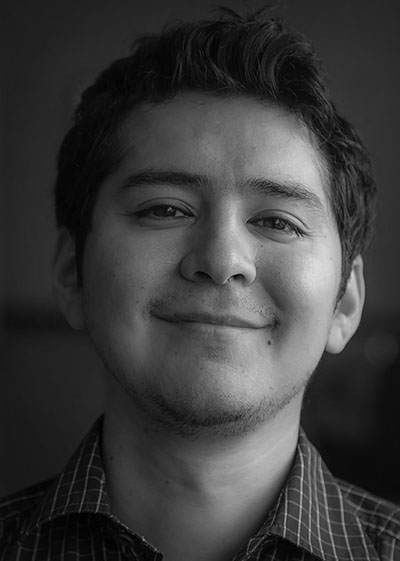 Daniel Chávez-Ontiveros (editor, Growing up in America)
Daniel is an award-winning Mexican filmmaker. He studied at the Escuela Nacional de Artes Cinematográficas in Mexico City. He graduated with an MFA in Documentary Film at Stanford University. His film El Cisne was awarded the UNAFF Youth Vision Award (2017) and the Audience Award at the Morelia International Film Festival (2016). He edited the documentary 499 (Dir. Rodrigo Reyes), which premiered at the Tribeca Film Festival (2020). At the festival, Daniel was nominated for Best Editing in a Documentary. Currently, he's editing two features, Sansón y yo (Dir. Rodrigo Reyes) and Sanctuary Rising (Dir. Florencia Krochik & Theo Rigby).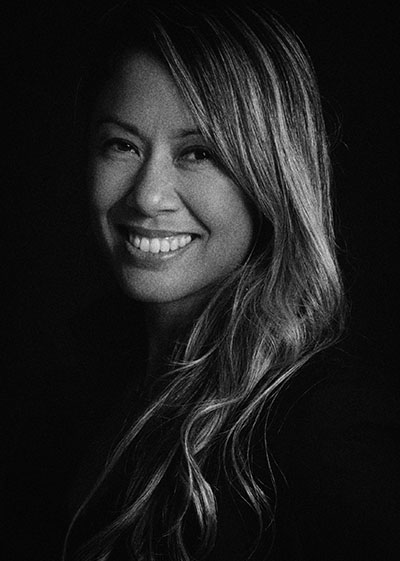 Dani de Jesus (writer/producer, Where You From?)
From LA, Dani de Jesus was highly involved in organizations advocating for women's rights while at UCLA, including UCLA's first Women's Leadership Conference. She then was the director of development at Craig Anderson Productions for six years. For 10 years, she taught at Maui High School, and won several awards, including 2011 HI Economics Teacher of the Year. De Jesus relocated back to LA and produced the short films "A Cohort of Guests" (Sarah Drew), "Adult Night" (Kevin Alejandro/Lesley Ann-Brandt) and music videos, including the recent Asian American Pacific Islander anthem "Gold" by Ella Jay Basco, featuring Ruby Ibarra.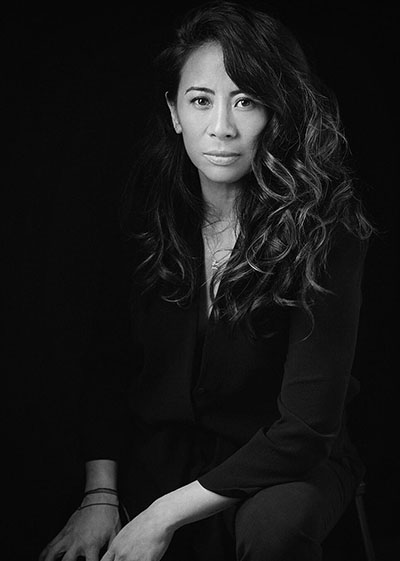 Leslie Alejandro (filmmaker, Where You From?)
A multi-hyphenate, Leslie Alejandro found her passion for photography while she was the executive editor at the celebrity/fashion digital magazine Bello Mag. Her work has been featured in Vanity Fair, Variety, Women's Health, etc. Alejandro turned to narrative film and joined UCLA Extension's Director's Program. Her documentary short "She's Having My Baby" and short film "Adult Knight" (Kevin Alejandro/Lesley-Ann Brandt) got her accepted as an official auditor for the HBOAccess Director's Program. Alejandro recently directed the empowered women video "Crack" by India de Beaufort and the brown pride anthem video "Gold" by Ella Jay Basco, featuring Ruby Ibarra.
For more information on any of the Labs or the projects that have been developed in them, please contact Lisa Hasko, Director of Artist Development, at lhasko@filmindependent.org. Additional information and an application form can be found at filmindependent.org.
Film Independent Artist Development promotes unique independent voices, providing a wide variety of resources to help filmmakers create and advance new work. Become a Member of Film Independent here.
If you are in a position to support our efforts, please make a donation. Your impact will double, dollar-for-dollar, with the generosity of our long-standing Arts Circle Member Susan Murdy. All donations made to Film Independent before September 30 will be matched up to $75,000.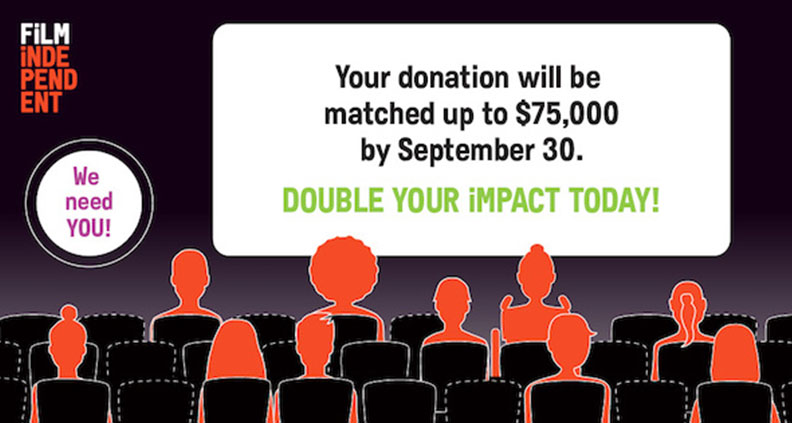 Keep up with Film Independent…