CASE STUDY: The Making of 'Brown Girls'
Every other week on the blog, we dig into the archives from Film Independent Education and examine, in detail, one film's production journey. Our hope is that filmmakers will take lessons from these stories to apply to their own projects. Good luck!
***
This week: Brown Girls is an intimate story of the lives of two young women of color. Leila is a South Asian American writer just now owning her queerness. Patricia is a sex-positive Black American musician struggling to commit to anything—job, art and relationships. While the two women come from completely different backgrounds, their friendship is ultimately what they lean on to get through the messiness of their mid-20s.
BROWN GIRLS
Type: Narrative Web Series
Director: Sam Bailey
Writer: Fatimah Asghar
Producer: Sam Bailey
Budget: $20,000
Financing: Grants/Crowdfunding
Production: 9 days, August 2016
Shooting Format: Sony A7S, Black Magic
World Premiere: elle.com (online)
Distributor: Open TV
Awards: 2017 Emmy Awards; Nominated—Outstanding Short Form Comedy or Drama Series; Streamy Awards: Nominated—Best Drama Series, Winner—Best Indie Series; International Academy of Web Television Awards: Nominated—Best Drama, Best Directing and Best Writing
Website: www.browngirlswebseries.com
DEVELOPMENT AND FINANCE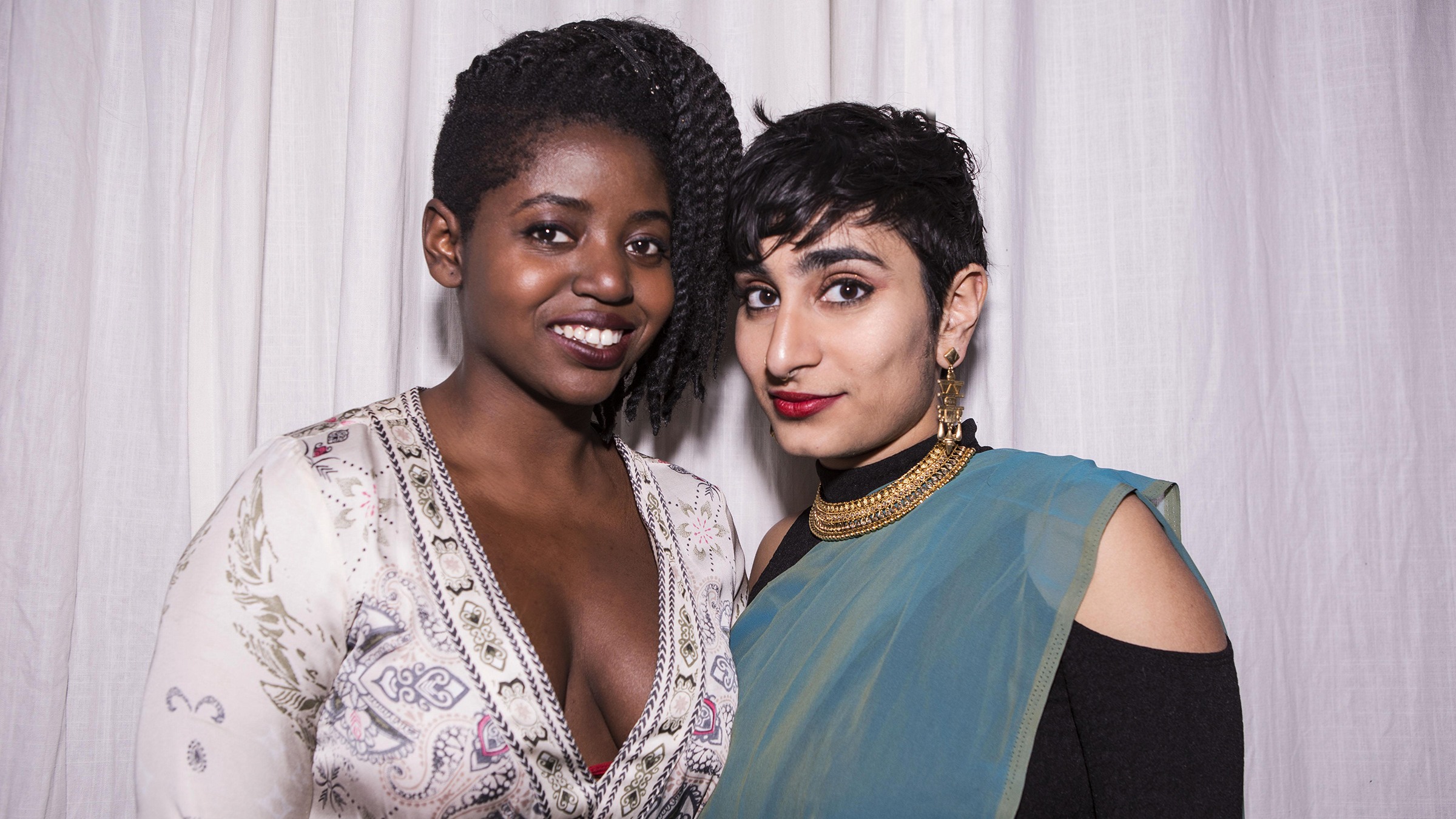 "I didn't go to film school," says Sam Bailey, producer/director of Brown Girls. "Web series were a way into the medium that felt very low-risk, but got our work out immediately to the people we wanted to see it."
In February of 2016, Bailey had just wrapped two seasons of one series when writer Fatimah Asghar reached out to say she had an idea for another. The project was an intimate look at the friendship between two women of color—one who is South Asian and Muslim American and one who is Black American—and examined being queer from a perspective that felt fresh and timely. Asghar and Bailey knew each other through the Chicago art scene and were already interested in working together; when Bailey attended a table reading of the script she knew immediately that this was the perfect piece for their first collaboration.
Also at the reading was Northwestern University professor Aymar Jean Christian, founder of Open TV, an alternative online platform that produces and distributes original indie series by and about artists. Open TV had supported two of Bailey's previous projects, and Christian now encouraged her to pursue Brown Girls. The director knew that if she could schedule pre-production for the spring and shoot over the summer, she could have a series ready to premiere by the following spring. But that would require raising the money—fast.
In writing the series, Asghar had begun with a collection of scenes or moments that felt significant to her characters, and spun each one out until it felt like an episode. As a result, the seven episodes varied in length according to the demands of the story. "My background is in poetry," Asghar explains, "so the short form of a web series felt natural to my experience with writing." With some episodes running as long as 15 or 16 minutes, Bailey projected a budget of $30,000 and applied for a grant from Chicago Filmmakers, an organization that had given generous funding to her last project.
She was convinced that the new grant would cover two thirds of the Brown Girls budget; instead, the project was awarded only $12,000, which gave Bailey pause. "At first I thought it meant we would only shoot a couple of episodes up front, but I don't love that approach to web series," Bailey explains. "I'd much rather shoot it all together and have the same creative team behind it [for every episode]."
Knowing a reworked budget would mean serious sacrifices, she approached the department heads she'd already attached to the project and asked if they could work within the new constraints. Every one of them said yes, and Bailey attributes their universal enthusiasm to the strength of Asghar's writing. The Chicago Filmmaker grant would be paid in installments, which meant that no single check would be enough to cover production. Open TV contributed $1,000, but that still left a significant gap. To raise additional funds, the team ran a crowdfunding campaign through gofundme.com; they brought on an artist to do renderings of the episodes in exchange for a social media shout-out, and emphasized the fact that their series was breaking ground in terms of representation.
"I stressed the fact that if you believe in hiring people of color and queer people and marginalized people and women behind the camera, you have to believe in paying them as well," Bailey explains.
Instead of asking for a large amount on GoFundMe, Asghar and Bailey agreed to set a goal of $7,000. The campaign extended through the start of production, and through a series of small donations (none was more than $200) netted just over $7,000—enough to close the gap. Knowing that these funds came from a community supportive of, and hungry for, this material was a powerful boost for the filmmakers.
With a background in theatre, Bailey had a strong network of actors to draw from when it came to casting. Several performers from the original table reading were cast in the series, and casting director Nick Ward stayed on board to fill out the ensemble. When none of the actresses they read seemed to fit the (co-lead) role of Leila, Asghar reached out to high school friend Nabila Hossein.
Hossein, an engineer, hadn't acted since she was a teenager, but sent over an audition tape that convinced both Bailey and Asghar she was the one. The greater challenge came when Bailey lost the actress she'd cast to play Patricia. Happily, Bailey remembered performer and comedian Sonia Denis and contacted her just as Denis was planning a move to New York. Bailey convinced Denis to stick around in Chicago long enough for principal photography, and finalized casting only days before shooting began.
PRODUCTION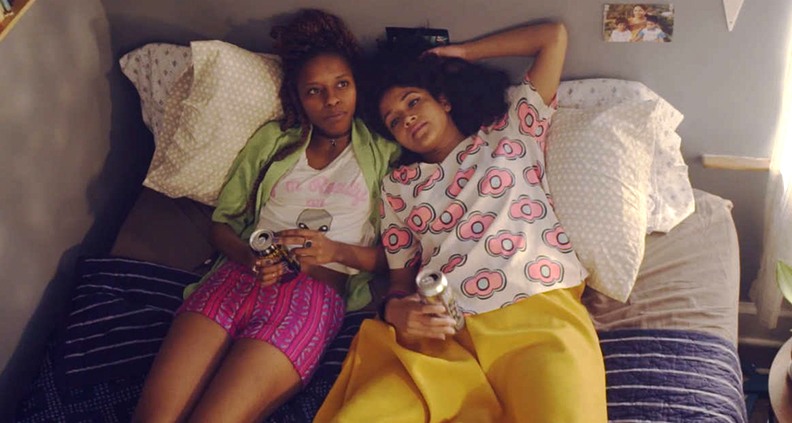 Brown Girls shot for nine days in August of 2016. With narrow margins, the shoot was uninsured, unpermitted and all but one location was secured for free. Knowing that avoiding tickets and unhappy merchants could be difficult, the filmmakers paid attention to the production's relationship with the community; they used the smallest possible crew and patronized the businesses where they shot, buying lunch for the whole set from a donated café location, for example.
"We used my DP's camera instead of renting a camera, which I think helped a lot," Bailey recalls. "We were pretty resourceful in what we could cut and what we didn't need." They did not skimp on details that would make a difference to an audience, like wardrobe and art direction, or on paying a large cast and crew who were devoting time and energy to the project. They also made sure everyone was well fed, and having catering donated by friends and family went a long way.
Though she doesn't always shoot in sequence, Bailey found it useful to work in order on Brown Girls, particularly as Hossain and Denis wouldn't meet until the first day of shooting. She also paid close attention to the project's social media life even while on set, making sure the team was collecting behind-the-scenes footage that could be used later to keep a growing audience engaged during the months-long buildup to a premiere.
During production, Bailey started several hashtags that could be used to build momentum and made sure that cast and crew were highlighting the project on their own social media profiles. As Brown Girls built a social media presence, Bailey also began to use it to barter—offering shout-outs to vendors and artists willing to donate to the production in exchange for free exposure to the project's followers.
LAUNCH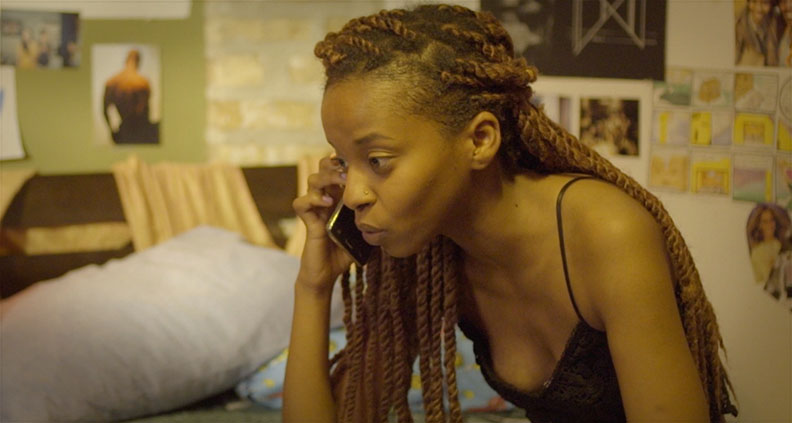 "When you're working with an editor that you can't pay a daily rate to, you kind of have to stretch [post-production] out more," Bailey explains of the process of cutting first a trailer—which premiered in mid-October—and then the series itself during her editor's off-hours from another job. Having worked with Open TV before to distribute her previous work, Bailey understood the demands of the platform and knew she could make the timeframe work.
As they prepared for launch, Asghar and Bailey put out another call across social media—this time seeking connections to journalists who might want to cover the release of the series. News of the trailer release first appeared on smaller blogs and websites like blacknerdproblems.com, but generated enough momentum that it was gradually picked up by higher profile media outlets.
The filmmakers did their own outreach and interview scheduling, and were gratified to discover that the incoming calls eventually outnumbered the outgoing. By mid-January, Asghar and Bailey were overwhelmed by the sheer volume of press requests and brought the project's assistant director, Sarah Coakley in to handle publicity through her firm, Chicago-based Coakley PR. "We didn't have a budget for marketing. We didn't have a budget for PR. In Sam's and my head that was a luxury, but we were really surprised by how many people were reaching out to us," Asghar remembers.
Shortly after the trailer was released, Asghar and Bailey began to get emails from LA-based agents and producers who saw potential in developing Brown Girls for TV. They flew to LA for a week of general meetings and screenings of the series, and had an offer on the table for a development deal with a smaller company by the time they left. Though they didn't accept the offer, they did sign with reps who would help them shop the project more formally following its release.
THE RELEASE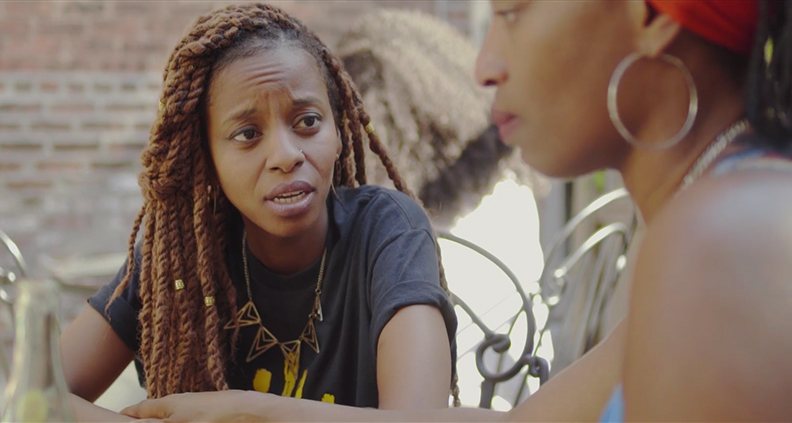 Bailey and Asghar had always envisioned a hometown Chicago launch for Brown Girls, but when friends in New York expressed interest in coordinating a simultaneous launch in both cities, they began to wonder if they couldn't pull off something with slightly bigger scope. Asghar put out the word on Facebook, thinking a few connections out of town might want to host parties in their homes or roll a screening into a pre-existing open mic or college campus event. But the team was overwhelmed by the response…
Soon, offers were rolling in to host major events at large screening venues and universities in 15 cities around the world, many of which would feature live opening acts and parties to follow. Release parties were planned in cities across the continental U.S. and as far away as Rincón, London and Lahore, the latter of which was particularly exciting to Asghar, a Pakistani-American who understood what it would mean to have a show with queer feminist themes screened in a conservative Muslim country. (Due to events in Lahore, the filmmakers believe the screening was unfortunately cancelled at the last minute.)
Bailey and Asghar left the details to the discretion of each host, but Ward stepped in to coordinate the screenings themselves, ensuring that they began simultaneously in order to allow for real-time responses across social media, and that all seven episodes were screened back-to-back.
The first episode of Brown Girls premiered on February 15, 2017 on Elle.com (online home of the print magazine), which also ran an accompanying feature story, and the entire series was released simultaneously on Open TV and Vimeo. Pieces in Time Magazine, The Guardian, Huffington Post and on NPR dropped within days of the launch, and the ballooning media coverage propelled the show directly into the zeitgeist.
By the evening of the release, #BrownGirlsTV was already trending on Twitter. "Because the series had so much joy in it, I think people looked to it for hope in an era that felt kind of hopeless," Asghar says of the show's snowballing popularity, "but it's really hard to know what's the right project at the right time. As a creator, you just have to create something that means something to you."
THE SALE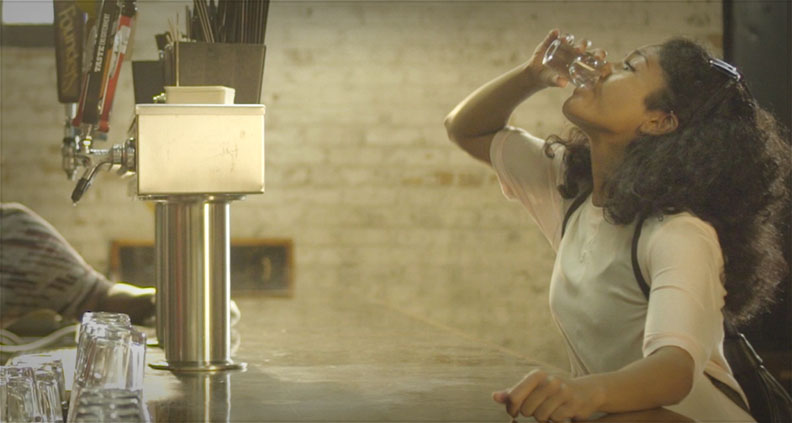 With a number of interested buyers tracking the show's performance, Bailey and Asghar returned to LA in early March to pitch to networks. They received three offers and ultimately made a development deal with HBO to adapt the project for TV. Asghar will stay on as writer; Bailey is attached to direct the pilot should the series move forward. Both creators were guaranteed Executive Producer credits.
Though the team didn't take it seriously when their managers suggested submitting the project for Emmy consideration, they were thrilled to learn that the show had been nominated for Outstanding Short Form Comedy or Drama Series.
Since the launch, Coakley has continued to sort through multiple media requests, though the creative team is happy for the moment to fly under the radar as they develop the project further.
FILMMAKER ADVICE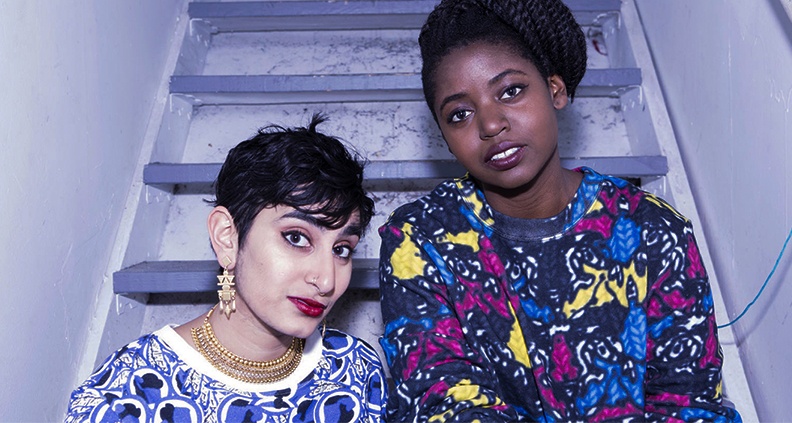 "Make the thing that you want because you want to make it—not because you're expecting an outcome," Asghar suggests, and advises other artists to stay focused on the work, not its scale. "Nobody has the luxury of money—especially when you come from a marginalized background. What's important is that you get your work out there, and that you build your own community around it."
"Don't be an asshole," Bailey adds with a laugh. "And make the work you want to see in the world".
Learn more by visiting our library of case studies for additional resources. Film Independent promotes unique independent voices by helping filmmakers create and advance new work. To support our work with a donation, please click here. Become a Member of Film Independent here.
More Film Independent…