Coffee Talks: Actors Share Advice on Rehearsal, Improvisation, Auditions and TV vs. Film
On Sunday, Jun 18 at the LA Film Festival, Film Independent was fortunate to have four accomplished actors participate in the second (of four) Coffee Talks panels. The panel included Jillian Bell (Rough Night, Inherent Vice), Amir Arison (20 Weeks, The Blacklist) and Michael Angarano (Sun Dogs, The Stanford Prison Experiment).
Burn Notice's Jeffrey Donovan—one of the stars of the 2017 LA Film Festival Gala screening Shot Caller—stepped into the moderator role, wasting no time delving into a variety of topics sure to be on the minds of aspiring actors: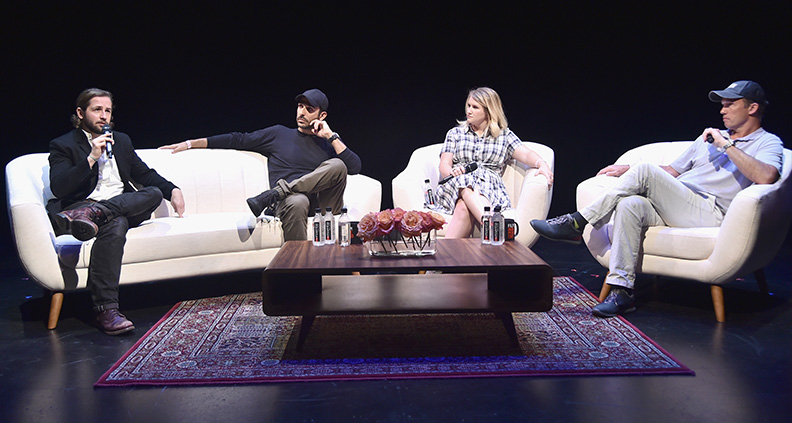 TV VS. FILM
Angarano likes both mediums, but admits he appreciates the "spur of the moment" inherent to making smaller indie films (Sun Dogs was shot in 20 days)—even if the tight schedule doesn't leave room for much else.
The romantic drama 20 Weeks (currently screening at the Festival) is Arison's first leading role in a feature. As such, he said he felt like one of the leaders of the film, a role that came with added pressure. On the other hand, the challenge of being on a TV show where he plays a supporting role comes with its own stresses. Namely, the frenetic shooting pace of network TV.
The raunchy lost weekend romp Rough Night (in theaters now) gave Bell a more substantial lead role than she's used to—the first time she's had a role with a substantial emotional arc.
Donovan chimed in with his take on going back and forth between the two mediums: contrary to his prior assumptions, he found himself sticking to the script much more on Burn Notice because of the show's tight shooting schedule, whereas he said he's found more room to improvise on big budget features.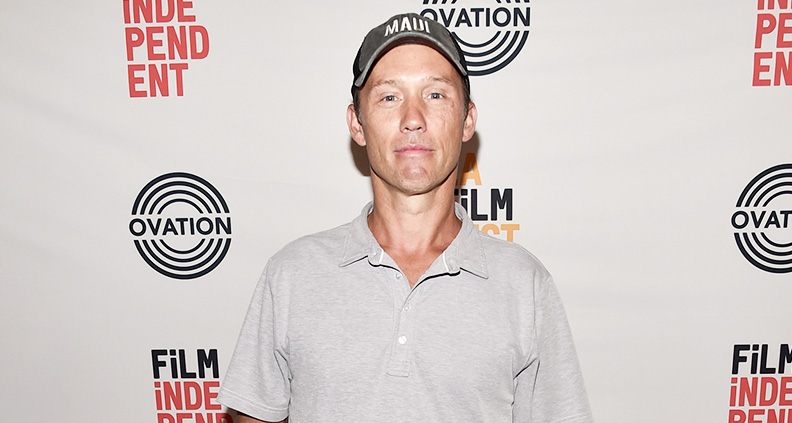 IMPROVISATION
Donovan dazzled the audience with a wild story of his first day on the set of macho drug drama Sicario. His quick-witted response to lead Josh Brolin's spontaneity in his first big scene lead to a bigger role, as well as his return in the upcoming sequel Soldado. In his first scene, Donovan was supposed to greet Brolin with a generic "How ya doin'?" with Brolin responding "Good." That was it on the page, but here's what Donovan came up with on the spot, during the first take:
Donovan: How ya doin'?
Brolin: Good. How are you?
Donovan: Not good, when I pee it burns.
Brolin: Oh, that sounds awful. What color is your urine?
Donovan: It's yellow, but with red specks.
Brolin: Red specks? That's blood. You should get that checked out.
Donovan: I'm going to a doctor next week.
That cracked everyone up. Director Denis Villeneuve loved it so much, he asked Donovan to keep doing the same thing (improvising) in almost every scene, resulting in 90% of his lines in the film being his own concoction.
Angarano spoke about one of his experiences making Almost Famous for Cameron Crowe. After nine hours of shooting in a stifling hot car, the director still didn't have what he needed. That's when Crowe simply told then 12-year-old Angarano to "just make it funnier." He decided to scream the non-sequitur "Eleven?!?!!"—a line fans of the film will still occasionally yell at him when he's recognized on the street.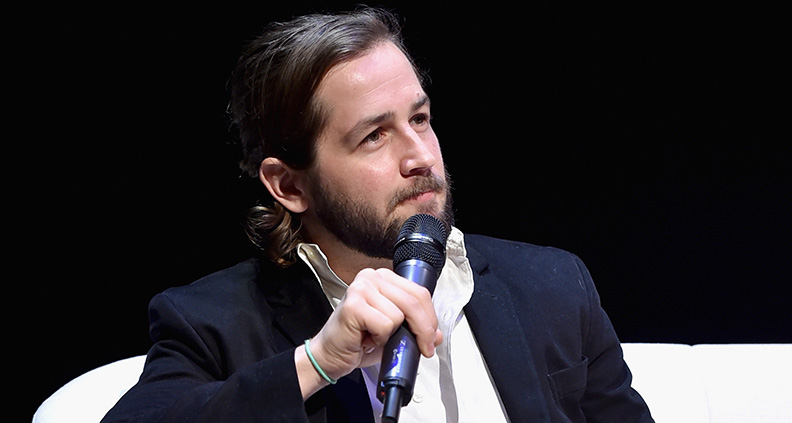 SELF-GENERATING YOUR OWN MATERIAL
Bell said that she's always working on two to three of her own projects when in-between paid acting gigs. During a recent dry spell, Arison directed one of his friend's one-act plays and found himself "dropped back into his artist's chi" to rediscover his passion for the craft. Reenergized, that's when he got his role on Girls and then The Blacklist.
Angarano had to find a way of dealing with downtime during the 2007 Writers Guild strike—going a year and a half without working for the first time in his young professional life (he was 20 at the time). He couldn't stand sitting around with nothing to do, so he wrote a script, which he finally directed last year.
The father of three toddlers, Donovan couldn't help but envy peers who have time to sit still. "My downtime is changing diapers, so it's not that interesting," he quipped.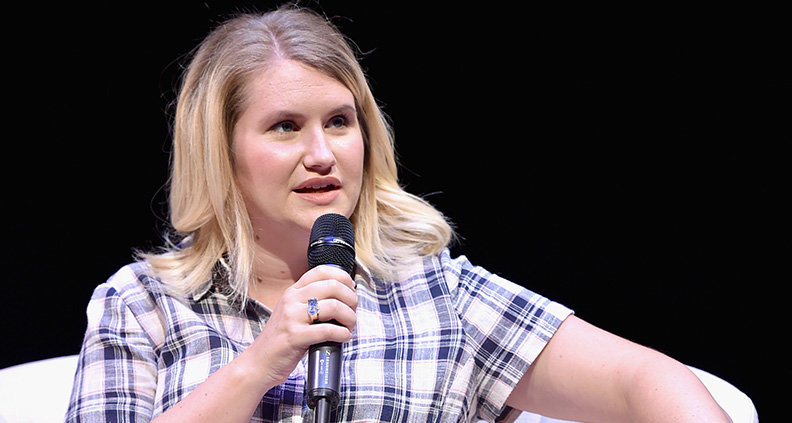 TACKLING PRE-AUDITION ANXIETY
The best advice a friend once gave Arison was: "The only thing you can control is how much you prepare." Ever since then, he's become obsessed with preparation. "I'm not gonna not get the part because I didn't do my homework," he said.
One of Arison's tricks is to build nervousness into a role that he's auditioning for. Bell does just the opposite. She fakes confidence into her characters to deal with the anxiety, something she did while successfully auditioning for HBO's Curb Your Enthusiasm.
Donovan plays mind tricks with himself and has a brilliant strategy: he stopped thinking of auditions as auditions and instead as a rehearsal. "I got the job. It's my role and I'm gonna show them how I'm going to play it. I took away the end result and I just made it an immediate work environment."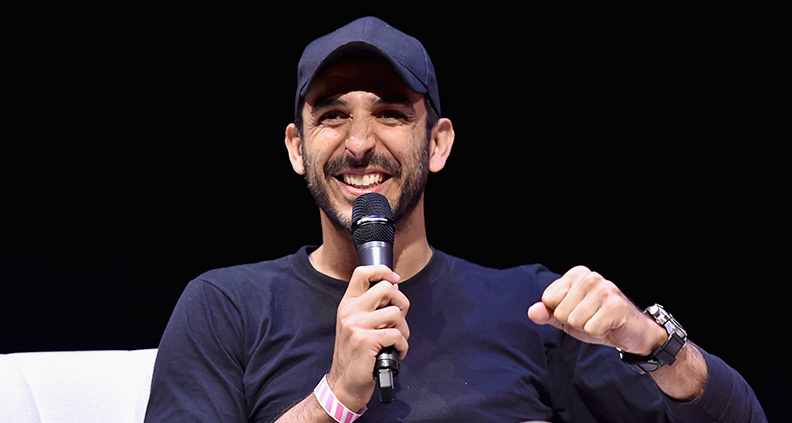 ACTING CLASS AND REHEARSAL
For comedy, Bell prefers not to rehearse too much, as she feels it takes away from the spontaneity of her performances. When deciding whether to invite other actors to rehearse, Donovan's take is to not be intimidated about asking your scene partner for time because of their perceived status. "I'm here to do my job, I'm not here to do [the other actor's] job," he said.
When asked about acting classes and how indispensable they are to an actor's toolkit, Arison advised not to overdo it, because "the greatest teacher is working and [learning] from your scene partners."
The annual Coffee Talks, sponsored by Ovation TV, took place June 18 at The Kirk Douglas Theatre. The Directors panel is sponsored by Directors Guild of America, the Actors panel is sponsored by SAGindie, the Composers panel is sponsored by BMI, and the Screenwriters panel is sponsored by Writers Guild of America, West.
The 2017 LA Film Festival is currently underway, June 14—22, headquartered at the ArcLight Cinemas Culver City, with additional screenings at ArcLight Hollywood, ArcLight Santa Monica, LACMA and The Theatre at Ace Hotel. Check out the Festival Guide here.
Stay tuned to our Twitter, Facebook and Instagram for the latest new additions and updates. And don't forget to subscribe to our YouTube channel for more exciting announcements. Tickets and passes are on sale now.
Sold out screenings? Get in with a Festival pass. In addition to screenings and special events (even when sold out) Festival passes provide entry to our super-fun Festival Lounge, featuring a 21+ hosted bar and the opportunity to rub shoulders with Festival filmmakers and other film industry professionals. Buy yours. Film Independent Members save up to 25%.