Director Steven Shainberg on Building Tension in 'Rupture' and Fifteen Years of 'Secretary'
Fifteen years ago Steven Shainberg made Secretary, a career-making film that the director insists "couldn't get made today." An idiosyncratic look at the development of a BDSM-style relationship between a dominant businessman (James Spader) and his submissive assistant (Maggie Gyllenhaal), the film expertly skirts the line between romance and transgression, involving its fair share of whips, chains and leather dog collars.
Released in 2002 (long before 50 Shades of Grey), the film was an art house hit across the world, introducing audiences to a truly original screenplay by Erin Cressida Wilson, who earned a Film Independent Spirit Award for Best First Screenplay in 2003. The film was also nominated for Best Feature and Best Female Lead for Gyllenhaal, who also received a Golden Globe nod for her breakout performance.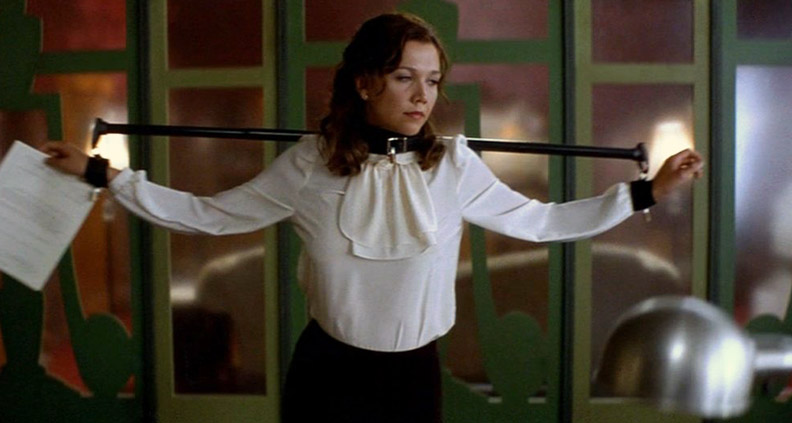 Over the past decade Shainberg's focus has mostly been on producing and bringing his latest directorial project to fruition. Rather than return to the themes of erotic tension that informed both Secretary and its follow-up, the conceptual Diane Arbus biopic Fur, Rupture—Shainberg's latest—is packed with action and suspense, featuring a terrifying plot placing the director squarely within the realm of filmmakers currently "taking a stab" (bad pun—sorry) at scaring indie audiences. The intense horror-thriller stars Noomi Rapace (The Girl with the Dragon Tattoo, Prometheus) as a single mom abducted by a mysterious organization, with the character's fear of spiders, resilience and natural instinct to survive propelling the action forward into unexpected places.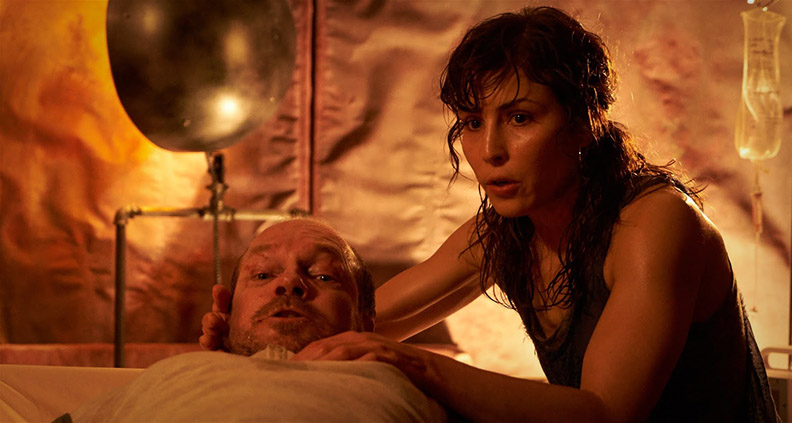 We recently spoke to Shainberg to talk about Secretary's 15th anniversary, Rupture and how to make your own movie magic outside of the Hollywood system. Here's the conversation:
STEVEN SHAINBERG
Have you watched 'Secretary' recently?
No. I'm a forward, not backwards sort of person. I don't have any contact with my ex-girlfriends. It did have an impact on my career. But unfortunately it's a movie that you couldn't get made today. The movies I'm trying to make [now] do have something somewhat in common with Secretary. Either they're funny or sexy, perverted or odd… Their characters aren't exactly immediately likeable. But it was way easier at that time to make [those] kinds of movies. Surprisingly, the fact that I made that film did not convince people that another movie with similar writing could be made.
What inspired you to jump back in the director's chair on Rupture?
I felt like it was a movie that tied into my psychological landscape. I was inspired by a Japanese horror film called Woman in the Dunes by Hiroshi Teshigahara. It made me really interested in [themes of] captivity. There's a lot of intensity, personal complication and transformation within that context. I always wanted to make a movie like this. We got the money and I said, "Okay, let's do it!"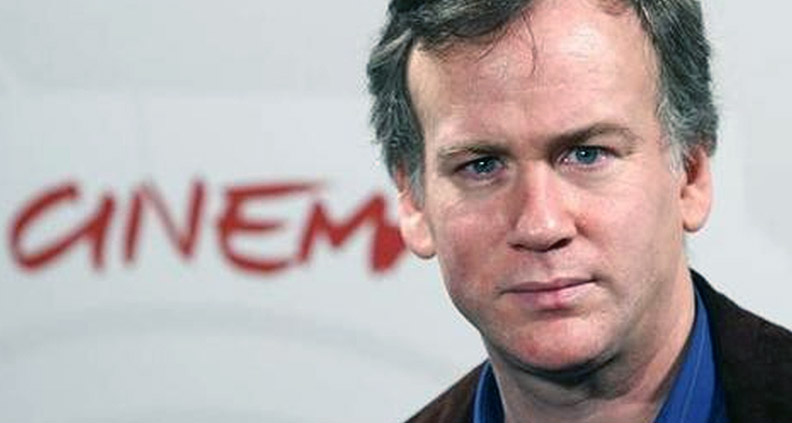 They're very different, but both Secretary and Rupture are suffused with tension. How do you build a sense of tension with your actors?
You have to have an actor who's capable of experiencing a degree of psychological depth in front of a lens that will make the movie bigger and deeper. With Secretary, [Maggie Gyllenhaal] completely embraced the role. In Rupture, to shoot at that level of physical and psychological intensity—12 hours a day—it's extreme labor. [Noomi Rapace] is this unique creature, there's no actor doing what she's doing. The way she arrives on the set and takes charge—it's something really special.
Do you have any advice for aspiring filmmakers?
I want the advice, man! Don't pursue big stars or a big number for your budget. Don't sit around waiting for the system to tell you it's ok to make a movie—just do it.
Rupture hits theaters and is available on SVOD beginning this Friday, April 28. To learn more about the film, please visit the movie's IMDB page. Secretary is currently streaming on all major platforms and is available on DVD.
Not a Member of Film Independent yet? Become one today. Want more Film Independent? Follow us on Twitter, Facebook and on our YouTube channel.