Directors Close-Up: The Art of IRL with 'I, Tonya,' 'Professor Marston' and 'Battle of the Sexes'
What better way to cap off the 2018 Directors Close-Up series than to feature three filmmaker teams whose recent projects all managed to tell deeply engaging and entertaining stories drawn from recent history and real-world characters?
The filmmakers: Battle of the Sexes co-directors (and husband/wife duo) Jonathon Dayton and Valerie Faris, I, Tonya director Craig Gillespie and Angela Robinson, writer/director of Professor Marston and the Wonder Women.
The March 7 panel—titled Real Live vs. Reel Life—was 'tag-team' moderated by director Kimberly Peirce (Boys Don't Cry) and writer Larry Karaszewski (The People vs. O.J. Simpson, Ed Wood), themselves no strangers to IRL-inspired big screen storytelling.
Together, Karaszewski and Peirce led a spirited conversation about the risks and rewards of sharing stories about real events and real people.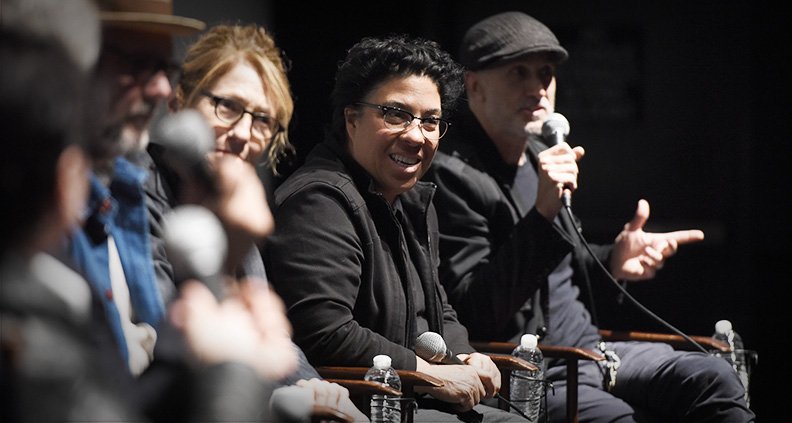 Peirce pointed out that the movie business, and filmmaking in general, could be considered "making entertainment of truth." So to start, let's dive into Gillespie's narrative of the truth as depicted in I, Tonya—a recent Film Independent Spirit Award winner for Best Supporting Female and Best Editing.
"In the first half of the film it's very clear who's telling which part of the story. This was an editorial choice that we made, along the lines of people accepting what they're told," Gillespie said, adding: "Then in the second half of the film, we started to strip away whose narrative it is that we're hearing."
Gillespie spoke to audiences watching the film and not realizing if what's being shown is Jeff Gillooly's version of what happened, or Tonya Harding's version.
"When you get to the end [with] Jeff saying Tonya didn't know, that's still his version," said Gillespie. At the same time, though, he also stated, "we present the evidence, but emotionally you do want to humanize her [Tonya]. By the end of the film that's what you take away from it." So, a tip to moviegoers: take what you're watching and ingest with a grain of salt.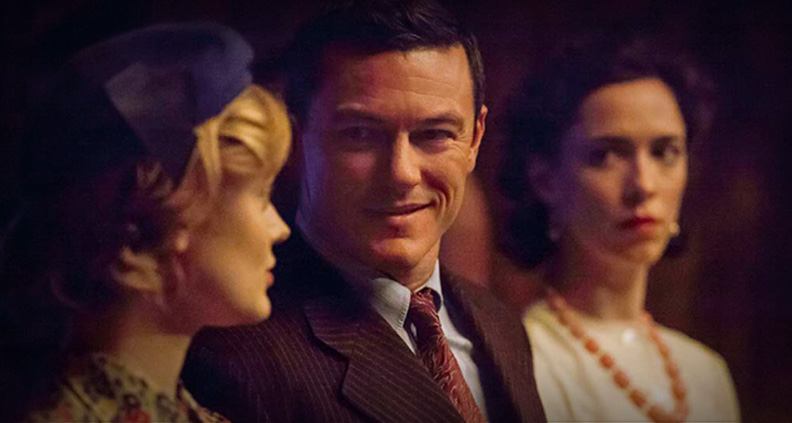 Robinson first came to the story of Professor Marston and the Wonder Woman—about the life of the titular Wonder Woman creator and the unconventional poly relationship he and his wife shared with their mutual lover, a former student—through Marston himself before becoming intrigued by his wife, Elizabeth Holloway Marston. Elizabeth, she learned, was incredibly intelligent, one of only four women to earn a law degree in 1918.
For Robinson, "it became a process of what I call uncovering and excavating hidden history." She continued: "As I got deeper, I felt like a detective of the emotional truth of the story, because it had been buried."
"There are all these clues that, as a queer person, were very obvious to me that this was a queer story. But over the years it had been systematically hidden."
As to the backlash she faced in truthfully depicting the story of the characters' relationship, Robinson said, "It was really interesting as a filmmaker, because at some point I decided the story had been hidden so long for a reason. To me it was very obvious that there was a lot of homophobia surrounding the story."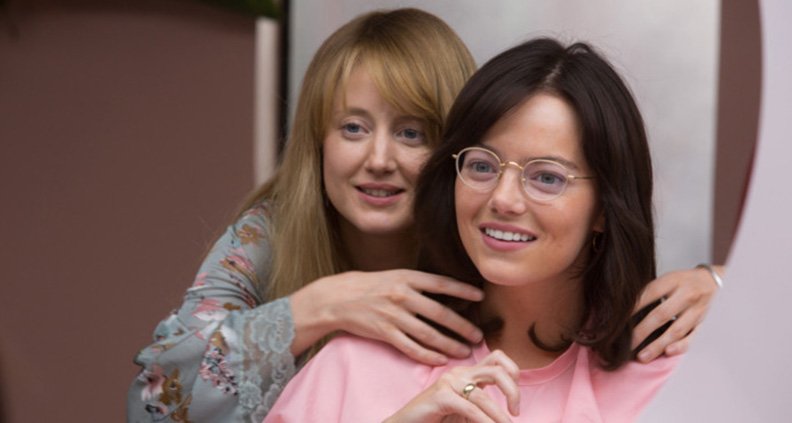 What, then, for Dayton and Faris was at the core of Battle of the Sexes? For Dayton, the love story between Billie Jean King (Emma Stone) and hairdresser Marilyn Barnett (Andrea Riseborough) was the key narrative they were most interested in exploring.
"The challenge was that what happened after our story was very much a departure from the origins of this relationship between Billy Jean and her lover," he said.
"We wanted to express a very positive story about someone—at a time of incredible homophobia, taking the risks when the eyes of the world were on her, having this relationship and acknowledging this truth about [herself]."
Coming to terms with one's sexuality, especially during a deeply homophobic time, could not have been easy. "A lot of what held Billie Jean back was her own homophobia. She couldn't admit to herself that she wanted to be with women. It was really hard for her to accept that about herself," Faris said, citing King's conservative parents and Long Beach, CA upbringing.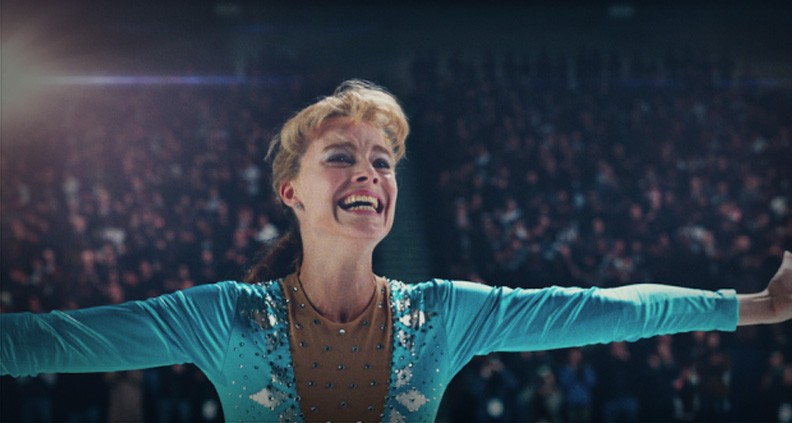 Peirce asked a significant question: "Where were the areas where you knowingly had to change the facts in order to get at the truth?"
Gillespie said that the most difficult part of I, Tonya was casting the character of Tonya's husband, Jeff Gillooly, because he came across as absolutely horrific on the page. "There was this sort of [question] of 'How do we not absolutely hate Jeff Gillooly?' And the creative license I took was that it [the domestic abuse Gillooly subjects Harding to] wasn't premeditated. That he was literally like a six-year-old having a tantrum."
Gillespie added, "Because [for the character] to be premeditated about this, walking in and deciding he's going to hit her, you wouldn't be able to sit through that."
Robinson faced a very different challenge. "I had almost a different assignment, because every character was dead," she said. So after a certain point, finding the emotional truth of who her characters were, in Robinson's view, boiled down to forgetting about her extensive research.
"And the core I thought there was this beautiful love story at the core of who Wonder Woman came to be"—the idea being to find the emotional truth of the narrative, not necessarily the literal truth.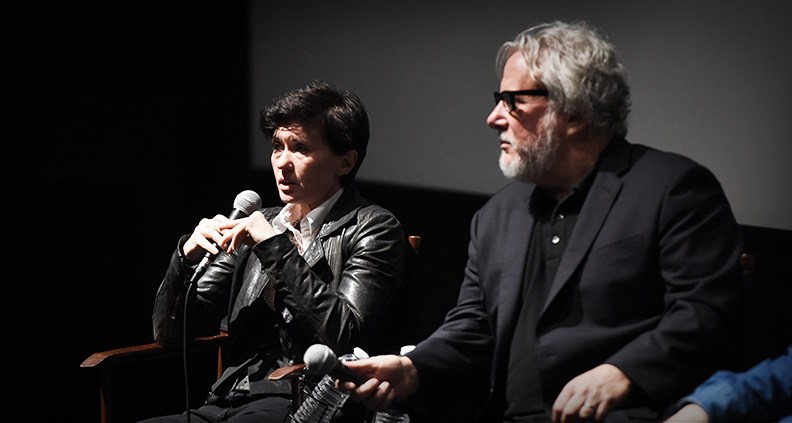 It's also important to consider complexity and contradiction when thinking about biography; there are always contradictions. "I worry in telling the story of a real-life figure that you do damage if you distort the truth too much," Dayton said.
He noted that individuals shouldn't be elevated and "made more heroic than they need to be, because then there's a separation between us and the audience and this person who seems so exceptional that I [the viewer] could never be that."
Faris agreed. "We didn't want the movie to feel self-congratulatory," she said, adding, "the part of Billie Jean's story that really interested us was her personal struggle and what she was going through as she was trying to make change." Karaszewski jumped in—"That is the real act of heroism!" he said.
As Faris articulated so eloquently about the life and story of Billie Jean King: "If you can change, then you can help make change." And that change starts with the truth… or some version thereof.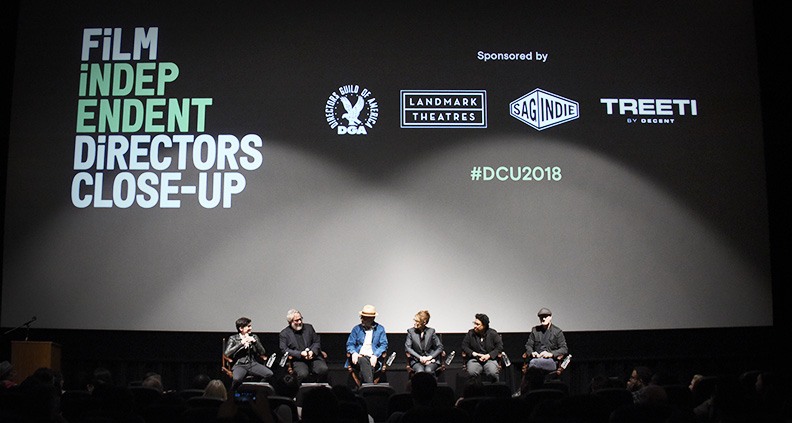 The 2018 Directors Close-Up is sponsored by Premier Sponsors Directors Guild of America, Landmark Theatres, SAGindie and TREETI by DECENT and Principal Sponsors Citi and USA Network.
To learn more about Directors Close-Up click here. For more info about Film Independent, please visit our website. To learn how to become a Member of Film Independent, just click here.