Directors Close-Up Recap: Nominees Share the Stories Behind 2016's Most Original Indies
No matter how experienced, the task at hand for independent filmmakers is often a risky and expensive one. Need proof? Look no further than the fourth night of Film Independent's Directors Close-Up series, which featured three of the year's most-recognized Spirit Award nominated filmmakers gathered for a Directors Roundtable to tell the stories behind their films and celebrate the innovative spirit that drives them.
Held on January 22 at the Landmark Theaters in West LA and moderated by Film Independent President Josh Welsh, the roundtable consisted of Andrea Arnold (writer/director of American Honey), Robert Eggers (writer/director of The Witch) and Pablo Larraín (director of Jackie). From Eggers, who came to directing through a passion for art direction, to Arnold, who found inspiration in an impromptu road trip, to Larraín, who was literally commanded by his mother to take on former first lady Jackie Kennedy's story, all three filmmakers exhibited sincerity of vision and creative problem-solving as they reflected on the making of their films.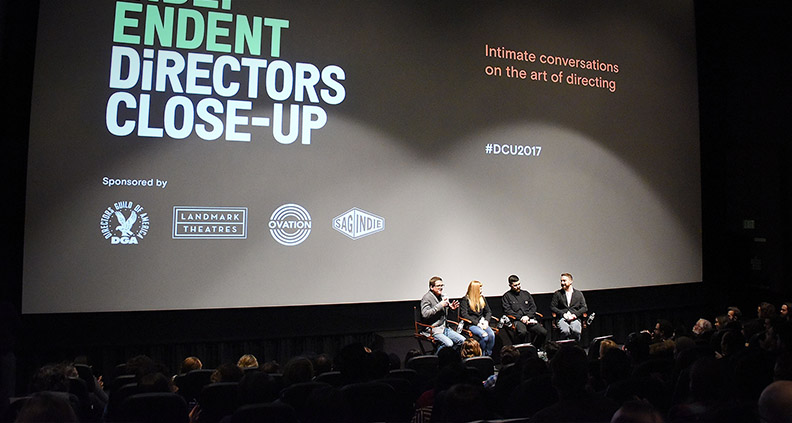 After showing her Wuthering Heights adaptation at Sundance in 2012, Arnold was preparing fly home to England but instead rented a car and drove south to explore Zion National Park (January being far from the best time for a car trip through Utah). That adventure sparked numerous subsequent road trips, as well as the idea for American Honey—about a teenage girl (played by Sasha Lane, Spirit Award nominee for Best Female Lead) who joins a traveling mag crew selling junk publications door-to-door across Middle America. The film was shot sequentially, starting in Muskogee, Oklahoma and shuttling the entire cast and crew (roughly 60 people, as best Arnold could recall in the moment) cross-country. "I kind of love chaos," Arnold explained.
Shia LaBeouf was the only experienced actor Arnold cast. When her original female lead dropped out two weeks before filming, Arnold went to Panama City, Florida on spring break and observed thousands of teenagers on the beach. "Everyone thought I was a porn director," she recalled. She encountered Lane, who had the vitality and spirit Arnold wanted for the role, and soon found that Lane and LaBeouf helped each other: "Untrained actors never do the same thing twice, which keeps the professionals on their toes"–the mixture of talents work well together to elevate both performances.
This year's Spirit Award-winner for Best First Feature and Best First Screenplay, The Witch was filmed after four years of fundraising. Having found difficulty getting his scripts made as an art director, Eggers combined his fascination with witches and New England history to make a film that stayed true to his Colonial aesthetic while also making sense financially. The Witch explores 1692 witch mania through the eyes of a Calvinist family in colonial Massachusetts—delicately shot so as to protect the youngest children involved from the grim subject matter.
With just 25 days to shoot and a location situated in a remote region of Canada, production on The Witch was difficult. According to Eggers, working with kids, a horse, a raven and a hare was great—but "the goats were utter hell." Specifically, one goat who only wanted to do one of two things: 1) sleep, or 2) attack the film's lead, Anya Taylor-Joy. But after four years waiting for financing to come through, Eggers was very prepared for a satisfying and fun directing experience.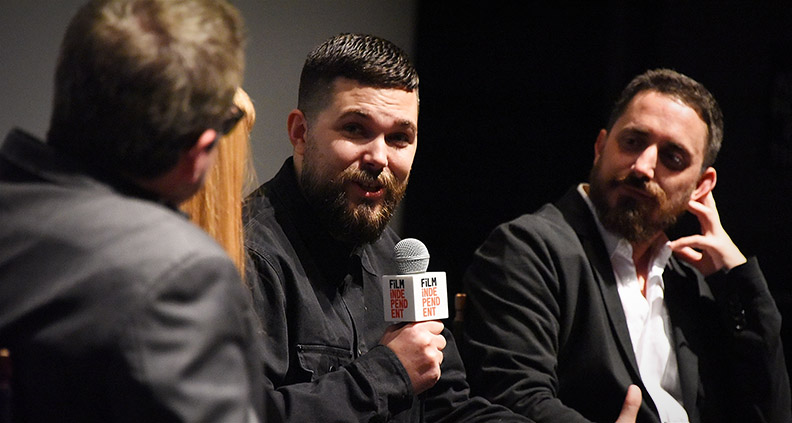 Directing Jackie fast on the heels of Neruda was not an ideal experience for Larraín—"I didn't sleep [for a whole] year," he said. But when producer Darren Aronofsky essentially dropped the script in his lap, Larraín's mother insisted: "You go make that movie, son." So he did. Attracted by the prospect of exploring the public persona of Jackie Kennedy vs. her hidden life immediately following the assassination of her husband, Larraín was compelled to tap into the First Lady's mysterious aura without trying to explain it fully.
Crucial to Jackie's compelling storytelling is its score. Larraín navigated an unorthodox workflow with composer Mica Levi, who frequently would send samples that were unusable or meant for other scenes than the ones Larraín had asked for. So Larraín would just put the pieces where they seemed to fit best, admitting it was odd at first but that he got used to it. No hint of impatience exhibited in this explanation, Larraín observed that real musicians exist in another world. "It's hard to talk to them—they're not here." Recognizing Levi needed to work that way as part of her process, Larraín adapted to her style, leading to an Oscar nomination for Best Original Score.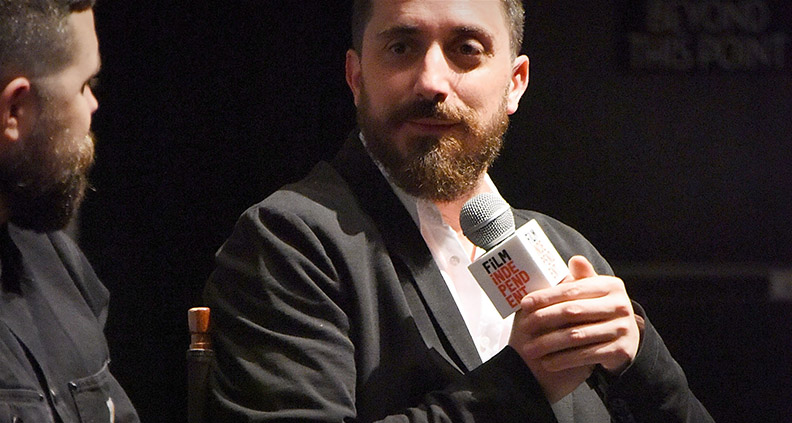 Respectively British, American and Chilean, the three directors are as unique in their directing styles as the stories they tell. Arnold tested 15 cameras and shot about 120 hours of footage on her traveling film, but gave almost no direction to the actors. Eggers gave very specific direction to the cast about his film's language and choreography. Larraín was specific with some of the actors, but not Portman—citing the film's particular personality as a reason to keep things loose. But all three directors moved confidently forward in their vision and inspired audiences with their tenacity and innovation.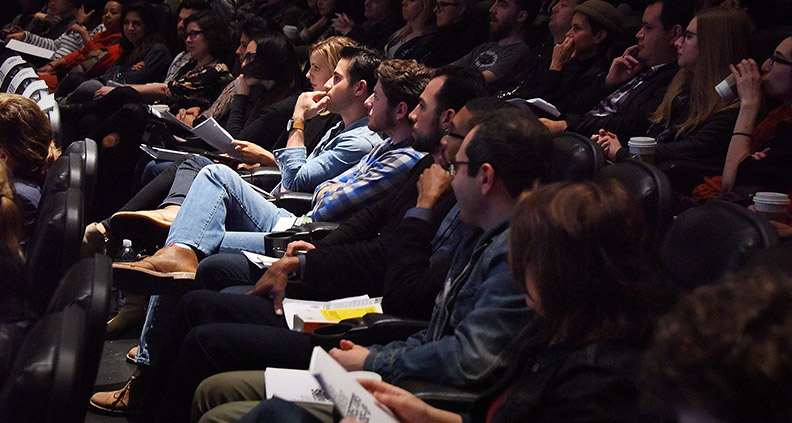 To learn more about Film Independent's Directors Close-Up click here. For more info about Film Independent, please visit our website or subscribe to our YouTube channel. Learn how to become a Member of Film Independent by clicking here.
(header: Larraín, Arnold and Eggers)