Directors Close-Up Is Coming! Let's Revisit Five of Our Favorite Panels…
In filmmaking, the close-up serves a variety of purposes. It can emphasize key emotional moments as they play out across a character's face, or act as a visual shorthand to denote deep thought as a character puzzles out a challenging situation. Often, close-ups are there simply to allow us to marvel at the inhuman porelessness of a star's face, or to slyly conceal surrounding action for reasons of suspense or a big comedic reveal. And sometimes, they're there because close-up shots are easier to light and the day's running long on set. Point is: for such a simple technique, it's interesting how multifaceted close-up is.
The same could be said for Film Independent's Directors Close-Up (DCU) which likewise seeks to utilize an innate sense of proximal intimacy to a variety of practical ends; whether learning how to assemble the perfect cast, direct dynamic genre films or to create the visual language of a modern day sci-fi classic. The annual five-week event—one of our hottest (and most star-studded) tickets of the year—consists of five unique evenings, each focused on a specific aspect of the art of filmmaking, direct from the experiences of current awards season favorites.
The Directors Close-Up returns January 15—lineup to be announced soon—but Film Independent Members can purchase pre-sale tickets starting now, so don't delay. Tickets are available to the general public soon, so stay tuned.
In the meantime, to refresh your memory, here are just a few of our favorite DCU moments from yesteryear—from the wise to wild. Enjoy!
2019 SPIRIT AWARDS ROUNDTABLE
Why We Loved It: What do filmmakers Debra Granik (Leave No Trace), Boots Riley (Sorry to Bother You), Barry Jenkins (If Beale Street Could Talk), Tamara Jenkins (Private Life), Bo Burnham (Eight Grade) and Paul Schrader (First Reformed) have in common? Very little, it turns out. Which is precisely what made the DCU's 2019 Spirit Awards roundtable so unpredictable—and so fun. Whether it was onetime YouTube comedian Burnham jumping in to poke lighthearted fun at irascible old-timer Schrader, Riley's politically impassioned outsider perspective or Granik and Jenkins' steadying female presence, this unlikely collection of 2019 Spirit Award nominees provided a night like no other.
I 'LAIKA' LIKE THAT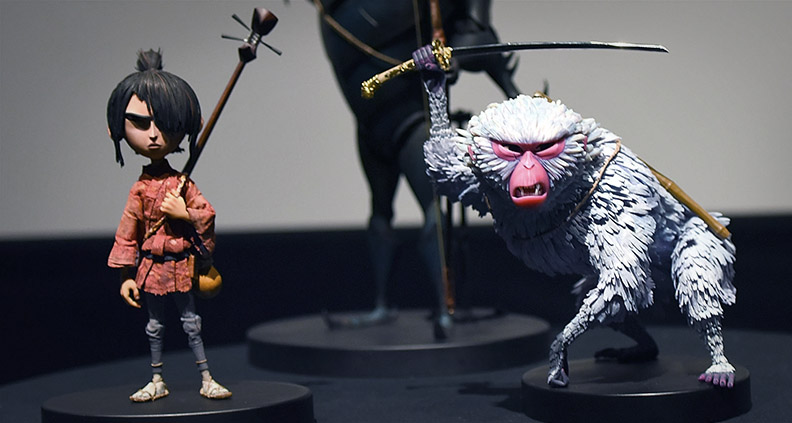 Why We Loved It: For a 16 years, Portland-based animation studio LAIKA has been creating some of the most technologically innovative, narratively sophisticated and visually arresting motion pictures of the 21st century. Primarily utilizing the painstaking process of stop-motion animation, LAIKA's incredible creative run kicked off with 2009's Coraline and continued with 2012's ParaNorman and 2014's The Boxtrolls, culminating in arguably the studio's greatest achievement, 2016's Kubo and the Two Strings. At the 2017 DCU, Kubo director (and LAIKA founder) Travis Knight brought his creative team—along with Kubo's articulated puppet principal cast—to The Landmark for an intimate show-and-tell delving deep into the production of the Oscar-nominated film.
ACT NATURALLY
Why We Loved It: Knowing how to work with actors is, of course, a critical part of the filmmaking process. Which is why acting pops up as a frequent topic at the DCU, with plenty of helpful advice and hard-won professional insight for those on both sides of the camera. In fact, DCU has regularly featured soon-to-be-very-famous performers at the outset of their career—from a pre-Atlanta Lakeith Stanfield in 2014, to Lady Bird's supporting players appearing with director Greta Gerwig in 2018, to last year's discussion with filmmaker Nicole Holofcener about The Land of Steady Habits with Me, Earl and the Dying Girl up-and-comer Thomas Mann.
PHONING IT IN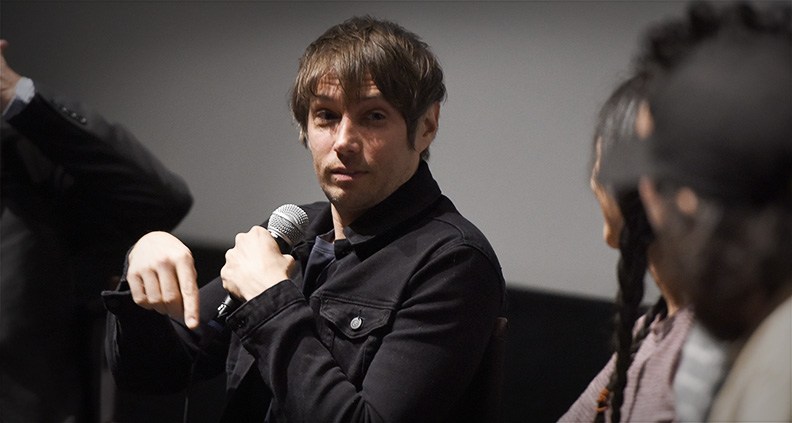 Why We Loved It: Sean Baker's 2015 indie hit Tangerine was notable for many reasons, not the least of which was its eventual Best Supporting Female win for co-star Mya Taylor at the 2016 Film Independent Spirit Awards—the first major film prize awarded to a transgender performer. But just as progressive (albeit in a different way) was the way in which Tangerine was shot: on an iPhone 5s, on location along the LA sex-worker hotbed of Melrose Avenue. At the 2016's DCU, Baker and producer Chris Bergoch took the stage to explain just how their ultra low budget run-and-gun production went down. You'll never look at a smartphone the same away again!
WRITING YOUR OWN SCRIPT
Why We Loved It: Last year, a group of three accomplished writer/directors—Jane Anderson (Olive Kitteridge, The Wife), Robin Swicord (Wakefield, The Curious Case of Benjamin Button) and Billy Ray (Captain Phillips, Shattered Glass)—took an exacting look into the screenwriting process, with an emphasis on the difference between writing for oneself vs. writing for an outside director. The insight shared by the panelists was generous and illuminating enough on its own, but there was a hands-on element that took things even further: downloadable script pages from the panel's films, to be followed along to as clips were shown, which helped illuminate the sometimes wide gulf between page and final product.
The 2020 Film Independent Directors Close-Up takes place between January 15 and February 12. Member pre-sale tickets are available now. Not a Member of Film Independent? Join today and avail yourself of all of our year-round benefits, including the ability to vote for the winners of the 2020 Film Independent Spirit Awards.
More Film Independent…
(Header: Greta Gerwig at the 2017 Directors Close-Up)