Directors Close-Up: The 'Horror and Mystery' of Directing Dynamic Genre Film
Genre films—and horror films, in particular—have a unique ability to stir up high anxiety, extreme fear and panic in audiences. Heart pounding, eyes wide with doom, crouched at the edge of their seat, the viewer is left to experience a roller coaster of emotions, for 90 minutes or more. So it begs the question: What are some of the biggest challenges (and rewards) facing today's genre film directors?
On February 27, the final night of Film Independent's 2019 Directors Close-Up series devoted itself to all things scary, delving deep into the minds of the masters of modern horror and mystery/thriller moviemaking—a panel that featured Fede Alvarez (The Girl in the Spider's Web, Don't Breathe), sibling co-writer/directors Drew John Erick Dowdle (Waco, Quarantine), Aaron Katz (Gemini, Cold Weather) and Daniel Stamm (Fear the Walking Dead, The Last Exorcism), moderated by Collider film critic Scott Mantz.
Keep reading for more. And for more clips from the 2019 Directors Close-Up, be sure to subscribe to Film Independent's YouTube channel.
DIRECTING DYNAMIC GENRE
Addressing the challenges of genre filmmaking, Alvarez said, "I think the fact that it's genre, people expect something out of horror or sci-fi—it's a label." He continued: "The masses want to know exactly what they want to see before they see it." But "apart from that, the rest is a joy," he said.
Gemini director and self-avowed LA-set mystery/crime enthusiast Katz said, "I see a big challenge in taking what I'm interested in—which is using studio structures we might be familiar with from the '80s and '90s in terms of genre filmmaking, thrillers or science-fiction films—and then populating those films with really interesting, complex characters." Time and again during the panel, the question kept popping up: What genre is this film? And: is it pure genre?
Katz continued. "I think some of the very best films straddle that line and use genre to investigate really interesting characters." Adding: "It's about finding a way to make films really exciting and satisfying in a sort of audience-pleasing way" while still carving out space to create those interesting, dynamic characters.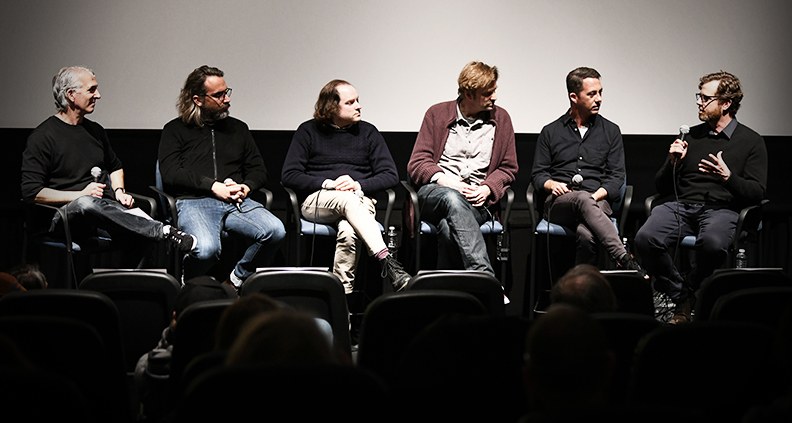 Whatever the case, remember: when making a horror film, you owe the audience scares. "In human history there are only so many ways to scare someone," said Stamm. "So I come across very few exciting, unpredictable scripts in general, even with features." With TV, he says, the challenge with the genre is the same—to find new and exciting ways to scare people.
Speaking of his work helming episodes of AMC's popular zombie spin-off Fear the Walking Dead, he said, "You have to find the new scares in that universe in Season 3 of a show that's already had 120 episodes." He admitted that the TV world can feel limiting, with those who've come before having already explored certain directorial choices that might have otherwise been effective.
Stamm advised the audience to focus on doing one thing really well when directing for TV. "Find one thing about the scene you're shooting that you want to do really well. Don't try to do everything," he cautioned. "If it's lighting, make the most beautiful-looking scenes cinematography wise. If it's acting, really concentrate on that moment," he said.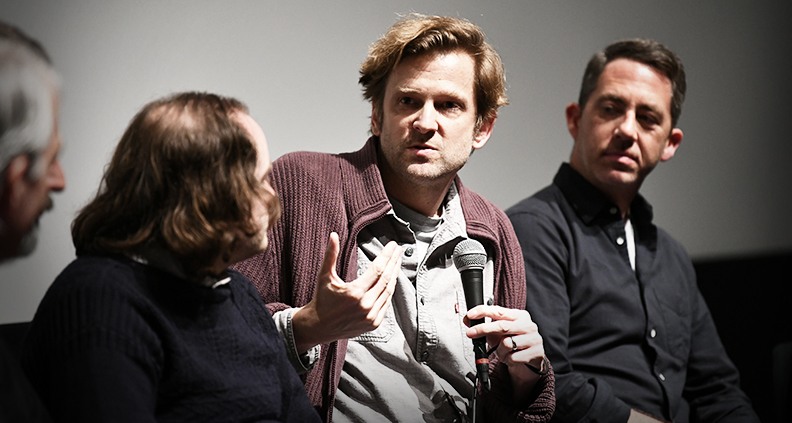 According to Drew Dowdle, right now is the very best time to be a genre filmmaker in Hollywood. "There's never been more demand in terms of independent film financing and studio financing," he said, adding, "It's what everybody wants to make right now… The theatrical marketplace has changed a lot in the last few years—there's Marvel and there's genre," he said.
John agreed with his brother, noting that the real challenge is finding a unique way into the story that will distinguish itself amid a sea of competitors. "In genre, you have to learn the economy of I have to scare people at a certain point," he said, adding, "You have to respect the intention the audience gives you and [in turn] give them what they're looking for in some unique way"—a great beginner tip for impactful horror filmmaking.
But! How does one find new, creative ways to stay true to genre conventions while still pushing against tired tropes and working on a limited production scale? Alvarez said the hardest part is sticking to your vision. "That's the lesson I learn every movie, making sure [the film] doesn't get deluded." He continued: "The vision for me is almost like a nose on the face. It's one of those features that's very prominent," he said.
Preserve the essence of your film. So you can still claim the film as yours no matter what gets "nipped, tucked or changed," he said.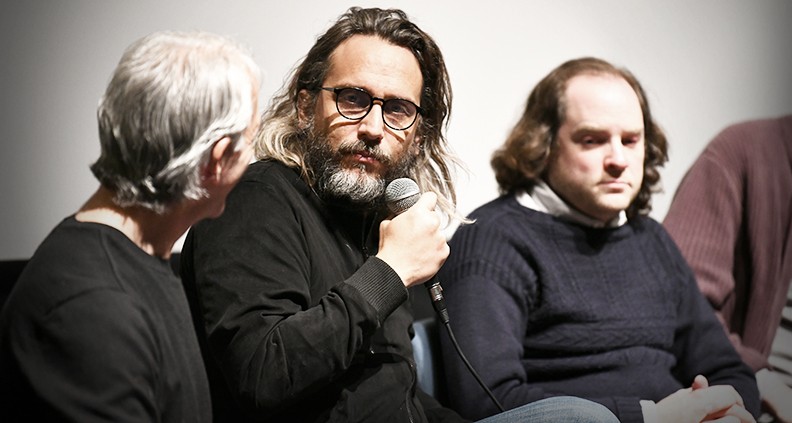 It can be even more exciting to deal with the constraints of a lower-budget film, Katz says. "I think you can, regardless of your budget, find ways to express what excites you about the story, the characters, the aesthetic of the film." Sometimes the challenges—locations, the shooting schedule—result in combining two scenes to create an amazing scene you didn't write, Katz noted.
Stamm's advice regarding the constraints of micro-budget or no-budget filmmaking: "In film school, one of our teachers said, your homework is to find the one thing you have to structure your first feature around," he said. "If you know an actor, structure your first feature around them. If you have access to a camera or crane" utilize those resources.
Stamm's first feature—the 2010 mock documentary The Last Exorcism—was a no-budget, no-name passion project. Stamm took ownership of a lack of means, however. "We'll make the ugliest-feeling movie, and we will make [that] a positive by making it feel real," he said. "So we literally based everything on having nothing," he said, expressing gratitude for the experience because "it opened up a style I never would've tried in a million years."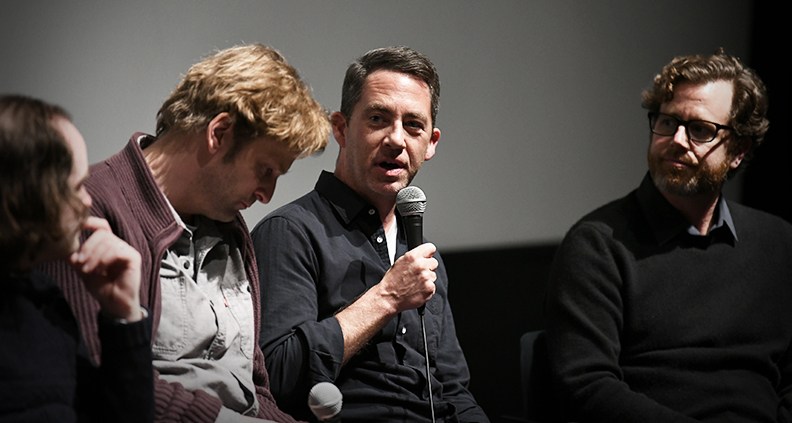 In the fast-paced world of TV, according to Drew, "You have no time to shoot anything. It does force you back into this improvisational style that reminded me of our earlier genre films, where sometimes things become more genuine and terrifying [because you're] limited on the budget." Moreover, when making a film for less than half a million dollars, "It forces you into these [creative] corners that actually end up making [the film] a lot scarier," he said. So who's to say you need $20 million to make a truly terrifying horror film?
John chimed in. "When you're up in the $20 million range, you're expected to compose [the film], to storyboard." And after making a studio movie, going back to indie filmmaking with 2014's found-footage Parisian catacombs thriller As Above So Below, he said: "We had to stay really fast and loose and trust our instincts. There's something so freeing about that after being in that studio world where you're trying to get everything right all the time," he concluded.
The big takeaway? You'll feel inspired to make more creative choices because of financial constraints, and you can blaze your own trail making low-budget films, using a recognizable genre bridge to your audience.
Go ahead. There's nothing to be scared of.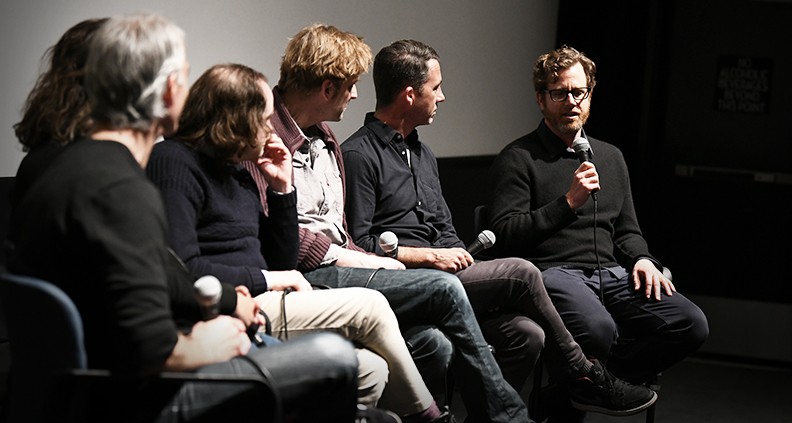 For more information about upcoming Film Independent events, click here. To learn how to become a Member of Film Independent, click here.
The 2019 Directors Close-Up is sponsored by Premier Sponsors BREAKER, Directors Guild of America, Landmark Theatres, SAGIndie and The Sexton; Principal Sponsor Cast & Crew/Media Guarantors; and Supporting Sponsor Mississippi Film Office.