Directors Close-Up Recap: Greta Gerwig on Building 'Lady Bird'
What better way to ring in Film Independent's 2018 Directors Close-Up series than with writer/director Greta Gerwig and the all-star team that brought the filmmaker's acclaimed 2017 coming of age drama Lady Bird to the big-screen?
Joining a radiant Gerwig on the February 7 panel were cast members Jordan Rodrigues and Marielle Scott and costume designer April Napier.
Indie darling Jay Duplass served as moderator. The evening commenced with deserved praise for Gerwig, weaving through discussions about the process of making a first film, the cast's experiences on set and culminating with a lively Q&A.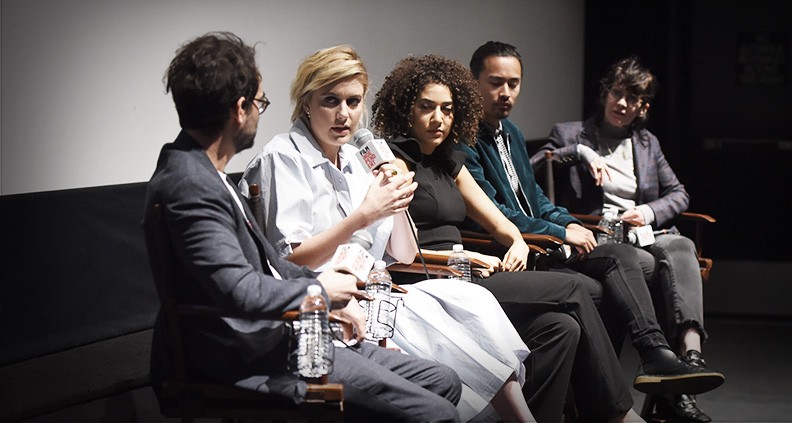 Duplass had previously directed Gerwig in the 2008 horror comedy Baghead. He said he had always wondered just when she might take a stab at directing. "When this movie Lady Bird came out, I fell in love with it," he said, adding: "It feels like that kind of movie that's been baking for a while."
Gerwig said that her love of filmmaking began in college, but that at the time it felt unattainable—"far away from me," she said. "Movies always seemed like they were handed down from gods." That is, until she actually said aloud to herself that she wanted to be a director, and really believed it. She also noted that working on sets as an actor for over 10 years and asking directors and cinematographers endless questions about their craft also helped.
"The first time I had a second heart growing inside of me was with Frances [Ha]," Gerwig stated, referring to her collaboration with director Noah Baumbach to create the acclaimed 2012 comedy, which Gerwig co-wrote. "Then [2015's] Mistress in America was this sheer form of joy. And then I felt another heart start to grow and it was what became Lady Bird."
Gerwig's unabashed love for creating honest and naturalistic stories through filmmaking is indisputable—not to mention incredibly charming.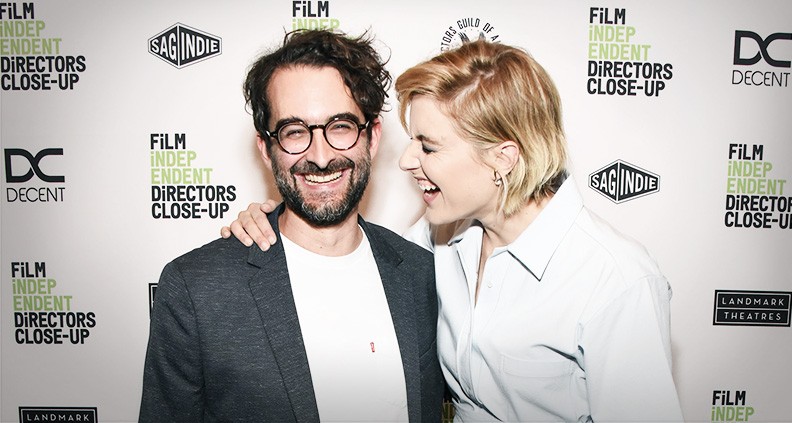 Duplass spoke to the absurdity at the surface of Lady Bird's attention-grabbing opening: the infamous jumping-out-of-the-car scene. He noted that the moment isn't directly referred to again in the movie. Gerwig said, "I feel like you fight differently in cars because you're trapped. And you'll also say crazier things."
When shooting this scene, Gerwig contemplated having the fight take place during a college tour. However, "I thought, you wouldn't fight like that in a college tour. You'd fight like that in a car." Spot on!
Duplass recognized that there was still a sense of history with Lady Bird's ancillary characters, even if that character didn't have much screen time. Scott—who plays Shelly, the goth girlfriend of Lady Bird's (Saoirse Ronan) adopted older brother Miguel, played by Rodrigues—said Gerwig was working from a place of conviction and compassion.
"Greta knew what she wanted every single time," she said. Rodrigues chimed in, "It didn't feel like we were working, it felt like we were playing"—speaking to Gerwig's "try this" or "try that" attitude, which kept the actors engaged and on their toes throughout the entire shoot.
"It's never like I'm aiming for a target that you have to hit, otherwise I'll be unsatisfied." Having a playful, relaxed and flexible environment is clearly working for Gerwig and served her cast as well.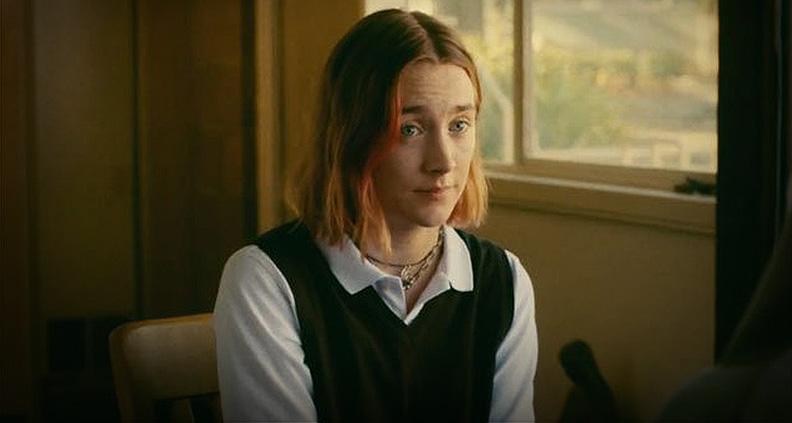 Throughout Lady Bird, Gerwig manages to convey a ton of information in short amounts of time—a difficult-to-achieve feat. "I like that speed and swiftness," Gerwig noted. "I like being in an audience and not feeling like something's being signposted for me."
Gerwig stated that she's moved by actors, and that she had 74 different speaking roles in her film for a reason. "One thing I wanted to bring out when I thought about childhood [is] just all the moments that make up life, all the places and people that you know." That meant creating many roles. "And to me, all of them matter," Gerwig said.
Now we arrive at costumes. "It's so good and it's so real and it's so human, and so under the radar, just like everything in this movie," Duplass said to Napier. He continued enthusiastically, "as a director and as a viewer, thank you so much for serving the story and not having any creases in your costumes." And if you went to Catholic school, you know they nailed the uniforms.
Said Scott: "It's my jam to make things as authentic and real as possible." Gerwig gave Scott a box of candid photographs from high school, which she says informed her work tremendously. "I don't want to make anything precious, false or designed," she stated. "It's designed for sure, it's highly stylized, but there has to be an effortlessness to that because it has to support the story, which is effortless and true."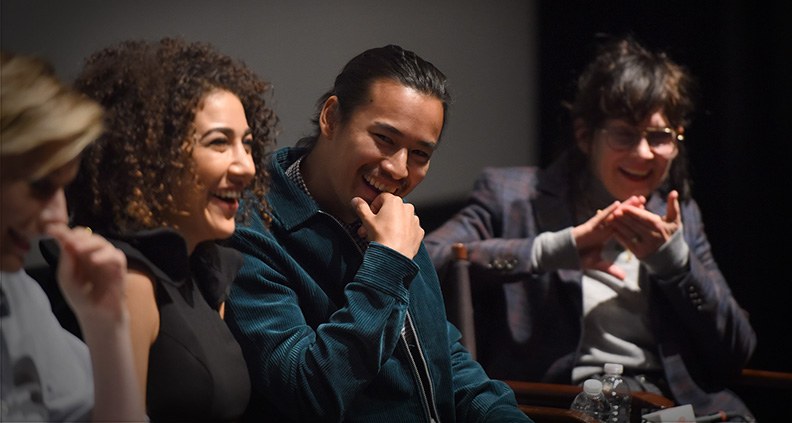 Of Lady Bird's setting (and her own hometown), Gerwig said that she felt lucky to be from Sacramento. "It's kind of the landscape of my dreams, still," she said. The last time she actually saw Lady Bird was in her hometown. She said it won't be that perfect again (naturally, everyone in the audience picked up on the local references).
"I don't think I'll watch it again, because it was kind of the peak of what that could be." Her parents, second grade teacher—even the mayor!—were present, along with her childhood best friend, who sat by her side.
In regard to the film, Gerwig said, "I always say, none of it happened, but it's all true. It rhymes with the truth, and that's how it felt to me." And if you've seen the film, you know: Gerwig captures the feeling so well, and so eloquently.
Gerwig reminded the audience, "Movies are just your poor attempt to capture life." And with art, "You can never fully grasp it, that's why it's satisfyingly unsatisfying forever."
Lady Bird is currently nominated for four Film Independent Spirit Awards—Best Feature, Best Screenplay, Best Female Lead and Best Supporting Female.
To learn more about this year's awards—happening March 3 with returning hosts Nick Kroll and John Mulaney—click here.
The 2018 Directors Close-Up is sponsored by Premier Sponsors DECENT, Directors Guild of America, Landmark Theatres and SAGIndie and Principal Sponsors Citi and USA Network.
To learn more about Directors Close-Up click here. For more info about Film Independent, please visit our website. To learn how to become a Member of Film Independent, just click here.