Global Media Makers: Nine Key Takeaways from Our 2017 Fellows about Their Time in L.A.
On a hot morning in early June, Cigdem Mater sits on the lawn of the Culver Hotel. Mater is a filmmaker from Turkey and a 2017 Global Media Makers Fellow. She's been in Los Angeles since early May completing the international filmmaker exchange program's six-week residency. Now in the sixth and final week, she sits across from the program's core team to recount her experiences.
"I want to go back to my notebooks and look at the notes I took during the last five weeks," she says. "It was a very fast-paced program. More like an M.A. program!"–an idea echoed over and over again by the 16 filmmakers who came together from seven different countries as part of this year's Global Media Makers Residency. The program, now in its second year, is an innovative mentoring program that fosters creative connections between visual storytellers from around the world and leading U.S. entertainment professionals. It is supported through a partnership between Film Independent and the U.S. Department of State's Bureau of Educational and Cultural Affairs.
So, what was it like journeying to Los Angeles to participate in GMM's innovative curriculum of one-on-one mentoring sessions, workshops and master classes? Here are some of the takeaways from this second iteration of Global Media Makers:
1. A Unique and Broad Ranging Program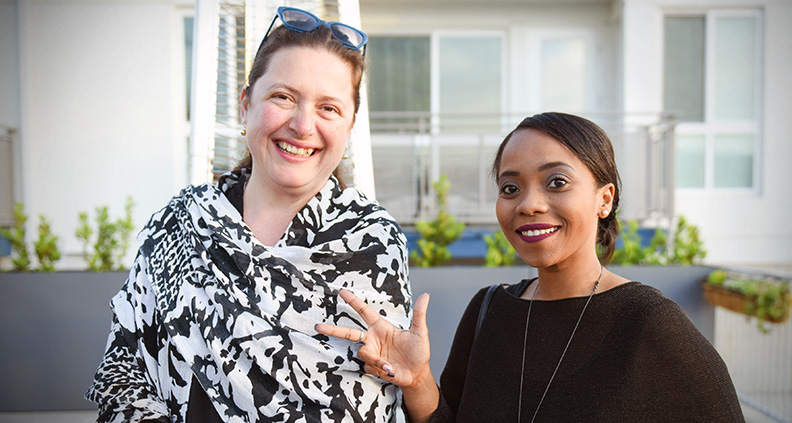 Film residency programs and Fellowships do a few things: they support filmmakers in doing a deep dive into their projects; they provide education about the business of filmmaking; provide mentorship; give the filmmakers opportunities to collaborate with other filmmakers; they challenge filmmakers to create new work; help filmmakers develop new skillsets and tools. Most programs do one or a few of these things. Global Media Makers does them all. This year's Fellows—most of whom are alumni of prestigious film residencies around the world—felt it was this "immersive" and "intense" nature of the experience that made GMM unique among other film programs.
2. An Enriching Experience for Mentors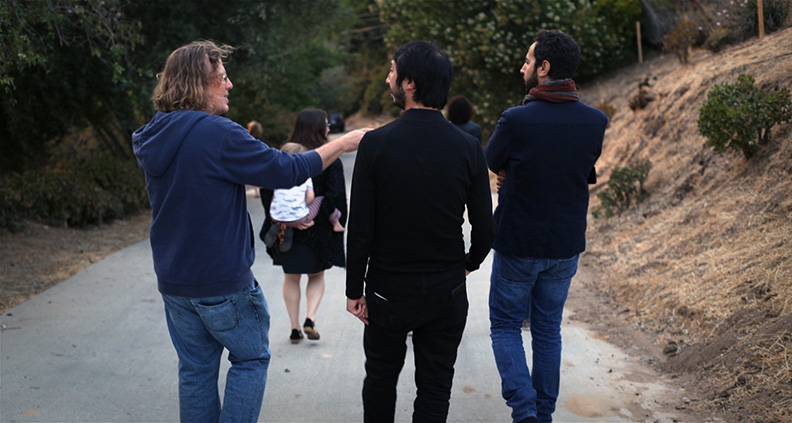 Perhaps the scale of Global Media Makers can be gauged from the fact that more than 80 filmmakers and executives participated as Mentors over the course of the program's 2017 Residency. Whether leading group sessions or focusing on individual filmmakers, Mentors expressed that they weren't just imparting information, rather they were in a dialogue with other filmmakers. Producer Frederick Thornton, who worked closely with Global Media Makers Fellows to make two short films, mused that the program gave him a chance to interact with filmmakers he would never have met otherwise. "It opened the door to creativity and ideas within me that I didn't even know I had."
Jeff Stockwell, writer of Dangerous Lives of Altar Boys and Pixar collaborator, who led this year's Screenwriting Lab, said: "The filmmakers who come into this program are important and often established voices in their own countries and regions. It's exhilarating to be around these completely different approaches to storytelling, for my own creative process and for getting a perspective on what stories matter and also how subtle or how fierce you can be when telling your story."
3. A Virtual Reality Cultural Exchange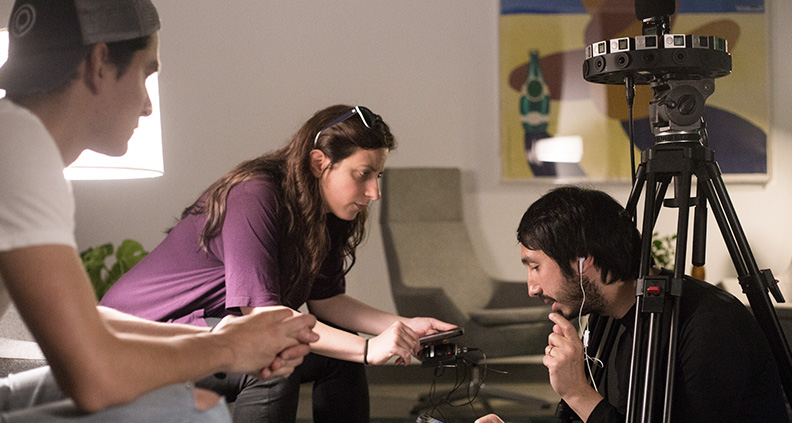 This year, Global Media Makers introduced a virtual reality workshop. Supported by Google and in partnership with sound studio One Thousand Birds, the program saw filmmakers and creatives from the US, Turkey, and Jordan come together to create two VR shorts: one about LA's underground music scene and an experimental sci-fi film about A.I. trying to communicate with humanity. Google donated a state of the art Odyssey VR camera- which is what the Fellows used to shoot these visual essays. The footage was stitched together through Google's Jump Assembler. Three of the four Fellows (and several key US crew) had no prior VR experience.
"Being part of this Lab opened up a whole world of possibility. I plan to start working in the VR space through my production company when I return," said Fellow Anna Maria Aslanoglu. "We'd be at the cutting edge of this medium in Turkey. I see VR as a technology that will allow me to retain my artistic vision and integrity while doing commercially profitable work."
4. Shooting on an iPhone is Liberating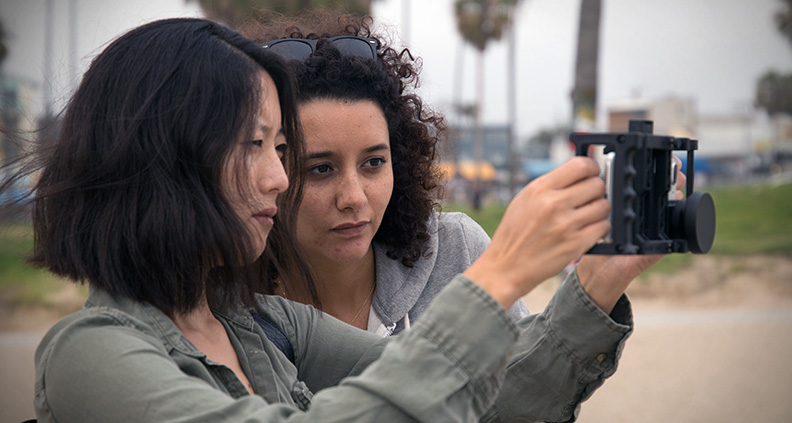 After a very successful first year, GMM's Collaborative Workshop saw the production of eight short films, ranging from three to 18 minutes, on subjects as diverse as street signs and skateboarding. Each filmmaking team comprised a Global Media Makers Fellow and a Film Independent Fellow. The teams spent a few weeks creating short films about the GMM Fellows' impressions of LA…. all shot using the iPhone.
LA-based filmmaker Carolyn Mao, who worked with GMM Fellow and Moroccan filmmaker Layal Rhanem (Morocco) on a short about street art, found the experience energizing: "In LA you get very focused on the industry side of things sometimes and it takes you away from the storytelling aspect. For me, this was doing something that was just about the storytelling, the idea that storytelling is the bond that connects us all, across borders."
5. Directing Lab, or "How a Scene Illustrates a Film"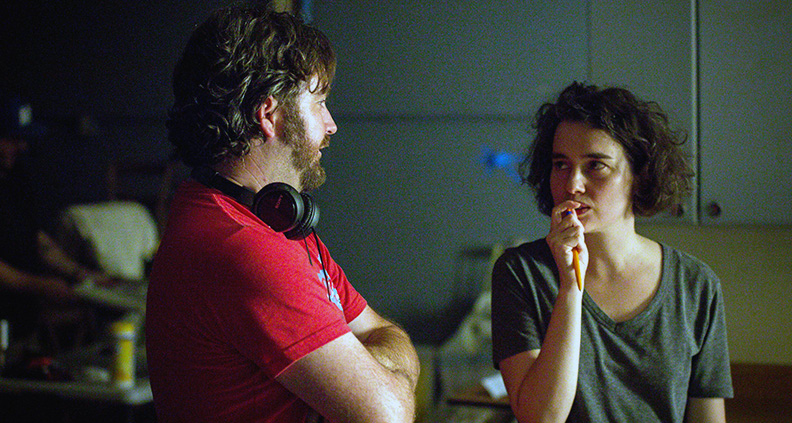 This year's Directing Lab featured four filmmakers, all gearing up to direct their first feature length film. Working with Lab Mentor James Ponsoldt (The Circle, The Spectacular Now), the four Directing Lab Fellows each shot a scene from their upcoming film—a process that allowed them to tackle not just a single scene, but also gave them the opportunity to examine their entire story. Mayye Zayed, an Egyptian writer-director based in Alexandria, who has worked to build a filmmaker's collective in the city, cherishes her experience in the Directing Lab, "GMM has been a great learning experience. It was my first time to have that much great feedback on a project I'm just starting to develop. I'm now working on the second draft of my script, while taking into consideration all the points discussed in GMM". Fellow Directing Lab participant, Turkish filmmaker Nazli Durlu added, "GMM gave me the opportunity to experiment and learn from my mistakes in a safe environment. Now I know more about which questions to ask and answer before the actual shooting of my film."
6. Building Institutions, Creating Change. One Filmmaker at a Time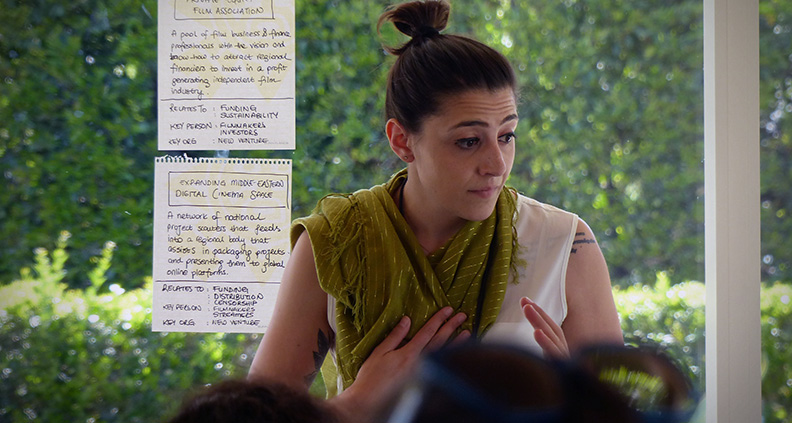 Filmmakers aren't just satisfied with being content creators any more. They are institution-builders and want to have an impact on the way films are made in their countries. Sharing his vision for the future, Cemre Kultuay—a physicist-turned-producer from Turkey—explained how he hoped to bring about change in the way film investment is structured in the country. Aysha El-Shamayleh—a beat poet, writer and co-founder of the Jordan-based company Writers Cell—is drawing up plans to create a culture of modern television in the region. Rami Yasin—a prolific producer and emerging director based in the UAE—hopes to create an initiative that would act as an incubator for independent films and new voices from across the region.
7. The Rise of Women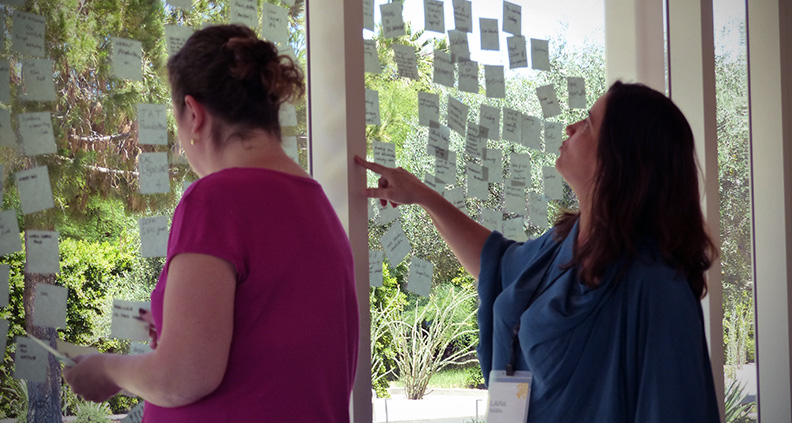 Eight of the 16 Fellows this year are women. Through their films and their cultural discourse—sometimes vociferously and sometimes quietly—these women are changing the face of filmmaking in their respective countries and regions. And they're doing it not just as women trying to find a space for themselves to work, but as creative equals. Says Lara Saba, a writer-director from Lebanon: "I grew up in a place in war. A lot of injustice, oppression, misery and violence was occurring. I felt I needed to change that, somehow. The world around me didn't suit me and I had to do something about it. I had a vivid imagination and wanted to live a thousand lives and making films could allow this. Now, I want to make films and not make 'women' films. It just happens I am a woman."
8. Independent Filmmaking is the Same Everywhere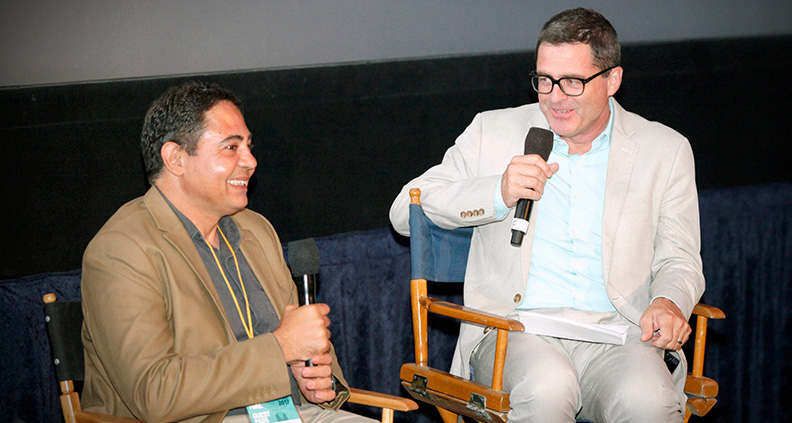 The sixth week of this year's Global Media Makers Residency overlapped with the LA Film Festival. Several Fellows participated in various Festival panels and special events. Speaking at the Global Media Makers Panel Storytelling from the Inside Out, Fellow Hossam Elouan (Egypt) spoke about the challenges faced by independent Egyptian filmmakers, who are attempting to bring different voices to the screen. He also spoke of the faith and courage it takes to be an independent filmmaker and how important it is to have resilience and…a sense of humor! His sentiments were echoed by other Global Media Makers Fellows on the panel: Nejib Belkadhi (Tunisia), Rami Yasin (UAE) and Anna-Maria Aslanoglu (Turkey). Elouan was also the producer of the award-wining Egyptian film Ali, The Goat and Ibrahim, which screened immediately before the panel.
9. An International Family is Born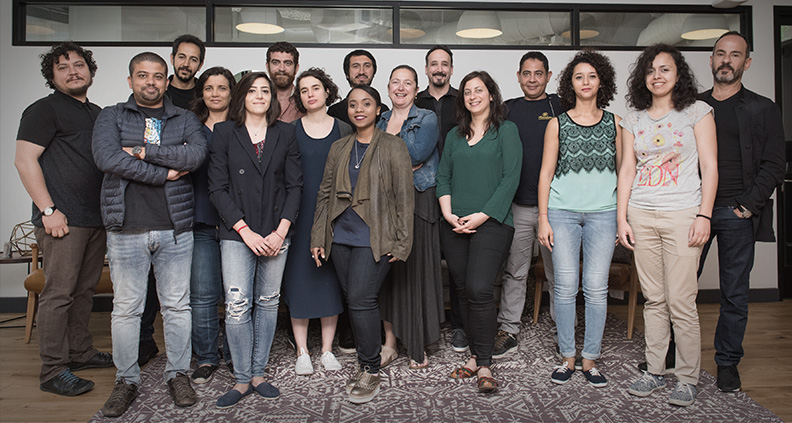 Over the course of the program, a disparate group of strangers from different countries (and different cultures) morphed into something like a big, happy family. Alwiya Thani, a filmmaker and production executive from the UAE, fell in love with the warmth and camaraderie that marks the program. "Being away from home is not an easy thing, especially for seven weeks, but being part of this amazing program surrounded with good people, I always felt at home. This became my extended family."
As the Fellows, staff and Mentors worked and collaborated with each other, their differences fell away. What remained were just people—creative people, trying to make movies and have their voices heard. Plans for future film collaborations were hatched, ideas for future institutions were seeded and deep friendships were forged. Turkish filmmaker and educator, Ali Vatansever, looking back on his six weeks in LA, said the experience was "life-changing."
---
For more information about the Global Media Makers program, please visit our Global Media Makers page. To learn more about Film Independent's myriad Artist Development programs, click here. To learn more about this year's Fellows, click here.
(Header, L-R: Global Media Makers Fellows Ali Vatansever and Lara Saba during the collaborative iPhone shoot in Venice Beach)