Doc Keynote: Dawn Porter on John Lewis, COVID, Collaboration and How To Avoid Burnout
Missed the 2020 Film Independent Forum when it happened live? Don't worry—the full 2020 Forum Toolkit is now available On Demand through October 31, packed with panels, workshops and in-depth discussions featuring acclaimed artists, filmmakers, industry leaders and more. Visit our how-to page to learn how to access.
***
In 2019, the Film Independent Forum introduced a brand-new keynote to its already robust programming slate—a conversation with Minding the Gap director Bing Liu. A year later, #FiForum20 (now reimagined as a weeklong virtual event) is thrilled to welcome yet another nonfiction auteur to the digital stage for our second-ever Documentary Keynote: Dawn Porter, director of acclaimed docs Gideon's Army (2013), Spies of Mississippi (2014), Trapped (2016) and the new and ultra-timely John Lewis: Good Trouble, a profile of the late, great Civil Rights leader who passed away just last month on July 17.
A late bloomer, Porter was age 40 before she seriously began to pursue a career in documentary film. "I thought that I had something to say," said the director. "I wanted to express myself differently, so I set out on this quest to make my first film." The result was Gideon's Army, which looked at the work of three young public defenders helping the severely underprivileged.
The film eventually earned a Film Independent Spirit Award nomination for Best Documentary and helped establish a number of key collaborations that would continue throughout subsequent projects. Filmed in the summer of 2010, Porter noted that she had just passed the 10-year anniversary of becoming a filmmaker.
Despite right now being in many ways the new "Golden Age" of documentary film, Porter noted growing concerns within the community about the widening divide between "filmmakers who have resources and those who don't." In citing the outsized success of recent titles such as Three Identical Strangers, RGB and Free Solo, Porter wondered if the resources spent on making those films hits perhaps came at the expense of increased production and distribution opportunities for less-established filmmakers—and more challenging subjects.
"If we can only speak to a few shining stars, that does not speak to a healthy documentary community," she noted, with concern.
Porter was also keen to discuss the evolving conversation around diversity and authorship in nonfiction storytelling: who gets to tell whose story—and how? She acknowledged a wide range of opinions on the topic. For her part, she said, "I don't think you have to be the same gender or race as your subject. But I do feel that if you're ignoring those differences, you do a disservice to your subject."
In such cases, Porter recommends inviting the collaboration of members of the community being depicted and being conscientious the perspective you might be bringing to your subject matter: "How can we be aware and observe and be sure that we're telling the most honest version of the story?" she asked.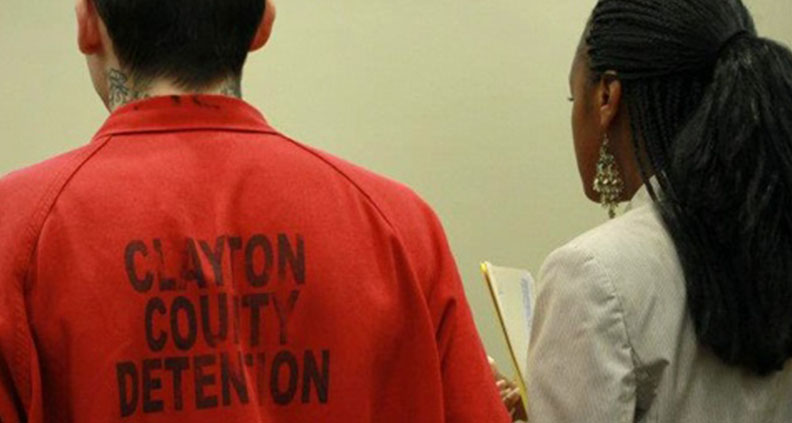 Porter did note that one of the few good things to have come out of the last five months has been the huge amount of information-sharing taking place among documentarians during this time of crisis—that, and the explosion of innovative remote shooting and production techniques that, to a degree, has kept nonfiction film humming while its scripted counterpart remains in suspended animation.
Nevertheless, Porter urged filmmakers to think beyond the current moment to a post-COVID film landscape, prodding creators to ask: "What sort of documentary community do we want to come back to?"
Moving into the Q&A portion of the keynote, an audience member asked Porter about her interview process. She stressed that building trust with your subject is paramount. "I think a lot of trust is built up before you even step into the room," she said, "showing up on time for phone calls, listening more than you speak, meeting someone without a camera and just sitting with them and talking—there's a lot of pre-interview work that you need to do."
Often, that will mean ceding some amount of control back to the interviewee in order to make them feel comfortable, and to let them know: "If I'm not asking the right questions, tell me what the right questions are."
Another question: since so much of Porter's work revolves around issues of social justice, does she have any impact-surveying strategies in place to measure the tangible effect her films may have? She said she does, usually in partnership with advocacy groups better equipped to evaluate such shifts. These have included voting rights groups and Civil Rights activations. But even so, Porter insists that above all, she's a filmmaker and a storyteller—not necessarily an activist.
Porter also advocates self-care and regular workload auditing to avoid burnout. "You're going to miss things—it's okay," she said, disabusing cub documentarians of the notion that their cameras must be hovering over their subjects all the time, 24/7. "I'm a big proponent of rest," she said.
Wrapping up her lecture portion of the keynote, Porter said: "Don't be afraid to say 'I don't know' to the people who are part of your team. No film makes itself; it's always a collaboration," saying, "This business is constantly evolving. There's no one way to do things."
The 2020 Film Independent Forum continues through August 7. Be sure to check out our complete schedule and list of speakers and panelists.
Conference passes are $49 for Film Independent Members and $99 the general public. Filmmaker Pro and Arts Circle Members receive complimentary passes. For more information about this year's Film Independent Forum and to purchase a pass click here.
The 2020 Film Independent Forum is supported by Premier Sponsor SAGindie, and University Partner Loyola Marymount University School of Film and Television. Film Independent promotes unique independent voices by helping filmmakers create and advance new work.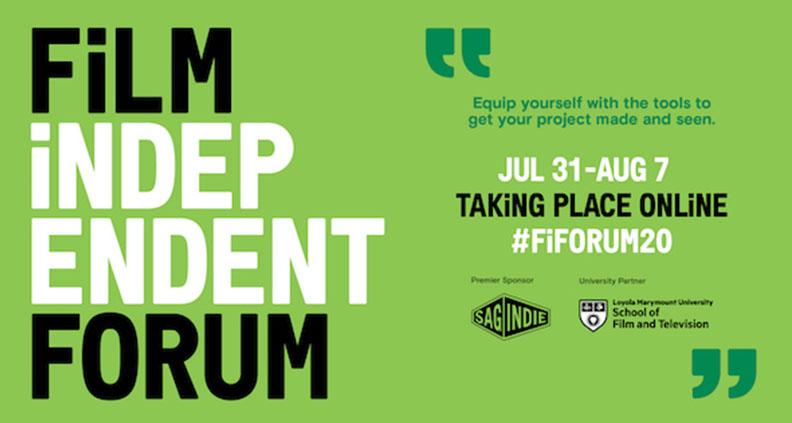 More Film Independent…
(NOTE: a version of this blog originally ran in August)