Don't-Miss Indies: What to Watch in July
From the fiery sparks singeing the palms of Roman candle wielders nationwide, to the turgid temps threatening to burst the bulbous skulls off of every analog thermometer, to the spicy Scoville units lustily applied to backyard barbecue options, July is all about heat. And if like David Johansen's alter ego, you like your Don't-Miss Indies hot, hot, hot, well… Just keep reading. Just don't go anywhere without sunscreen!
FLAMIN' HOT
When You Can Watch: Now
Where You Can Watch: Hulu, Disney+
Director: Eva Longoria
Cast: Jesse Garcia, Annie Gonzalez, Dennis Haysbert, Emilio Rivera, Tony Shalhoub
Why We're Excited: Most famous for her role as feisty and stunning Latina housewife Gabrielle Solis in the ABC megahit Desperate Housewives, Eva Longoria's directorial debut is a biographical dramedy based on Richard Montañez's (admittedly disputed) memoir, A Boy, a Burrito and a Cookie: From Janitor to Executive. The film follows Richard (Garcia), a janitor at Frito Lay, who leans into his Mexican-American background to turn the Flamin' Hot Cheetos into a popular snack phenomenon. Written by Film Independent Fellow Linda Yvette Chávez (Netflix's Gente-fied), the movie screened as part of the Film Independent Presents series last month, followed by a panel discussion with the cast and filmmakers.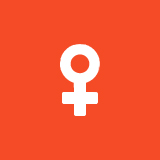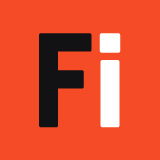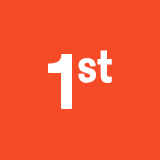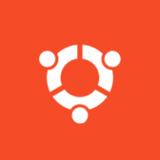 MAMA BEARS
When You Can Watch: Now
Where You Can Watch: PBS online, Independent Lens (PBS)
Director: Daresha Kyi
Why We're Excited: A Film Independent Fellow twice over thanks to the 2020 Documentary Lab and Fast Track programs, director Daresha Kyi's newest nonfiction feature chronicles a cross section of women representing the "Mama Bear" community. Conservative Christian moms Sara Cunningham and Kimberly Shappley grew up as evangelicals, but later found themselves turning into passionate advocates for the queer community when they have to fight for their LGBTQIA+ children. While Kimberly tackles political systems on behalf of her transgender daughter, Kai, Sara embraces her gay son, Parker, and becomes a positive fixture of support in the larger queer community. The film also follows a young Black lesbian, Tammi Terrell Morris, and her relationship with her mother for an additional point of view. The film premiered in June as part of PBS's prestigious Independent Lens series and is currently streaming on the PBS app. Producer Laura Tatham is also a 2020 Doc Lab Fellow.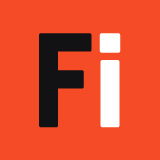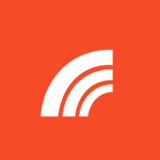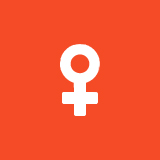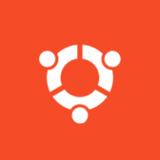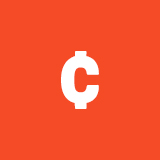 I'M A VIRGO
When You Can Watch: Now
Where You Can Watch: Amazon Prime
Creator: Boots Riley
Cast: Jharrel Jerome, Olivia Washington, Mike Epps, Carmen Ejogo, Walton Goggins, Brett Gray
Why We're Excited: A 2019 Film Independent Spirit Awards Best First Feature winner for his surrealist black comedy Sorry to Bother You, rapper-turned-filmmaker Boots Riley's new outing is an absurdist comedy series. The seven-part Amazon series follows Cootie (Jerome, Moonlight and When They See Us), a 19-year-old Black man in Oakland whose height measures 13-feet tall (!). His adoptive parents, Martisse (Epps) and Lafrancine (Ejogo), keep him hidden inside the house for fear of the cruel behavior with which society generally responds when confronted with the Other. The physical comedy inherent in Cootie's towering size delivers the hilarity that one might expect with such a conceit. When he decides to sneak out one day, his world suddenly opens up when he is discovered by a group of political activists who see an opportunity to use the naïf for their own agenda.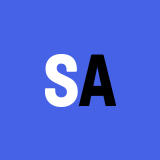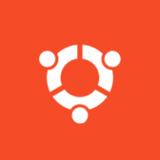 GEORGE & TAMMY
When You Can Watch: Now
Where You Can Watch: Showtime
Creator: Abe Sylvia
Cast: Jessica Chastain, Michael Shannon, Steve Zahn, Tim Blake Nelson
Why We're Excited: Creator Abe Sylvia is one of the co-writers behind Chastain's Oscar-winning turn in the 2021 biopic The Eyes of Tammy Faye. Here, the duo collaborates once more on a project that calls for the two-time Spirit Award nominee Chastain to test her vocal virtuosity: as one-half of the legendary (and legendarily troubled) country music power couple, Tammy Wynette and George Jones (Spirit Awards alum Shannon). We begin as the couple first meets in 1967, when the immensely talented Tammy is a housewife chasing after a dream and George is already established. Hired to open for the self-destructive older singer on tour, Tammy drags her three children and freeloader husband along on the road. Both leads deliver sublime musical performances as they belt out mesmerizing and heart-wrenching country ballads that chart the couple's tumultuous relationship. The pilot screened last month at the Landmark as part of Film Independent Presents series—check out the post-screening Q&A with the two leads and the series' music producer, Rachael Moore.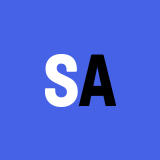 BIOSPHERE
When You Can Watch: July 7
Where You Can Watch: Theaters (Limited), VOD
Creator: Mel Eslyn
Cast: Sterling K. Brown, Mark Duplass
Why We're Excited: A three-time Spirit Awards alum, writer-director Mel Eslyn co-wrote this, her feature directorial debut, with lead actor and two-time Spirit Award nominee Mark Duplass. After an unspecified global catastrophe, Billy (Duplass) and his fellow resident in an apartment-sized biodome, Ray (Brown, This is Us), are the only humans left alive on Earth. A brilliant scientist, Ray had designed the biodome to contain everything needed to sustain life on a planet that no longer works—the world outside their biodome is perpetually dark because the sun literally no longer exists. Later, we get a hint that Billy might have had a hand in whatever had led to Earth's ruin, among other secrets (he might have been America's President at one point?).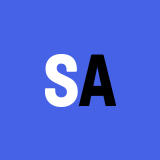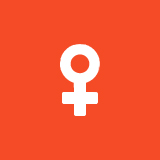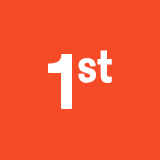 EARTH MAMA
When You Can Watch: July 7
Where You Can Watch: Theaters (Limited)
Director: Savanah Leaf
Cast: Tia Nomore, Erika Alexander, Doechii, Keta Price
Why We're Excited: A London-born volleyball player who was raised in California's Bay Area, writer-director Leaf competed in the 2012 Olympics before expanding her considerable talents to filmmaking, directing a series of music videos and short films. Based on her own 2020 nonfiction short The Heart Still Hums (co-directed with Taylor Russell), her feature debut follows young single mother Gia (newcomer Nomore), who is pregnant with her third child after her older children land in foster care. Between court-mandated counseling classes and her job at a portrait studio, she does her best to make ends meet in mid-2000s Oakland. The A24 release premiered at Sundance earlier this year.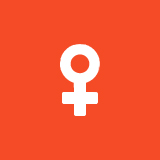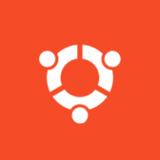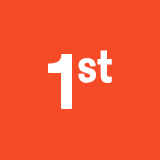 AFIRE
When You Can Watch: July 14
Where You Can Watch: Theaters (Limited)
Director: Christian Petzold
Cast: Thomas Schubert, Paula Beer, Langston Uibel, Enno Trebs
Why We're Excited: In his third collaboration with actress Paula Beer following the critically-acclaimed Transit and Undine, German director Petzold's latest offering is a relationship drama wrapped up in social commentary and climate change. When novelist Leon (Schubert) is pressured by a deadline to deliver his second novel, he retreats to a remote cabin by the Baltic coast with best friend, Felix (Uibel). When they arrive, the men are surprised to find the cabin already occupied by a carefree and lively young woman, Nadja (Beer), who cooks scrumptious meals and plays music late into the evening before frolicking with local lifeguard, Devid (Trebs). Meanwhile, wildfires breakout nearby but the quartet are too wrapped up in their own drama, failing to heed the warnings until it is too late …
THEATER CAMP
When You Can Watch: July 14
Where You Can Watch: Theaters (Limited)
Directors: Molly Gordon, Nick Lieberman
Cast: Molly Gordon, Ben Platt, Jimmy Tatro, Amy Sedaris, Ayo Edebiri
Why We're Excited: Gordon and Lieberman's directing debut is a feature adaptation of their 2020 short film by the same name. Acquired by Searchlight Pictures for $8 million after this year's Sundance premiere, the comedy follows an eccentric group of budding performers and staff at a scrappy theater camp in upstate New York. When the founder Joan (Sedaris) falls into a coma, her clueless son, Troy (Tatro), must join forces with instructors, Rebecca-Diane (Gordon) and Amos (Platt), to keep the outfit from turning into a financial disaster. The feature also costars recent Spirit Award winner, Ayo Edebiri.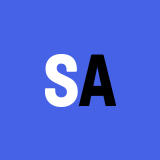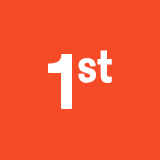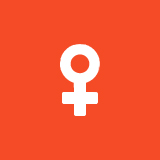 20 DAYS IN MARIUPOL
When You Can Watch: July 21
Where You Can Watch: Theaters (Limited), PBS
Director: Mstyslav Chernov
Why We're Excited: A co-production of Frontline PBS and The Associated Press, Ukrainian journalist and director Chernov's film documents the 20 days he and his colleagues spent in Mariupol as the city was besieged by Russian forces during the early days of the invasion of Ukraine. Winning the Sundance World Cinema Documentary Competition earlier this year, the film follows Chernov, photographer Evgeniy Maloletka, and field producer Vasilisa Stepanenko, who offered the world an unflinching account of the invasion from inside the conflict zone. Bearing witness to the atrocities first-hand, their coverage of the bombings of apartment buildings and a maternity ward has since been awarded the Pulitzer Prize for Public Service.
STEPHEN CURRY: UNDERRATED
When You Can Watch: July 21
Where You Can Watch: Theaters, Apple TV+
Director: Peter Nicks
Why We're Excited: Emmy-winning doc filmmaker Nicks—a 2012 Film Independent Truer Than Fiction Award winner for 2012's The Waiting Room—incorporates cinéma verité and plenty of archival footage to present an intriguing coming-of-age story of one of the most famous players in NBA history. The Apple Original Films and A24 collaboration documents how the undersized North Carolina native defied expectations and rose from Division I underdog to four-time NBA champion. Premiering at Sundance earlier this year, the film's producing team includes 2014 Spirit Award winner for Fruitvale Station, director Ryan Coogler.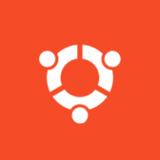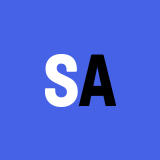 KEY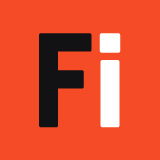 Film Independent Fellow or Member

Film Independent Presents Screening, Q&A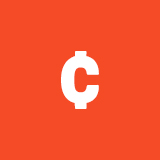 Microbudget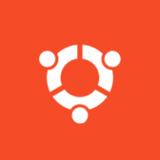 Filmmaker or Lead Characters of Color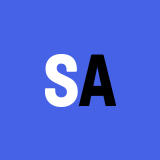 Film Independent Spirit Award Winner or Nominee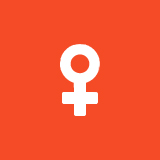 Female Filmmaker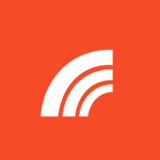 LGBT Filmmaker or Lead LGBT Characters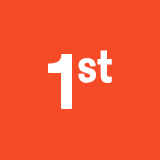 First-time Filmmaker
(Header: I'm a Virgo)