Don't-Miss Indies: What to Watch in September
This month's Don't-Miss Indies covers an impressive range of topics and techniques, from innovative animated features, to politically-minded tales of film noir murder, to socially-conscious comedies spanning the globe. Did we miss anything? Let us know in the comments!
THE QUEEN OF SPAIN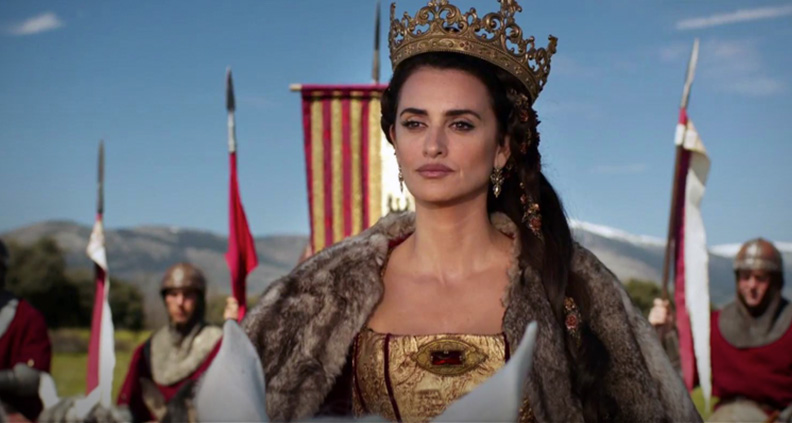 When You Can Watch: August 29
Where You Can Watch: Theaters, VOD
Director: Fernando Trueba
Cast: Penélope Cruz, Cary Elwes, Mandy Patinkin
Why We're Excited: Nominated for five Goya Awards earlier this year, this bilingual English/Spanish dramedy chronicles the antics of a Spanish film crew attempting to make a grand Hollywood picture in Franco's Spain during the early 1950s. Film Independent Spirit Award winner Penélope Cruz (2009 Best Supporting Female, Vicky Cristina Barcelona) is perfectly cast as the Sophia Loren-esque Spanish screen diva—Macarena Granada—who returns to her native land after a successful Hollywood run to star in a musical financed by General Franco about Queen Isabella of Castille. Mandy Patinkin appears as a blacklisted Hollywood screenwriter who's found refuge for his career in Spain. Some brand this as a sequel to Trueba's 1998 film The Girl of Your Dreams (La Niña De Tus Ojos), featuring a younger Macarena (also played by Cruz) and her adventures trying to film a movie in Nazi Germany.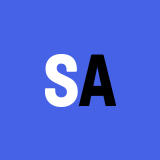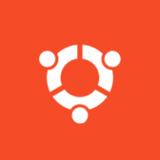 VICEROY'S HOUSE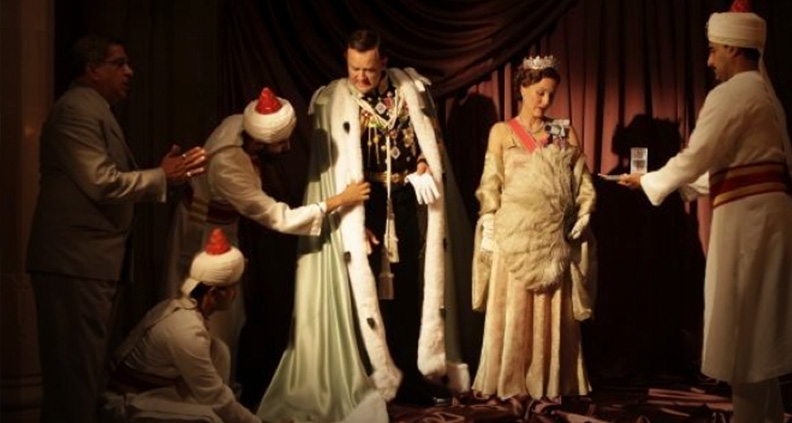 When You Can Watch: September 1
Where You Can Watch: Theaters
Director: Gurinder Chadha
Cast: Gillian Anderson, Hugh Bonneville, Lily Travers, Michael Gambon
Why We're Excited: "New nations are rarely born in peace," utters Downton Abbey's Hugh Bonneville, portraying Lord Mountbatten, the last British Viceroy of India, as he is tasked with the impossible: facilitating the peaceful transition of India back to its native people after more than two centuries of tumultuous British rule. He arrives in India five months before the historic handover, with wife Edwina (Gillian Anderson) and daughter Pamela (Lily Travers), as religious massacres and riots continue. Released in both English and Hindi, Viceroy's House was inspired by writer/director Gurinder Chadha's family history; her grandparents were amongst those forced from their homes during the largest mass migration in human history following the partition that birthed the new nation of Muslim-majority Pakistan.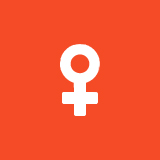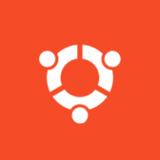 THE NILE HILTON INCIDENT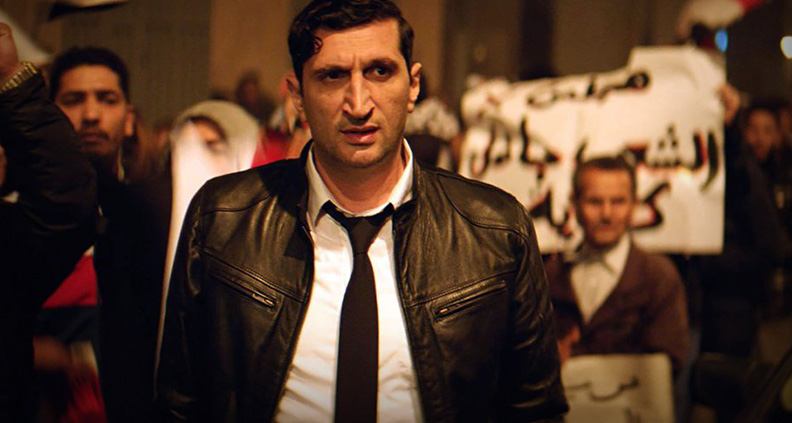 When You Can Watch: September 1
Where You Can Watch: Theaters
Director: Tarik Saleh
Cast: Fares Fares, Mari Malek, Yasser Ali Maher
Why We're Excited: Set in the tense days preceding the 2011 Arab Spring movement, Swedish-Egyptian director Tarik Saleh artfully employs the backdrop of political strife to tell the story of veteran police detective Noredin (Fares), as he digs into the murder of a singer in a Cairo hotel and engages the undocumented Sudanese maid who witnessed the crime. As the country dashes headfirst into the revolution that would ultimately depose Egyptian President Hosni Mubarak, Noredin unravels a scandal reaching the highest level of parliament. Spirit Award winner Signe Byrge Sørensen (2016 Best Documentary, The Look of Silence) is one of the films co-producers, and the film won the Grand Jury prize for Dramatic Film, World Cinema at Sundance earlier this year.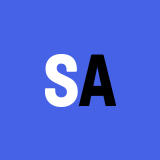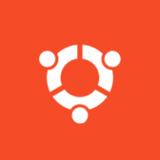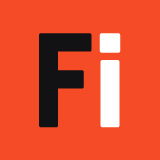 MEGAN LEAVEY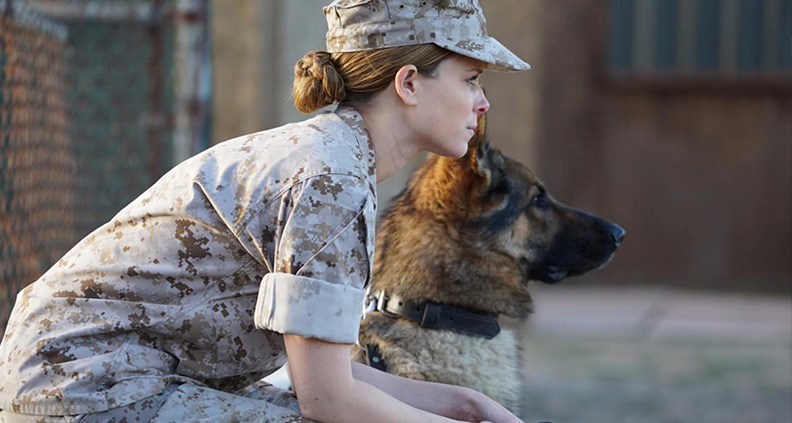 When You Can Watch: September 5
Where You Can Watch: VOD, Theaters
Director: Gabriela Cowperthwaite
Cast: Kate Mara, Ramon Rodriguez, Tom Felton
Why We're Excited: Following her controversial SeaWorld documentary/exposé Blackfish, filmmaker Gabriela Cowperthwaite turns her attention to this biopic of real-life Marine corporal Megan Leavey. The film shines a light on an underappreciated part of daily combat in Iraq and Afghanistan: the use of bomb-sniffing dogs to detect IEDs, and the military handlers who put themselves in harm's way to protect their fellow soldiers. After surviving two tours and 100 missions in Iraq, service dog Rex is diagnosed with a nerve paralysis that bars him from doing his job—meaning he could be put to sleep, as he is considered too dangerous to be adopted by a civilian. Marine Megan Leavey's (Kate Mara) quest to convince the Marine Corps to let her adopt the dog is a poignant and touching account of the love and bond between a soldier and her service dog.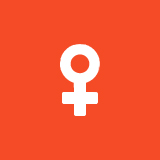 FREE IN DEED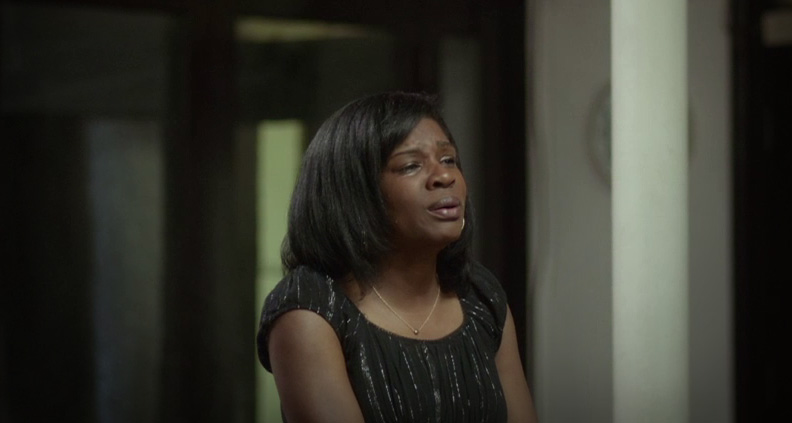 When You Can Watch: September 8
Where You Can Watch: Theaters
Director: Jake Mahaffy 
Cast: David Harewood, Edwina Findley Dickerson, Kathy Smith
Why We're Excited: Director Jack Mahaffy's third feature is inspired by a true story of a faith healing gone bad. In 2003, Milwaukee pastor Ray Hemphill tried to "save" an autistic teenager by performing a "miracle"— only to have the boy die in the process. British actor David Harewood plays a Memphis janitor named Abe, who meets a single mother (Edwina Finley) with an autistic son at the Pentecostal church. Forming a relationship, Abe feels compelled to help the child. Needless to say, things do not go as planned. Harewood and Finley were both nominated for Spirit Awards, delivering understated-yet-powerful performances depicting the harrowing vulnerability of the downtrodden. Also nominated for Spirit Awards for Best Cinematography and the John Cassavetes Award earlier this year, the film won the award for Best Film in the Horizons section of the Venice International Film Festival in 2015. The film's producers are Film Independent Members Brent Stiefel and Michael Bowes.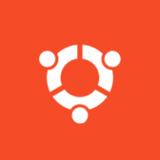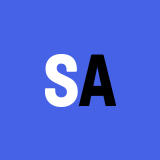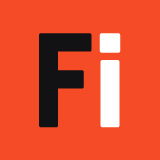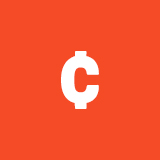 REBEL IN THE RYE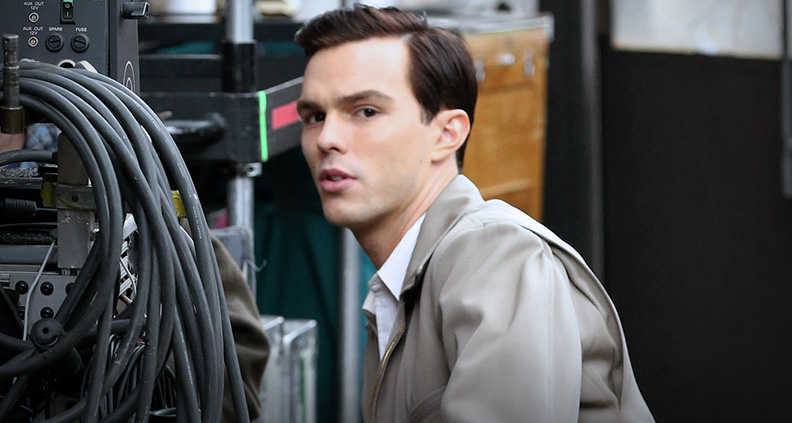 When You Can Watch: September 15
Where You Can Watch: Theaters
Director: Danny Strong
Cast: Kevin Spacey, Lucy Boynton, Nicholas Hoult, Sarah Paulson, Zoey Deutch
Why We're Excited: "Through the course of my fascinatingly dull life, I've always found fiction more truthful than reality," says J.D. Salinger, played by actor Nicholas Hoult. Actor Danny Strong's directorial debut takes us through the famously reclusive writer's origin story, beginning with his enrollment in Columbia University, where he meets mentor and professor-turned-friend Whit Burnett (Kevin Spacey). Following the soon-to-be author through a long stint in the Army after the attacks on Pearl Harbor, Strong's thoughtful biopic endeavors to show how the late literary icon was able to transform PTSD and writers' block into his iconic debut novel, Catcher In The Rye. Film Independent Member Ellen H. Schwartz is one of the film's executive producers.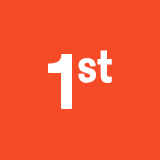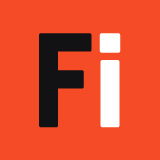 MOTHER!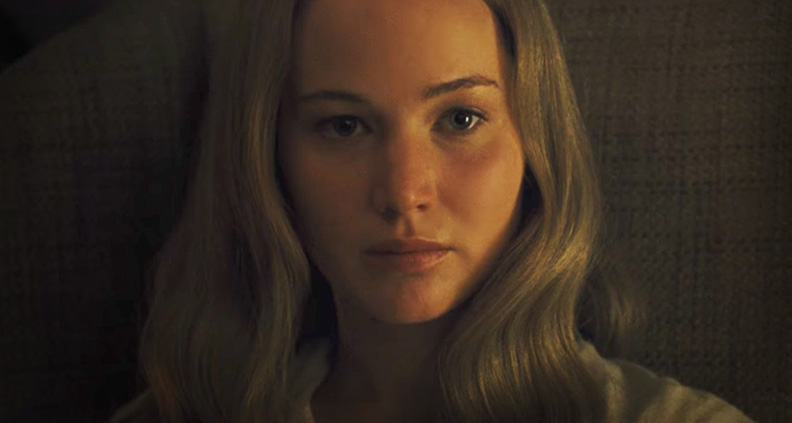 When You Can Watch: September 15
Where You Can Watch: Theaters
Director: Darren Aronofsky
Cast: Jennifer Lawrence, Javier Bardem, Ed Harris, and Michelle Pfeiffer
Why We're Excited: Debuting earlier this month at the Venice International Film Festival where it competed for the Golden Lion Award, Mother! has been referred to as director Darren Aronofsky's most fearless film yet—and this is a filmmaker whose repertoire includes three Film Independent Spirit Awards including Black Swan (Best, Director, 2011), The Wrestler (Best Director, 2009), Pi (Best First Screenplay, 1999) and a Best Director nomination for Requiem for a Dream (2001)! This tale of psychological horror stars Spirit Award winners Jennifer Lawrence and Javier Bardem as a young couple renovating their remote country home against the wishes of the suspicious couple they happen to be hosting, played by Michelle Pfeiffer and Ed Harris. Currently sitting at 93% rating on Rotten Tomatoes, it looks like Aronofsky is ushering us into Halloween and fall horror movie season a wee bit early this year.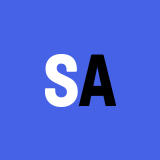 SHOT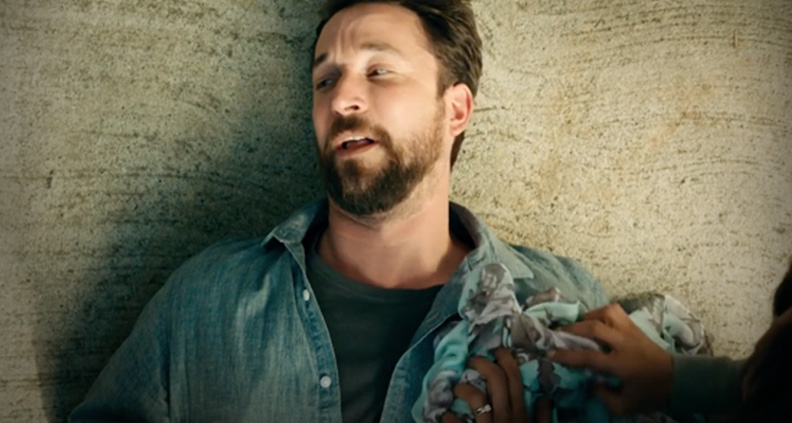 When You Can Watch: September 22
Where You Can Watch: Theaters
Director: Jeremy Kagan
Cast: Jorge Lendenborg Jr., Noah Wyle, Sharon Leal
Why We're Excited: While arguing with his wife on the street on a normal day in Los Angeles, a Hollywood sound mixer named Mark Newman (ER's NoahWyle) is struck with a stray bullet in his chest. Veteran filmmaker Jeremy Kagan's POV shooting approach then painstakingly follows Newman through every stage of his injury, pain and struggle—from street to stretcher and onto the hospital gurney. The film also sheds light on the other side of the crime, following the teenage boy who is scared out of his mind because the gun his cousin gave him (to protect himself from bully gang members) just accidentally discharged—and quite possibly killed a man.
THE KING'S CHOICE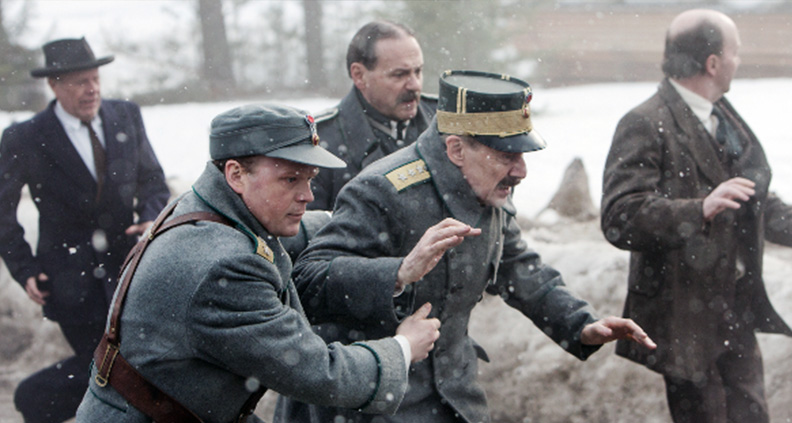 When You Can Watch: September 22
Where You Can Watch: Theaters
Director: Erik Poppe
Cast: Anders Baasmo Christiansen, Jesper Christensen, Karl Markovics, Tuva Novotny
Why We're Excited: An Irish-Norwegian co-production, The King's Choice was presented as Norway's entry for the Best Foreign Language Film at the Academy Awards earlier this year. Taking place over the course of three days during April 1940—during which Norway's King Haakon VII must decide between fighting against the coming Nazi invasion or capitulating to Hitler's forces—the film presents a rare glimpse of the war as seen from the perspective of a nation other than Britain, France, Germany, Japan or the United States. Aside from a few combat scenes, a must for any WWII film, director Poppe has chosen to focus almost entirely on the sordid behind-the-scenes political gamesmanship that is the true driver behind every global conflict.
LOVING VINCENT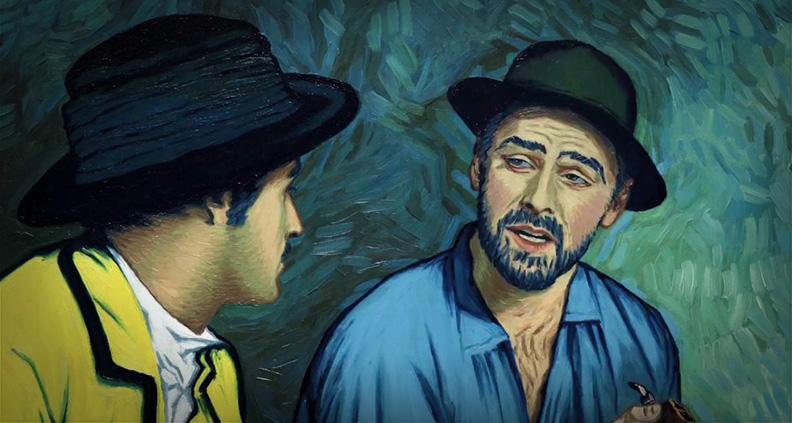 When You Can Watch: September 22
Where You Can Watch: Theaters
Director: Dorota Kobiela, Hugh Welchman
Cast: Douglas Booth, Aidan Turner, Saoirse Ronan, Chris O'Dowd
Why We're Excited: Billed as "the world's first fully-painted feature film," Polish animator and director Dorota Kobiela's sophomore feature is an experiment, made up of nearly 65,000 frames, each produced by hand with oil paints in the style of the Dutch master's iconic canvases—a 90-minute film, told entirely in oil paintings created by a team of 115 painters. The story begins a year after van Gough's death and explores his life, last days in Arles, France, and the mysterious circumstances surrounding his suicide at the age of 37. Kobiela and co-director Hugh Welchman spent seven precious years of their lives working on this labor of love, which combines flashbacks, reenactments and scenes fabricated from what purports to be van Gogh's POV.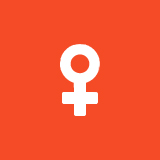 KEY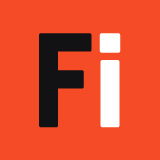 Film Independent Fellow or Member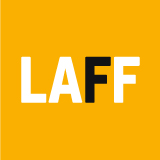 LA Film Festival Alum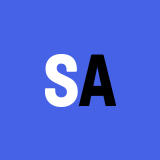 Film Independent Spirit Award Winner or Nominee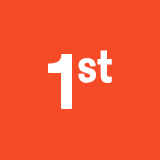 First-time Filmmaker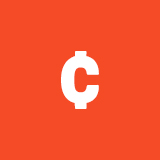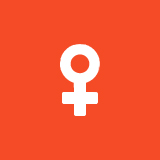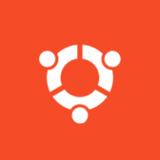 Filmmaker or Lead Characters of Color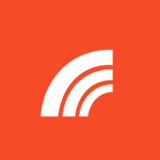 LGBT Filmmaker or Lead LGBT Characters