Festival Spotlight: Go Around the World with These Seven Great Foreign Film Gems
Let's face it: most of us aren't ever going to get the opportunity to travel to England, Sweden, South Korea, Mexico, Poland and the Middle East all in the same year—let alone the same week. That's a lot of jetlag. But hey, that's what we have movies for. In fact, one of cinema's earliest selling points was its capacity to transport viewers to far-flung locales, where despite the exotic backdrop there would be instantly recognizable stories of human conflict, struggle and triumph. Really, since the beginning the movies have been making the world both bigger and smaller.
That's absolutely the case with the seven films we're stamping our passport for today's LA Film Festival Spotlight. The subjects and settings of these films may be separated by thousands of miles and at least seven different languages, but they're all united by strong personalities and the desire for human connection.
But no need to set sail just yet—all seven titles are playing at the 2018 LA Film Festival, which begins this Thursday and runs from through September 28. Here are seven movies to transport you around the globe this month without ever leaving the warmth of the SoCal sun.
MAMACITA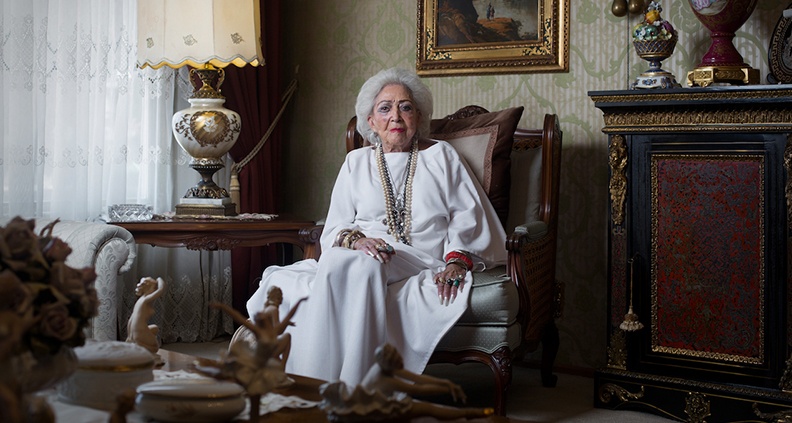 Why We're Excited: Mamacita is a force of nature: businesswoman, former beauty queen, mother, grandmother. She built her family's wealth by spearheading an enormous Mexican beauty empire. Now at 95, this matriarch remains as strong-willed and impassioned as ever. Accustomed to the spotlight, Mamacita is overjoyed when her grandson, Jose Pablo Estrada Torrescano, finally agrees to fulfill his promise to make a film about her. In his debut feature, Torrescano crafts a beautifully complex and honest portrait of his grandmother. The film's strength lies in the relationship between Torrescano and Mamacita, and the realizations the filmmaker makes about their similarities, opening each other's eyes to newfound emotional awareness. (Stephanie Owens)
For Fans of: Grey Gardens, Iris
When: Saturday, September 22 at 11:30 AM
Where: ArcLight Hollywood, Los Angeles
Click here to learn more and buy tickets
BORDER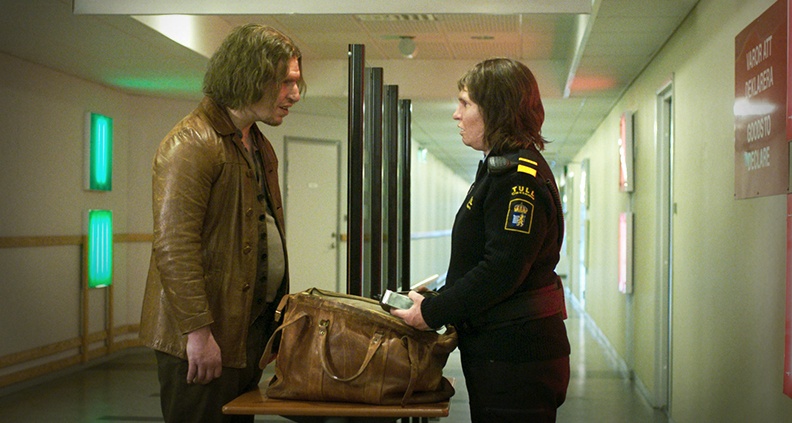 Why We're Excited: Equal parts thriller, adult fairytale, romantic drama and social commentary, Border is a difficult-to-classify film that tells the story of Tine (Eva Melander), a Swedish border agent who has the remarkable ability to smell human emotions. While this makes her very effective at her job, it also leads to a life of loneliness. One day, she stops Vore (Eero Milonoff), a man who shares her strange abilities. As the two become closer, Tine discovers more about herself, her past and her place in the world. Based on a short story by John Ajvide Lindqvist (author of Let the Right One In), Border is steeped in Norse mythology, perfectly combining supernatural elements with nuanced, down-to-earth performances and social realism. Winner of the "Un Certain Regard" award at this year's Cannes Film Festival, the film is an intelligent and idiosyncratic mix of genres that defy easy labels by the Iranian-born, Denmark-based Ali Abbasi, on its way to becoming a cult classic. (Ernie Quiroz)
For Fans of: Trollhunter, Let the Right One In
When: Thursday, September 27 at 7:30 PM
Where: ArcLight Culver City, Culver City
Click here to learn more and buy tickets
TOWER. A BRIGHT DAY.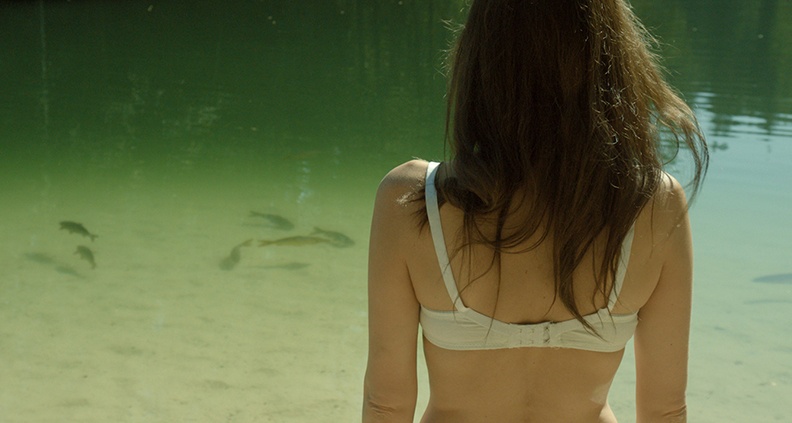 Why We're Excited: Mula has taken care of her young niece for years, raising her in the countryside as her own daughter. But her sister Kaja's sudden return triggers a sense that she may be back to reclaim her offspring. Unsettled by Kaja's unspoken bond with the girl and the strange events that pepper the village as a result of her presence, Mula fights to understand the nature of her sister's intentions even as she risks being engulfed by them. Emanating suspense between every blade of tall grass, Tower. A Bright Day. heralds the arrival of a bold new voice in Jagoda Szelc, who weaves a saga of uncompromising psychological tension. Every element of the film blends to form a spine-tingling orchestra that doesn't let up until the last haunting note. (Ana Souza)
For Fans of: Goodnight Mommy, Midnight Special
When: Sunday, September 23 at 4:00 PM
Where: ArcLight Culver City, Culver City
Click here to learn more and buy tickets
HEAVEN WITHOUT PEOPLE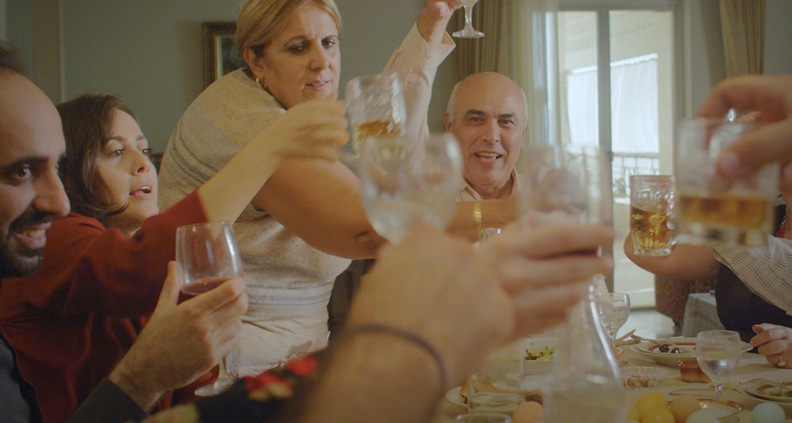 Why We're Excited: When a large family comes together for the first time in two years over Easter lunch, tensions bubble to the surface in surprising ways as they navigate an unforeseen conflict that threatens to derail their reunion. Older and younger generations clash as each of the family members confront their own political and moral hypocrisies and slowly unravel the ties that bind. In his remarkable debut feature film, director Lucien Bourjeily has assembled a phenomenal ensemble cast for a tense and provocative slice-of-life dramedy that elevates dysfunction to astounding levels. Heaven Without People transcends cultural boundaries and captures the inherent claustrophobia of quality family time with such uncompromising sincerity and humor that it is sure to leave audiences simultaneously squirming and delighted. (Ana Souza)
For Fans of: The Celebration, Home for the Holidays
When: Saturday, September 22 at 8:45 PM
Where: ArcLight Culver City, Culver City
Click here to learn more and buy tickets
MICROHABITAT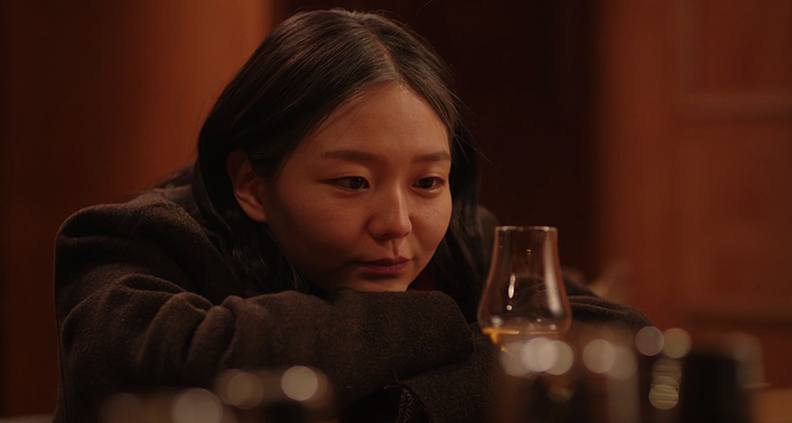 Why We're Excited: Miso is a 31-year-old Korean housekeeper with unique priorities in life: she loves smoking cigarettes, getting a single glass of whiskey after work and hanging out with her boyfriend. She lives a humble lifestyle on a meticulously planned budget—that is, until the price of cigarettes goes up. Quitting is not an option; so moving out of her small apartment quickly turns out to be her best plan. The newly homeless Miso starts looking for temporary asylum, reaching out to old college friends. As she enters the private life of each of her hosts, she encounters a series of complicated circumstances that force her keep couch surfing. Microhabitat finds an original balance between humor and gravitas, touching on heavy topics like loneliness and sexism without ever losing the fresh spark of its narration or in the fascinating character of Miso, played by the unforgettable actor Esom. (Rocío Mesa)
For Fans of: Oh Lucy!, Broken Flowers
When: Sunday, September 23 at 6:15 PM
Where: ArcLight Culver City, Culver City
Click here to learn more and buy tickets
THE DAY I LOST MY SHADOW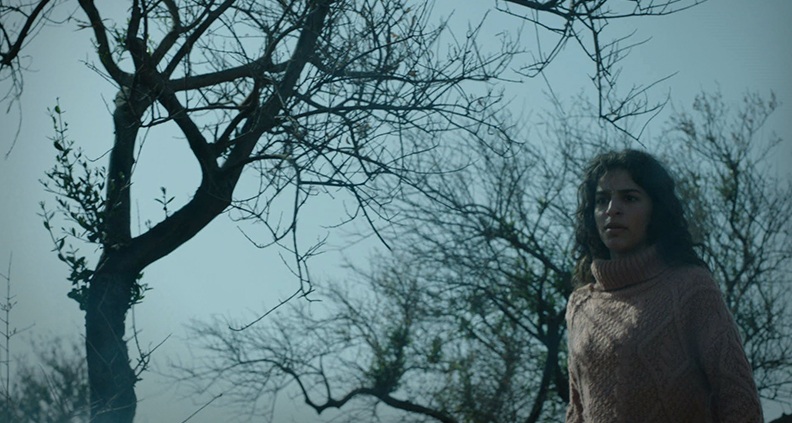 Why We're Excited: In the midst of a gas crisis during the early days of the Syrian Arab Spring, Sana takes the day off work and strays far from home to seek out a working cylinder so that she may cook a meal for her son. Along the way she joins Jalal and Reem, a pair of sibling activists seeking their own means of survival. Even as they struggle to hold onto their own humanity they look towards one another for guidance. Featuring a remarkable lead performance at its center, The Day I Lost My Shadow deftly envelops a searing naturalistic drama with subtle touches of magical realism, sure to arrest all those who come upon its spell. Soudade Kadaan has crafted a bittersweet portrayal of love and loss during wartime, reminding us of the tenuousness and necessity of hope. (Ana Souza)
For Fans of: Last Men in Aleppo, Wendy & Lucy
When: Saturday, September 22 at 6:00 PM
Where: ArcLight Culver City, Culver City
Click here to learn more and buy tickets
TEA WITH THE DAMES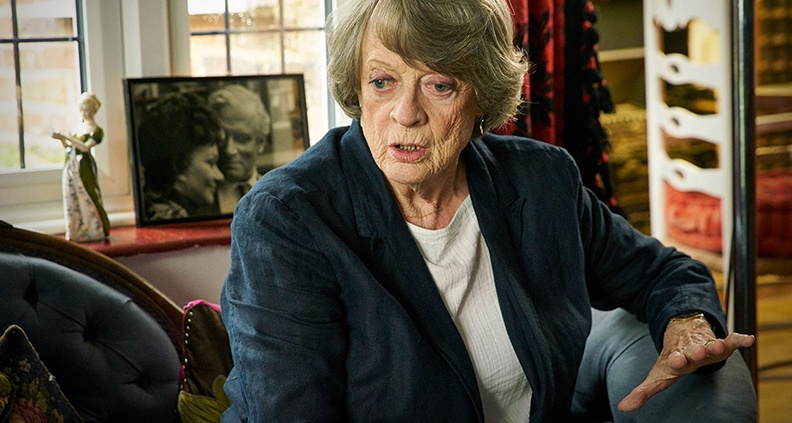 Why We're Excited: Friends since their days as fledgling actresses in the 1950s, Dame Eileen Atkins, Dame Judi Dench, Dame Joan Plowright and Dame Maggie Smith gather to celebrate, reminisce and gossip about their lives and careers. Having watched each other's acting careers ebb and flow and celebrated life's ups and downs, it's a wonder how they still manage to recall everything from Shakespearean dialogue to decades old inside jokes—though it's also hardly a surprise. Veteran director Roger Michell weaves an impressive amount of archival material from the past six decades amongst the meandering conversation; equal parts candid, irreverent, heartfelt, biting and nostalgic. Spending time with these legends as they talk about their experiences is the afternoon of dreams. (Drea Clark)
For Fans of: It Might Get Loud, Joan Rivers: A Piece of Work
When: Friday, September 21 at 7:15 PM
Where: ArcLight Culver City, Culver City
Click here to learn more and buy tickets
Individual tickets to screenings and events are now available to both Film Independent Members as well as the general public. Festival Passes are currently on sale as well—see all of our different pass options below: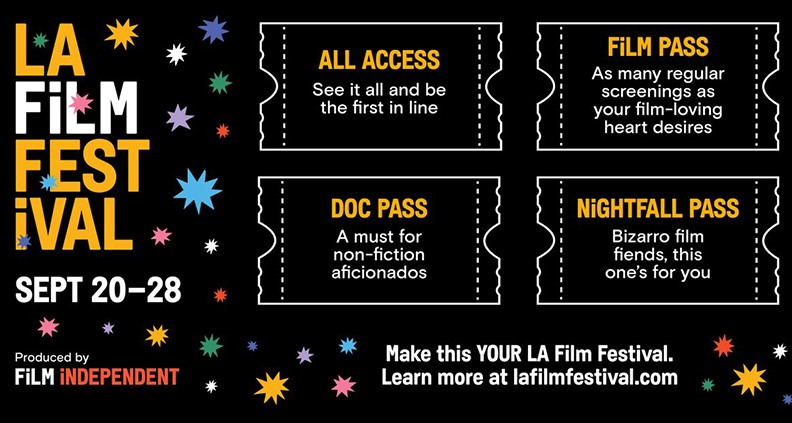 Visit tickets.lafilmfestival.com and be sure to follow the 2018 LA Film Festival on Twitter, Facebook, Instagram and YouTube. Visit our official Festival Store by clicking here.
Presenting Media Sponsor is Los Angeles Times. Official Host Venue is ArcLight Cinemas. Platinum Sponsors are American Airlines, EFILM | Deluxe, HBO and TikTok. The University Sponsor is Loyola Marymount University School of Film and Television. Official Screening Partner is Wallis Annenberg Center for the Performing Arts. Festival Supporters are Directors Guild of America, eTech Rentals, Kona Productions, TREETI and Visit Seattle. Festival Affiliates are 21st Century Fox Global Inclusion, ATK Audiotek, Konsonant Music, SAGindie and Writers Guild of America West. Additional support provided by National Endowment for the Arts. Stella Artois is the Official Beer. IMDbPro is the Official Industry Resource. CITI is the Official Credit Card. The LINE, NoMad Los Angeles and Freehand LA are the Official Hotel Partner. Essentia Water is the Official Water. Hillersden Estate Wines is the Official Wine. Getty Images is the Official Photographer.
(Header: Tea with the Dames)