Don't-Miss Indies: What to Watch in August
Heading into the dog days of summer, chances are you'll soon be looking to the cool confines of your local movie theater to provide a bit of relief from the omnipresent heat wave sweeping the nation. Luckily, you've got plenty of Don't-Miss Indies to inspire you to head to the art house, including this month's first-ever DMI Programmers' Pick.
LUCE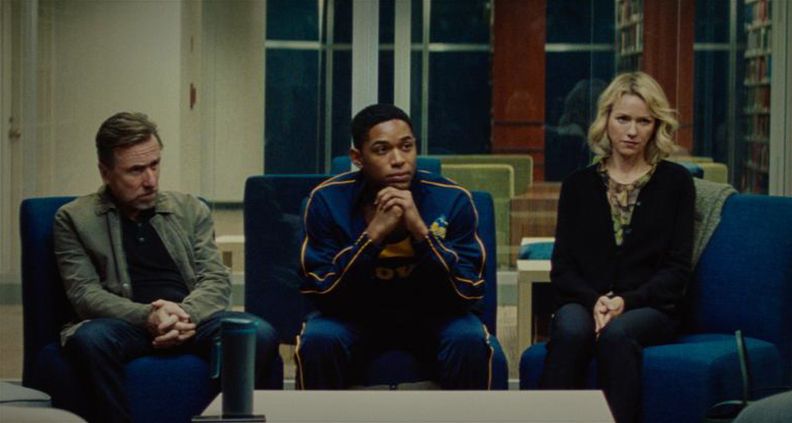 When You Can Watch: August 2
Where You Can Watch: Theaters
Director: Julius Onah
Cast: Kelvin Harrison Jr., Naomi Watts, Octavia Spencer, Tim Roth
Why We're Interested: Considering the near-extinct status of photochemical film these days, let's take a minute to celebrate one of the year's few commercially-produced features shot on actual 35mm. Director Onah's two previous features were shot on film as well, but the format is a first for DP Larkin Sieple—but enough about emulsion! A decade ago, child soldier Luce (Harrison Jr.) was adopted from Eritrea by upper-middle class white parents (multiple Film Independent Spirit Award nominees Watts and Roth) and is the living embodiment of the American Dream— valedictorian of his senior class and captain of the basketball team. Sadly, it only takes one person to cause your fall from grace: a teacher (Spencer) finds illegal fireworks in Luce's locker and chooses to think the worst of him. To accomplish the grounded and edgy texture of Luce's disparate realities, Onah favored film over digital because of its added density, rich colors and a grainy aesthetic quality.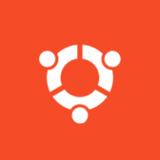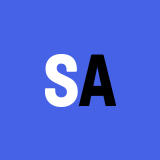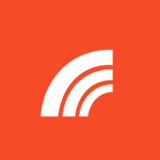 BRIAN BANKS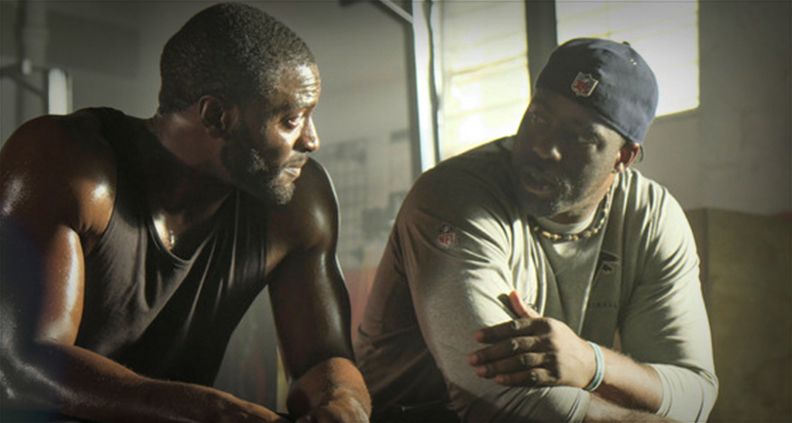 When You Can Watch: August 9
Where You Can Watch: Theaters
Director: Tom Shadyac
Cast: Aldis Hodge, Greg Kinnear, Sherri Shepherd
Why We're Interested: Winner of the Best Fiction Feature prize at the 2018 LA Film Festival, this heart-wrenching IRL story begins when high school football star Banks (Hodge, of Straight Outta Compton and Hidden Figures) is falsely accused of rape by a classmate, just as USC is about to sign him. Wrongfully imprisoned, his life is derailed for 10 years until attorney Brooks (Kinnear), of the California Innocence Project, challenges to have his case overturned, with Banks' accuser recanting her accusation. Unbroken by the hand that life has dealt him, the linebacker attempts to resume his football career—but will he ever reclaim his dream of playing for the NFL? The biographical drama is comedy mainstay Tom Shadyac's (The Nutty Professor, Bruce Almighty) first feature dramatic feature in 11 years. Also, producers Amy Baer and Monica Levinson, as well as executive producer Justin Brooks are all Film Independent Members.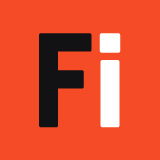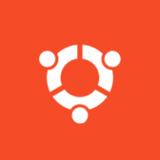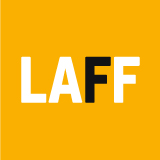 AFTER THE WEDDING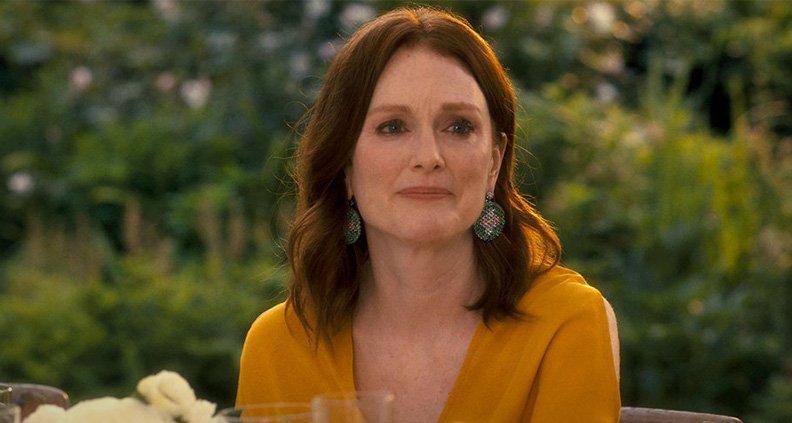 When You Can Watch: August 9
Where You Can Watch: Theaters
Director: Bart Freundlich
Cast: Michelle Williams, Julianne Moore, Billy Crudup
Why We're Interested: This English-language drama is adapted from acclaimed director Susanne Bier's (Bird Box, The Night Manager) 2006 Danish hit Efter brylluppet. In this iteration, director Freundlich (Amazon's Mozart in the Jungle) gender-flips the lead role from male (played by Hannibal's Mads Mikkelsen in the original) to female. Isabel (Williams) is the seemingly altruistic manager of an orphanage in India. In need of funding, she travels to New York to meet with a potential benefactor, Theresa (Moore), in the hectic days before the wedding of Theresa's daughter. Having yet to close the deal, Isabel is surprised to be invited, but nonetheless obliges—only to discover that Theresa's own husband is Oscar (Crudup), a man from her own complicated past. Between the two of them, Moore and Williams have 10 Spirit Award nominations and four wins. Really, what else do you need to know (other than the fact that executive producer Chayah Masters is also a Film Independent Fellow)?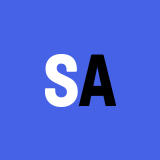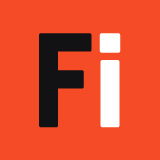 THE PEANUT BUTTER FALCON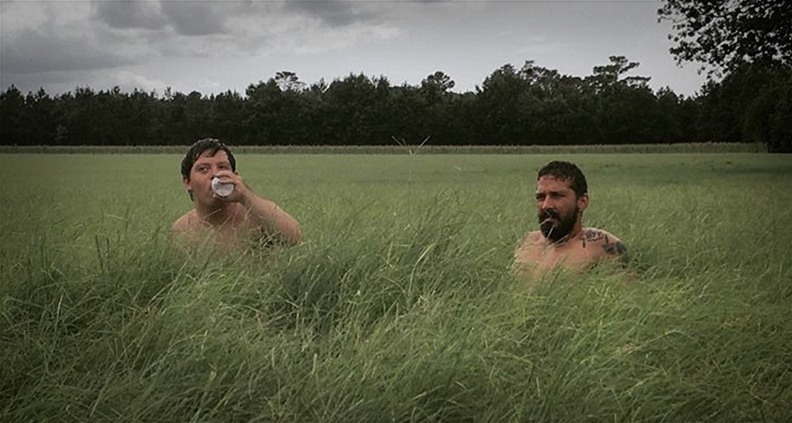 When You Can Watch: August 9
Where You Can Watch: Theaters
Director: Tyler Nilson, Michael Schwartz
Cast: Shia LaBeouf, Dakota Johnson, Zack Gottsagen, Bruce Dern
Why We're Interested: From the producers of Little Miss Sunshine comes another feel-good buddy story, this one featuring frequent onscreen rebel Shia LaBeouf playing the unlikely mentor figure. Twenty-two-year-old Zak (Gottsagen) has Down syndrome, stuck in a retirement home in Virginia with no family or friends to care for him. One day he manages to sneak out with the help of his feisty, elderly roommate (Dern)—his only goal is to become a professional wrestler. He meets downtrodden tidewater fisherman Tyler (Spirit Award nominee LaBeouf), and the two sail down the coast of Florida in pursuit of wild dreams and second chances. Premiering at SXSW earlier this year, newcomer Gottsagen was discovered at a camp for disabled artists, where the filmmakers were inspired to design a story around him and his unique talents. Producers Albert Berger and Ron Yerxa are both Film Independent Members.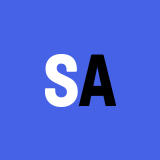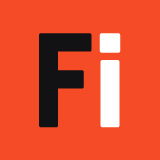 BLINDED BY THE LIGHT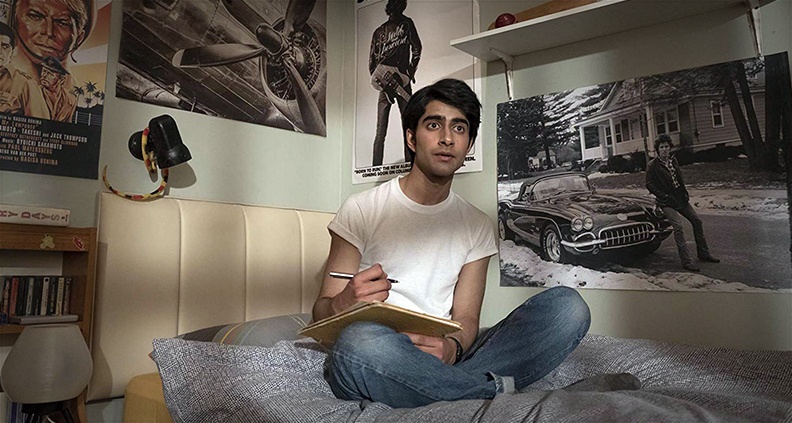 When You Can Watch: August 14
Where You Can Watch: Theaters
Director: Gurinder Chadha
Cast: Viveik Kalra, Kulvinder Ghir, Meera Ganatra
Why We're Interested: Following the 2017 historical drama Viceroy's House, the new feature from BAFTA-nominated filmmaker Gurinder Chadha (Bend It Like Beckham) is a British-set coming-of-age tale propelled by the music of Bruce Springsteen. Fueled by his infatuation with Springsteen's music, UK journalist Sarfraz Manzoor wrote a 2013 memoir, which he and Chadha later co-adapted with the director's frequent collaborator Paul Mayeda Berges. Disillusioned with the racial and economic turmoil of 1980s England, British-Pakistani teenager Javed (Kalra) turns to writing music and poetry as a means of escaping his reality—the discovery of Springsteen's music quite literally changing his life. A chance meeting between Chadha and Manzoor with "The Boss" himself on the red carpet of his (Springsteen's) documentary The Promise secured permission for the duo to make the film.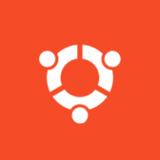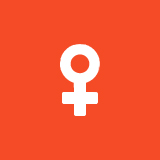 WHERE'D YOU GO, BERNADETTE?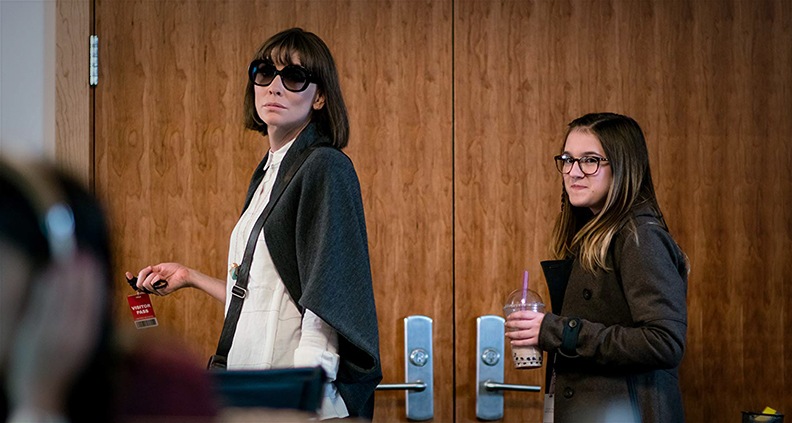 When You Can Watch: August 15
Where You Can Watch: Theaters
Director: Richard Linklater
Cast: Cate Blanchett, Emma Nelson, Judy Greer, Kristen Wiig, Laurence Fishburne, Billy Crudup
Why We're Interested: It's the second film featured this month with Billy Crudup—this one a tonally eccentric feature from past Spirit Award winner Linklater (Boyhood, A Scanner Darkly.) Sick and tired of her seemingly perfect life, Seattle-based architect-turned-hermit Bernadette (Blanchett, 2014 Spirit Award winner for Blue Jasmine) abandons everything she knows in order to reconnect with her long-dormant creative passions. Based on the 2012 Maria Semple novel of the same name, the adaptation focuses primarily on Bernadette's teenage daughter Bee (Nelson) and her quest to find out what happened to the mother who seemingly had it all, leaving Bee to ask the question, "Where'd you go?"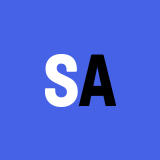 SOCRATES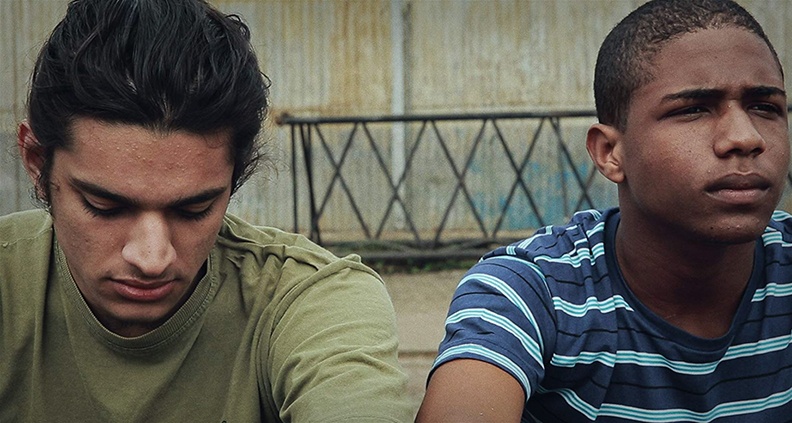 When You Can Watch: August 20
Where You Can Watch: Theaters, VOD
Director: Alexandre Moratto
Cast: Christian Malheiros, Tales Ordakji, Caio Martinez Pacheco
Why We're Interested: Premiering in the World Fiction section at the 2018 LA Film Festival, Brazilian filmmaker—and 2019 Someone to Watch award winner—Alexandre Moratto's debut feature centers around 15-year-old Socrates' (Malheiros—a 2019 Spirit Award nominee for Best Male Lead) grimy life in the Baixada Santista ghetto of São Paulo. The soulful young man's life is further thrown into turmoil when his mother unexpectedly dies, leaving him to fend for himself, all while struggling with his own sexual identity. Adding an unprecedented level of realism to the film, at-risk teenagers from low-income communities in the area were involved with the project: the movie was produced by the Querô Institute in Brazil (with the support of UNICEF) with real São Paulo's teenagers co-writing, producing and acting throughout the project. Film Independent Fellow Ramin Bahrani is one of the film's producers.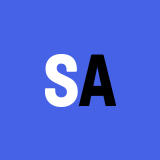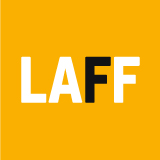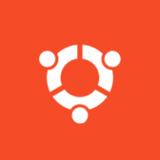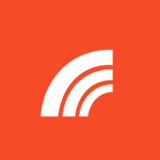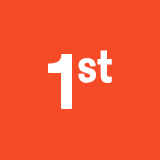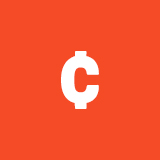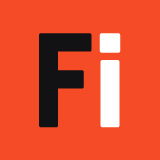 BRITTANY RUNS A MARATHON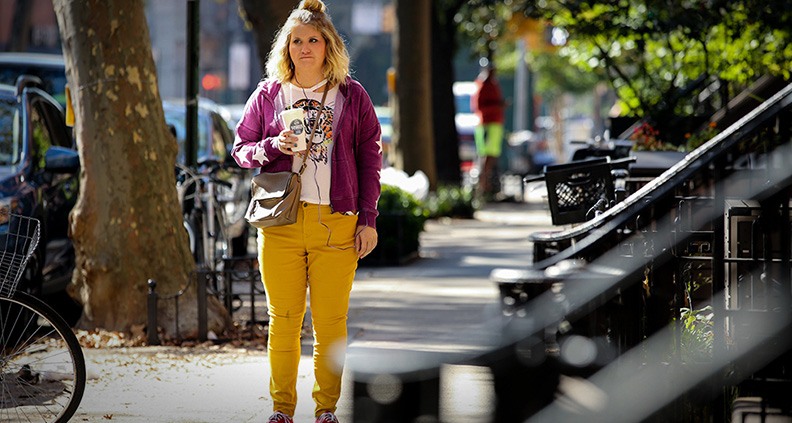 When You Can Watch: August 23 (free August 14 Members-Only screening)
Where You Can Watch: Theaters
Director: Paul Downs Colaizzo
Cast: Jillian Bell, Jennifer Dundas, Patch Darragh, Michaela Watkins
Why We're Interested: The winner of this year's Sundance Audience Award, playwright-turned-filmmaker Colaizzo knocks it out of the park with his directorial debut, loosely based—supposedly—on the experiences of one of his friends. Comedy world favorite Jillian Bell (Portlandia, 22 Jump Street) plays the titular hard-partying Brittany, who learns some bad news about her health after visiting a doctor in an attempt to score some Adderall. Long story short: she desperately needs to loose some weight, or else. Motivated by neighbor, Katherine (Watkins), to focus on "little goals," Brittany decides to tackle her challenge by running one New York City block at a time—and wouldn't you know it, pretty soon she's training for the New York City Marathon. Catch a free Members-only screening as part of Film Independent Presents, August 14.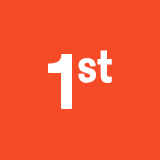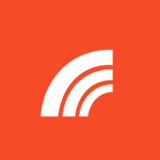 GIVE ME LIBERTY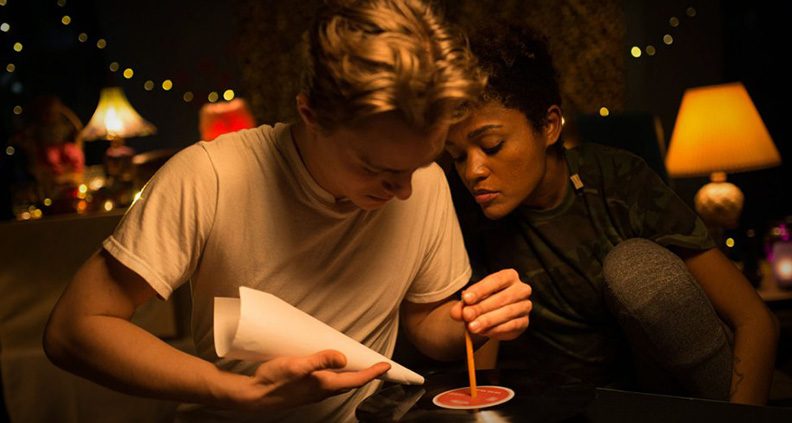 When You Can Watch: August 23 (free August 29 Film Lover screening)
Where You Can Watch: Theaters
Director: Kirill Mikhanovsky
Cast: Lauren "Lolo" Spencer, Chris Galust, Maxim Stoyanov
Why We're Interested: Made on a micro-budget with professional and nonprofessional actors alike, director Mikhanovsky's second film—after 2006's Brazilian feature Fish Dreams/Sonhos de Peixe—screened earlier this year in the Director's Fortnight section of Cannes. Inspired by Mikhanovsky's own experiences as a medical driver in Milwaukee, the dark comedy takes us along for a ride with Vic (Galust), the pilot of a medical van charged with transporting the sick and disabled. When a riot breaks out in the city, Vic is torn between trying to get to a funeral across town and helping out one of his riders (Spencer), a wheelchair-bound young black woman with ALS. Mikhanovsky co-wrote this project with Chicago playwright Alice Austen (Farm, La Musica)—catch a special Film Lover Member screening on August 29 at Film Independent. What's more, producer Alice Austen and executive producer Ryan Zacarias are both Film Independent Fellows.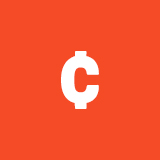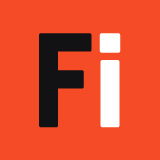 **PROGRAMMERS' PICK** ONE CHILD NATION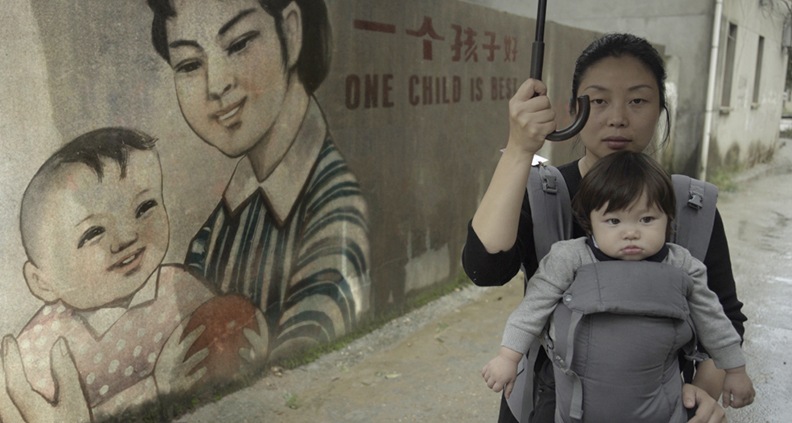 When You Can Watch: August 9 (free August 6 Members-Only screening)
Where You Can Watch: Theaters
Director: Nanfu Wang, Jialing Zhang
Why We're Excited: From Jenn Wilson, Film Independent Senior Programmer: "One Child Nation is not only an exceptionally well-made film, but it's unique in that the director, Film Independent Fellow Nanfu Wang—who now lives in the U.S., but who grew up in China during the One Child Policy—still has close ties to her Chinese village. And because of this, she has incredible access to many people who are extremely forthcoming about the brutal duties they were forced to carry out as part of this policy. These raw first-hand accounts of not only the forced abortions and sterilizations on thousands of women, but also of child abandonment and massive fraud by public officials to kidnap children and sell them to orphanages, would be completely unbelievable if told in any other way. This film is essential viewing in a world where reproductive rights are still under constant attack."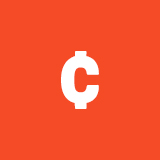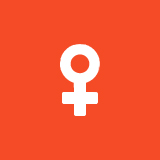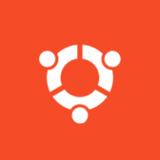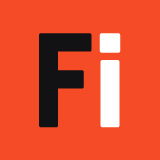 KEY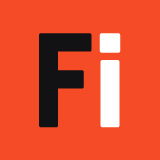 Film Independent Fellow or Member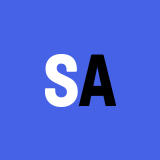 Film Independent Spirit Award Winner or Nominee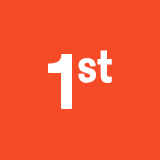 First-time Filmmaker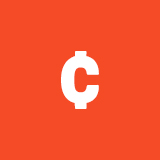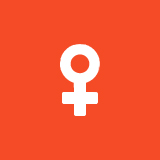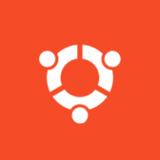 Filmmaker or Lead Characters of Color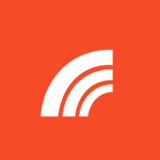 LGBT Filmmaker or Lead LGBT Characters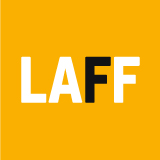 LA Film Festival Alum
(Header: Where'd You Go, Bernadette?)