Don't-Miss Indies: What to Watch in August
Normally at the top of these Don't-Miss Indies round-ups, we like to make a little joke that's somewhat topical. But if you've been paying attention to what's been going on in Hollywood for the past couple of months, you'll know that the ongoing WGA and SAG-AFTRA strikes are no laughing matter (unless we're talking about the writers' signs.) In fact, right at press time not one but two of this months featured titles have been pushed, due to strike-related issues.
And while our blog deadlines being imperiled by the inhuman machinery of Late Capitalism is certainly a headache, our real concern is the wellbeing of our filmmaking community during this lean, labor-conscious strike period. Please consider donating to artist support funds like this or this.
SHORTCOMINGS
When You Can Watch: August 4
Where You Can Watch: Theaters
Director: Randall Park
Cast: Justin H. Min, Sherry Cola, Ally Maki, Debby Ryan
Why We're Excited: Directed and produced by Fresh of the Boat alum Randall Park, this Asian-centric dramedy follows struggling filmmaker and arthouse movie theater manager Ben (Min), who becomes disillusioned when his girlfriend Miko (Maki) decides to move to New York for an internship. Adapted from The New Yorker writer Adrian Tomine's graphic novel by the same name (Tomine also wrote the film's screenplay), Park's directorial debut is set in Berkeley as Ben is left to his own devices with best friend and queer grad student, Alice (Cola), to ponder what's next. Premiering at Sundance earlier this year, Shortcomings screened as part of Film Independent Presents last month, featuring an in-person introduction by Park.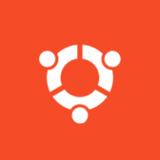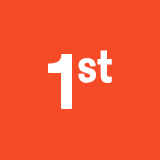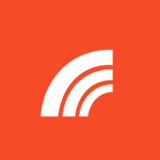 A COMPASSIONATE SPY
When You Can Watch: August 4
Where You Can Watch: Theaters
Director: Steve James
Why We're Excited: Perfectly timed to be a companion piece to one-half of last month's "Barbenheimer" marketing juggernaut—the Oppenheimer half, to be clear—Steve James' (Hoop Dreams) latest documentary focuses on the youngest physicist on the Manhattan Project, which created the world's first atomic bomb at the Los Alamos Laboratory during WWII. Recruited out of Harvard when he was just 18 years old, Theodore Hall decided to do something to mitigate America's post-war monopoly on weaponized nuclear power by passing on key information about the bomb's construction to the Soviet Union. Explored via long interviews with Hall and his wife Joan, archival footage, and reenactments, the film was screened yesterday at our very own Film Independent Theater, with an in-person conversation with the two-time Film Independent Spirit Award winner James (The Interrupters, City So Real), moderated by Josh Welsh, President of Film Independent.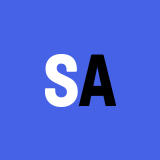 PASSAGES
When You Can Watch: August 4
Where You Can Watch: Theaters (Limited)
Director: Ira Sachs
Cast: Franz Rogowski, Ben Whishaw, Adele Exarchopoulos, Erwan Fale
Why We're Excited: Five-time Spirit Award nominee Ira Sachs' (Little Men, Love Is Strange) erotic drama—rated a controversial NC-17—chronicles a love triangle between movie director Tomas (Rogowski, Transit, Undine), his longtime husband Martin (two-time Spirit Awards Robert Altman winner, Whishaw) and Tomas' new (female) lover, the young school teacher Agathe (Exarchopoulous, Blue Is the Warmest Color). It's all fun and games until someone gets jealous, which is how Tomas reacts when Martin also sets out on his own extramarital affair. Set in Paris, the bilingual English/French drama screened at the Sundance and Berlin festivals earlier this year.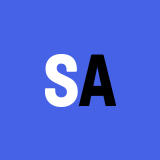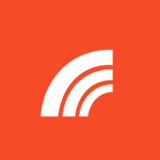 THE POD GENERATION
When You Can Watch: August 11
Where You Can Watch: Theaters
Director: Sophie Barthes
Cast: Emilia Clarke, Chiwetel Ejiofor, Vinette Robinson, Veerle Dejaeger
Why We're Excited: Written and directed by Spirit Awards alum Sophie Barthes (Madame Bovary, Cold Souls), this sci-fi romantic dramedy is set in a futuristic New York, where babies are "created" from detachable artificial wombs. Game of Thrones royalty Emilia Clarke plays Rachel, who is ready to start a family with husband, Alvy (Ejiofor, 12 Years a Slave and Showtime's The Man Who Fell to Earth). As a perk from her job, Rachel lands a coveted womb-pod at the Womb Center. But, as a botanist, Alvy is a purist when it comes to nature and does not embrace the idea, thus beginning the couple's tumultuous and tech-drenched trek to parenthood. Filmed primarily in Belgium, the feature premiered at Sundance earlier this year.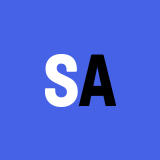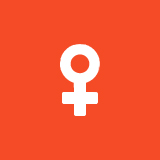 APORIA
When You Can Watch: August 11
Where You Can Watch: Theaters (Limited)
Director: Jared Moshé
Cast: Judy Greer, Edi Gathegi, Faithe Herman, Payman Maadi
Why We're Excited: "We have this power, why shouldn't we use it"—possibly the most terrifying nine words in the English language. Six years after his contemplative Western, The Ballad of Lefty Brown, director Moshé's newest cinematic offering comes in the form of an indie sci-fi film about how far one would go to bring one's loved ones back from the dead. Still reeling from debilitating grief six months after her husband's death in a drunk-driving accident, Sophie (Greer, Jurassic World, Ant-Man) struggles with daughter Riley (Herman) as they cope with patriarch Mal's (Gathegi, Briarpatch, The Harder They Fall) death. This is when Mal's best friend, Jabir (Maadi, from Iranian Oscar-winner A Separation), presents the distraught widow with a mangled mess of metal and wires: a time machine that can fire a bullet into the past… For an advanced screening, Film Independent Members (and a guest) can look forward to August 9, when the film will be screened at The Landmark in Westwood.

MEDUSA DELUXE
When You Can Watch: August 11
Where You Can Watch: Theaters
Director: Thomas Hardiman
Cast: Clare Perkins, Anita-Joy Uwajeh, Kayla Meikle, Kae Alexander, Harriet Webb, Darrell D'Silva, Luke Pasqualino
Why We're Excited: British writer-director Hardiman has found a way to make his whodunit stand out in a sea of shopworn murder mysteries—by setting the dark comedy in a hairdressing competition in England amidst a long list of backstabbing and ambitious hairstylists. When hairdresser Mosca is found dead and scalped on the premises shortly after the competition, stylists Cleve (Perkins), Divine (Meikle), and Kendra (Webb) set out to get to the bottom of the murder before another victim drops. Meanwhile, Mosca's lover Angel (Pasqualino, best known for his roles in Shadow and Bone and BBC One's The Musketeers) shows up with a baby in tow. Premiering a year ago at the Locarno Film Festival, the film is co-distributed by Mubi and A24.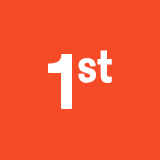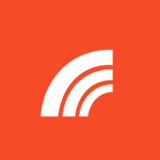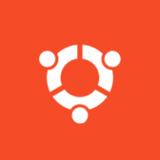 OLDBOY (20th Anniversary)
When You Can Watch: August 16
Where You Can Watch: Theaters (Limited)
Director: Park Chan-wook
Cast: Choi Min-sik, Kang Hye-jung, Yoo Ji-tae
Why We're Excited: Most famous to English-speaking audiences for The Handmaiden, Decision to Leave and his English-language TV series The Little Drummer Girl, Korean auteur Park Chan-Wook's neo-noir stylish 2003 revenge thriller is being treated with a theatrical re-release to commemorate its 20th anniversary. The disturbing and gritty feature follows Dae-su (Choi), who is released 15 years after being kidnapped and imprisoned by a mysterious captor. To ensure his daughter's safety, he sets out to find the true identity of his captor, encountering numerous bloody battles in the process. Unexpectedly, the chase also reveals how he has played a crucial role in his own kidnapping all those years ago. An unforgettable product of the Asian Extreme cinema movement, the film endures as a cult classic.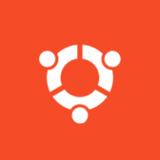 BOTTOMS
When You Can Watch: August 25
Where You Can Watch: Theaters
Director: Emma Seligman
Cast: Rachel Sennott, Ayo Edebiri, Havana Rose Liu, Dagmara Dominczyk
Why We're Excited: Three years after her feature debut with the 2022 John Cassavetes Award-winning Shiva Baby, Canadian director Seligman offers us a raunchy female-centric teen sex comedy co-written with lead actor, Senott. High school seniors, PJ (Senott) and Josie (Edebiri, 2023 Spirit Awards winner for Best Supporting Performance for the FX hit The Bear), start a fight club for the sole purpose of losing their virginities to cheerleaders. Under the altruistic guise of teaching their schoolmates the art of self-defense, they soon reel in the most popular girls in school eager to unleash some much-repressed violent tendencies.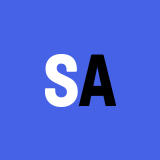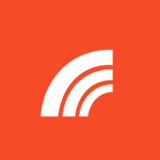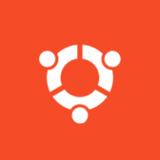 A MURDER AT THE END OF THE WORLD
When You Can Watch: August 29 [see below]
Where You Can Watch: Hulu
Creators: Zal Batmanglij, Brit Marling
Cast: Emma Corrin, Brit Marling, Clive Owen, Harris Dickinson, Joan, Chen, Raúl Esparza
Why We're Excited: Spirit Awards nominee and creator of cult Netflix's sci-fi mystery The OA, Batmanglij and regular collaborator, four-time Spirit Awards nominee Brit Marling (The OA, Sound of My Voice), have teamed up for Hulu's murder mystery limited series. Amateur sleuth Darby Hart (Corrin, best known for playing Princess Diana in Netflix's royal drama, The Crown) and eight other guests are at reclusive billionaire Andy's (Owen) retreat, when one of the guests is found dead. Filmed in New Jersey, Utah, and Iceland, the seven-episode series is slated to drop weekly on FX Networks after the first two episodes premiere on Hulu. **Editor's note: Originally set to debut this month, the premiere has been pushed to November due to the dueling Actors and Writers Strikes. Updated release TBA.**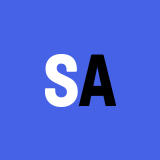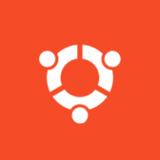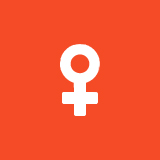 *PROGRAMMER'S PICK* PROBLEMISTA
When You Can Watch: August 4 [see below]
Where You Can Watch: Theaters (Limited)
Director: Julio Torres
Cast: Julio Torres, Tilda Swinton, RZA, Isabella Rossellini, Catalina Saavedra
Why We're Excited: From Film Independent Senior Programmer Jenn Wilson: "Actor/writer/director/comedian Julio Torres (SNL, Los Espookys) has delivered a fantastic and extremely creative first feature film with Problemista. Torres plays a young immigrant to New York City from El Salvador named Alejandro, whose dream is to be a toy designer. But he struggles to find a job that will sponsor his visa. He strikes up a relationship with a chaotic art curator named Elizabeth (Tilda Swinton), who is desperately trying to mount a retrospective art show of her deceased husband Bobby's (RZA) work. Anybody who has ever wanted to work in the arts and has had to deal with the endless woes of the dreaded day job slog will find Alejandro's struggle intensely amusing and completely relatable, but his problems are compounded by the impossible process of trying to immigrate to the U.S. Alejandro and Elizabeth's relationship is fraught with drama, but the two have a genuine admiration for one another that's truly heart-warming. Torres heads up a great supporting cast including a wonderful Isabella Rossellini as the film's narrator. Clearly influenced by the dream logic and magical realism in the work of Michel Gondry and Charlie Kaufman, Torres also shows he has developed a creative voice of his own that is very exciting." **Editor's note: Originally set to debut this month, the premiere has been pushed to November due to the dueling Actors and Writers Strikes. Updated release TBA.**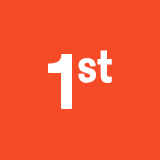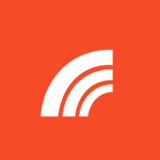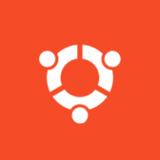 KEY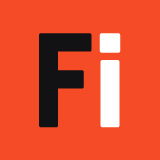 Film Independent Fellow or Member

Film Independent Presents Screening, Q&A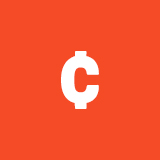 Microbudget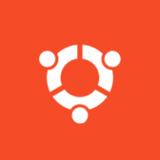 Filmmaker or Lead Characters of Color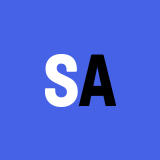 Film Independent Spirit Award Winner or Nominee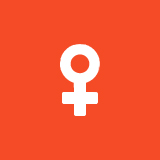 Female Filmmaker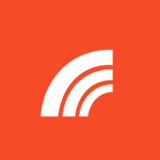 LGBT Filmmaker or Lead LGBT Characters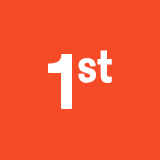 First-time Filmmaker
(Header: Bottoms)