Don't-Miss Indies: What to Watch in February
We know it seems like we've been all-Spirit Awards-all-the-time, but can you blame us? The big show is just over a month away (March 6 on IFC!) and we're still scrambling to ingest as many screeners as possible before we're due to vote next week. Even so, we're acutely aware that incredible Don't-Miss Indies titles continue to accrue out there. Like these:
I'M YOUR MAN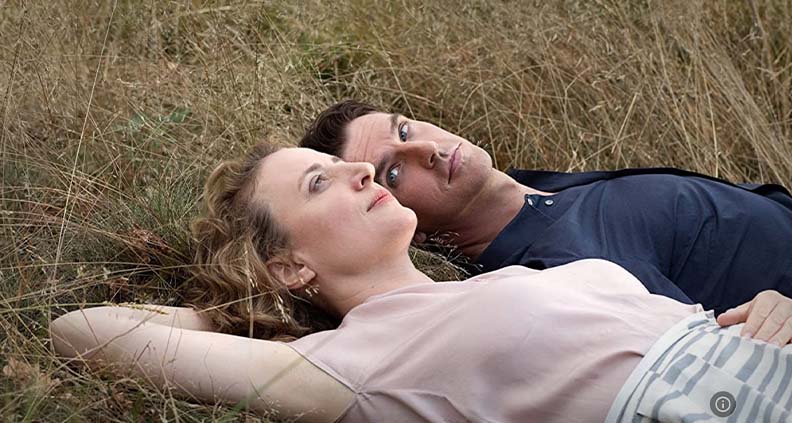 When You Can Watch: Now
Where You Can Watch: Amazon, Vudu, Apple TV
Director: Maria Schrader
Cast: Maren Eggert, Dan Stevens, Sandra Hüller
Why We're Excited: Anchored by masterfully understated yet sublime turns by the film's two main leads, writer-director Maria Shrader's German entry for this year's Oscars race is a soulful, lightweight and clever dramedy that examines thought-provoking themes under the guise of a breezy sci-fi tinged romantic fantasy. In order to secure funding for her research project, dour and demanding anthropologist Alma (Eggert, who won the Best Acting Performance prize at Berlinale for her role) has to test-run a humanoid robot that has been algorithmically designed to be her perfect soulmate. Enter Tom (played by Downton Abbey's Stevens)–tall, blonde and dashing with his unblinking blue eyes–who quickly learns that flattery will get you nowhere with the prickly and cerebral Alma. Based on his database of human behavior from 17,000 "mind files," his algorithms adjust instantaneously to Alma's every reaction, and pretty soon she finds herself falling for the robot designed to fill her every need. Amongst the many questions posed by I'm Your Man: most of us think it would be heavenly to have a life partner who thinks exactly like we do and wants everything we want; but when that level of perfection materializes in real life, would we really enjoy that 24/7? Another key standout is the astute casting of Stevens–who dazzles in fluent German during the entire film. Tom's German comes with a slight English accent, but that's only because Alma prefers her men to be "exotic, but not too exotic."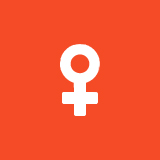 THE SKY IS EVERYWHERE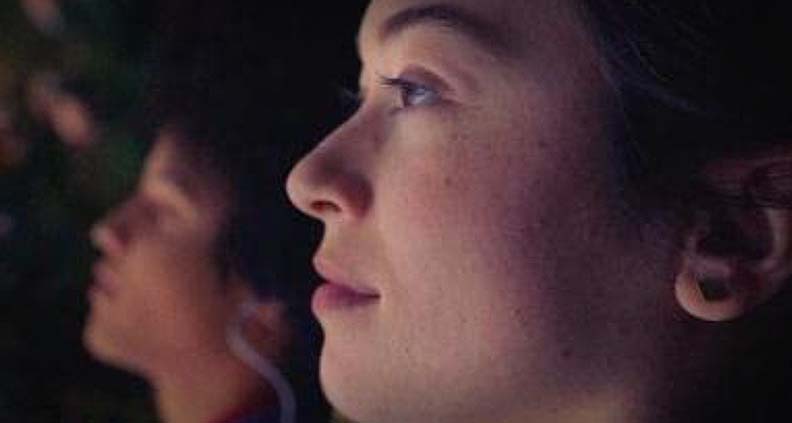 When You Can Watch: February 11
Where You Can Watch: Theaters (Limited), Apple TV+
Director: Josephine Decker
Cast: Grace Kaufman, Jacques Colimon, Jason Segel, Cherry Jones, Pico Alexander
Why We're Excited: "There is no more music in me, no more dreams in me," laments 17-year-old musical prodigy Lennie (Kaufman) as she grieves for the sudden loss of her older sister, Bailey. "I lost the one person on Earth who understood me." Boasting an all-female production team, Decker's coming-of-age drama sees Lennie navigating her grief with the help of her uncle Big (Film Independent Spirit Award alum Segel) and grandmother Gram (Jones) while she is torn between charismatic new guy in school, Joe (Colimon) and Bailey's former fiancé Toby (Alexander). Based on screenwriter Jandy Nelson's 2010 novel by the same title, the film was shot in Eureka, California in the fall of 2020.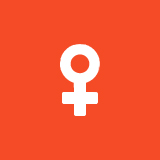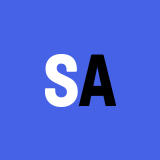 KIMI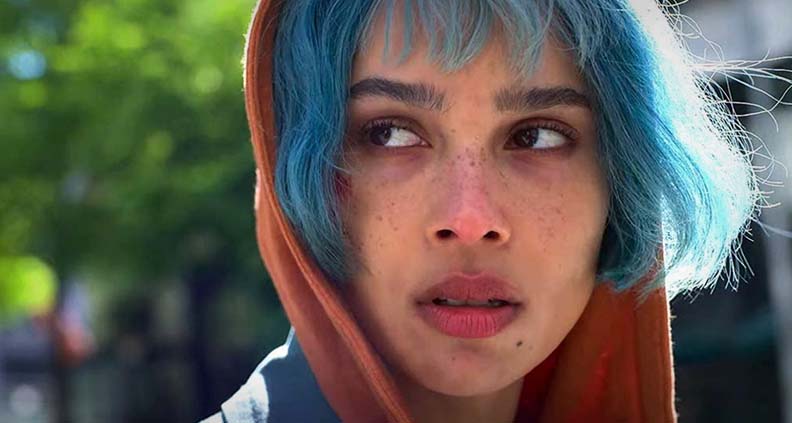 When You Can Watch: February 10
Where You Can Watch: HBO Max
Director: Steven Soderbergh
Cast: Zoë Kravitz, Erika Christensen, Rita Wilson
Why We're Excited: Penned by David Koepp (Angels & Demons, The Mummy), Spirit Awards veteran Steven Soderbergh's latest thriller is billed as a high-tech Rear Window. The film follows agoraphobic tech worker Angela Childs (impending Catwoman Kravitz), who comes across evidence of a violent crime being committed when she goes through a data stream. But when her employer refuses to take any action, she must do the one thing she absolutely fears more than anything else: leave her apartment and venture onto the city streets. Set during the early part of the COVID-19 pandemic in Seattle, the world outside Angela's cocoon is indeed a worrisome one, where the streets are filled with violent protests and a militarized presence monitors the homeless' every move.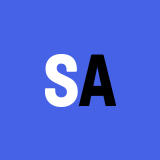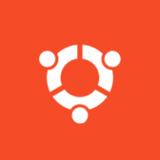 CATCH THE FAIR ONE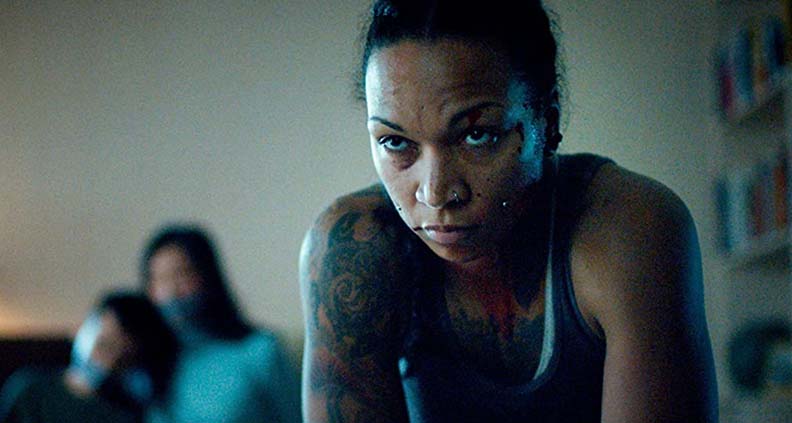 When You Can Watch: February 11
Where You Can Watch: Theaters (Limited)
Director: Josef Kubota Wladyka
Cast: Kali Reis, Daniel Henshall, Tiffany Chu, Michael Drayer
Why We're Excited: Premiering at the Tribeca Film Festival last year, director Josef Kubota Wladyka's sophomore feature brings viewers into the raw and brutal world of human trafficking. Former champion boxer Kaylee (played by real-life pro boxer Reis, currently nominated for a Best Female Lead Spirit Award) goes undercover in a human trafficking operation in a desperate effort to track down her missing little sister. Reis co-wrote the script with Wladyka based on her own experience as the first Indigenous fighter to win the International Boxing Association middleweight crown.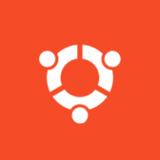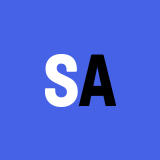 STRAWBERRY MANSION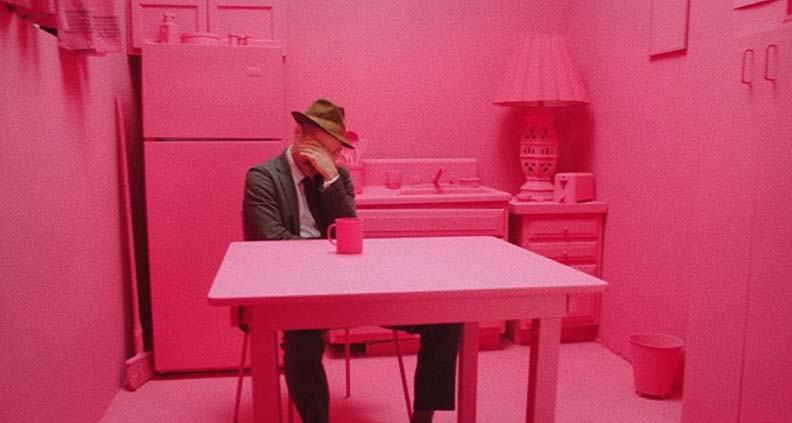 When You Can Watch: February 18
Where You Can Watch: Theaters (Limited)
Directors: Albert Birney, Kentucker Audley
Cast: Penny Fuller, Kentucker Audley, Grace Glowicki, Reed Birney
Why We're Excited: The second project from the writing-directing team of Birney and Audley, this dystopian sci-fi romantic fantasy starts with a terrifying premise: what if the IRS (or the future iteration of the tax collection agency) was able to audit your dreams to assess taxes? Okay… now that we've all recovered from that uncomfortable thought: in the year 2035 advertisers have figured out a way to invade our inner most thoughts–our subconscious dreams while in slumber–with product placement, thereby providing the government nexus to assess taxes. Lonely and devoted tax auditor James (Audley) is tasked with auditing eccentric artist Bella (Fuller), who lives in the titular strawberry mansion. She has managed to evade the taxing jurisdictions by going analog her entire life, storing her thoughts on VHS tapes. As James begins to examine the tapes, he finds himself intrigued by the younger Bella, played by Glowicki.
DOG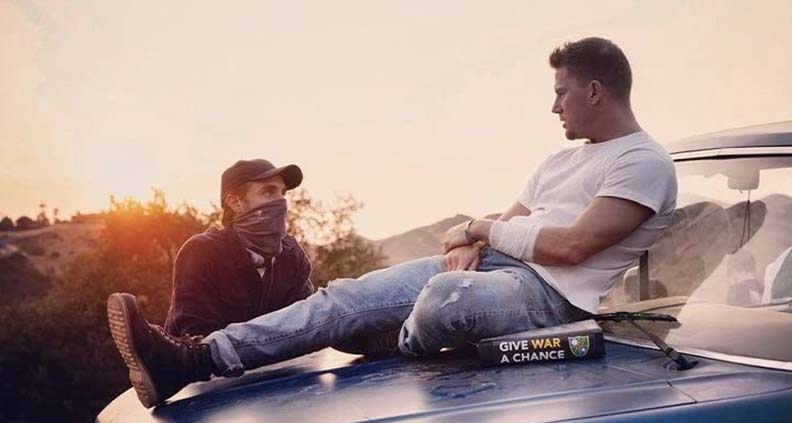 When You Can Watch: February 18
Where You Can Watch: Theaters
Directors: Reid Carolin, Channing Tatum
Cast: Channing Tatum, Jane Adams, Kevin Nash, Q'orianka Kilcher
Why We're Excited: After collaborating on a string of films including the Magic Mike films, Logan Lucky and 22 Jump Street, Carolin and Tatum's joint directorial debut is a charming road trip buddy-comedy with man's best friend as the companion. Army Ranger Briggs (Tatum) brings wild and unruly Belgian Malinois Lulu on a road trip down the Pacific Coast–from Joint Base Lewis-McChord in Washington to Nogales, Arizona–in hopes of making it to Lulu's handler's funeral. Along the way, they drive each other mad; Lulu begins by attacking her new caretaker (and the car seats of his 1984 Ford Bronco). En route, the duo breaks a few laws and almost get themselves killed… more than once.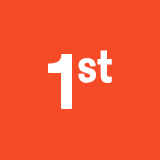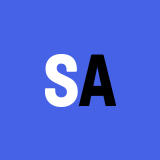 STREAMLINE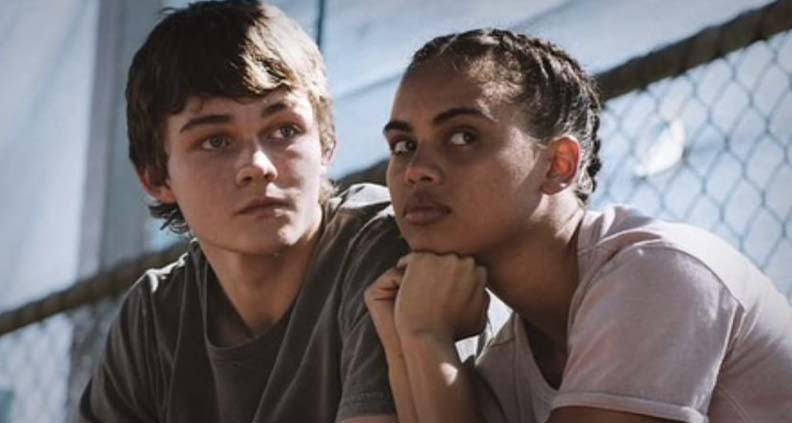 When You Can Watch: February 18
Where You Can Watch: Theaters (Limited)
Director: Tyson Wade Johnston
Cast: Levi Miller, Jason Isaacs, Jake Ryan, Robert Morgan, Laura Gordon
Why We're Excited: Australian writer-director Johnston's feature directorial debut is a captivating coming-of-age sports drama. Pushed by his ferocious coach Glenn (Morgan) and misguided mother Kim (Gordan), 15-year-old gifted swimmer Benjamin works tirelessly for his one shot to qualify for the Olympics–despite the fact he couldn't tell you if that's what really wants for his life. But when Kim's estranged father Rob (Isaacs, one of this year's ensemble Robert Altman Award winners for Mass) is released from prison, it upends everything he has been working for.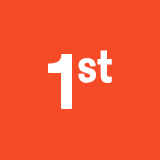 THE LAST BUS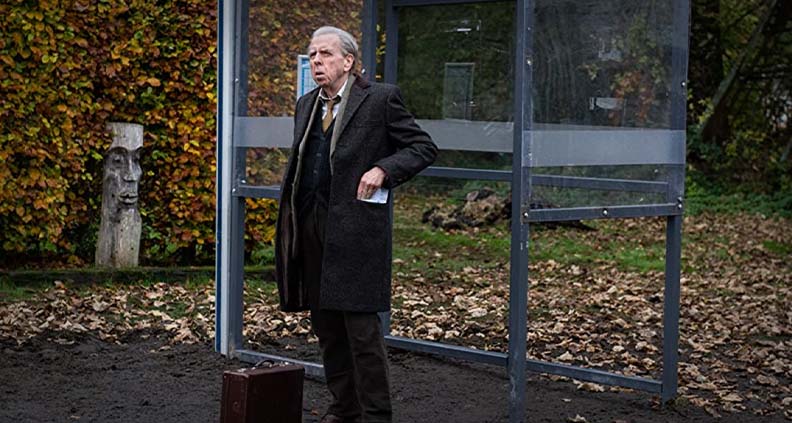 When You Can Watch: February 18
Where You Can Watch: Theaters (Limited)
Director: Gillies MacKinnon
Cast: Timothy Spall, Phyllis Logan, Natalie Mitson
Why We're Excited: 90-year-old widower Tom Harper–played by classical British stage and veteran onscreen character actor Timothy Spall (Spencer, Mr. Turner, Secrets & Lies)–leaves his home of 50 years on a long trip, thanks to a free bus pass, traveling from his home in Scotland all the way to the southernmost point of England. Why? To keep his promise to his recently deceased wife, Mary (Logan, "Mrs. Hughes" of Downtown Abbey), to spread her ashes where they both grew up. Along the way, Tom sinks into a series of flashbacks back to the couple's younger days, in their 1950s heyday.
MOTHERING SUNDAY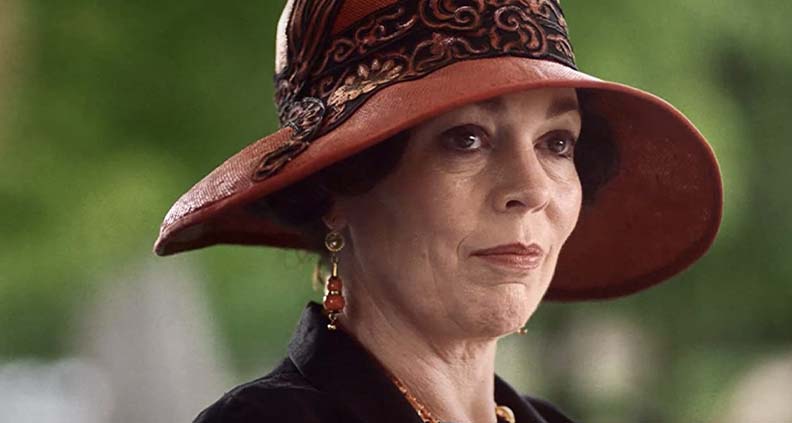 When You Can Watch: February 25
Where You Can Watch: Theaters (Limited)
Director: Eva Husson
Cast: Odessa Young, Josh O'Connor, Olivia Colman, and Colin Firth
Why We're Excited: Based on Graham Swift's novel by the same name, French director Husson's (Girls of the Sun, Bang Gang) UK-produced romantic drama is set in 1924 England. Orphan and housemaid Jane Fairchild (Australian actor Young) works for the Nivens family (Colman and Firth) and has sustained a secret love affair with the young heir next door, Paul Sheringham (O'Connor, of The Crown), for many years. On her rare day off–which also happens to be Mother's Day–Paul invites her over to his manor next door to savor the time they have left before he is to marry another woman. What ensues will change her life forever.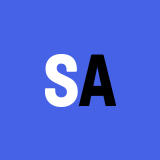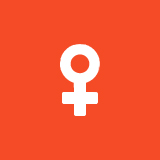 *PROGRAMMER'S PICK* THE WORST PERSON IN THE WORLD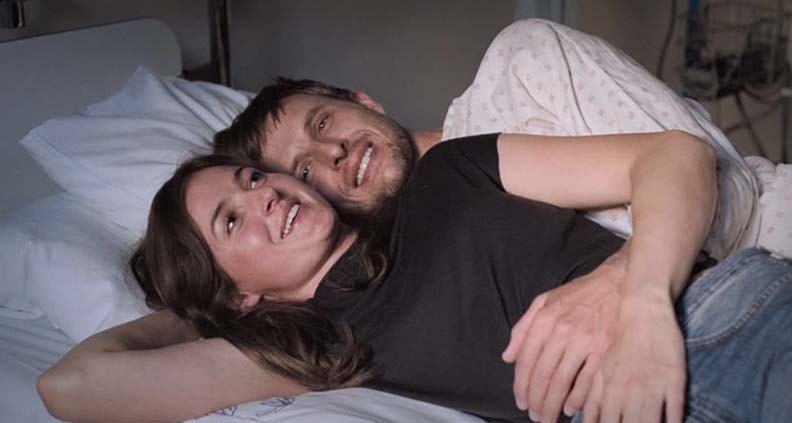 When You Can Watch: February 4
Where You Can Watch: Theaters (Limited)
Director: Joachim Trier
Cast: Renate Reinsve, Anders Danielsen Lie, Herbert Nordrum, Maria Grazia Di Meo
KEY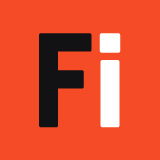 Film Independent Fellow or Member

Film Independent Presents Screening, Q&A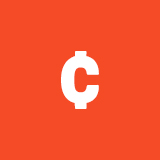 Microbudget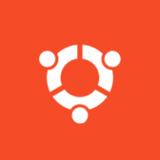 Filmmaker or Lead Characters of Color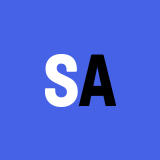 Film Independent Spirit Award Winner or Nominee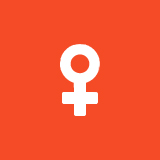 Female Filmmaker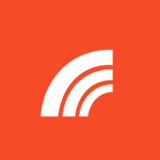 LGBT Filmmaker or Lead LGBT Characters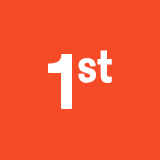 First-time Filmmaker
(Header: The Worst Person in the World)