Don't-Miss Indies: What to Watch in November
If the atmosphere seems spiced with something other than pumpkin extract this month, don't worry. That's just the creamy mouth-feel (sorry!) of awards season, which is once again upon us in full-force. Look no further than this month's Don't-Miss Indies, full of auteur-driven storytelling from tip to tail, including plenty of Film Independent Spirit Award alumni. Want to receive screeners and vote for this season's Spirit Award winners? Go ahead!
FINGERNAILS
When You Can Watch: Now 
Where You Can Watch: Theaters (limited), Apple TV+ 
Director: Christos Nikou 
Cast: Jessie Buckley, Riz Ahmed, Jeremy Allen White 
Why We're Excited: Film Independent Spirit Award winners Buckley (Robert Altman Award co-recipient for last year's Women Talking) and Ahmed (Best Male Lead for 2020's Sound of Metal) stars as Anna and Amir—two colleagues who work at the "Love Institute", which has supposedly developed a test to confirm whether two people are truly in love. All it takes is ripping off one of your fingernails to be used as a test specimen (eeeew!). Even though both are in relationships that have passed the test, Anna is intrigued when she inadvertently finds out that Amir's test shows that he is in love with her. Will they trust a clinical test to affirm mankind's most complex emotion? Or will they surrender to instinct, attraction and love? Film Independent Member Coco Francini is on the producing team. As part of the Film Independent Presents series, the screening last month was followed by a Q&A with director Nikou.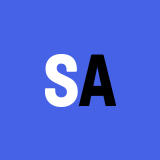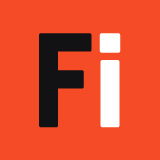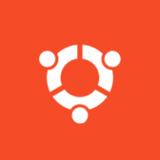 RADICAL
When You Can Watch: Now 
Where You Can Watch: Theaters 
Director: Christopher Zalla 
Cast: Eugenio Derbez, Daniel Haddad, Jennifer Trejo 
Why We're Excited: A recipient of the 2023 Sloan Distribution Grant, Radical is a Mexican dramedy based on a 2013 Wired article entitled "A Radical Way of Unleashing a Generation of Geniuses" by Joshua Davis. Mexican superstar Derbez (How to be a Latin Lover, CODA) plays newly-hired sixth grade teacher at Sergio, a border town elementary school. Despite the harsh conditions, systemic corruption and rampant crime permeating the area, he comes up with unorthodox teaching methods that help and inspire his students. Check out the Q&A conversation with Derbez and director Zalla recoded following the Film Independent's October 23 Members-only screening. Additionally, one of the producers on the project is Film Independent Member Ben Odell.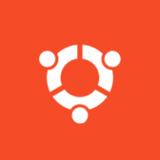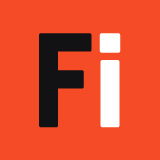 YOUR LUCKY DAY
When You Can Watch: November 10 
Where You Can Watch: Theaters (Limited), VOD (November 14) 
Director: Dan Brown 
Cast: Angus Cloud, Jessica Garza, Sterling Beaumon, Elliot Knight 
Why We're Excited: Yet another upcoming Film Independent Presents screening event, the film follows Sterling (the late Cloud, of HBO's Euphoria), who comes across a guy with a $156 million winning lottery ticket. He proceeds to make a mask out of a porn magazine and then robs the man at gunpoint. When a gun-toting security guard shows up, things quickly turn into a hostage situation, in this tense small-scale thriller from first-time feature writer-director Dan Brown. Thanks to a SAG-AFTRA interim agreement, the cast was one of the few who were able to promote the film's release during the still ongoing actors' strike.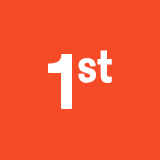 THE CURSE
When You Can Watch: November 10 
Where You Can Watch: Showtime, Paramount+ 
Creators: Nathan Fielder, Benny Safdie 
Cast: Nathan Fielder, Emma Stone, Benny Safdie 
Why We're Excited: Created by Spirit Awards winners Fielder (The Rehearsal) and Safdie (Uncut Gems) and co-produced by indie behemoth A24, this darkly comedic series has been touted by Entertainment Weekly's review as "the weirdest, most unforgettable show of 2023." A newly married couple in New Mexico—Asher (Fielder) and Whitney (Stone)—are trying to conceive a child while working on their flailing HGTV show, Flipanthropy. To make matters worse, they also think that a little Somali girl selling sodas in a plaza has cursed them. The half-hour comedy was filmed in Santa Fe and Española, New Mexico during the summer of 2022.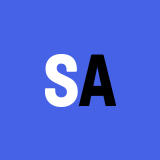 MAXINE'S BABY: THE TYLER PERRY STORY
When You Can Watch: November 17 
Where You Can Watch: Amazon Prime 
Director: Gelilea Bekele, Armani Ortiz 
Why We're Excited: The new Amazon Studios documentary shines a light on the origin story of "a man working humbly to heal his childhood trauma by transforming his pain into promise," according Amazon's press notes. A multi-hyphenate media mogul and self-made studio chief, Tyler Perry is perhaps most famous for creating the Madea character, which has propelled a franchise lasting over 20 years. Nearly a decade in the making, the film takes us behind the man who once faced so much resistance in Hollywood that he built his own massive 330-acre studio some 2,000 miles away in Atlanta. An official selection of AFI Fest last week, the film will also be screened as part of the Film Independent Presents series November 7, in an advanced screening that is free and open to the public.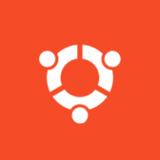 NEXT GOAL WINS
When You Can Watch: November 17 
Where You Can Watch: Theaters 
Director: Taika Waititi 
Cast: Michael Fassbender, Oscar Knightley, David Fane 
Why We're Excited: A Best New Scripted Series winner in 2022 for co-creating FX's Reservation Dogs, director Taika Waititi's sports dramedy is based on the real-life American Samoan national football (soccer) team. Considered one of the lowest-ranking teams in the world at the time, Dutch-American coach Thomas Rongen (Fassbender) has his work cut out for him when he's forced to train the team for a chance at the 2014 FIFA World Cup qualifying matches. Premiering at Toronto this summer, part of the Searchlight Pictures offering was filmed in Honolulu, Hawaii way back in 2019. Film Independent Member Gabby Revilla Lugo is a Consulting Producer on the project.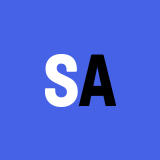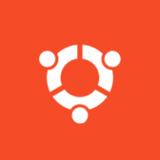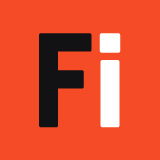 SALTBURN
When You Can Watch: November 17 
Where You Can Watch: Theaters  
Director: Emerald Fennell 
Cast: Barry Keoghan, Jacob Elordi, Rosamund Pike  
Why We're Excited: Spirit Awards winner of Best Screenplay for her feature directing debut—the black comedy vigilante thriller Promising Young Woman—director Emerald Fennell is back with a British mystery drama set in the mid-2000s. Expected to be one of the serious players this Awards season, the psychological drama follows Oxford University student Oliver (Keoghan), who is attracted to the world of alluring aristocrat and upper-class man, Felix Catton (Elordi). When he's invited to spend the summer with Felix's eccentric family at his sprawling family estate, Saltburn, the summer promises to be one that he will never forget.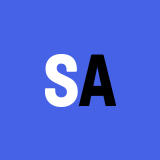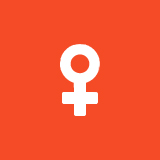 MAESTRO
When You Can Watch: November 22 (theaters)
Where You Can Watch: Theaters (Limited), Netflix (December 20) 
Director: Bradley Cooper
Cast: Bradley Cooper, Carey Mulligan, Matt Bomer
Why We're Excited: Another significant contender this Awards season, Maestro follows the complicated love story of conductor-composer Leonard Berstein (Cooper, A Star Is Born, American Sniper) and his wife, Costa Rican actress Felicia Montealegre (played by a Spirit Award winner for the aforementioned Promising Young Woman, Mulligan). Cooper also directs the film, which follows the couple through three decades, covering two engagements and a 25-year marriage. Co-produced by Martin Scorsese and Steven Spielberg amongst other heavyweights, the film competed for the Golden Lion at this year's Venice International Film Festival. Producer Amy Durning is a Member of Film Independent.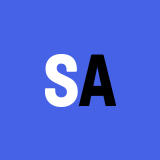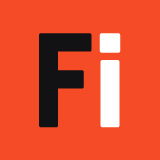 LEAVE THE WORLD BEHIND
When You Can Watch: November 22 
Where You Can Watch: Theaters 
Director: Sam Esmail 
Cast: Julia Roberts, Mahershala Ali, Ethan Hawke, Myha'la Herrold 
Why We're Excited: Based on Rumaan Alam's 2020 novel of the same name, this apocalyptic thriller is directed by Esmail, the creator of USA Network's cyber thriller series, Mr. Robot. While on vacation on Long Island, Amanda (Roberts) and husband Clay (Spirit Award winner Hawke) rent a luxurious house with their two children. That night, G.H. Washington (Robert Altman Award winner for Moonlight, Ali) and daughter Ruth (Herrold) come knocking with news of a mysterious blackout that has cut off all forms of communication on the East Coast. To make things worse, they also claim the house belongs to them. The film's producing team includes a Film Independent Member, Associate Producer Michele Caspani.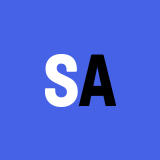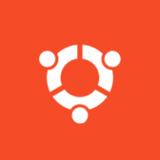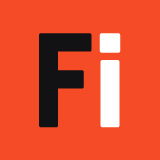 *PROGRAMMER'S PICK* MAY DECEMBER
When You Can Watch:  November 17
Where You Can Watch:  Theaters (limited), Netflix
Director:  Todd Haynes
Cast:  Natalie Portman, Julianne Moore, Charles Melton
Why We're Excited: From Jenn Wilson, Film Independent Senior Programmer: "A seven-time Spirit Award nominee and two-time winner, filmmaker Todd Haynes' latest feature May December is loosely based on the true story of convicted child sex offender, Mary Kay Letourneau. Letourneau's story was tabloid fodder for many years because—instead of going to prison and falling off the map forever—Letourneau continued breaking the law and having contact with her underaged victim, Vili Fualaau.  The two had children together while Letourneau was still in prison. In the film, Letourneau and Fualaau are named Gracie and Joe, and played by Julianne Moore and Charles Melton. An actress named Elizabeth (Natalie Portman) comes to spend time with the couple and their children because she's preparing to play Gracie in a movie about her and Joe's affair. Haynes creates two powerful female characters in Gracie and Elizabeth: one determined to find the truth through seduction, and the other determined to sell only the version of the story that she wants out in the world. As it becomes clear that Gracie's version of events in their story is different from his own, Joe starts to question his own memory of the way things unfolded. Moore and Portman turn in some of the most delightfully melodramatic performances of the year. May December is an amazing, entertaining watch."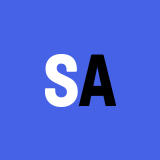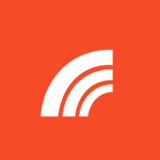 KEY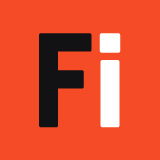 Film Independent Fellow or Member

Film Independent Presents Screening, Q&A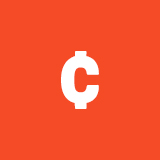 Microbudget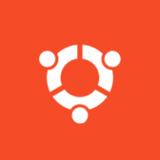 Filmmaker or Lead Characters of Color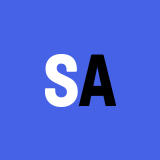 Film Independent Spirit Award Winner or Nominee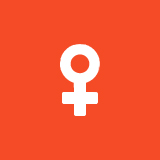 Female Filmmaker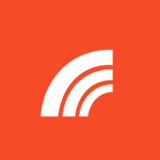 LGBT Filmmaker or Lead LGBT Characters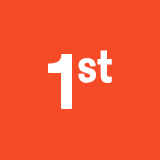 First-time Filmmaker
(Header: May December)