Don't-Miss Indies: What to Watch in April
We had seriously considered an April Fool's edition of Don't-Miss Indies this month full of Latvian Redbox actioners, but thought better of such trickery at the eleventh hour. After all, our beloved constituents deserve better than a perplexing blurb about The Humanity Bureau starring Nicolas Cage. And anyway there are too many great, legitimate titles to skip. So bunker down with some Cadbury Creme eggs at the art house and enjoy!
PRETTY BABY: BROOK SHIELDS
When You Can Watch: Now
Where You Can Watch: Hulu
Director: Lana Wilson
Why We're Excited: Two-time Film Independent Spirit Award nominee Lana Wilson's two-part documentary tracks child star Shields, from her rise to fame in Reagan-era hits Pretty Baby and The Blue Lagoon through her 40-plus years in Hollywood. Amidst the tumult of growing up in the public eye–she landed her first commercial at 11-months-old, as the Ivory soap baby–she also had to deal with her alcoholic mother and manager. Delving into the industry's perpetual fascination and compulsion in sexualizing teenage and preteen girls on screens big and small, the 138-minute film follows the actress who was turned into a provocative sex symbol at the tender age of 15, when The Blue Lagoon was released in 1980.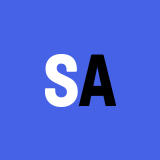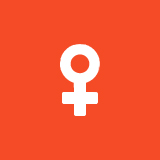 JUNIPER
When You Can Watch: Now
Where You Can Watch: VOD
Director: Matthew J. Saville
Cast: Charlotte Rampling, George Ferrier, Marton Csokas, Edith Poor
Why We're Excited: Set in the 1990s in rural New Zealand, actor-turned-filmmaker Matthew J. Saville's directorial debut follows trouble teenager Sam (Ferrier), who is still trying to process the recent death of his mother. As if that's not bad enough, his father Robert (Csokas) drags him back from boarding school for the sole purpose of "babysitting" grandmother Ruth (European arthouse mainstay, Rampling) while she recovers from a broken leg. When Robert takes off for England on business, the harsh and temperamental grandmother and rowdy grandson are forced to figure out a way to co-exist without making things worse. When a tragic incident befalls the family, they have no choice but to rely on each other, forging an unexpected bond in the process.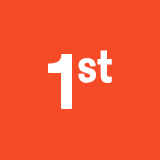 AIR
When You Can Watch: April 5
Where You Can Watch: Theaters
Director: Ben Affleck
Cast: Matt Damon, Ben Affleck, Jason Bateman, Marlon Wayans, Viola Davis
Why We're Excited: One of the 2021 Black List screenplays, this fact-based sports drama by Ben Affleck (Argo, The Town) is Amazon Studios' first theatrical-only wide release since 2019's Late Night (the film will debut on Prime Video at a later date). Years before NBA icon Michael Jordan became a household name worldwide, maverick Nike sales exec Sonny Vaccaro (Damon, a Spirit Awards producing alum for Manchester by the Sea) and Nike co-founder Phil Knight (Affleck) takes a huge gamble to sign the then-rookie Jordan–with the help of his (Jordan's) mother Deloris (two-time Spirit Awards nominee, Davis). The unprecedented partnership soon becomes a cultural phenomenon with the launching of the Air Jordan brand. While Jordan is not directly involved with the project and his character is not portrayed in this film, he reportedly gave Affleck his blessings and suggested the casting of Viola Davis.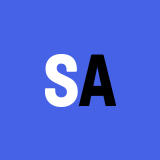 BEEF
When You Can Watch: April 6
Where You Can Watch: Netflix
Creator: Lee Sung Jin
Cast: Steven Yeun, Ali Wong, Joseph Lee, David Choe
Why We're Excited: First-time series creator Lee Sung Jin's (writer of Silicon Valley and Dave) 10-episode dark comedy is directed by Jake Schreier (Dave, Minx) and Hikari (Tokyo Vice), with Lee himself helming the finale episode. After Danny Cho (Spirit Awards alum for Minari, Yeun) and Amy Lau (Netflix's rom-com Always Be My Maybe's Wong) nearly crash into each other in a parking lot, what initially comes off as a road rage episode soon unravels the chaotic forces behind each character leading up to this pivotal moment. To start, Danny struggles with his parents' deportation back to Korea and owes a large sum to violent cousin Isaac (Choe), while Amy wrestles with her upscale houseplant business and has to fend off her meddling mother-in-law.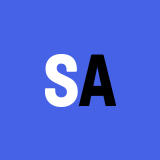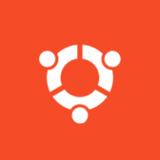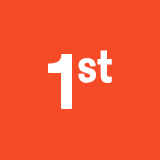 HOW TO BLOW UP A PIPELINE
When You Can Watch: April 7
Where You Can Watch: Theaters (Limited)
Director: Daniel Goldhaber
Cast: Ariela Barer, Kristine Froseth, Lukas Gage, Forrest Goodluk
Why We're Excited: Premiering at last year's Toronto film festival, NEON's environmentalist drama is writer-director Goldhaber's first feature in five years, following 2018's psychological horror Cam. With an axe to grind after her mother's recent death in a heat wave, Xochitl (Barer) leads a group of eight climate activists. Growing weary of the persistent lack of meaningful action in mitigating climate change, the group resorts to physical violence, sabotaging an oil pipeline in West Texas. Describing this film as a heist thriller, Roger Ebert's movie critic Brian Tallerico hones in on the perceived sense of urgency in the film: "This is a movie that is tired of talk; the time for action is yesterday."
CARMEN
When You Can Watch: April 21
Where You Can Watch: Theaters (Limited)
Director: Benjamin Millepied
Cast: Melissa Barrera, Paul Mescal, Rossy de Palma
Why We're Excited: A newly minted Spirit Awards nominee for his lead role in Aftersun, Paul Mescal's next big screen project is director Millepied's (choreographer on Black Swan) take on Bizet's famous opera of the same name. In this bilingual English/Spanish musical drama, Carmen (Barrera) is forced to flee her home in Mexico when her mother is brutally murdered. Amidst a deadly standoff at the border crossing, she falls in love with border guard–and former Marine reeling from PTSD–Aidan (Mescal). They escape north to Los Angeles, seeking refuge with her mother's best friend, Masilda (de Palma), who owns the La Sombra nightclub. Premiering at the Toronto festival last fall, Millepied's feature debut is scored by Nicholas Britell (Moonlight, The Big Short, and HBO's drama powerhouse Succession).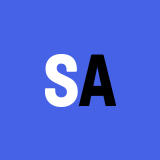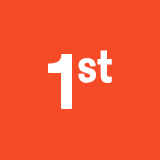 CHEVALIER
When You Can Watch: April 21
Where You Can Watch: Theaters
Director: Stephen Williams
Cast: Kelvin Harrison, Jr., Samara Weaving, Lucy Boynton, Marton Csokas, Minnie Driver
Why We're Excited: Shot in Prague, Czech Republic, this Searchlight drama set in 18th century Paris is based on the life of French-Caribbean composer and violinist Joseph Bologne, Chevalier de Saint-Georges (portrayed by Spirit Awards nominee for Luce, Harrison, Jr.). The illegitimate son of an African slave and a French plantation owner, the composer rose to fame in French society in a world that did not embrace his existence, going back to his days of being bullied in an elite boarding school. There is also his turbulent affair with Marie Antoinette (Weaving) that would eventually compel him to lead Europe's first all-Black regiment during the French Revolution.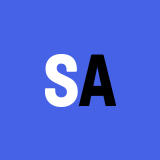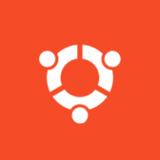 BEAU IS AFRAID
When You Can Watch: April 21
Where You Can Watch: Theaters
Directors: Ari Aster
Cast: Joaquin Phoenix, Patti LuPone, Nathan Lane, Amy Ryan, Parker Posey
Why We're Excited: A Spirit Award nominee for 2018's horror hit Hereditary, Ari Aster's latest offering is a surrealist dark comedy. With a production budget of $35 million, the film is indie arthouse darling A24's most expensive film to date. The story follows neurotic and paranoid man Beau, played by Phoenix, a Spirit Award Robert Altman Award winner for 2014's Inherent Vice. When his overbearing mother Mona (LuPone) passes away, his journey home is a creepy and hilarious trek that includes being kidnapped by a suburban couple (Lane and Ryan), getting harassed by a paint-drinking teenager and a run-in with an experimental theater troupe. Clocking in at two hours and 59 minutes, the film was shot in Saint-Bruno-de-Montarville, a suburb of Montreal, over the summer of 2021.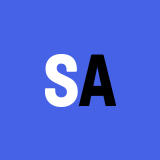 DEAD RINGERS
When You Can Watch: April 21
Where You Can Watch: Amazon Prime
Creator: Alice Birch
Cast: Rachel Weisz, Michael Chernus, Poppy Liu, Britne Oldford
Why We're Excited: Undergoing a gender-swap, this limited series remake of the 1988 David Cronenberg film stars Rachel Weisz (The Constant Gardener, The Lobster) as identical twins Elliot and Beverly Mantle, both of whom grow up to become gynecologists. Set in Manhattan in the near future, the six-episode psychological thriller follows the Mantle Twins as they push the boundaries of science–and medical ethics–all in the name of trying to improve childbirth and maternal care for women from all socioeconomic backgrounds. Created by British playwright and screenwriter Birch (Succession, Lady Macbeth), the creative team behind this project consists mostly of women, including an all-female writers room, which Weisz was also a part of.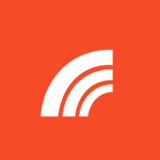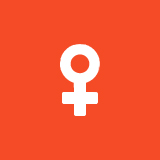 ARE YOU THERE GOD? IT'S ME, MARGARET
When You Can Watch: April 28
Where You Can Watch: Theaters
Director: Kelly Fremon Craig
Cast: Abby Ryder Fortson, Rachel McAdams, Benny Safdie, Kathy Bates
Why We're Excited: Based on Judy Blume's 1970 YA classic by the same name, writer-director Craig's big screen adaptation follows 11-year-old Margaret (Fortson), who is forced to leave New York City for the burbs of New Jersey with her family, including her Christian mother Barbara (Robert Altman Award winner for Spotlight, McAdams) and Jewish father Herb (two-time Spirit Award winner, Safdie). In the midst of wrestling with the trials and tribulations of adolescence (buying a bra, first experience with menstruation, etc.), Margaret is also going through a crisis of faith as a result of her parents' interfaith marriage.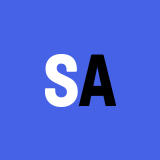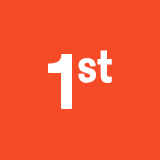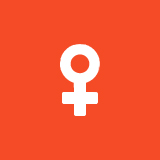 KEY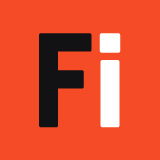 Film Independent Fellow or Member

Film Independent Presents Screening, Q&A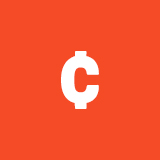 Microbudget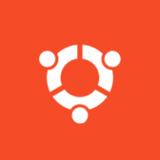 Filmmaker or Lead Characters of Color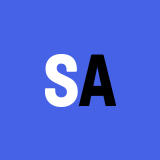 Film Independent Spirit Award Winner or Nominee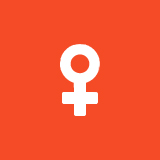 Female Filmmaker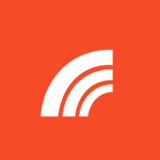 LGBT Filmmaker or Lead LGBT Characters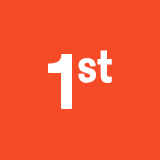 First-time Filmmaker
(Header: Beau is Afraid)